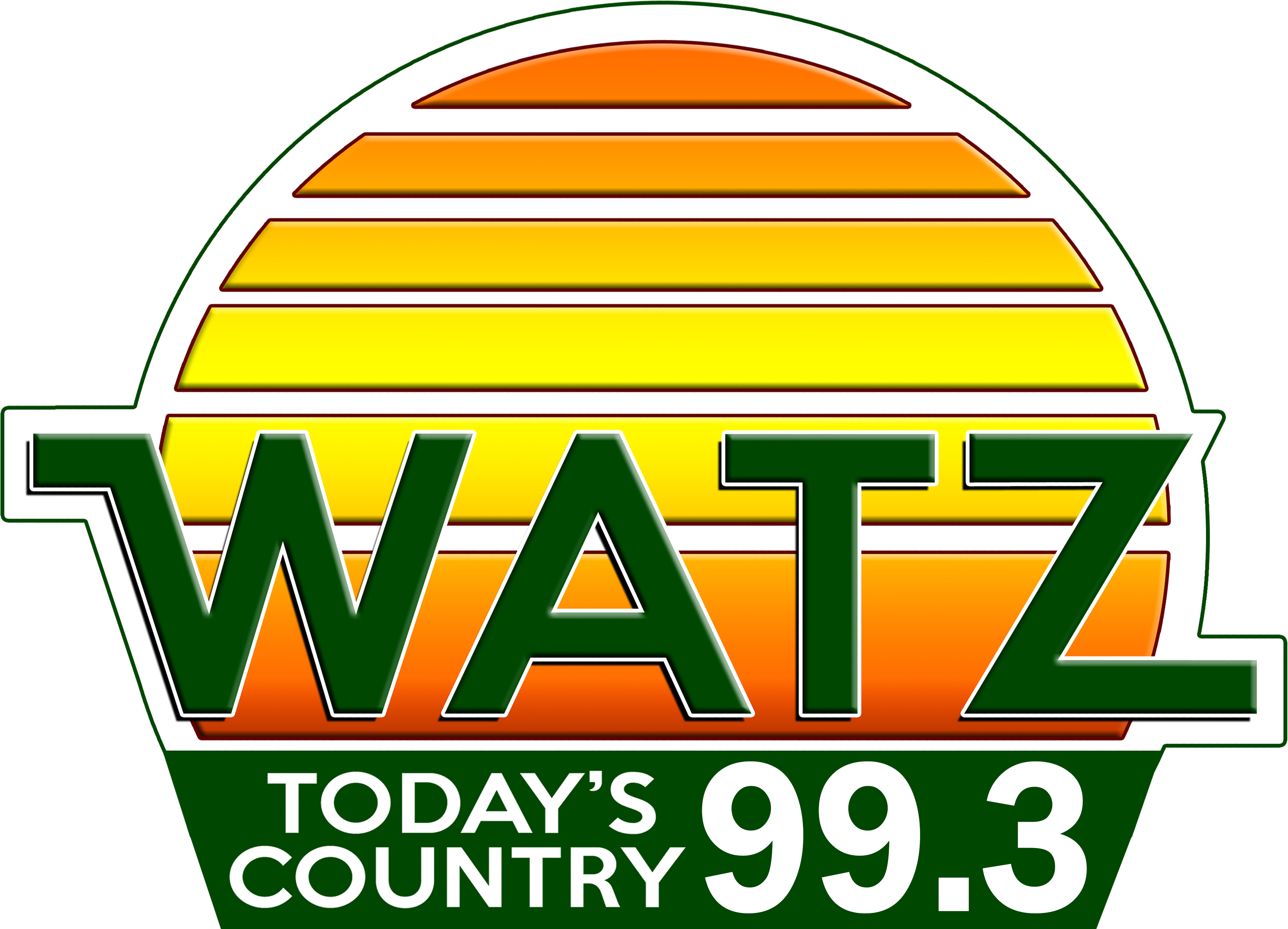 Friday News Summary 09-23-22
Fri, 23 Sep 2022 12:33:09 EDT


(Stories Courtesy of Michigan News Radio)


CANNIBAL PLEA
An alleged cannibal has agreed to plead guilty to the killing of a man in his home. Police say the body of the victim - Kevin Bacon - was discovered hanging upside down in the basement of Mark Latunski's Shiawassee County home in December of 2019. Police say the body had been mutilated - with parts of it eaten. Latunski's plea to an open murder charge has been made against the advice of his attorney who pushed for an insanity plea. A hearing will be held to determine the penalty in the case in October.

OXFORD HEARING
Accused Oxford High School shooting suspect Ethan Crumbley had another quick review hearing on Thursday. Prosecutors and his defense attorney told the Oakland County judge there were no updates on the case -- scheduled to go to trial next year. He is charged with murder, attempted murder, and terrorism in connection with the shooting last November that left Madisyn Baldwin, Hana St. Juliana, Tate Myre and Justin Shilling dead and seven others wounded. The monthly hearings are required under Michigan law because of Crumbley's age.

BOXER MURDER CHARGE
The Wayne County Prosecutor has announced charges in the killing of Detroit middlewieght boxer Isiah Jones. Kim Worthy says Jones' brother Timothy Lyman shot him in the face during an argument on Monday night. Jones, who fought with the Soul City Boxing Gym, turned pro after winning the National Golden Gloves in 2016. His murder was covered around the world. Lyman has been charged with second degree murder.

MOTORCYCLE CRASH
A Brighton man has died after a motorcycle crash in west Michigan. State Police say the 43-year old went off southbound U.S. 31 in Oceana County Wednesday night and hit a guardrail. He was pronounced dead at the scene. Investigators say speed is believed to be a factor in the crash. No name has been released.

PROP 3 POLL
A new poll on the abortion rights proposal on the November ballot shows 64-percent support Proposal 3. The EPIC-MRA poll of 600 likely voters taken late last week and early this week for the Free Press shows 59-percent say if the election were held today they would vote yes while five percent said they were leaning toward voting for it. 27- percent said they oppose the Proposal. Nine percent are undecided. Despite the survey numbers, opponents of the constitutional amendment say voters will reject the abortion rights measure at the ballot box.

DON'T VEER FOR DEER
As has arrived, the Michigan State Police are putting out an annual warning - Don't Veer for deer. The Michigan State Police have tweeted out a video of dash cam footage of a herd of deer crossing a road in southwest Michigan. One deer leaps completely over the top of a vehicle in front of the squad car, as another deer crosses in front of the officer. Police say it was only with quick reflexes that the officer avoided a collision. Experts say if a deer runs out in front of your vehicle - keep the wheel straight and apply controlled braking.

THANKSGIVING PARADE PREP
Preparations are underway for this year's Thanksgiving Day Parade in downtown Detroit. The Theme this year is Our Great City, Detroit. As part of the festivities, registration is underway for the annual Turkey Trot and Mashed Potato Mile. The parade takes place on Thanksgiving morning, November 24th.

BOATERS RESCUED -LAKE MICHIGAN
Three people were rescued from Lake Michigan when their sailboat flipped over in high waves. The Ottawa County Sheriff's Office says it happened just before six last night out from Park Township....near Holland. The three people onboard the Hobiecat sailboat were wearing life jackets and one was able to call family members to tell first responders where they were. The sheriff's office said the three were rescued from the water and treated for mild hypothermia. Deputies say the high wind and waves created extremely dangerous lake conditions.

PROJECT ELEPHANT-BIG RAPIDS AREA
It's called Project Elephant and involves a Chinese company planning to build a new battery plant near Big Rapids in west Michigan. Gotion Incorporated is seeking tax breaks from local and state leaders. A meeting is planned for Monday night in Mecosta County. The Detroit News says Gotion is planning to spend 2.4 BILLION dollars for a new manufacturing plant which will be built near the Big Rapids Airport. The project is expected to lead to as many as two-thousand jobs in the next several years. Those involved in the planning say Michigan was chosen over six other states, including Ohio.

CHATFIELD
Michigan State Police have wrapped up their investigation into sexual allegations against former State House Speaker Lee Chatfield. State Attorney General Dana Nessel's office says their portion of the investigation is on going and they've been looking into financial allegations against Chatfield , according to a source for the Detroit News. State Police Lt. Derrick Carroll says the matter has been turned over to the attorney general's investigators and that they do not make recommendations on charges. The investigation was launched after Chatfield's sister-in-law Rebekah Chatfield told police she'd been sexually abused by the former speaker starting when she was 15. Chatfield, of Levering, admitted the affair , but says it began when she was an adult.

TRUMP, JR, CONAWAY CAMPAIGNING FOR DIXON
Former President Donald Trump's son , Donald Trump Junior and one of his advisors will visit Michigan today to campaign for Republican gubernatorial candidate Tudor Dixon. The Muskegon County Republican Party announced that a meet and greet will happen this afternoon with Donald Trump Junior and Dixon. Meantime, the super political action committee, Michigan Families United, has created a webpage forum in Troy today with Kellyanne Conway, former White House counselor for Trump. Former President Trump will visit Michigan October 1st to campaign for Dixon and other republican candidates in Macomb County.

LLOYD CARR TUNNEL
Michigan, hosting Maryland tomorrow at the Big House -- and when the players run onto the field .. they'll get there thru the Lloyd Carr Tunnel. The Michigan Board of Regents has approved the athletic department's request to name the tunnel at Michigan Stadium after the former head coach. Carr is the third-winningest coach in U-M football history -- behind Fielding Yost and Bo Schembechler .. with FIVE Big Ten titles and a national championship in 1997. The school will officially dedicate the tunnel in Carr's honor during a ceremony before the Octpber 15 game against Penn State.

PREGNANCY CENTER VANDALISM-SOUTHFIELD
A pregnancy center in Southfield has been vandalized for a second time in three months. Administrators at the Mother and Unborn Baby Care Center on Southfield Road near Ten Mile say the vandals spray-painted a message that said "If abortions aren't safe, neither are you" on the back door and destroyed windows last week. There is also a reference to Jane's Revenge which is a group that claimed responsibility for an attack on a pregnancy center in Wisconsin following the Supreme Court ruling in June that overturned Roe versus Wade.

EMU PROFS APPROVE CONTRACT
We'll find out today if Eastern Michigan University professors have approved a new contract. About 500 faculty members, who are part of the American Association of University Professors union, have been voting on the tentative deal all week. The proposed agreement calls for a four-percent raise or a four-thousand dollar raise in base pay in the first year of the contract and three-and-a-half percent raises in the second and third years of the deal. Professors were on strike for four days before negotiators worked out the deal.

LAKE COUNTY BANK ROBBERY
The Lake County Sheriff's Office is looking for two men who robbed a bank in Luther , north of Big Rapids, Thursday morning. Upnorthlive reports the men wore masks and baggy clothes when they handed a teller a note demanding money at the Lake - Osceola State Bank. Sheriff Martin says the note said a bomb was at a school. Other banks and Baldwin Community Schools were put on lockdown. Anyone with information should call the Lake County Sheriff's Office or Silent Observer.

MUSKEGON HEIGHTS TEACHER SHORTAGE
Parents in Muskegon Heights are upset because of a teacher shortage. WOOD TV reports parent Aundria White is concerned about other school staff members filling in as substitute teachers for her two kids in high school. She says they are juniors so academics is very important to them. The Muskegon Heights Public School Academy has two boards ..one to handle operations and one to appoint members. They will both meet Monday night.

CHILD PORN
An employee of the Wayland Union Schools , south of Grand Rapids, has been arrested and charged for having and producing child pornography on his computer. State Police say 35-year-old Michael Batt was charged with eight counts, including producing and distributing child porn. Batt has reportedly been placed on administrative leave by the school district and is not allowed on school property during the investigation.

WHITE BEAR-U-P
A sad story from Michigan's Upper Peninsula regarding a rare white-colored bear that was spotted earlier this month. Members of a Facebook group that had been tracking the bear say they found remains of what they believe is the bear, although the state Department of Natural Resources hasn't confirmed it. Photos of the white, black-bear drew worldwide attention after the animal was spotted on a trail camera. Members of the group say wolves have been decimating the big game population in the Upper Peninsula.





WebReadyTM Powered by WireReady®NSI