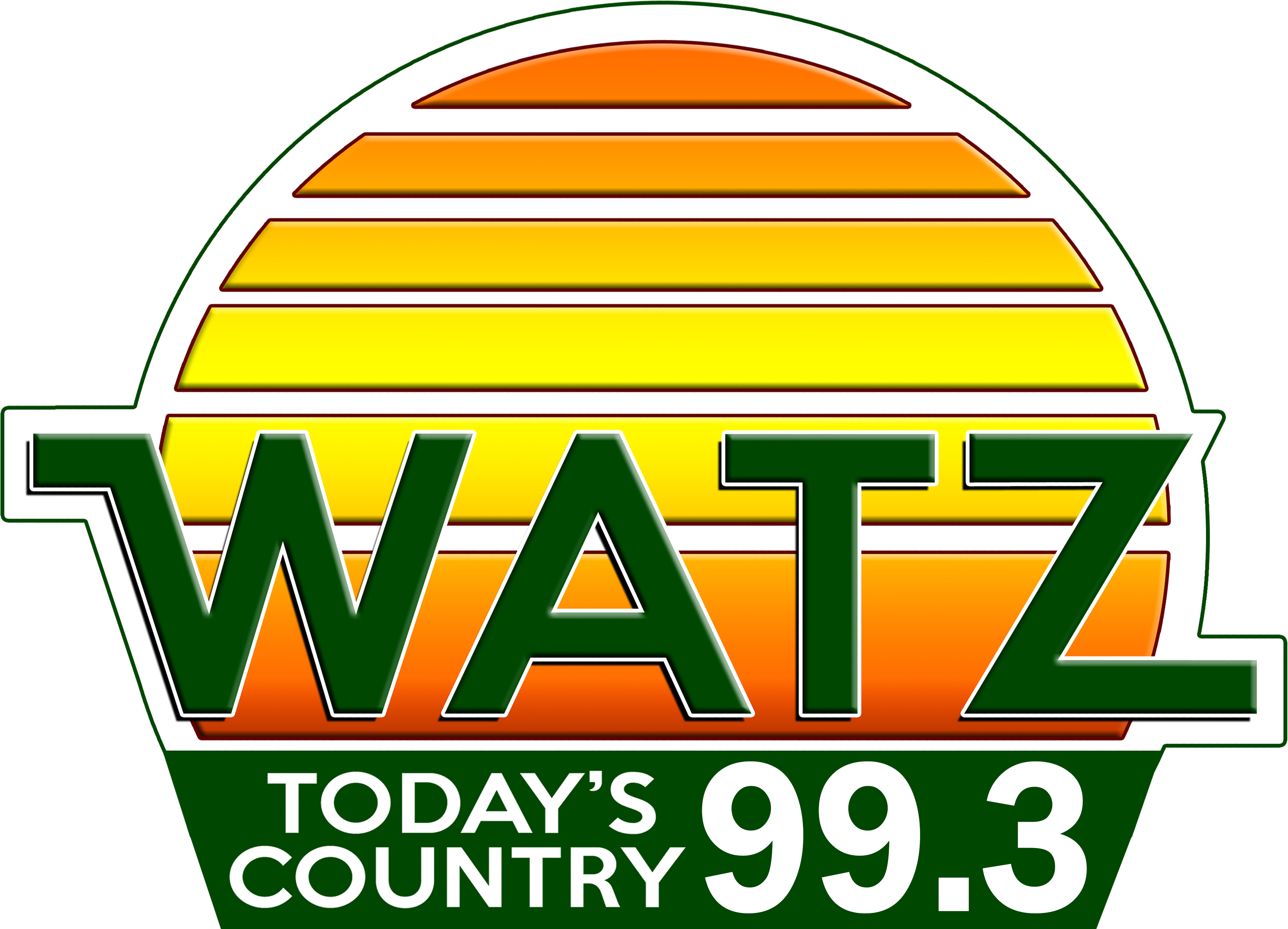 Wednesday News Summary 09-28-22
Wed, 28 Sep 2022 12:20:23 EDT


(Stories Courtesy of Michigan News Radio)


STUDENT LOAN FORGIVENESS
Michigans public servants, including teachers and nonprofit workers, have just over a month to apply for a federal student loan forgiveness program aimed at helping more Americans stay in public service roles despite rising college costs and student loans. Those who previously may not have been eligible for the Public Service Loan Forgiveness program have until October 31st to apply and receive credits for past periods of repayment. More than 148-thousand Michiganders may be able to qualify for the program, including health care professionals, first responders, social workers, and more.

BULLETPROOF WINDOWS ON CRUISERS
A West Michigan representative has introduced a bill to fund the purchase and installation of bulletproof windows and doors for Michigan State Police cruisers. House Bill 6407, introduced by State Representative Christine Morse of Texas Township, would appropriate almost $25 million to increase troopers' safety, according to the bill. Morse introduced the bill after the death of late Kalamazoo County Sgt. Ryan Proxmire. The legislation aims at preventing tragedies like the death of Proxmire from happening again by funding extra layers of protection for police, Morse said.

LAKE COUNTY PRISON
More than 50 organizations across Michigan and the country have written an open letter asking government officials not to re-open a Lake County private prison once it closes at the end of this month. The North Lake Correctional Facility in Baldwin is scheduled to close on September 30TH due to a 2021 executive order by President Biden to end the federal government's use of private prisons. This letter follows a recent proposal from Michigan Congressmen Bill Huizenga and John Moolenaar to repurpose the facility as an immigration and customs enforcement detention center. The North Lake facility has been housing federal inmates since 2019 and several hundred employees.

TC COMMISSIONERS
Housing and homelessness were two topics the Traverse City Commission identified as top priorities for 2022 and 2023. Commissions got an update on the housing projects happening in the city right now. According to the report, there are currently 16 housing existing projects. Between those 16 projects, there are 632 multiple-family dwelling units that are permitted or under construction. The report says that the biggest barrier to providing housing is the city's zoning restrictions.

OTTAWA COUNTY APPOINTMENT
After considering a pool of 47 applicants, Ottawa County Administrator John Shay has announced that Patrick Waterman has been selected to serve as the next Deputy County Administrator. Waterman's contract was approved at the Ottawa County Board of Commissioners meeting on September 27. Waterman has been a resident and public servant of Ottawa County for over twenty years. He and his family currently reside in the City of Hudsonville where he has served as City Manager since 2010.

STUDENT INSTAGRAM
High school students will take over a social media page for an entire Metro Detroit school district. Starting next year, eight high school students from Utica Community Schools will take turns creating content on the new district Instagram. According to the district, it can be hard for all students to know what's happening in the district...as Utica Community Schools has four different high schools -- and houses nearly 26- THOUSAND students. The page is said to connect the different high schools AND give parents a glimpse of the community as a whole. The students have already been picked and are highlighted on the @UCSstudents account.

GUARDIAN THIEF
The guardian for an elderly woman is facing nine felony charges for allegedly cleaning out her bank accounts. 52-year-old Lisa Ludy of Macomb Township is accused of siphoning money out of the victim's bank accounts for her family's three businesses and to take care of her bills. State Attorney General Dana Nessel says that over a three year period, Ludy stole the woman's retirement, Social Security and her inheritance, selling her house and stealing the proceeds. The most serious charges against Ludy: running a criminal enterprise. That has a penalty of up to 20 years in prison. Ludy was given a $20-thousand bond and is due back in court next month.

ALGAL BLOOM WEBINAR
Each summer since the 1990s, communities in the Western Lake Erie Basin watch and wait to see if another toxic algal bloom will contaminate their drinking water, harm aquatic life, and put a damper on recreation. Runoff of nutrient-rich water fuels these seasonal blooms of blue-green algae. It happens when releases from wastewater treatment plants and phosphorus and nitrogen from fertilized farm fields and lawns flow into the streams and rivers that feed the lake. Because the human impact is no small matter, EGLE will present an educational webinar series, Taking Action on Lake Erie, to take an inside look at ways the state and partners are working together to improve water quality in Michigan. The series begins October 5TH.

OTTAWA COUNTY ROADS
The Ottawa County Road Commission will be conducting a street resurfacing/crush and shape project on Hickory St./Palm Dr. in Spring Lake Township, with work beginning on September 30, 2022. Mill and resurfacing work will take place on Hickory St. To accommodate the crush & shape portion of the project, Palm Dr. will be closed to thru traffic between Hickory St. and the county line . Palm Dr. will be closed to thru traffic.

HUNTER MATTHEWS UPDATE
An update on the condition of murdered WWJ anchor Jim Matthews' son to pass along. Family members say 10-year-old Hunter, who suffered blunt force trauma when he was hit in the head with a hammer during the attack, is now off the ventilator. He has opened his eyes and is able to squeeze a hand. Matthews' girlfriend - Hunter's mom - remains hospitalized in stable condition.

FLINT SECURITY
Police patrols in downtown Flint will be expanded. The University of Michigan-Flint Department of Public Safety has announced that it will partner with the city of Flint to increase patrols downtown for extra security for residents and allow Flint police to respond more quickly to emergency calls in other parts of the city. Through a $1.5 million grant, UM-Flint will hire five new officers before 2023 to support the downtown area. UM-Flint officers may be tasked to handle minor calls, including crashes and nonemergency situations. However, homicides and more serious calls in the downtown area will still be handled by Flint police.

BUSINESS GROWTH
Governor Gretchen Whitmer joined the Michigan Economic Development Corporation in announcing Michigan Strategic Fund support for a business growth project by Nexteer Automotive in Buena Vista Township and a community revitalization project in Detroit, as well as support for tech startups in Northern Michigan. The governor said - quote - "Michigans economy is on the move with low unemployment, strong small business growth, and exciting economic development projects in every region."

HOME HEATING CREDIT
Qualified homeowners or renters have less than a week to apply for Michigans Home Heating Credit, according to the Michigan Department of Treasury. Low-income, deaf, disabled or blind persons, disabled veterans and senior citizens may qualify for the credit to help pay their energy bills. Applicants do not need to file a Michigan income tax return to get the Home Heating Credit. All applications for the credit must be received by September 30.

SCRAP TIRES
The Michigan Department of Environment, Great Lakes, and Energy has announced the availability of grants that support the cleanup and reuse of scrap tires in Michigan. When scrap tires are dumped illegally in the environment, they become a fire hazard and a mosquito breeding ground. Through grants, scrap tires can be collected, processed, and used in paving products for roads, manufactured products, and energy production. The Scrap Tire Cleanup Grant is available for property owners to clean up old or abandoned scrap tire piles.

GM WORKPLACE
It's an about face from General Motors regarding workers returning to the office. GM officials now say that they will NOT mandate workers returning. The word comes after GM said last Friday that workers would need to come back at least three days a week. Reuters reports that officials say the change comes after a dialogue that has taken place since last week. They are still encouraging workers to return several days a week.

BOOZE TAX USE
Governor Whitmer has signed a package of bills that will use Michigan's Booze tax to help pay for more police patrols. The bills will increase the road patrol spending from $10 to $15 million, by earmarking a portion of the liquor tax. The money will be used for what is called Secondary Road Patrols that assist in writing tickets, investigating accidents and providing emergency road assistance.

CANCER DETECTION TEST-HENRY FORD
Henry Ford Health is one of the first health care providers in the nation to provide a new cancer detection test. The Galleri blood test will be used for people with an elevated risk of cancer -- such as people age 50 and older. Henry Ford is also making the test available for younger people age 22 and older who may also have an elevated risk of cancer. The Galleri test can detect many cancers that are not commonly screened for to allow for earlier treatment. The test is available by physician order only. Those who may be interested in the Galleri test should consult with their Henry Ford primary care physician to determine whether the test is appropriate for them.

SHOOTING ARREST AFTER SHOOTINGS NEAR GVSU
A 23-year-old Muskegon Heights man has been arrested for attempted murder after four people were shot at a townhome complex near Grand Valley State University in Allendale Township on September 18th. There were several parties going on Saturday night into Sunday morning after a home football game. One person was found shot at the party and three others showed up at area hospitals with gunshot wounds. Deputies continue to investigate and say additional charges are possible.

ANTI-ABORTION CANVASSER SHOOTING
The man, who shot an anti-abortion rights canvasser in the shoulder last week near Lake Odessa, says it was an accident. WOOD TV reports 74-year-old Richard Harvey says he came out and the volunteer was screaming and told quote" you're trespassing, get off the property. " The 83-year-old woman says she was peaceful and was walking away when she was shot in the back. Harvey disputes that. The woman drove herself to the police department. State Police are investigating.

MSP TROOPER UPDATE
Michigan State Police has provided an update on the trooper shot multiple times early yesterday morning on Detroit's west side. The trooper remains in stable condition in the hospital. MSP's second district wrote on Twitter that it was a long day for all of the troopers involved in yesterday's incident -- asking for prayers for the injured trooper and his family. State Police say the ten year veteran trooper was working as part of an undercover drug unit when he was shot multiple times yesterday morning. Two men were arrested by police later in the morning during a traffic stop.

MAC BRIDGE SAFETY
The Mackinac Bridge Authority is calling on the Michigan Senate to take action to keep the state's most iconic landmark safe. The authority wants the senate to pass House Bill 5-3-1-5, which would make it a felony to trespass on Michigans major bridges including the Mackinac Bridge. The bill was passed with overwhelming support in the Michigan House on February 16th -- but a vote by the full senate on the bill scheduled for last week has been delayed. The Mackinac Bridge Authority says its pursuing the legislation because of incidents that endangered the safety of motorists and the workers who investigated those incidents. The new Gordie Howe International Bridge, the Ambassador Bridge, and the Windsor Tunnel would also fall under this legislation.

COVID MI
There have been more than 14-thousand-600 new cases of COVID-19 in Michigan and 160 deaths in the past week. That's in the weekly report from the Michigan Department of Health and Human Services.

SEX ASSAULTS
In northeast Michgian, an 82-year-old man who was charged with sexually assaulting a woman in May, has been arrested on a second assault. State Police in Alpena say Richard Walser, of Mio, is now being investigated for possibly assaulting a third victim. Any other potential victims should contact authorities.

STERLING BANK SETTLES
A major bank headquartered in Southfield has agreed to a 6 MILLION dollar civil settlement tied to a now-defunct fraudulent loan program. That's according to Crains, which says that Sterling Bank and Trust has spent years under a cloud of federal oversight and investigations stemming from the loan program. The majority of the bank's branches are in California. Two years ago, the embattled bank underwent a major restructuring led by CEO Tom O'Brien -- brought on to oversee the changes. Sterling has also been forced to settle a shareholder lawsuit alleging that the bank's board breached fiduciary duties. The bank remains under federal investigation.

FLEEING & ELUDING-MONROE COUNTY
One man is in police custody and another is still on the loose after the pair stole two vehicles and led officers on chases through multiple counties. Just after noon yesterday, two people allegedly stole a skid steer and trailer in a white Ford pickup in Ash Township in Monroe County. When police tried to stop the pickup, it sped up in an attempt to flee authorities. Police deployed stop sticks on the truck, causing it to crash. One of the men was arrested after the crash, the other ran from police. Drones and K9 dogs were used by police in an attempt to locate the second man. Police then received a call that the man was in Detroit -- stealing a second vehicle from the Detroit Edison employee parking lot. Police chased the second man in the city -- but lost track of his car. He is still at large.

TRAVERSE CITY PIPELINE
DTE Energy says they are making natural gas pipeline improvements in the Traverse City area. As part of the process, they will be conducting controlled gas flares. These tests are scheduled for this evening and October 5th in the area of Barlow Street, north of South Airport Road. These flares will look like a torch flame, rising 10 to 20 feet high. The flames pose no danger and natural gas services will not be interrupted.

LOTTERY EDUCATION WINNER
An Emmet County educator wins an excellence in education award from the Michigan Lottery. Kristie Holzschu (HOLE-shoo) is an elementary physical education teacher with Harbor Springs Schools. Winners of the weekly award receive a plaque, a 15- hundred dollar cash prize and a 500-dollar grant for their classroom. One of the weekly winners will be selected as Educator of the Year and win a 10-thousand dollar prize.





WebReadyTM Powered by WireReady®NSI