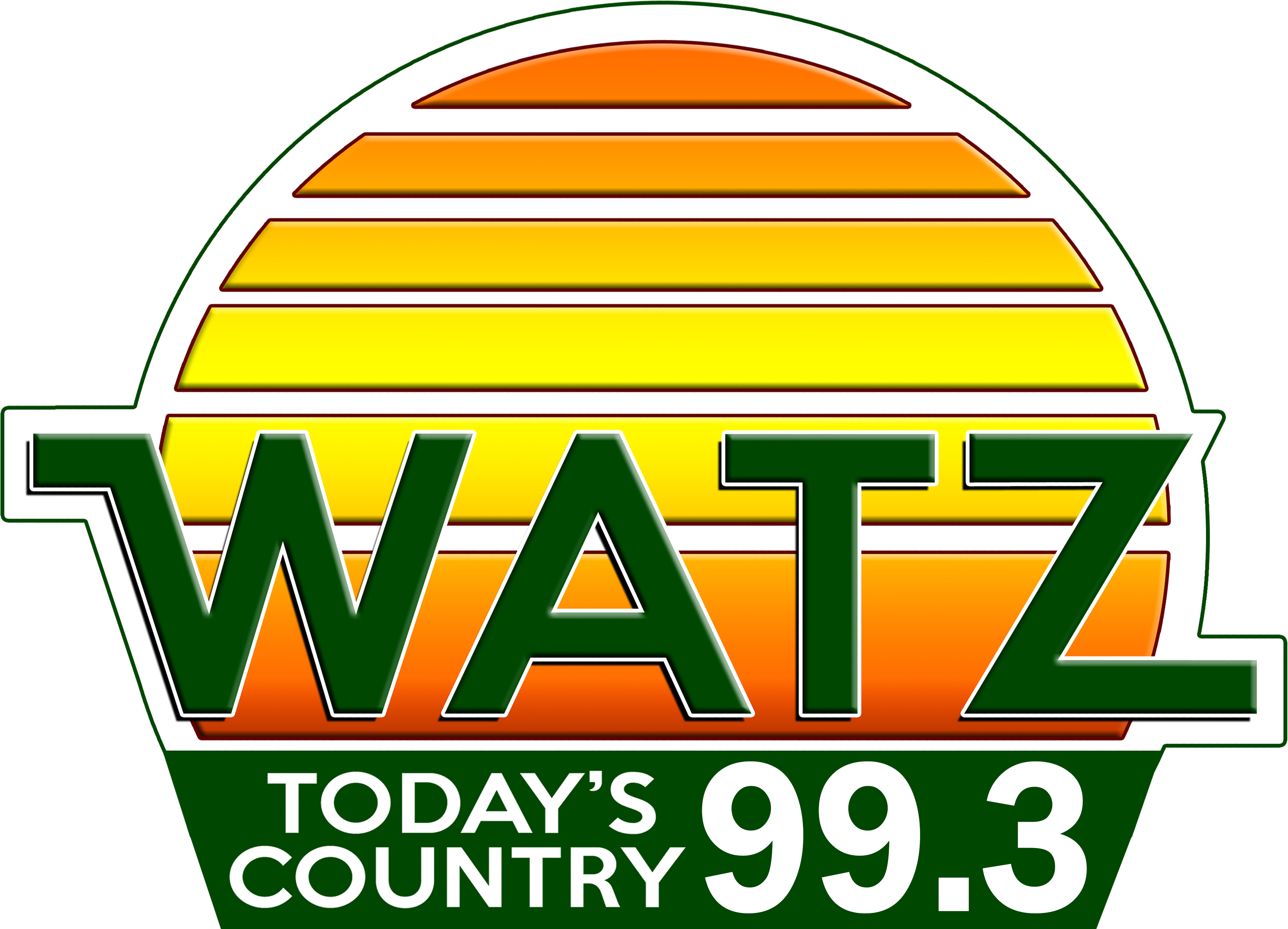 Monday News Summary 10-24-22
Mon, 24 Oct 2022 11:57:01 EDT


(Stories Courtesy of Michigan News Radio)


GRANT APPLICATIONS
Spark grant applications open up today in Michigan for $15 million dollars available for
outdoor public recreation projects. The program is aimed at helping local communities
that want to create, renovate or redevelop public outdoor recreation opportunities for
residents and visitorsespecially those communities whose economic opportunities and
health were hardest hit by the COVID-19 pandemic. Up to $15 million is available in
the first round of the program, administered by the Michigan Department of Natural
Resources.

UNUSED DRUGS
Parents often have unused prescription drugs and expired medications, which may
create an unnecessary health risk for children and teens in the home, a new national
poll suggests. Highlights from this month's C.S. Mott Childrens Hospital National Poll
on Childrens Health at University of Michigan Health: Many children live in homes with
unused prescription drugs and expired medications, according to the poll. Nearly half of
parents say they have leftover prescription medication at home. Four in five parents
say they have disposed of over-the-counter medicine past the expiration date.

CANADIAN BRIDGE
Canadian attempts to build a new twin span of the Ambassador Bridge looks to be
dead in the water. The Canadian permit issued in 2017 that gave the designated bridge
company a five-year window to begin construction of a new six-lane cable stayed
bridge next to the existing crossing expired on August 31st. Any plans stalled after the
bridge company failed to meet roughly a dozen conditions. There were ongoing
discussions over the past year between the Canadian government and bridge company
on whether the conditions could be met, narrowed down or a permit extension granted,
but now it appears the company no longer has a desire to build a new bridge.

GOVERNOR TRIAL
Both sides have rested their case in the trial of three men charged with assisting a
2020 plot to kidnap Michigan Governor Gretchen Whitmer. An undercover FBI agent
told jurors that leader Adam Fox talked favorably about the Wolverine Watchmen. It
was a paramilitary group whose members included Joe Morrison, Pete Musico and
Paul Bellar. The three men are not accused of having a direct role in the scheme to
kidnap the Democratic governor. The main charge is providing material support for a
terrorist act, especially gun drills and ambush training in Jackson County. The trial in
state court is an offshoot of the main case handled in federal court in Grand Rapids,
Michigan. Closing arguments are set for today after prosecutors and defense lawyers
rested their case Friday.

MISSING FAMILY
A West Michigan family of four who have been missing for a week have been located in
Wisconsin. Fremont Police say the Cirgliano family-- which includes the fifty-one year
old parents, a 19 year old son and a 15 year old son, were all interviewed. Both sons
have autism. Fremont Police say they're still believing people to be after them-- but
they did not need to go into protective custody. Police saying the family from Fremont
had last made contact with loved ones a week ago and left their home after the father
exhibited paranoid behavior. Fremont Police put out the missing alert for them a couple
days later. They were found SUNDAY in Stephens Point Wisconsin... and police
determined they were safe.

NEW POLL
A new poll from the Detroit News and WDIV shows U.S. Representative Elissa Slotkin
leading Republican challenger Tom Barrett by nearly six-percentage-points in the newly
drawn 7th District. The poll conducted between October 18th-through-20th has Slotkin
receiving support from 47-percent of respondents and Barrett getting just over 41-
percent. 8-percent remain undecided and 3-point-6-percent are supporting Libertarian
candidate Leah Dailey. The top issues for undecided voters is abortion, threats to
democracy, education, and inflation, according to the poll.

MONKEYPOX UPDATE
The monkeypox outbreak in Michigan is significantly slowing, according to data from
the Department of Health and Human Services. Dr. Natasha Bagdasarian, the state's
chief medical executive, says cases peaked in August and have been on the decline
ever since. The rate of new infections dropping by 26-percent, with only 65 new cases
being added from September 18th to October 17th. Health officials credit the
distribution of more than 10-thousand doses of the vaccine.

LANDFILL VIOLATION
The state Department of Environment, Great Lakes and Energy is issuing a violation
notice to the Arbor Hills Landfill stating that perimeter methane levels are exceeding the
action levels the state and landfill company agreed to in March. The consent judgment
agreed upon by both parties requires that the landfill set up a perimeter monitoring
system to sample for hydrogen sulfide and methane. The Green for Life Environmental
waste management company owns the Arbor Hills landfill and says its employees work
hard every day to ensure the operation of the landfill complies with all permit
requirements.

PUBLIC SAFETY ASSISTANCE
Governor Whitmer announcing that $30-million-dollars in grant scholarships are now
available to local law enforcement agencies to help hire more police officers. The
Public Safety Academy Assistance Program was established to help address the need
for additional police officers by reducing or eliminating the cost associated with basic
police training for hiring agencies. The funding comes from the 2023 bipartisan budget
Whitmer signed in July that includes several investments to improve relationships
between communities and law enforcement.

UM ENDOWMENT
The University of Michigan is touting a modest growth in its endowment last fiscal year.
School leaders say U of M's long-term investment portfolio -- which consists mostly of
the endowment -- grew 2.2 percent in the last fiscal year. They say the portfolio's
performance was among the highest for large university endowments -- with most
reporting losses for 2022 fiscal year. The university's endowment climbed $325
MILLION dollars during during that time period to a market value of $17.3 BILLION
dollars as of June 30th. The endowment is a collection of more than 12-HUNDRED
separate endowment funds, which provide support that is restricted for specific
purposes such as educational programs, research and professorships.

ETHAN CRUMBLEY
Accused Oxford High School shooter Ethan Crumbley is expected to plead guilty to all
24 charges today... following the November shooting that left four classmates dead.
Crumbley will appear at the Oakland County Courthouse at 8:30 for a pre-trial hearing.
The teenager's list of charges includes murder, attempted murder, and terrorism.
Crumbley is expected to go on trial in mid-January... and that date could be discussed
during the hearing.

SHOOTING NEAR GRAND VALLEY STATE
There was a shooting near Grand Valley State University in Allendale Township
Sunday morning and one person was injured and taken to the hospital with non-life
threatening injuries. The Ottawa County Sheriff's Office says it happened after
midnight at the Alpine Student Living. There's no word what led to the shooting.
Anyone with information should call the sheriff's office or Silent Observer.

MICHIGAN MAN ACCUSED IN GEORGIA SHOOTINGS
A Michigan man is accused of shooting four people at a restaurant in Georgia over the
weekend. Cordele Police say 42-year-old Bryant Lamar Collins fired shots at four
people Saturday night at the 16 East Barn and Grill. All four were taken to the hospital,
but one has been released. Police are working to find a motive to the shootings.

GAS PRICES
Prices at the pump continue to slide as the new work week begins.
According to Triple , the average price statewide sits at 4.05 -- a drop of 17 cents from
a week ago.
The cheapest areas to buy gas in the state are Metro Detroit, Traverse City, and Ann
Arbor. The most expensive are Marquette, Jackson, and Saginaw.

POWERBALL JACKPOT
Tonight's Powerball jackpot has entered historic territory.
NO player took home the grand prize Saturday night -- pushing tonight's jackpot to an
estimated 610 MILLION dollars... the 8th largest grand prize in Powerball's 30-year
history.
The cash option for tonight's drawing is just over 292 MILLION dollars.

M-28 FATAL CRASH
One person has been killed in a crash in the Upper Peninsula's Seney Township on
M-28, east of Munising after a car carrying a kayak on the roof rack and that kayak
came loose. It it an oncoming pickup....piercing the windshield and hitting the driver,
killing 31-year-old Matthew Morgrette, of Colorado. His wife was not injured .
Information will be forwarded to the Schoolcraft County prosecutor for review once the
investigation is complete.

MSU PRESIDENT CANDIDATE
Judge Rosemarie Aqualina who sentenced disgraced former Dr, Larry Nassar to
decades in prison for sexually assaulting hundreds of women and girls for decades,
says she is open to the role of interim President and being considered for the
permanent post.
The M-S-U 79' grad says following the Nassar sexual assault scandal, some survivors
asked her to take a leadership position and fix some of the problems she
says still have not been addressed at the school.
The current President Samuel Stanley Jr announcing his resignation Oct. 13th, saying
he'd lost confidence in the board of Trustees who are widely criticized for pushing him
out.

HOLLAND AREA CRASH
A 30-year-old Holland man was seriously injured in a crash near Saugatuck on
Sunday. State Police say the crash happened on I-196 southbound in Laketown
Township when the man left the road and hit a tree. State police say he was taken to
the hospital with serious head trauma. He was the only person in the SUV.

HOUGHTON LAKE CAR BREAK-INS
There have been a rash of car break-ins at Houghton Lake Schools during Saturday's
youth footbal games. The Roscommon County Sheriff's Office reports windows were
broken out of seven vehicles. Witnesses reportedly say two suspects wearing hoodies
and masks were doing the damage and one was carrying a gun. The sheriff's office
says they were driving a black SUV, possibly a Ford.

ROBERT GORDY DIES
Officials with Universal Music confirming the death of
recording artist, songwriter, producer and music executive Robert Gordy Sr. - the
younger brother of Motown founder Berry Gordy.
Robert Gordy Sr. died of natural causes at his home in California Friday evening. He
was ninety-one years old.
Robert Gordy started his music career under the name Bob Kayli and had the novelty
hit Everyone Was There. Along with his music career, Gordy acted in the movies Hawk
and Lady Sings The Blues.
Funeral services are pending but his family says instead of flowers, donations be made
in his memory to the Motown Museum.





WebReadyTM Powered by WireReady®NSI