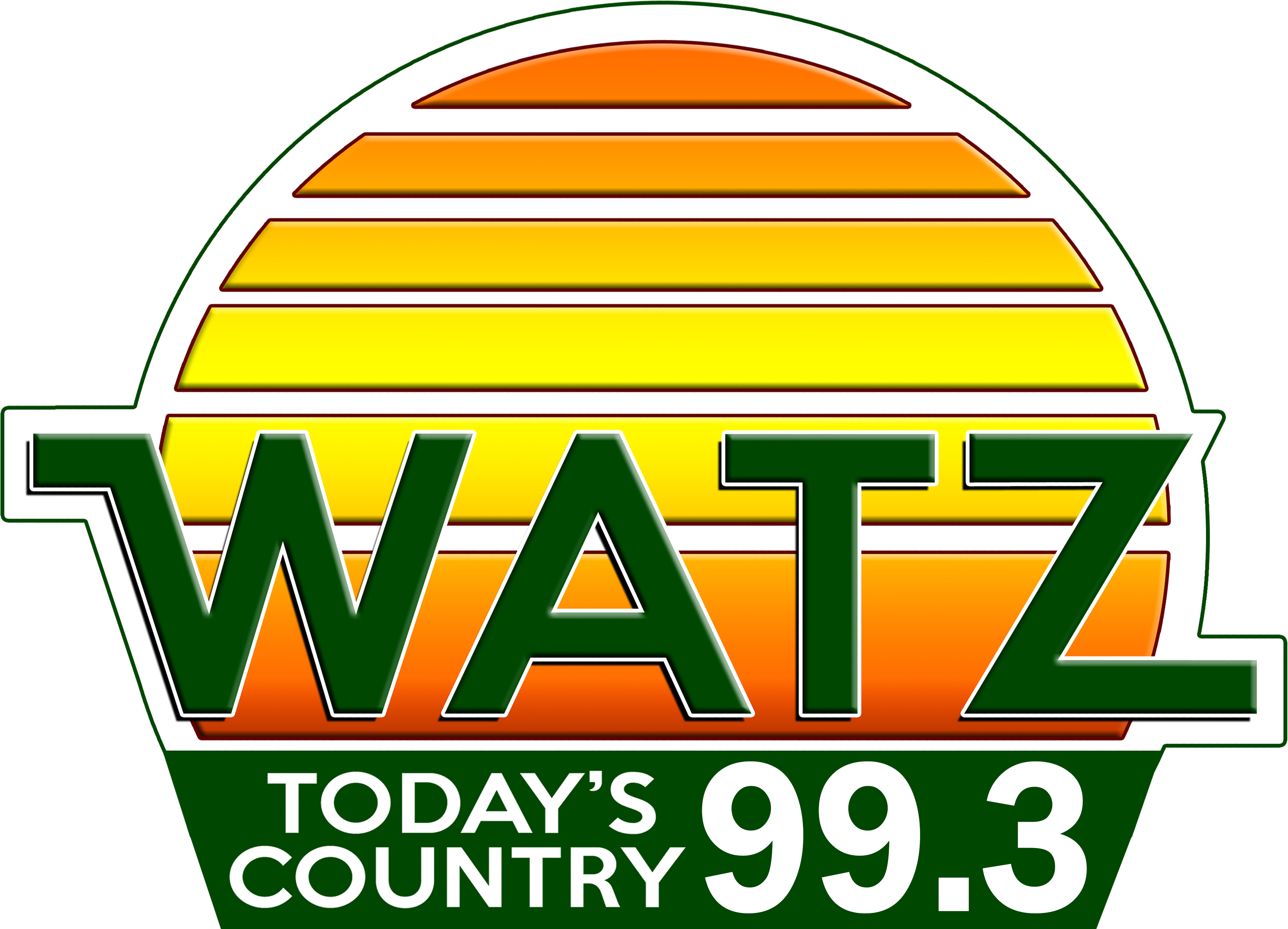 Wednesday News Summary 11-02-22
Wed, 02 Nov 2022 12:08:09 EDT


(Stories Courtesy of Michigan News Radio)


RED KETTLE
Its never too early to think about the Holiday season but especially for those in need.
It's a familiar site each holiday season and the good cause continues with the annual
launch of The Salvation Army's Red Kettle Christmas Campaign. This year's theme
"love Beyond Christmas" and the nonprofit has an $8.2 million fundraising goal to help
feed the hungry, house the homeless and provide gifts for needy kids. The words
Beyond Christmas are meant to remind folks the need extends beyond the December
holiday.

BERNIE SANDERS
Michigan Democrats are hoping to get a boost from a visit by a high profile Progressive
Senator. Bernie Sanders will appear at Rackham Auditorium on the campus of the
University of Michigan on Saturday to try and drum up support three days before the
election. Sanders is also making stops in Wisconsin and Pennsylvania after
appearances in several states, including California and Nevada. His rally takes place
at 6pm.

LIONS TRADE
The Lions trade one of their most recognizable players. The Lions have traded tight
end T.J. Hockenson - and a pair of draft picks - to the Minnesota Vikings, in exchange
for a second round draft pick in 2023 and a third round pick in 2024. The move with
Hockenson - who had 26 catches for 395 yards and 3 touchdowns - is another signal
that the Lions are in full rebuild mode under G.M. Brad Holmes. The big question that
the trade of Hockenson now raises: what kind of message will that send to the current
players on the Lions?? At 1 and 6 - and with games ahead against the Green Bay
Packers, Chicago Bears and New York Giants - the Lions could be sitting at 1 and 9
heading into their nationally televised game on Thanksgiving Day against the Buffalo
Bills, considered by many to be the best team currently in the NFL. The silver lining -
the Lions will have 5 of the first 65 picks in next year's draft which will be critical in their
rebuild.

TC BICYCLIST KILLED
A Traverse City woman riding a bike died Monday morning when an SUV hit her. The
Grand Traverse County Sheriff says Katherine Hardy was hit on Center Road near
East Shore Road on Old Mission Peninsula just after seven Tuesday morning. She
died at the scene. Michigan State Police and the Grand Traverse County Sheriffs Office
are investigating the crash.

CRAWFORD COUNTY SECURITY
New security measures are being implemented in Crawford County. By the end of
November there will be a new secure entrance at the county building. It will have a
metal detector and an x-ray machine, much like what you see at an airport. The metal
detector came from Antrim County where it had sat in storage and the nearly $20,000 xray machine was purchased with grant funds.

ZINGERMAN'S RECALL
Ann Arbor's Zingerman's Creamery is recalling two types of gelato over problems with
the labeling. The Paw Paw and Harvest Pumpkin flavors have egg yolks - which was
accidentally left off the list of ingredients. Those who bought the seasonal flavors can
return them to Zingerman's for gelato with the appropriate labeling.

HALL MONITOR CHARGES
A Hall Monitor at Warren's Lincoln High School is facing charges for allegedly having
sex with a 14-year-old student. Prosecutors say that 22-year-old Jaren Johson met
with multiple victims, and engaged in sexual conduct with a young girl on school
grounds. Johnson is charged with criminal sexual conduct in the first degree, accosting
a minor and distributing sexually explicit material.

WYATT'S LAW
Governor Gretchen Whitmer announced that stronger protections are now in place for
kids, thanks to changes resulting from Wyatts Law to Michigans Central Registry for
Child Abuse and Neglect. In May, the governor signed the bipartisan bill to allow
parents and schools and child care facilities, to more easily get information on an
individual's history so they can better protect children. The law went into effect Monday.
Wyatts Law is named after Wyatt Rewoldt, a child who was abused by his fathers
girlfriend, who had a previous history of child abuse. His mother, Erica Hammel, has
worked to get the law passed since 2014 so that parents could be made aware of past
abuse by caregivers of their children. The law provides greater access to the Central
Registry for Child Abuse and Neglect, maintained by the state health department's
Childrens Services Agency.

AMOXICILLIN SHORTAGE
Some parents are having a hard time finding amoxicillin for their sick children. The
Food and Drug Administration says supplies of amoxicillin, which is used for children,
are low and officials are working with manufacturers to prevent further shortages or
reduce the effects of any delays. Some doctors say the shortage could be linked to the
increase in RSV cases in Michigan and across the country.

DETROIT POLICE LAWSUIT
The family of Porter Burks -- a man fatally shot during a confrontation with Detroit
police -- is suing the city for $50 MILLION dollars. Five unnamed officers also are
named in the wrongful death lawsuit filed by attorney Geoffrey Fieger. It claims gross
negligence and assault and battery, among other things. Burks' death last month was
recorded by police body cameras as officers pleaded with him to drop a knife he was
carrying. Police say Burks had schizophrenia. The Detroit Police Department says in
response to the lawsuit that it will continue advocating for mental health resources.

TEEN KILLED-WYOMING-W MI
A 17-year-old boy has been shot and killed while riding his bike in west Michigan's
Wyoming near Grand Rapids. It happened in Hopewell Indian Mounds Park yesterday
afternoon. Wyoming Department of Public Safety Captain Timothy Pols says they tried
to save the teen, but he died at the scene. Police are looking for a light colored older
sedan that witnesses saw leaving the scene.

TEEN SHOT-WYOMING-W MI
A 15-year-old was shot last night in an apparent attempted robbery in Wyoming in
west Michigan. The Department of Public Safety says the teen and two others were
involved in what was reported as an attempted robbery and the other two fled the
scene. The injured teen was taken to the hospital , where he is in serious condition.

PRIEST SENTENCING-METRO DETROIT
A Waterford Township priest convicted of rape will be sentenced today.
Father Joseph Baker was found guilty of first-degree criminal sexual conduct in Wayne
County Circuit Court. He had previously been scheduled for sentencing on December
19th -- but that date was moved to today.
In 2004, Baker raped a second-grade boy at St. Mary Catholic church in Wayne. He
was arrested in 2019 while he was pastor of St. Perpetua in Waterford Township.

COLD CASE CONVICTIONS-MACOMB COUNTY
Two brothers have been convicted in the nine-year old cold case murder of thirty-six
year old Tina Geiger and her eleven year old daughter Krissy in Macomb County. A
Prosecutor's office official says a jury deliberated for about an hour before finding
Henry and Tony Johnson guilty.
Investigators say in July of 2013, the little girl was sexually assaulted and both victims
were stabbed to death in their Clinton Township apartment. The case solved in 20-19
when Tony Johnson was arrested in Detroit, his prints matching some taken from the
crime scene.
Investigators say the brothers lived in the same Clinton Township apartment complex
as the Geigers and were seen on security video walking them home the day they were
stabbed to death.

TULIP TIME
Holland's Tulip Time Festival isn't until next May, but the entertainment is being
announced. The Tulip Immersion Garden returns at Beechwood Church in Park
Township. Country singer Sara Evans will perform. There will be an Artisan Market,
Dutch dance, and historical walking tours.

WOLVERINE WORLDWIDE CLEANUP
The Michigan Department of Environment, Great Lakes and Energy has cited
Wolverine Worldwide in Rockford for delays in cleaning up their site contaminated with
P-FAS. WOOD TV reports a district supervisor with EGLE, Karen Vorce, says
Wolverine Worldwide learned the system it designed to clean the groundwater at the
site which once had a tannery, cannot process enough water.
Wolverine Worldwide says the system needs modifications to better capture
groundwater and is working to make the modifications. The company will face fines if it
doesn't submit a modified cleanup plan by December 1st.

CHARLEVOIX POLICE CHIEF
Charlevoix's police chief, Gerard Doan , has resigned. The announcement comes two
weeks after Doan was placed on administrative leave following an employee
complaint. Doan's pre=emptive retirement comes before the city's legal counsel was
able to finalize their investigation on the allegations. Details of the complaint are still
unknown. Doan has been chief since 2005.

CHENEY-SLOTKIN
Republican Congresswoman Liz Cheney, vice-chair of the January 6th Committee,
came to Michigan Tuesday to support Democratic Congresswoman Elissa Slotkin, who
she's endorsed. Cheney , appearing in East Lansing, says if we want to ensure the
survival of our republic, we have to walk away from politics as usual.
Slotkin faces Republican State Senator Tom Barrett in Michigan's 7th Congressional
district. Barrett has criticized Cheney for endorsing his opponent in a critical race that
will decide which party controls Congress.

HANCOCK FIRE
The Salvation Army is helping two apartment tenants who escaped a fire Tuesday
morning in the U-P's downtown Hancock. The fire reportedly occurred at a restaurant ,
but the tenants and their pets got out safely. Police say the back of the building is
heavily damaged and the cause will be investigated.

STABBING ARRAIGNMENT-NEWBERRY
A Florida man, Jacob Pizarczyk (Piz-ar-chick) has been arraigned on several charged
for allegedly stabbing his girlfriend in the U-P's Newberry. She was taken to the
hospital on Saturday. He has been charged with assault with intent to do great bodily
harm less than murder and other charges.

ROAD WORK -MAC BRIDGE
Good news for motorists in Mackinaw City. The U.S. 23 and I-75 repair and rebuilding
project is done at the south end of the Mackinac Bridge. At least the U.S. 23 ramp off
I-75 is open. M-DOT says there are still some small landscape items and clean-up to
complete.





WebReadyTM Powered by WireReady®NSI