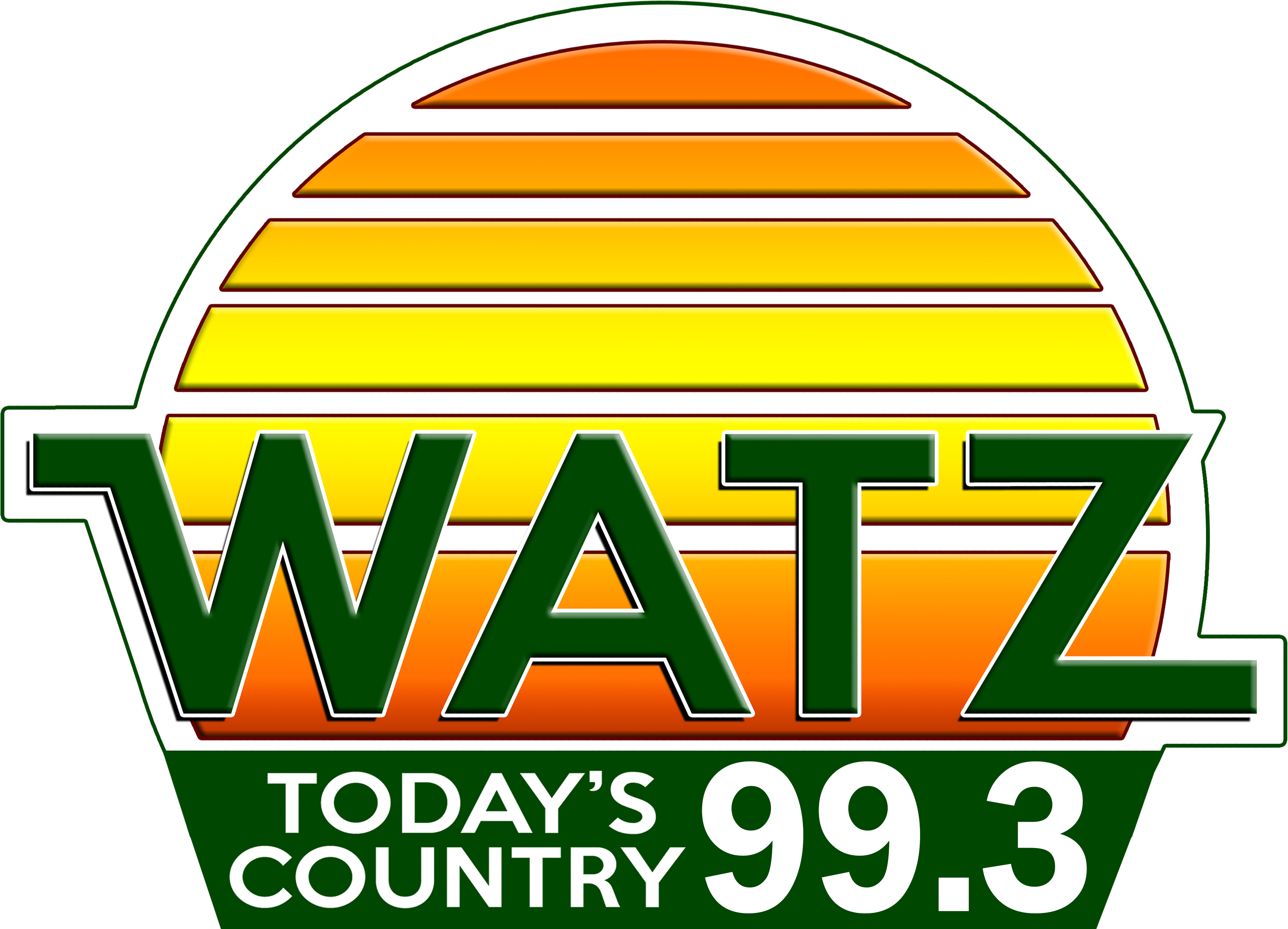 Monday News Summary 11-07-22
Mon, 07 Nov 2022 12:30:13 EST


(Stories Courtesy of Michigan News Radio)


GVSU DEGREE
Grand Valley State University's Board of Trustees approved a new degree program
designed for students who completed an associate of applied science degree and want
to strengthen their academic skills to take the next step in their careers. The new
Bachelor of Applied Science degree program will be jointly housed in the Brooks
College of Interdisciplinary Studies and Padnos College of Engineering and Computing.
Starting in the Fall 2023 semester, students in the BAS program can choose from four
majors: leadership and business fundamentals, professional innovation, technology
project management, and web design and development. The BAS program recognizes
most of these students prior higher education credits, acknowledging their skillsintensive education, and will integrate that prior learning and workplace experience with
a GVSU curriculum.

PARK PASSES
From now until the end of the year -- the Huron-Clinton Metroparks is offering a
discount on annual vehicle passes. Parks officials say the normal $40 dollar passes are
being sold for $35 dollars for residents of the five counties where Metroparks can be
found. That includes Wayne, Oakland, Macomb, Washtenaw, and Livingston Counties.
It's a five dollar bump for non residents. They say those 2023 passes are also good for
the last nine weeks of 2022 as well. Passes can be purchased at www.metroparks.com
or at any Metroparks toll booth or park office.

HUGE DRUG BUST
A California resident pleaded guilty after a large drug bust in Michigan. 41-year-old
Maurice Montain McCoy pleaded guilty to drug trafficking and money laundering
conspiracy -- AFTER the Drug Enforcement Administration seized more than 30
kilograms of fentanyl and over half a million dollars from a condo in Novi in July of
2017. At the time, the raid was the largest fentanyl seizure in Michigan and one of the
largest in the U-S.
According to the D-E-A, the seizure was made possible by tracing a product code off of
a PlayStation box used to deliver heroin.. which led investigators to the Novi condo. 18
defendants have been charged in connection with the case and 16 have pleaded guilty.

WEST MICHIGAN FIRE
In West Michigan, an off-duty firefighter jumped into action after a barn caught fire. A
fire was reported near Waverly Road in Holland around 1:25 p.m. Friday, according to
MLive. An off-duty firefighter noticed a barn fire while driving in the area. According to
officials, a tractor was on fire and an 81-year-old man was still inside the barn. The
firefighter reportedly protected the man and called 9-1-1 for additional help. Fire
officials arrived and put out the fire. There was some damage to the building, but the
structure was saved.

DUCK HUNTERS
First responders rescued three duck hunters stranded on kayaks in the Thumb Area.
The Huron County Dispatch said a duck hunter called dispatch around 11:30 Friday
evening in Fair Haven Township and said he and his two friends were stranded on the
water. He told deputies he and his hunting partners had taken two kayaks and a 14 foot
motored boat hunting earlier in the day. The duck hunter told deputies the wind was
blowing too hard to paddle the kayaks in and the motor broke. They were stranded
about a mile away from shore. The Tuscola Sheriff's Office and Caseville Fire
Department assisted-- and helped bring the the three men to shore via a trailered
airboat. The Sheriff said the men-- in their twenties and thirties-- were all appropriately
dressed and had cellphones to call for help. No one was hurt.

TYRONE WINFREY PASSES
The husband of Detroit City Clerk -- Janice Winfrey -- has passed away. Tyrone
Winfrey -- former President of the Detroit Board of Education -- has died, according to
the Black Detroiters Instagram account. Winfrey was serving as Executive Director of
Community Outreach for Detroit Public Schools at the time of his passing. He was a
1977 graduate of Detroit Cass Tech and attended Wayne State University. He was in
the process of getting a doctorate from the University of Michigan.

MSP SHOOTING
Michigan State Police officials from the Metro Detroit post assisting in an officerinvolved shooting investigation near the Thumb Area. State Police said one of their
troopers shot a 21-year-old Bay City man during an assault investigation. Police say it
started Sunday morning around 1:00am when a Tri Post Canine trooper and his police
dog were helping the Bay County Sheriff's Department to track down the suspect-- who
got away from police after he allegedly assaulted someone. The trooper eventually
found the suspect-- and an exchange of gunfire broke out. The suspect is hospitalized,
listed in stable condition. The trooper is on administrative leave.

ENERGY BILL HELP
The Michigan Public Service Commission has set up a new web page to provide
residents with links and information on programs that will help them pay their heat and
electric bills. The help includes state and utility company programs that offer energy bill
assistance to income-qualified households, including State Emergency Relief and the
annual Home Heating Credit, There is also information on a FCC program that offers
$30 a month to offset home internet bills and other government programs to help pay
for your phone. More at michigan.gov/mpsc/gethelp.

DRUG BUSTS
Two drug busts within a week in St. Clair County have lead to multiple arrests.
Christopher Bell, Christopher Sanchez-Brown, and Jesse Sawdon were arrested in
connection to the investigation. The St. Clair County Drug Task Force said-- between
two investigations-- they discovered a loaded gun, meth, fentanyl, drug paraphernalia
and cash. One investigation happened in late October at a home in Port Huron. The
other was at a motel of undisclosed location in St. Clair County in early November.

OFFICER DIES
Shelby Township Police announcing Saturday night the death of one of their officers.
51-year-old Sergeant Daniel Kammerzell passed away suddenly while he was on-duty,
according to officials. Kammerzell was a 17-year veteran of the police department. The
statement also says there was no suspicious or criminal circumstances around his
death. Kammerzell's family and the department are asking for privacy to mourn his
passing.

CAMPAIGNING ONE LAST DAY
Governor Gretchen Whitmer and Republican challenger Tudor Dixon continue to
canvass Michigan... making one final effort to reach voters with the election just over 24
hours away.
Whitmer's bus tour is making three stops today... starting in Metro Detroit with a visit to
Southfield. From there, the incumbent governor will travel north to Saginaw before
finishing the day with a rally in East Lansing.
Dixon is making five stops across the state today... hosting rallies in Adrian, Coldwater,
Springfield, Portage, and Grand Rapids.

POWER OUTAGES
With high winds over the weekend, there were thousands of power outages statewide.
Consumers Energy had 140-thousand power outages when high winds knocked down
trees and power lines with winds of 65 miles per hour. They have whittled that down to
more than 45-thousand power outages this morning, most concentrated in northeast
Michigan in Alcona, Iosco, Arenac, Ogemaw and Gladwin Counties.
DTE Energy is working to restore power to about six thousand customers.

GAS PRICES
Gas prices across Michigan have made a staggering jump over the last week.
The average price for a gallon of regular gas in the state now sits at 4.23 -- up 27 cents
from a week ago.
The most expensive places to buy gas in the state are Saginaw, Benton Harbor, and
Grand Rapids. The cheapest are Traverse City, Ann Arbor, and Metro Detroit.

DIRT BIKE FATAL-IONIA COUNTY
Michigan State Police are investigating a dirt bike crash over the weekend. A 52-yearold man from Howard City was killed in Danby Township in Ionia County Saturday
night. He was riding dirt bikes with another man and they crashed. Both were taken to
the hospital. State Police say alcohol is believed to be a factor.

EMINEM INDUCTED INTO ROCK AND ROLL HALL OF FAME
He's not a Rock and Roll Star...but was inducted into the Rock and Roll Hall of Fame
over the weekend. Detroit rapper Eminem was in California at the Microsoft Theater in
downtown Los Angeles Saturday for the induction. He was able to perform for the
attending crowd.. with Aerosmith's Steven Tyler and Ed Sheeran. Em's long-time
mentor Dr. Dre personally inducted the Detroit native -- with an 8-MINUTE speech
about the rapper. Others inducted on Saturday include Dolly Parton, Duran Duran and
Lionel Richie.

WARREN HIGH SCHOOL THREAT
Warren Mott High School is closed today because of a reported threat that was
received from OK2SAY late last night. In a Facebook post, the district says OK2SAY
reports that a Snap Chat user was planning to bring a gun to school today. There will
be no transportation for Warren Mott students who attend other schools in the district.
Schools Superintendent Robert Livernois asks that parents talk with their children
about using social media responsibly because they have shown many times before that
the consequences are severe.

POWERBALL JACKPOT
Lottery players across Michigan continue buying Powerball tickets at a feverish pace
ahead of tonight's record drawing.
The grand prize currently stands at 1.9 BILLION dollars... the largest jackpot in history.
As of last night, players across the state have purchased more than 1.2 MILLION
tickets for tonight's drawing.
Powerball tickets may be purchased until 9:45 tonight... the drawing takes place just
before 11 o'clock.

ALLEGAN COUNTY MURDER
The Allegan County Sheriff's Office is investigating a murder and attempted murder .
They say a woman called them Friday afternoon saying that she had been shot in the
head by her ex-husband. Deputies found her alert, but she had been shot several
times. She said she was shot at a nearby residence and was able to drive away and
call 911. When they went to the home, deputies found a 21-year-old man dead of
apparent gunshot wounds. The suspect surrendered and was arrested.

U-P CANNABIS BUSINESS
A cannabis business in the U-P's Munising is the first micro business in the U-P. That
means that all of the cannabis products sold are grown and packaged in the store.
Munising Cannabis Company general manager Jody Irving tells W-L-U-C that they are
pround to be able to grow and make all of their own gummies. she says everything is
sent out for testing and is chemical free.

RSV RISE
Hospitals and cities are trying to get the word out about the rise of RSV cases in
Michigan. Dr. Kevin Dazy from the Detroit Medical Center says while adults are
capable of protecting themselves from viruses, babies don't really have that option.
Due the rise in RSV cases, Corewell Health ..formerly Beaumont Health, will not allow
children 5-and-younger to visit patients in the system's eight hospitals. Exceptions will
be made only for extraordinary circumstances, such as severe illness of a parent or
sibling, or an end-of-life situation.





WebReadyTM Powered by WireReady®NSI