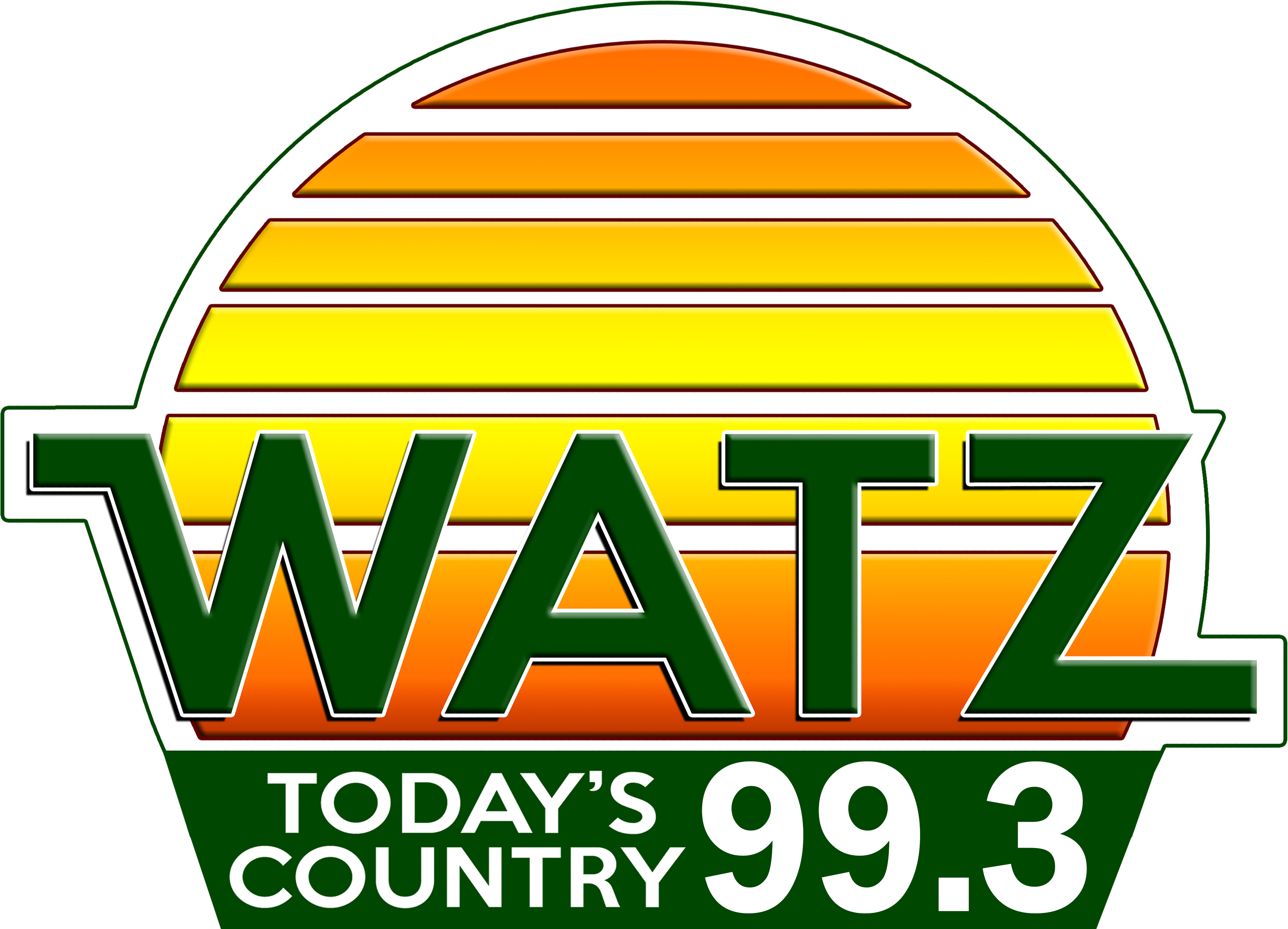 Wednesday News Summary 11-23-22
Wed, 23 Nov 2022 11:17:39 EST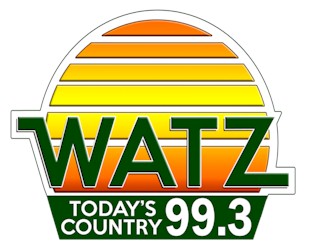 (Stories Courtesy of Michigan News Radio)


FBI THREAT
Federal authorities have charged a Michigan man with making threats against a
California congressman and the head of the FBI. Neil Walter of the Flint area was
arrested and charged in federal court. Walter is accused of leaving a phone message
earlier this month for Representative John Garamendi -- saying he was going to die.
The FBI says Walter then posted comments on Facebook next to a video of FBI
Director Christopher Wray -- threatening to kill him. Walter's parents say their son has a
history of mental illness. Walter will remain in custody at least until a court hearing on
December 1st.

BOLDEN APPOINTED
Governor Gretchen Whitmer has chosen state Representative Kyra Harris Bolden to fill
a seat on the Michigan Supreme Court, making her the first Black woman to serve on
the state's high court. Bolden will succeed Justice Bridget Mary McCormack, who
revealed her plans in September to leave the court to become CEO of a New Yorkbased firm. Whitmer described the 34-year-old Bolden as "passionate about the law."
Bolden will be the youngest member of the Michigan Supreme Court and could hold a
seat for more than three decades as justices can seek reelection until they reach the
age of 70.

NESSEL ON SUPREME COURT APPOINTMENT
Michigan Attorney General Dana Nessel issued a statement on the appointment of
Representative Kyra Bolden to the Michigan Supreme Court: She says quote-The
composition of our courts should reflect the population its rulings impact." She says she
commends the Governor for selecting Kyra Bolden to serve on our states highest court.
She says she knows Representative Bolden to be a sincere, caring and thoughtful
person who will always take into consideration the substantial impact of each and every
one of her opinions.

DEEP FRYERS
The state fire marshal is urging Michigan residents to be mindful of fire safety while
cooking this Thanksgiving. He says portable propane fueled turkey fryers a popular
and faster cooking method for your Thanksgiving turkey pose a considerable fire risk if
not used correctly. Improperly deep-frying turkeys accounts for many preventable
house and garage fires reported each year. You should never use a portable deep fryer
in a garage, on or under a deck, breezeway, porch or inside any structure... and always
use a flat surface away from flammable materials. The fire marshal also encourages
you to push the button to check and make sure you have working smoke alarms in your
home.

MICHIGAN RETAILERS REPORT
The Michigan Retailers Association reports that October 2022 sales decreased over
September 2022. The October Retail Index survey came in at 48.9, a steep dip from
Septembers 61.5. Forty-five percent of Michigan retailers reported a sales increase
over September. Thirty-nine percent noted a decrease, and 16% reported no change.
The 100-point Index provides a snapshot of the states overall retail industry. Index
values above 50 generally indicate positive activity, the higher the number, the stronger
the activity.

FTC LETTER
Michigan Attorney General Dana Nessel joined a bipartisan group of 33 attorneys
general in calling on the Federal Trade Commission to consider the consumer harms
caused by the prevalence of commercial surveillance and data security practices when
creating new rules to prevent misconduct and promote transparency and accountability
around online data collection. In the comment letter, the attorneys general urge the
FTC to acknowledge the heightened sensitivity around consumers medical , biometric ,
and location data, along with the dangers that arise from data brokers and the
surveillance of consumers.

TC COMEDY FEST
Traverse City Comedy Fest has announced their full lineup, and tickets are now
available. Headliners for the festival will be Maria Bamford, Tom Papa, Dean Edwards,
Jackie Kashian and ISMO. In addition, plenty of Michigan comedians will be
performing. The Traverse City Comedy Fest takes place February 2-4.

SEX TRAFFICKER
A 38-year-old man from Comstock Park has been arrested for trafficking a 16-year-old
from Grand Rapids, according to the Kent County Sheriff Office's Human Trafficking
Task Force. The sheriff's office said investigators first received information on the case
in October that the female teenager was in the Upper Peninsula and possibly with the
man. Information was broadcast to northern Michigan authorities and a staff member
for the Mackinac Bridge Authority saw the male driving and a person hiding under a
blanket in the back seat. The Mackinac Bridge Authority contacted law enforcement
and the vehicle was stopped after crossing the bridge. The man is expected to be
arraigned this week.

DETROIT HOSTS FINAL FOUR
College basketball's biggest event is headed back to Detroit. Officials with the NCAA
confirm that the Final Four will return to Detroit - and will be hosted at Ford Field in
2027. This will be the second time that the Motor City has served as the host city for
the Final Four - the last time was back in 2009 - when North Carolina defeated
Michigan State to win the NCAA Tournament title. In addition, Detroit will host the
NCAA Tournament's Midwest Regional - starting on March 29th, 2024 at Little Caesars'
Arena - which comes just one month before the city will be the host city for the NFL
Draft.

FREE PET ADOPTION
Officials at the Detroit Animal Shelter say they are now over capacity. In an effort to
provide some relief, the shelter is waiving fees for the adoption of dogs and cats. The
deal runs all week, through the Thanksgiving holiday. The shelter will be open from
12pm to 2pm on Thanksgiving and Black Friday. Pictures of the available pets are on
the shelter's Facebook page.

BIDEN IN MICHIGAN
President Joe Biden is expected back in Michigan next week - with a stop at a chip
plant in the middle of the state. The Detroit News reports that Mr Biden will tour SK
Siltron. The company has announced plans for a new plant near Bay City that would
support the production of EVs and employ about 150 people. The President is
promoting the government's 52 billion in subsidies for the semiconductor industry.

OXFORD SUPT RESIGNS
The Oxford Community Schools superintendent has resigned.
The board voted Tuesday night to accept Ken Weaver's resignation. A letter of
resignation from Weaver -- who's currently on medical leave -- was read at the board
meeting and said, in part..quote- "Over the last month, my health, wellness, and my
own recovery from the events of November 30th has been greatly impacted by the
stress and responsibility of my position. With the deterioration of my health, I have
come to understand that my own recovery path must now lead me away from Oxford
Community Schools."
Weaver's last day is February 21. The Assistant Superintendent was named as an
interim replacement. Last night's meeting was just less than a year from the mass
shooting at Oxford High that killed 4 students and wounded 7 others.

CRUMBLEYS CASE
An Oakland County judge won't allow expert testimony in the trial of James and
Jennifer Crumbley, parents of Oxford school shooter, Ethan Crumbley.
Citing a lack of relevance, and other factors, the judge won't admit testimony from two
experts who maintain mass shootings are preventable if warning signs are addressed.
The Crumbleys are accused of committing gross negligence in allowing their son
access to a handgun, allegedly not keeping that gun locked up, and not properly
addressing signs Ethan was in need of psychological help.
He is scheduled for a pre-sentencing hearing in February, when arguments will be
made for and against a sentence of life in prison without parole.

GRAND BLANC FIRE
Investigators are trying to find the cause of a fire that left several people homeless in
Grand Blanc Township, south of Flint.
An apartment building in the Fairways of Woodfield complex, off I-75 near Dixie
Highway, started burning around 2:30 Tuesday afternoon. At one point, flames were
shooting through the roof. Extra crews were called in to help put the fire out.
No injuries were reported. The fire chief says 16 units were damaged.

OSU HOCKEY PLAYER OUT
Ohio State has suspended a hockey player accused of using a racial slur against a
Michigan State player during a game earlier this month.
The university says Kamil Sadlocha is returning home and will not practice or compete
at this time.
Jagger Joshua -- a senior Spartan forward who is Black -- says that a Buckeye player...
who he did not name... called him a racial slur multiple times -- and within earshot of an
official -- who gave the player a game misconduct penalty. The incident happened on
November 11th in East Lansing.
The Big Ten says it investigated the incident -- but decided not to issue discipline
because of a lack of evidence.

GRAND RAPIDS TURKEY TROT
The Grand Rapids Turkey Trot is set to step off Thursday morning outside Van Andel
Arena. About 38-hundred people will take part in the race in its 30th year. The Turkey
Trot is sponsored by Blue Care Network and proceeds are used to offset costs for
student athletes taking part in Grand Rapids Public Schools sports programs.

BATTLE CREEK SCHOOL EMPLOYEE
In Battle Creek, a Harper Creek Community Schools teacher has been placed on leave
after a social media post alleged misconduct by the teacher. The name of the
employee has not been released. Schools superintendent Rob Ridgeway wrote in a
statement that Harper Creek remains committed to its responsibilities to safeguard,
nurture and develop our students. We also respect the due process rights of our
employees.

COVID MI
There have been more than 89-hundred cases of COVID-19 in Michigan in the past
week and 275 Covid related deaths. State health officials continue to be concerned
about the rising numbers of R.S.V. among young children and older adults , along with
the start of flu season.

STABBING ARREST-MT. PLEASANT
A 44-year-old Mount Pleasant man has been arrested and charged with attempted
murder after allegedly stabbing his brother during an argument. Vandale Greene has
also been charged with carrying a dangerous weapon with unlawful intent and carrying
a concealed weapon in the incident at Jamestown Apartments on November 19th.
State police say his brother was taken to the hospital with serious injuries.

COAST GUARD CUTTER MACKINAW CHRISTMAS TREES
The U.S. Coast Guard Cutter Mackinaw is loaded with some 12-hundred Christmas
trees to deliver holiday cheer to families in need. The Cutter will leave Cheboygan on
November 26th and arrive in Chicago on December 1st for a ceremony at Navy Pier.
This is the 23rd year that the Cutter Mackinaw has carried on the tradition of the
schooner Rouse Simmons, which sank in Lake Michigan in 1912 with a cargo full of
Christmas trees.

CHEBOYGAN DEPUTIES HAND OUT TURKEYS
Cheboygan County deputies are once again handing out turkeys for the holiday
season, thanks to the generosity of an anonymous donor. Sheriff Dale Clarmont says
officers have handed out 36 Thanksgiving turkeys over the last couple of weeks and
they plan to hand out more leading up to Christmas. The sheriff believes it's a great
way to interact with the public.

BILLS GIVE TO LIONS FOUNDATION
The Lions' Thanksgiving opponent is thanking the team for its generosity.
The Buffalo Bills -- who Detroit hosted for a home game last Sunday -- are donating 20
THOUSAND dollars to the Lions foundation. They also sent Tim Horton's breakfast to
staff members.
The Bills were forced to play their most recent game at Ford Field... due to the nearly
seven feet of snow the Buffalo area got over the weekend.
On Instagram -- the Bills wrote that the Lions were the best host for an unexpected
home game. Pleasantries will be put aside tomorrow -- though -- as the two teams face
off on Thanksgiving.





WebReadyTM Powered by WireReady®NSI