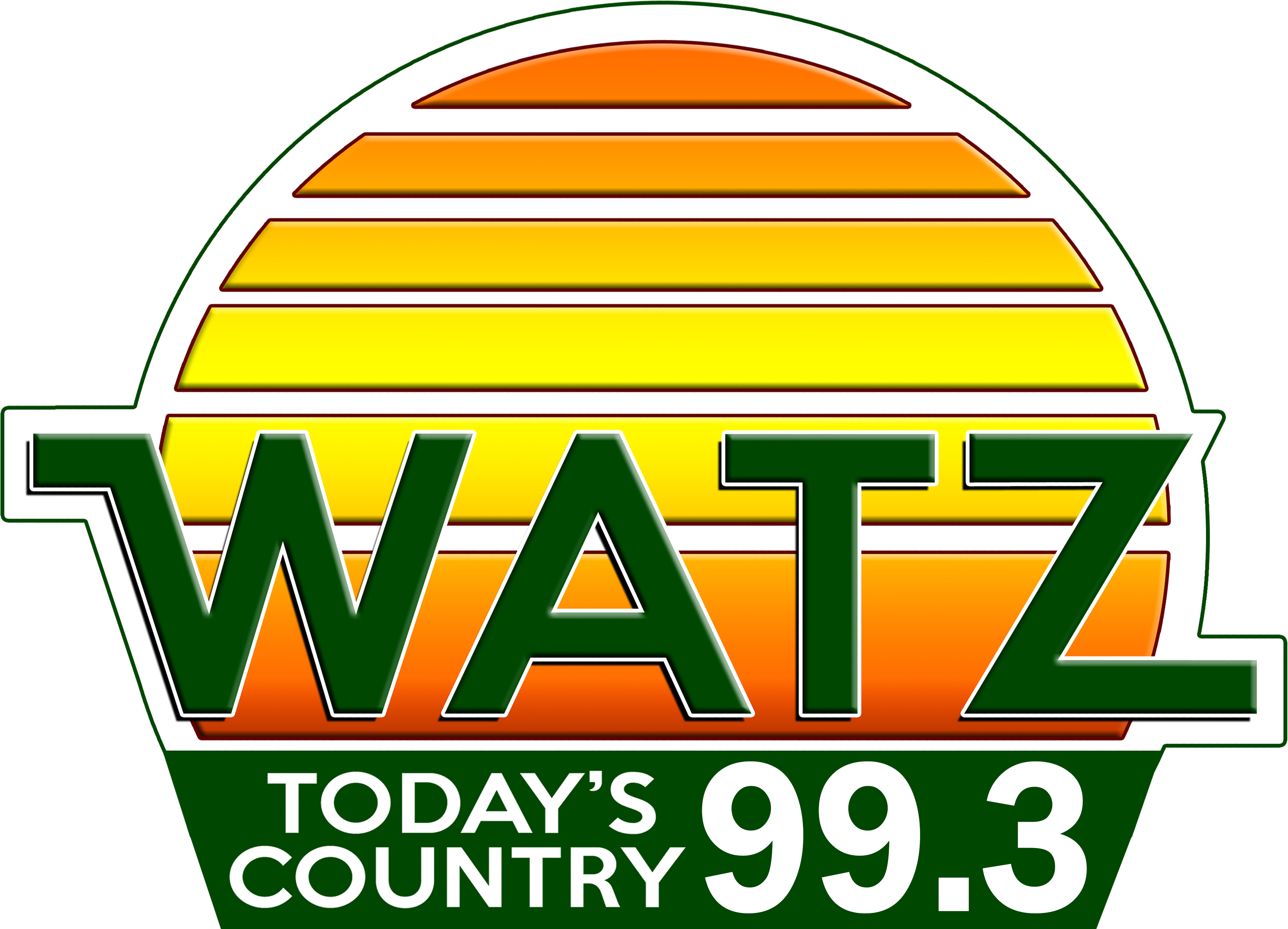 Wednesday State News Summary
Wed, 24 Mar 2021 06:16:56 EDT


Itís that time of year and the Soo Locks will be opening for the 2021 Great Lakes
shipping season. The Poe Lock will be opening to freighters at 12 p.m today. According
to the U.S. Army Corps of Engineers Detroit District, the shipping industry requested an
early season opening to ensure the safety of the vessels. The locks have been closed
since January 15 to undergo critical repairs and maintenance during the 10 week-long
winter shutdown. While the Poe Lock will be opening today, the MacArthur Lock will
remain closed until mid-April.


The president of the Michigan State Medical Society has urged the Michigan House to
reject a House Bill which would threaten patient safety by expanding the scope of
practice for nurse anesthetists. The bill would allow Certified Registered Nurse
Anesthetists to administer anesthesia without physician supervision. Physicians
typically have at least 12 years of education and medical training while CRNAs have
less than half of that. A recent poll from EPIC-MRA found 90% of patients surveyed
preferred a physician be involved with their anesthesia care. The team approach to the
administration of anesthesia is currently used throughout Michigan hospitals and
ambulatory surgery centers and has been effective in maintaining the safety of
anesthesia services in the state.


Michigan Attorney General Dana Nessel has announced a multistate settlement with
Boston Scientific Corporation to resolve allegations of deceptive marketing of its
surgical mesh products for women. The settlement requires Boston to pay $188.6
million to 47 states and the District of Columbia to resolve allegations that it deceptively
marketed transvaginal surgical mesh devices to patients. Michiganís share of the
settlement is $4,425,830. Boston Scientific Corporation failed to adequately disclose
the risks associated with its product.


The Michigan Strategic Fund has approved new talent initiatives, a business expansion
and community revitalization projects along with other actions that will continue to
strengthen Michiganís economy and position the state for future prosperity. Included
are community revitalization projects in Kalamazoo, Grand Rapids and Middleville that
are helping to create vibrant downtown districts and revitalizing underutilized public
spaces. Also, the 400 Rose Phase 2 project will construct a new four-story mixed-use
building near the primary downtown retail corridor of Kalamazoo. When completed, the
project will include 101 apartments, a small commercial space, and underground
parking.


The owner of Marlena's Bistro restaurant, who was arrested Friday for allegedly failing
to comply with local health orders, has been released from jail. 55-year-old Marlena
Pavlos-Hackney was released from the Ingham county jail on Tuesday afternoon. She
had been taken into custody by several Michigan State Police troopers early Friday
morning near her home. Attorney General Dana Nessel said in a press release sent out
after her arrest that a customer had tested positive for COVID-19 within two days of
eating at the restaurant. Marlenaís attorney says all fines imposed by the court have
been paid.


The Cheboygan vaccination clinic is adding spots today for essential workers in the
tourism and hospitality industries. If you live in Alpena, Cheboygan, Montmorency or
Presque Isle Counties, there are 50 spots available from 10:30 to 11:30 a.m. today,
and 100 open spots from 1 to 3 p.m. at the Cheboygan Knights of Columbus. Itís first
come first serve. No appointment needed. Bring a valid ID and insurance card.


Where will gas prices be at by Memorial Day? Gas prices across the United States
have been increasing every day for the past 47 days. And the average is expected to
hit $3 a gallon by Memorial Day. Right now, the average is $2.89. Oil experts say the
rapid rise has nothing to do with Washington but instead, itís about increases in
demand as people start driving again. Analysts say oil producers wonít let gas prices
get too high out of fear the rising prices will drive people to electric cars.


Even though a number of Michigan Republicans have attempted to block Governor
Whitmerís appointments, the Michigan Senate has voted to confirm Elizabeth Hertel as
the new Health Director. Republicans hold the majority in the Senate, yet the deciding
vote was cast by Senate Majority Leader Mike Shirkey. He said he doesnít necessarily
agree with Hertelís past decisions, but believes that her background and expertise
make her qualified for the job.


An Upper Peninsula tribal community is being forced to increase restrictions after an
increase in COVID-19 cases. On Monday, the Bay Mills Indian Community moved back
to level 3 restrictions which will be in place for the Bay Mills reservation, including lands
on Sugar Island, until further notice. Brimley Area Schools and the Bay Mills Boys &
Girls Club have closed for the week to reduce the chance of spread.


Do you feel like youíve gained weight during the pandemic? A new study finds many
people have packed on some extra pounds. The research found that some people
gained an average of nearly 2 pounds per month when stay-in-place orders were in
effect. It shows on average participants gained 0.6 pounds every 10 days, which equals
about 1.8 pounds per month.


The Kalamazoo Department of Public Safety is urging residents to avoid walking on
sediment deposits from the Morrow Dam found on the Kalamazoo River. Officials say
the sediment deposits in the Kalamazoo River are incredibly dangerous and should be
avoided at all costs. In some places, the deposits can be 10 feet deep and are like
quick-sand. Dredging is still underway in Comstock Township, and more dredging may
be needed.


The Internal Revenue Service says a second batch of Economic Impact Payments is
going out to taxpayers who qualify this week. Watch the mail carefully because many of
them are coming by paper check or prepaid debit card. For taxpayers receiving direct
deposit, the IRS says this batch of payments began processing Friday and will have an
official pay date of Wednesday, March 24, with some people seeing payments in their
bank accounts earlier, potentially as provisional or pending deposits. You can check
the Get My Payment tool at IRS.gov on to see if your payment has been scheduled.


The total number of confirmed COVID-19 cases in Michigan is now 633,191 with total
deaths at 15,919. The Michigan Department of Health and Human Services reported
3,579 new cases and 16 new deaths on Tuesday.


A traffic stop in Benzie County turned into a third intoxicated driving arrest for a
Frankfort man. Jasper Peter Sweeney was stopped by MSP for a seatbelt violation but
showed signs of intoxication. He was charged with felony operating while intoxicated
for a third offense.


Don't be alarmed if you hear a loud siren sound today. With Governor Whitmer
proclaiming this week as Michiganís Severe Weather Awareness Week, the Michigan
State Police, Emergency Management and Homeland Security Division is encouraging
residents to participate in a voluntary statewide tornado drill at 1 p.m. today by using
the opportunity to discuss their emergency plans. During the statewide tornado drill
residents will observe or hear alerts on NOAA Weather Radios, TV and radio stations.


It's an effort to get more people with college degrees. Michigan State University and
Lansing Community College are announcing a partnership today aimed at increasing
student success and access to higher education. MSU offers more than 200 programs
of study. And LCC is one of the largest community colleges in the state, offering more
than 200 associate degree and certificate programs.


Wayne State University announcing plans to return to near normal for the fall semester.
The Detroit school says classes will largely return to face-to-face instruction. Campus
events will also start running again, but may be modified based on state restrictions. All
students and staff will be expected to follow on-campus health procedures and
guidelines. Most major universities across the state have similar plans.


A man clocked going 120 miles per hour on I-75 in Hamtramck was captured by police
after crashing into a garbage truck and an SUV.
A State Police trooper parked on the shoulder of the freeway near Holbrook saw the
speeding car crash, but the driver ran away before she got to the scene. Witnesses
gave police a description of the man and he was caught by Hamtramck Police officers.
The suspect had a gun and a 50-round magazine inside the car which had been stolen
from Georgia.
Detroit police say the same suspect has sped away from them on several recent
occasions. Charges are pending.


It's a call to close the loophole on a federal gun control act that allows criminals,
abusers, and some others from buying ghost guns.
Attorney General Dana Nessel joined several others in asking U.S. Attorney General
Merrick Garland to act now. Ghost guns typically start as 80 percent receivers that are
sold in kits without background checks. They're not required to use serial numbers,
making them untraceable once they're assembled. In a statement, Nessel says this
loophole allows buyers to sidestep common sense gun laws. She says the weapons
should be regulated the same as other guns.


A western Michigan man, who had been missing for several hours yesterday, has been
found safe. 87-year-old Glen McDonald, of Hastings, went missing early yesterday
afternoon and there were concerns because he needed medication. Barry County
Central Dispatch says McDonald has been found and he is safe.


The University of Michigan women's basketball team is in the Sweet 16 of the NCAA
tournament. The wolverines beat Tennesee 70-55 for their first regional semifinals
appearance. The men's team is also in the Sweet 16 and will take on Florida State on
Sunday.




WebReadyTM Powered by WireReadyģNSI