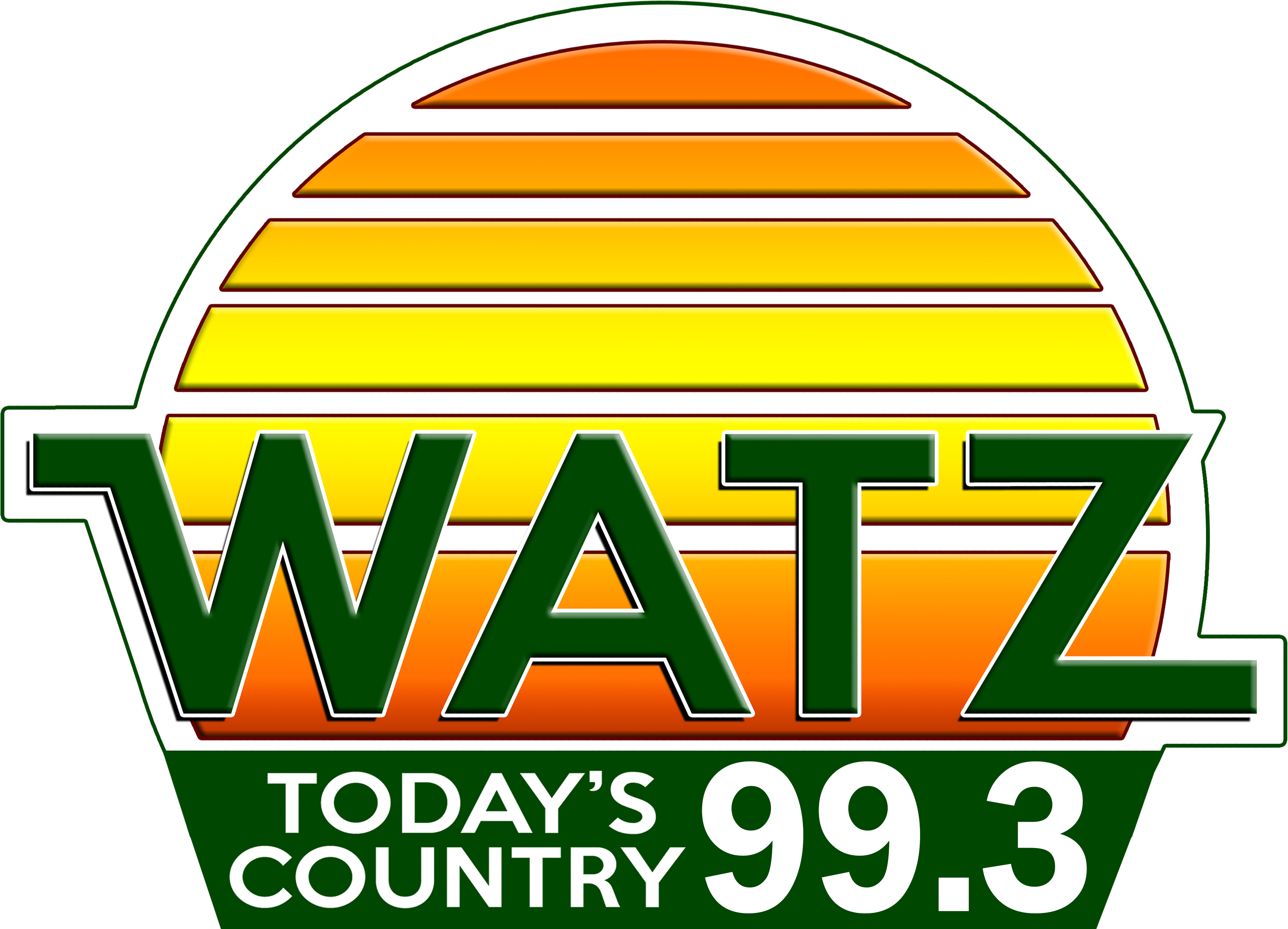 Thursday State News Summary
Thu, 25 Mar 2021 06:38:11 EDT


Almost a dozen lawsuits filed against Eastern Michigan University by women who
accuse the school of ignoring claims of sexual assault. The lawsuit names the
university itself, along with the school's police department and two E-M-U fraternities.
It's alleged the assaults happened at the hands of four men between 2015 and 2020.
The lawsuit also says the school failed to follow federal laws barring discrimination
based on sex. The university has hired an outside law firm to investigate. In a letter,
Eastern Michigan University President James Smith condemned the attacks.


Mayor Andy Schor has announced that the City of Lansing plans to move forward to
create healthier, safer, more cost-effective municipal building infrastructure as part of
an ongoing sustainability improvement plan. The City will partner with Johnson Controls
to make improvements on City buildings that will ultimately lead to more than $20
million in savings for the City over the next 20 years and will create nearly 200 local
jobs over three years. The partnership with JCI was introduced to City Council for their
consideration during the meeting on Monday.


Muskegon River anglers should be on the lookout for Michigan Department of Natural
Resources personnel collecting walleye eggs below Croton Dam this spring.
Electrofishing boats will be on the water this week, and work should conclude by April
16. People who want to avoid the walleye collection activities should fish downstream.
The DNR asks the public to use caution when fishing near the electrofishing boats.
Anyone wading nearby when boats approach will be asked to exit the water to ensure
everyone's safety.


Michigan funeral directors will testify before the Michigan Senate Health Policy and
Human Services Committee today, highlighting the grief management challenges in
light of COVID-19 gathering restrictions on bereaved families mourning the loss of
loved ones. COVID-19 has made it difficult for families to grieve and memorialize their
loved ones. Current state gathering restrictions and the inability to properly grieve
loved ones are raising concerns for families across the state. The meeting takes place
in Lansing today at 1:00pm.


Legislation to require new election laws has been introduced by state Republicans. As
a follow up to false claims that the November election was stolen, the GOP bills would
require voters to submit a photo ID, prohibit the unsolicited mass mailing of absentee
ballot applications and restrict the hours in which people could drop their ballot in
curbside boxes. Democrats say it's an attempt to suppress voting and some of the
measures seem destined to be vetoed by Governor Whitmer while some may receive
bipartisan support.


Senate Minority Leader Jim Ananich issued the following statement after Senate
Republicans introduced legislation to suppress access to the ballot: "No one should be
fooled: this is nothing more than an extension of lies and deceit about the last election.
We cannot and should not make policy based on The Big Lie. Our elections are fair and
safe and that has been the case under Republican administrations and Democratic
administrations. The fact that Republicans didn't win as many races as they wanted
does not justify their attempt to silence voters.


Opening Day for the Traverse City Pit Spitters is still two months away and the team is
hoping fans will help in finding the next best food item to serve at the ballpark. Ideas for
the third annual "Fan Food Vote presented by GFS" will be taken until Friday online.
The Pit Spitters are asking for the items to have no more than five ingredients and they
encourage deep-fried or grilled items with photos attached. The winner of the contest
will receive a free small suite to a game in 2021 and a ceremonial first pitch.


The City Commission of Grand Rapids has taken action to allow the City Commission
and other boards, commissions and committees to continue to meet electronically
through June 30. The approved resolution declares a local state of emergency for the
limited purpose of giving the City the authority to continue to hold virtual public
meetings. In December of last year, the State amended the Michigan Open Meetings
Act to give local governments the flexibility to choose a remote public meeting format
through March 30. After that date, the amendment allows for continuation of remote
public meetings under a local state of emergency if holding in-person meetings would
jeopardize the personal health or safety of members of the public or the public body.


The State Health Department is updating its guidelines after elevated levels of PFAS
were found In Lake Superior rainbow smelt. The state of Michigan was notified by the
Wisconsin Department of Natural Resources of alarming levels of PFAS, which can
have harmful effects on people, including reduced fertility, thyroid disease and liver
damage. The state is now recommending people limit Lake Superior smelt
consumption to one serving per month. A serving is considered to be an 8-ounce
portion size for adults and 2 or 4 ounces for kids.


A former Blackman-Leoni Township Public Safety officer who was previously bound
over to circuit court on misconduct and perjury charges following a 2019 incident in
Jackson County has pleaded guilty. David Lubahn, 52, pled guilty to a two-year
offense of lying to a peace officer. Lubahn was charged in September 2020 with one
count of perjury of a record or document, a 15-year felony, and one count of
misconduct in office, a felony punishable by up to five years in prison and a $10,000
fine. He was bound over in February on both counts. Lubahn was an on-duty Blackman
Township-Leoni Township police officer when he conducted an illegal search and
seizure.


Governor Gretchen Whitmer signed Senate Bill 0816 which updates Michigan's
Industrial Hemp Growers Act to ensure the state's hemp program is in alignment with
the U.S. Department of Agriculture's final hemp rule, which went into effect on March
22. Key revisions and updates to the state's Industrial Hemp Growers Act include the
hemp harvest window has increased from 15 to 30 days, the grower registration cycle
has been changed from December 1 – November 30 to February 1 – January 31. This
means grower registrations already issued for the 2021 growing season will be valid
until January 31, 2022. Also, growers can now remediate non-compliant hemp instead
of disposing of it.


Staff and students at Central Michigan University are hard at work getting the
COVID-19 vaccine into the state's most rural communities. Central Michigan
University's Mobile Health Central is equipped to provide various screenings, sports
physicals and more. On Tuesday, it aided in administering 130 doses of the Johnson &
Johnson COVID-19 vaccine. Pre-registered patients are screened, given their shot and
instructed to wait 15 minutes for observation with university clinicians and health
profession students.


The total number of confirmed COVID-19 cases in the state of Michigan is now 637,645
with total deaths at 15,935. The Michigan Department of Health and Human Services
reported 4,454 new cases and 16 new deaths on Wednesday.


As COVID-19 caseloads in Michigan continued to grow at one of the fastest rates in the
nation, some experts said they believe the state could have acted slower in rolling back
COVID-19 restrictions. Since the time Michigan lightened restrictions, caseloads have
more than tripled to an average of nearly 3,000 per day. According to data from the
Michigan Department of Health and Human Services, as of March 23, Michigan had the
second highest number of confirmed cases, behind only Florida, of the highly-
contagious variant first found in the UK. So far 908 cases have been found in Michigan.


While the boys and girls basketball district games are played this week, there are
dozens of teams who won't be competing due to the coronavirus pandemic. The
Michigan High School Athletic Association says right around 100 teams won't be
playing among the 1,400 teams that usually compete. Governor Whitmer was under
intense criticism from some parents and school staffers for the length of time she
banned teams from gathering during the height of the pandemic -- with some holding
rallies and threatening lawsuits. Since sports resumed last month, numerous schools
have had to switch back to remote learning as coronavirus infections soared.


Macomb County Prosecutor Pete Lucido is responding to an allegation of sexual
harassment by a female judge. Ingham County Circuit Court Judge Lisa McCormick
has alleged that Lucido inappropriately held her in a tight "bear hug" in early 2019,
making her feel uncomfortable. Lucido denies the claim, calling the allegation
"completely false," "baseless" and "politically motivated." This is not the first such
complaint against Lucido, who in 2020 was the subject of an internal investigation that
found he engaged in inappropriate workplace behavior with three women while serving
in the Michigan Legislature.


More than 30-thousand people have received registration forms to participate in the
multi-million dollar Flint water lawsuit settlement.
The city's special master reported over 33-thousand-300 registration forms were turned
in at the start of the week. Flint, the state of Michigan, a hospital, and an engineering
firm agreed to settle a lawsuit on behalf of residents who were exposed to lead contaminated water or died from Legionnaires' disease. The 641-million dollar
settlement covers people who claim injury, property damage, or business loss.


A misdemeanor charge of assault has been filed against a high school basketball
official, William Ripple, for pushing Muskegon basketball coach Keith Guy during a
game last Friday. Guy tells WOOD TV that the 69-year-old ref grabbed both of his
wrists and then shoved him in the chest. The Michigan High School Athletic
Association has suspended Ripple for the rest of the season while it investigates.


Governor Gretchen Whitmer has again vetoed a Republican-backed bill that would
have required legislative approval to extend Covid-19 restrictions. The measure would
have ended the state health department orders after 28 days unless they were
lengthened by the Legislature. State Representative Andrew Fink says the Governor is
sending a message with her veto that she doesn't think the legislature is able to be a
part of governing during a pandemic.


Police are asking for help locating a dog that ran off following a crash along I-696 in
Farmington Hills. It happened around 1:45 yesterday afternoon on westbound I-696
and Halsted. A black truck rolled over several times, sending a man and a woman from
South Lyon to the hospital. After the crash, a 9-month-old German Shepherd named Bo
ran from the truck. Police and firefighters searched the area but found no signs of the
pup. He's about 70 pounds and wasn't wearing a collar. If you see Bo, call Farmington
Hills police.


Detroit Tigers fans can start buying tickets to April games starting at ten o'clock this
morning. We will find out later this morning if any tickets for opening day are still
available. About 82-hundred fans will be allowed at the games, but that could increase
if the state eases restrictions on stadium crowds. Opening day for the Tigers is next
Thursday against Cleveland.


A four-year-old west Michigan boy , who was missing, has been found dead in a ditch.
Michigan State Police had been looking for the four year old with autism since Tuesday
afternoon. The boy was reportedly found unresponsive in a water-filled drainage ditch
near the home.


The health department of Northwest Michigan says two cases of the B-one seventeen
variant strain of COVID-19 have been identified in Otsego County . Research shows
this variant is more easily spread than other variants of the virus. Otsego County
continues to see several outbreaks. The health department says there were 19 new
cases reported yesterday in the Gaylord area.


A word of caution to drivers: Fatal wrong-way crashes are on the rise. An analysis by
Triple A says just over 2-thousand people died from wrong-way crashes between 2015
and 2018 -- about 500 deaths a year. That's up 34 percent from 375 deaths annually
from 2010 to 2014.
Researchers say alcohol-impairment, older age, and driving without a passenger
increase risks of wrong-way crashes.


Attorney General Dana Nessel's office is partnering with the Center for Cybersecurity
and Data Science at Ferris State University.
Through their new "Memorandum of Understanding", the center will be able to offer
volunteer consulting services to the attorney general's office to help fight crime. The
center is comprised of experts in the field of cybersecurity and its Information and
Security Intelligence program is the only accredited cybersecurity program in Michigan.


For the second year in a row, a popular northern Michigan summer music festival has
been canceled. Organizers of Blissfest they made the difficult decision to cancel this
year's event that was scheduled for July in northern Emmet County. The main factors
were the crowd size and the inability to downsize and still be able to fund the event.
They plan to hold the festival in 2022.




WebReadyTM Powered by WireReady®NSI