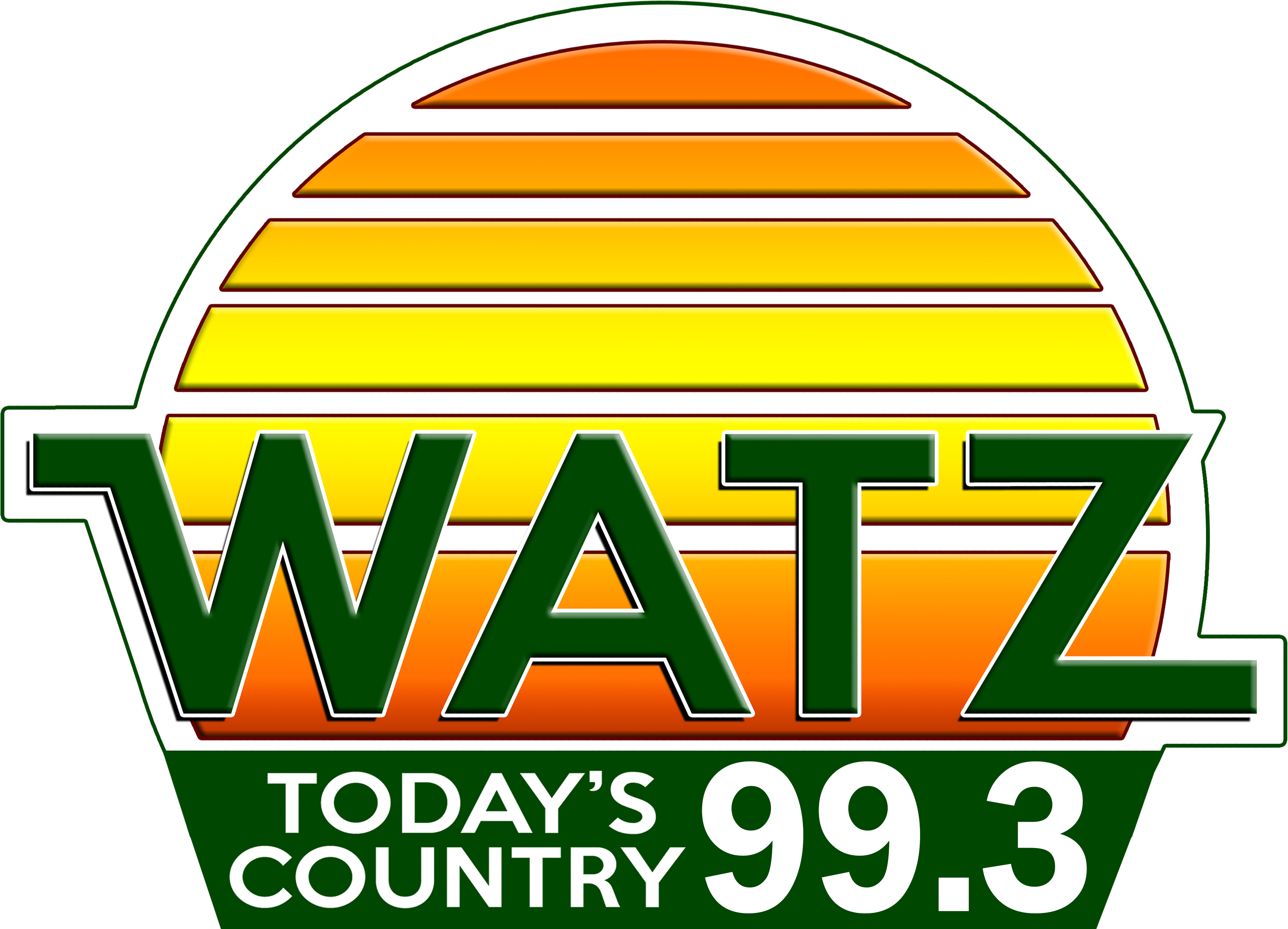 Monday State News Summary
Mon, 29 Mar 2021 06:26:33 EDT


An apology from the Chairman of the Michigan Republican Party who called three top
state leaders witches and talked about assasinating two GOP Congressmen. In a
statement, Ron Weiser says he fell short of treating each other with respect and
apologized to those he offended for what he called a flippant analogy about three
women who are elected officials and for the off-hand comments about two other
leaders. In the statement, Weiser goes on to say he has never advocated for violence
and never will. He says he will always fight for the people and policies he believes in,
and pledges to be part of a respectful political dialogue going forward.


The number of cases of the coronavirus in Michigan have tripled in the last three
weeks. The state Health Department department reported 22 new deaths and more
than 46-hundred confirmed cases of the virus Saturday. There were about 25-
thousand new cases last week. Michigan's Chief Medical Executive Dr. Joneigh
Khaldun tweeted Sunday that she worked in the emergency room Saturday night and
there's more COVID, a stark contrast to a month ago. Khaldun also writes younger
people ca get sick and be hospitalized or spread to more vulnerable. She advised
people to get the vaccine ASAP and ended the tweet saying she's very concerned.


A scary flight home for the University of Michigan women's basketball team. After
losing to Baylor in the Sweet Sixteen Saturday afternoon, the lady Wolverines plane
had to make an emergency landing in Evansville, Indiana after there was a loss of
pressure in the cabin as the team flew threw a storm. One assistant coach tweeted
that she just went through the worst flying experience and the oxygen masks dropped
and they were told to put use them. The team arrived back in Michigan around six
o'clock Sunday morning. No injuries reported.


Wolverines fans celebrating as the Michigan men's basketball team advances to the
'Elite 8'. The team taking the win, 76-to-58, against Florida State, Sunday night. Top seeded Michigan moves to a regional final for the first time since 2018. The Wolverines
will play UCLA on Tuesday night. Winner goes to the Final Four.


Operators of Michigan lighthouses are getting thousands of dollars in grants. The three
historic lighthouses -- in Port Huron, Leland Township, and Newberry will share over
126-thousand dollars from the Michigan State Historic Preservation Office. The money
for the program comes from the sale of specialty "Save Our Lights" license plates
available at all Secretary of State branch offices. To date, nearly $2.7 million dollars in
matching funds have been given out to help rehabilitate and preserve lighthouses in the
state.


Spring Break has send hordes of people to the beaches in Florida and Mexico and
that's only expected to get busier this week. David Fishman at Cadillac Travel says
airlines have reduced flights, making travel much more expensive. When you do find
deals - if you go out of the country, make sure to set aside money for a COVID test.
You'll need that to get back into the U.S. Fishman says airlines like United are starting
to add back flights that were cut during the pandemic and that should help to bring
down the prices.


Bi-partisan legislation tackling health care reform has advanced from the State House
this past week to the State Senate. House Speaker Jason Wentworth says the
legislation focuses on the consumer, instead of the insurance carriers, providers or
other stakeholders. The legislation would make it easier to understand medication
prices, cap insulin costs and rein in drug companies influence on doctors.


Congressman Dan Kildee will tour the Genesee County Health Department COVID-19
vaccination clinic at the Bishop International Airport today. Kildee will be joined at the
clinic by health officials from the Genesee County Health Department for the tour at
9:30 this morning. The American Rescue Plan, supported by Congressman Kildee and
signed into law by President Joe Biden, provides over $20 billion to establish a national
COVID-19 vaccination program to improve and expand vaccine distribution, including
$7.5 billion for the Centers for Disease Control and Prevention to prepare and distribute
COVID-19 vaccines.


The West Michigan Vaccine Clinic at DeVos Place is expanding parking as officials
expect a busy day today. Clinic officials say they plan to administer 12-thousand shots.
The clinic, which is appointment only, has the capacity to give 20-thousand doses but
currently has a limited supply. People 65 and older or need mobility assistance can
park at DeVos Place's north parking entrance from the west on Michigan Street. Those
needing assistance can also enter the south parking entrance from the east on Lyon
Street. Drivers can bring people to the drop-off zone in front of DeVos Place on Monroe
Avenue then wait at the cellphone lot at Gerald R. Ford Museum.


Two people are dead following a fiery crash near South Haven. It happened on Friday
around 6pm in Covert Township on I-196 about three miles south of M-140. When
police arrived, they said the found a vehicle pinned under the front end of a tractor
trailer that was carrying several pickup trucks. Both vehicles involved were on fire. Two
people in the passenger vehicle, a 72-year-old man and a 70-year-old woman from Bay
County, were pronounced dead at the scene. The crash remains under investigation.


An elementary school in Lowell will be closed today after a a break-in and act of
vandalism. Officials at Bushnell Elementary began the clean up over the weekend, and
work continues today. It's the second straight weekend where a break-in occurred at a
Lowell Area Schools building. Last Saturday, vandals broke into Cherry Creek
Elementary School, less than one mile away from Bushnell Elementary. Police say the
Cherry Creek incident is connected to the one at Bushnell Elementary. The vandal
suspects have been identified and the cases are being reviewed by the Kent County
Prosecutor's Office for potential charges.


Four people have been arrested on charges related to drug trafficking in Dickinson
County in the Upper Peninsula. The three men and one woman were arrested following
a several months long drug trafficking investigation by the Kingsford, Iron Mountain,
Norway and Dickinson Drug Enforcement Team. The suspects are 20-year-old Desean
Kelly, of Detroit; 26-year-old Farrin Felton, of Hamtramck; 24-year-old Dakota Juul, of
Iron Mountain; and 23-year-old Alexis Lindeman, of Iron Mountain. They're charged
with trafficking heroin, all four are scheduled for a preliminary exam on April 13th.


The Burma Center near Battle Creek hosted a vigil to promote racial healing on
Sunday. The event was in response to the recent mass shootings at spas in Georgia,
which killed eight people, six of whom were Asian American women. Organizers say
the focus of the event was to bring awareness to the recent rise in Asian hate and
discrimination.
They say there is fear within different communities due to racially-driven issues and
injustices, and people aren't taking accountability for these incidents. The BC Collective
promotes its mission to promote racial healing in West Michigan on the group's
Facebook page.


The Sanilac County Sheriff's Office says a 50-year-old Snover man died Sunday
morning after his car crashed into a ditch.
Deputies responded to an overturned car shortly before 9am on Shabonna Road near
Merriman Road in Wheatland Township, about five miles west of Deckerville. An
investigation has determined that the man was headed west on Shabbona Road when
his vehicle left the roadway and went into a ditch on the north side of the road. The
vehicle rolled over and landed upside down in the ditch, which was filled with water.
The man, whose name has not been released, was pronounced dead at the scene.


A man is in jail after he allegedly stabbed another man during an fight Sunday night in Wyoming. Police say it happened around 9:45 p.m. on Barberry Drive off Byron Center Avenue. Officials say the two men were arguing, and the fight turned physical. One of the men then stabbed the other. The victim was taken to the hospital with non-lifethreatening injuries. The incident remains under investigation.


It's a little relief at the pump for drivers in Michigan. Drivers are now paying an average
of $2.71 per gallon -- down 4 cents compared to a week ago. Triple A says that price
should hold steady throughout the week as growing stock levels help to put downward
pressure on pump prices. The most expensive gas is in Marquette, Metro Detroit and
Jackson. The least expensive gas is in Benton Harbor, Lansing and Traverse City.


Berrien County officials say a person drowned in Lake Michigan on Sunday. St. Joseph
police responded to the south pier at Silver Beach for a water rescue around 5:30 p.m.
Authorities day two men from St. Joseph were on the pier when a large wave swept
one of them into the lake. Rescue efforts were not successful and officials are
attempting to recover the body. Additional details about the victim have not yet been
released.


The Walker Police Department is investigating after pedestrian was killed after being hit
by a car in Walker Saturday night. It happened around 10:40 p.m. on Wilson Avenue
SW near Johnson Park. Officials say a pedestrian was crossing Wilson Avenue and
was hit by a car. The victim was pronounced dead on scene. Police say they believe
alcohol was not a factor in the crash.




WebReadyTM Powered by WireReady®NSI