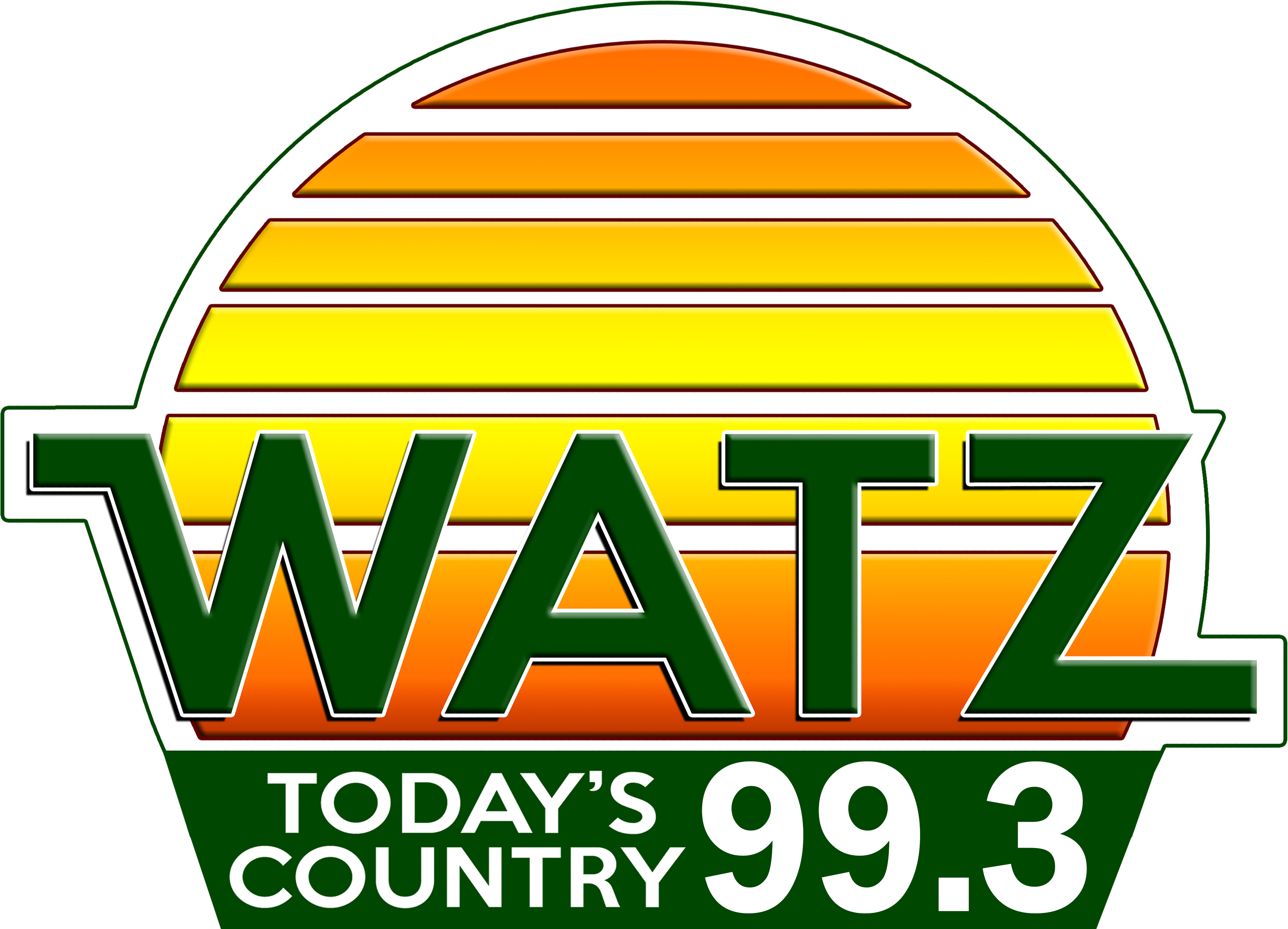 Tuesday State News Summary
Tue, 06 Apr 2021 07:11:04 EDT


Governor Gretchen Whitmer is rolling up her sleeve today. The governor is set to get
her first Covid vaccination this morning at Ford Field. She'll be joined by a group of
student ambassadors who are encouraging other teenagers to get vaccinated.
The shots were made available to anyone age 16 and older yesterday. Teens age 16
and 17 must receive the Pfizer vaccine. The Moderna and Johnson & Johnson
vaccines are only recommended for those 18 years and older.


Governor Gretchen Whitmer is pleading with Michiganders to get tested for COVID-19
after they return from Spring Break. Students and families traveling across the state,
out of the state or out of the country risk being exposed to the virus. The governor says,
"This in turn could fuel outbreaks within their households and the communities where
they live or visit. The state is offering 37 pop-up sites located throughout Michigan as
part of the special testing program.


Wayne State University is putting in-person learning on hold. Starting Wednesday, all
face-to-face learning is suspended for 10 days. All athletic practices and participation
will also be canceled. Access to student housing will be restricted, and the Student
Center will be closed except for the vaccine clinic. It's all in an efforts to suppress the
rising cases of Covid. The school will reassess the situation in two weeks to determine
the next course of action.


At least 76 COVID-19 outbreaks have been associated with educational institutions in
past week. Your local health department and school are investigating the outbreaks
and will contact you directly if were possibly exposed to coronavirus on the school
grounds. Some school districts reporting the largest outbreaks include Bay County with
Bay City Central High School reporting 22 new cases. Sparta High School and
Frankfort High School also top the list while many outbreaks are reported in Traverse
City, Midland and the Holland area.


The total number of confirmed COVID-19 cases in the state of Michigan is now 702,499
with total deaths at 16,239. The Michigan Department of Health and Human Services
reported 10,293 more cases and 21 more deaths on Monday.


Connected Nation Michigan has announced that 13 schools and nonprofits across the
state will receive free mobile hotspots and internet connectivity to serve 4,109 at-risk
students. They are part of the more than 100 organizations and school districts that will
benefit from a $10 million commitment by AT&T first announced last year to provide
free internet subscriptions and wireless hotspots to 35,000 vulnerable students across
the country. The program is primarily focused on impacting and helping at risk students
including students in foster care, those with disabilities, and other at-risk students
disconnected from formal education opportunities. Schools receiving benefits include
Charlevoix Montessori, Godfrey-Lee Public Schools, West Michigan Academy of Arts,
Allegan Public Schools and Holland Public Schools.


Here's a warning for drivers in Traverse City. Utility work starts today and will last all of
April on Peninsula Drive. The Traverse City Engineering Department says drivers
should look for alternate routes to avoid traffic closures and disruptions. The 900 and
800 blocks of Peninsula Drive, between East Front Street and Garfield Avenue, will be
shut down and will not reopen until the end of April. The completion of the project will
rely on weather conditions and those in the area should expect a lot of noise to be
generated.


Governor Gretchen Whitmer has proclaimed April as "Financial Literacy Month" in
Michigan, and the Michigan Department of Insurance and Financial Services is
promoting tools to help Michiganders at every stage of life follow sound personal
financial practices to improve their financial wellness on a day-to-day basis and during
challenging times. DIFS will be hosting free educational events throughout the month,
including an April 14 virtual town hall on health insurance basics, and an April 21 virtual
town hall on Michigan's new auto insurance law. To learn more about health insurance
options, visit Michigan.gov/HealthInsurance.


The Ottawa County Clerk's Office is releasing a report of their audit of the November
2020 General Election. In addition to reporting the outcome of the procedural audit, this
report, Verifying the Vote, also breaks down the post-election audit process. The report
reaffirms the incredible level of accuracy that every individual involved in the elections
process in Ottawa County upheld. In Ottawa County alone, this process involved 23
local clerks, dozens of staff members, and nearly 1,000 election inspectors. Verifying
the Vote shows their commitment to maintaining election integrity, while serving voters
during a pandemic.


House Democrats have introduced a series of bills to restore prevailing wage, as well
as give local municipalities the freedom to protect local workers. The bills would restore
Michigan's prevailing wage law to ensure that construction workers are paid a fair wage
commensurate to their skill level and where they live. A study out of Indiana, which
repealed prevailing wage in 2015, showed that the repeal decreased the average
wages of blue-collar construction workers by 8.5 percent, while having no statistical
impact on the cost of construction projects. They would repeal "the local government
regulatory limitation act," which prohibits local communities from enacting minimum
wage laws, living wage laws, prevailing wage laws, unpaid leave, or any benefit greater
than that provided by state law. Sponsors say the law in its current form has stifled
local communities' ability to attract workers into their region.


Central Michigan University's men's basketball team is looking for a new head coach.
Athletic Director Amy Folan announced the school and Keno Davis are parting ways
after nine years. Under Davis' tenure the Chippewas went 142-143 overall and 62-94 in
the Mid-American Conference with a MAC Championship in 2015. The team also
appeared in the postseason four times. The university will immediately launch a
national search for a new head men's basketball coach.


Michigan Secretary of State Jocelyn Benson won't testify before a state Oversight
Commitee hearing on the 2020 elections. Benson says she's concerned the hearing
could serve as a platform for misinformation on the election. This as Senate
republicans are trying to pass a bill they say will improve election security with stricter
ID requirements and a shorter deadline for returning absentee ballots in drop boxes.


State Police are looking for the driver of a vehicle that hit three children and took off in
southwest Michigan's Sherwood Township Monday afternoon. Michigan State Police
say a silver Chevy Equinox hit three siblings while two were riding bikes just before four
yesterday afternoon. A 14-year-old boy was airlifted to the hospital, while a seven year
old boy and a 14-year-old girl were taken to the hospital. Police say the Equinox
should have extensive damage to the right front and right side.


An ambulance was involved in a two vehicle crash in west Michigan last night. WOOD
TV reports the accident happened in Oakfield Township in Kent County at about ten
last night and four people were hurt. State police say three of those injured were in the
ambulance. The crash is under investigation.


A university in the upper peninsula, Lake Superior State University is now the first in
the country to offer a cannabis scholarship. Steadfast Labs, based in Hazel Park, has
launched a yearly 12-hundred dollar scholarship for students majoring in cannabis
chemistry at Lake Superior State in Sault Ste. Marie. Those applying must be at least
sophomores and have at least a three point grade point average.


16 Michigan businesses have recently been fined for being unsafe when it comes to
COVID-19 precautions. The violations include: not wearing masks and not disclosing
to the health department or other employees when an employee tests positive for
COVID-19. Among those cited: Brann's Steakhouse in Onsted, Napa Auto Parts in
Grand Rapids, and Hudsonville Creamery and Ice Cream in Holland.


A West Michigan man allegedly put anti-freeze in the water bottle of a co-worker
several times. 48-year-old Johnny Castellanos (Cast-ee-ahn-Ose) has been charged
with poisoning someone's food , drink , medicine or water supply. He and the female
co-worker worked at Packaging Personified in Sparta. The victim had called police in
March , according to court records, to say a co-worker had put an unknown substance
in her water bottle. She bought a camera to record her work area when she became
suspicious and caught the suspect on camera putting a green liquid in her water bottle.
She is not believed to have been harmed.


There was a house fire in St. Ignace in the U-P on Monday near the St. Ignace
Schools. The home was heavily damaged, but no one was injured.


Robert Grigsby and Vanessa Phillips are due in court later this week for a probable
cause hearing on sex trafficking charges and other charges for allegedly running a
prostitution ring out of a home in Wayland and motels in the Grand Rapids area.
Unsealed search warrants show that police believe the ring reportedly produced nearly
six thousand prostitution ads. Police say the sex trafficking ring goes back to at least
2016.


The Home Builders Association of the Grand Traverse Area has now canceled its 2021
home expo event. It was originally postponed because of COVID-19. Organizers have
now canceled it. However, they are planning to have the Parade of Homes event in
person this summer in Grand Traverse County.


The Monroe County Sheriff's Office says an Easter card mailed to an inmate was laced
with fentanyl. Authorities made the discovery using a "VeroVision Mail Screener," which
can detect more than 150 illegal and controlled substances. The handmade card was
found on Saturday. Charges are now being sought against the person who mailed the
card.


One of Detroit's own is headed to the Knockouts round on NBC's The Voice.
34-year-old Zania Alake (Zuh-NEE-uh Al-uh-Kay) performed the Destiny's Child version
of the Bee Gees hit, "Emotion," with and against Durell Anthony of Kansas in the Battle
Round Monday night. The judges all gave both performers -- who are on Team John
Legend -- high praise. Legend told Zania she delivered once again on the stage --
choosing her to move on to the Knockouts round, which start in the coming weeks. The
single mother of two first appeared on the competition show during last month's Blind
Audition, singing Anita Baker's "Sweet Love."
Three more Michigan singers will also perform in the Battle Round, continuing next
week.




WebReadyTM Powered by WireReady®NSI