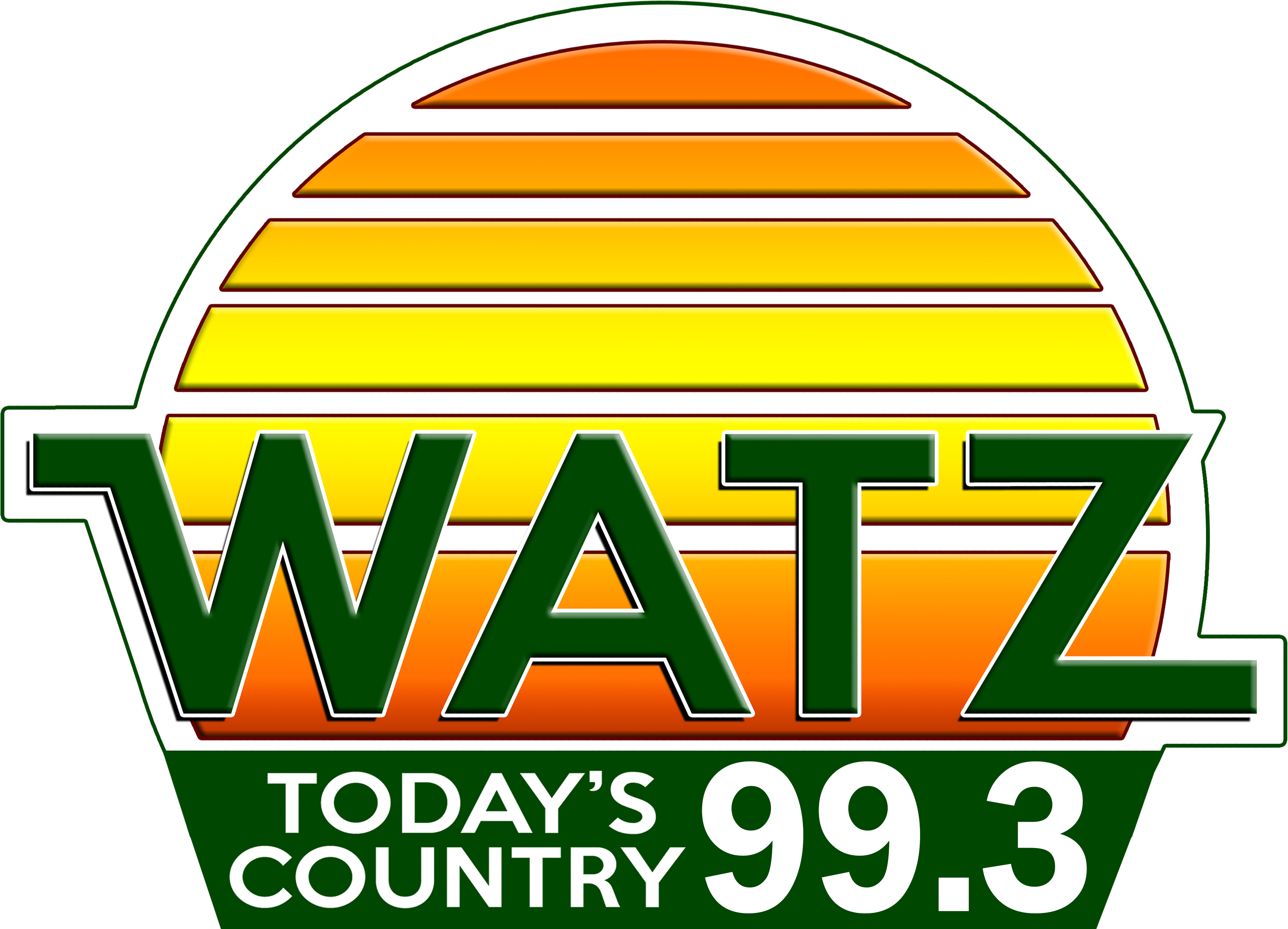 Thursday State News Summary
Thu, 04 Nov 2021 07:32:50 EDT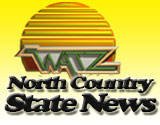 FLAGS AT HALF STAFF
Governor Whitmer has ordered U.S. and Michigan flags to be lowered to half-staff
within the State Capitol Complex today to honor the life and service of former
Congressman Dale Kildee, which coincides with his funeral. Congressman Dale Kildee
was born in Flint, Michigan, in 1929. He served the in the state legislature for over a
decade and in the U.S. House of Representatives for 36 years. Prior to his service,
Dale worked as a teacher in Detroit and Flint. Congressman Kildee passed away on
Wednesday, October 13 at the age of 92 years old.


DEER HUNTING LICENSES
You are reminded to buy your deer license over the counter at a DNR license
retailer or online at Michigan.gov/Deer. Choose from a deer license or a deer combo
license, which allows hunters the opportunity to harvest two bucks. Universal antlerless
licenses are also available for purchase and can be used across deer management
units in the Lower Peninsula and parts of the Upper Peninsula. Licenses purchased
online will ship to you in seven to 10 business days. You cannot hunt without a deer
license in your possession. While youre at it, grab a Pure Michigan Hunt application.
Winners of the Pure Michigan Hunt get licenses to hunt elk, bear, and spring and fall
turkey, first pick at a managed waterfowl hunt area, plus a prize package with gear and
gadgets for every hunting trip


BEAUTY INDUSTRY ASSOCIATION
To ensure Michigans beauty industry has a strong voice at the state Capitol, the
Michigan Association of Beauty Professionals has been formally launched.The forced
shutdowns endured by Michigan salons and barber shops in 2020 highlighted the need
for a formal association to advocate on behalf of beauty professionals across the state.
The group was previously an unofficial organization ran by volunteers trying to connect
industry members with helpful information and training opportunities. Michigan is home
to more than 100,000 licensed cosmetologists or barbers who were without work due to
forced shutdowns in the early months of the pandemic. Salons and barber shops
received clearance to reopen with safety protocols in place in June 2020. At the time,
Michigan was the only state in the country with salons that were fully closed.


MCC RETIREES
Mott Community College will honor 25 retirees at virtual recognition event on November
4. Retiring with more than 589 years of service amongst them, the 2020/21 retirees
represent 12 departments across the College. They come from different disciplines,
different departments, and sometimes different campus locations, but what they all
have in common is a passion for helping students and a commitment to student
success.


RETIRED K-9 PASSES AWAY
The Leelanau County Sheriff's Office is mourning the loss of one of its own. Retired K-9
Nico passed away on Tuesday after a short medical battle. In February 2021, Nico
retired after working with his handler Sergent Greg Hornkohl for eight years. During his
time with the Leelanau County Sheriff's Department, Nico took part in numerous drug
busts and is credited with helping in missing children cases. Nico would have been 11-
years-old this year.


GTC KID VAX SCHEDULING
As health departments across the state prepare to administer the COVID-19 vaccine to
5 to 11 year olds, the Grand Traverse County Health Department will start opening
scheduling Thursday for vaccination appointments for children in that age group.
Appointments will be available starting on Monday, November 8. The pediatric
COVID-19 vaccine is a two-dose series taken three weeks apart. Each dose is one
third of the dosage of the adolescent/adult vaccine.


LATEST COVID STATS
The state health department is reporting more than 97-hundred new Covid-19 cases
over the past two days.
That averages to nearly 5-thousand cases per day. There were also 137 more deaths,
including 75 that were found during a review of vital records. More than 22-hundred
people across the state are currently hospitalized with the virus.


ONLINE MURDER
A 38-year-old Grand Rapids security guard is dead in a killing that police say was
recorded and posted on social media. Police say guard John Cain Jr was asked to
expell a man from the Grand Rapids Inn early yesterday morning for playing loud
grih GORE zik
had his phone set up to record as Cain was shot to death. Officials say Grygorzyk later
killed himself. The killing was posted to Snapchat and Facebook before it was taken
down. A Go Fund Me account has been set up to help Cain's family.


CANNABIS VALUE
A new report looking at cannabis crop data and projections finds that cannabis has
become Michigans third most valuable crop, ahead of traditional crops like hay and
apples. The report by the company Leafly found Michigan generated enough cannabis
to have a value of $736 million. Michigan voters gave the green light for recreational
marijuana in the state back in November 2018. Since then, marijuana growing,
processing and retail facilities have popped up all across Michigan. The report rates
cannabis as the 5th most valuable crop in the entire United States.


STERLING HEIGHTS INVESTMENT
It's a big new investment in Sterling Heights that the Governor says will bring nearly
100 high-paying jobs.
The Governor has announced a $4 million investment in a new facility in Sterling
Heights by a defense contractor. DCS Corporation provides artificial intelligence to the
Pentagon, along with simulation training and modeling. The facility was lured to
Sterling Heights with a $500,000 grant from the Michigan Business Development
Program.


INSURANCE SURVEY
How much has changed for drivers since Michigan's new auto insurance reform went
into effect? A new survey shows - not much. The nation's largest insurance
comparison website called the Zebra says the majority of Michigan drivers didnt make
any significant changes to their insurance coverage over the past year. The idea
behind the law is that drivers save money by taking less health coverage, instead using
their own health insurance in the event of an accident. One in three insured drivers
surveyed did not know how much Personal Injury Protection they currently have and
almost half said they are stilling pay about the same for car insurance.


ENERGY APPRAISAL
There are both ups and downs expected in energy usage for the upcoming winter
season. The Michigan Public Service Commission's Winter Energy Appraisal says that
even though energy prices are on the rise, demand for energy is still expected to
increase. Natural gas consumption is expected to decline by 4% and propane usage is
expected to increase 9.9%. Gasoline prices in the midwest are expected to average
$2.72 a gallon in 2022, up from $2.04 in 2020. Electricity demand is likely to rise 3%.
The Energy Appraisal shows that as the economy recovers, consumption tendencies
will revert to near-normal.


AUTO INSURANCE REFUNDS
Drivers will soon receive a refund from the Michigan Catastrophic Claims Association.
The group voted unanimously on Wednesday to issue refund checks, backing a
proposal from Governor Gretchen Whitmer to send money back to those who are
insured. The governor is applauding the move, saying last week that the checks will
help drive down costs and produce savings for Michiganders. It's not clear how much
drivers will receive per vehicle. The MCCA is expected to announce the timeline and
logistics in the next several weeks.


WOMAN HIT & KILLED NEAR WMU
A 19-year-old woman has died after she was struck by a vehicle not far from the
Western Michigan University campus. Kalamazoo Public Safety officers say it
happened around 8:30 last (Wed) night on Fraternity Village Drive. The woman --
who's identity has not been released -- was struck as she was trying to cross the
street. Anyone with information is being asked to call the Kalamazoo Department of
Public Safety.


JACKSON SCHOOL THREAT
Jackson Police will be at Middle School at Parkside today after online threats of
violence to the school. Jackson Public Schools Superintendent Jeff Beal says they do
not believe that there is a viable threat to students and staff. He says on Facebook that
he wants to thank Jackson Police for their hours of home visits and working with
students and parents to drive home the seriousness of this reckless social media
activity. He says any students involved will receive serious consequences.


MISSING TEEN
Divers from the Capitol police have now joined the search for a missing teen in East
Lansing.
MSU Public Safety Inspector Chris Rozman says the divers are going to the Red Cedar
River to look for 18-year-old Brendan Santo - who disappeared after attending a party
on the MSU campus Friday night. Santo is a freshman at Grand Valley State University
and is from Rochester Hills.


GLEN LAKE SCHOOLS COVID
In northern Michigan's Leelanau County, Glen Lake Schools will be closed the rest of
the week due to an increase in Covid-19 cases and a large number of students being
quarantined. School officials are hoping to resume classes on Monday. Meanwhile,
appointments are opening up across Michigan for children ages five to eleven to get
vaccinated. Health departments, clinics and pharmacies are making plans to distribute
the Pfizer covid shots for kids on Monday.


OTTAWA HILLS HIGH-COVID
A Grand Rapids High School, Ottawa Hills High, is moving to online classes today
because of a spike in COVID-19 cases and staff shortages. Classes will be online
today through next Wednesday.


JEWELL JONES
State Representative Jewell Jones (Jew-ell) will appear in court today and a judge is
expected to hear two-motions tied to his drunk driving arrest in April.
Jones has been held in Livingston County jail following failed attempts by his attorney
to get his bond reinstated so he could be treated for alcohol abuse. Jones admitted
violated the terms of his bond.
Additional attempted escape charges were filed after Jones was caught with a jail key.


TERROR THREAT CHARGES T.C..
A 24-year-old Traverse City man has been arraigned after state police say me made
terrorist threats towards downtown Traverse City on Facebook. Andrew Nickels was
arrested Tuesday. He appeared in 86th District Court yesterday facing felony charges
of false reports and threats of terrorism. His bond was set at 100 thousand dollars.
State Police say Nickels made threats concerning a mass shooting in downtown
Traverse City.


MOBILE FOOD PANTRY MARQUETTE
It's the time of year when many food drives are getting underway with the holidays
coming. A mobile food pantry reportedly gave out about 15-thousand pounds of food in
Marquette yesterday afternoon. The food came from Feeding America and volunteers
handed it out to more than 300 families.


ARMED ROBBERS ARRESTED
A couple of suspects in an armed robbery are probably wishing they had eaten first.
Police say the two men were enjoying a meal at an IHOP in Dearborn Heights when
they were arrested after an officer spotted their vehicle outside the restaurant. The pair
is suspected of robbing a Family Dollar store on Tuesday shortly before stopping at the
IHOP. Police say they're also suspected of robbing several other establishments,
including other dollar stores and Auto Zone stores.



WebReadyTM Powered by WireReady®NSI