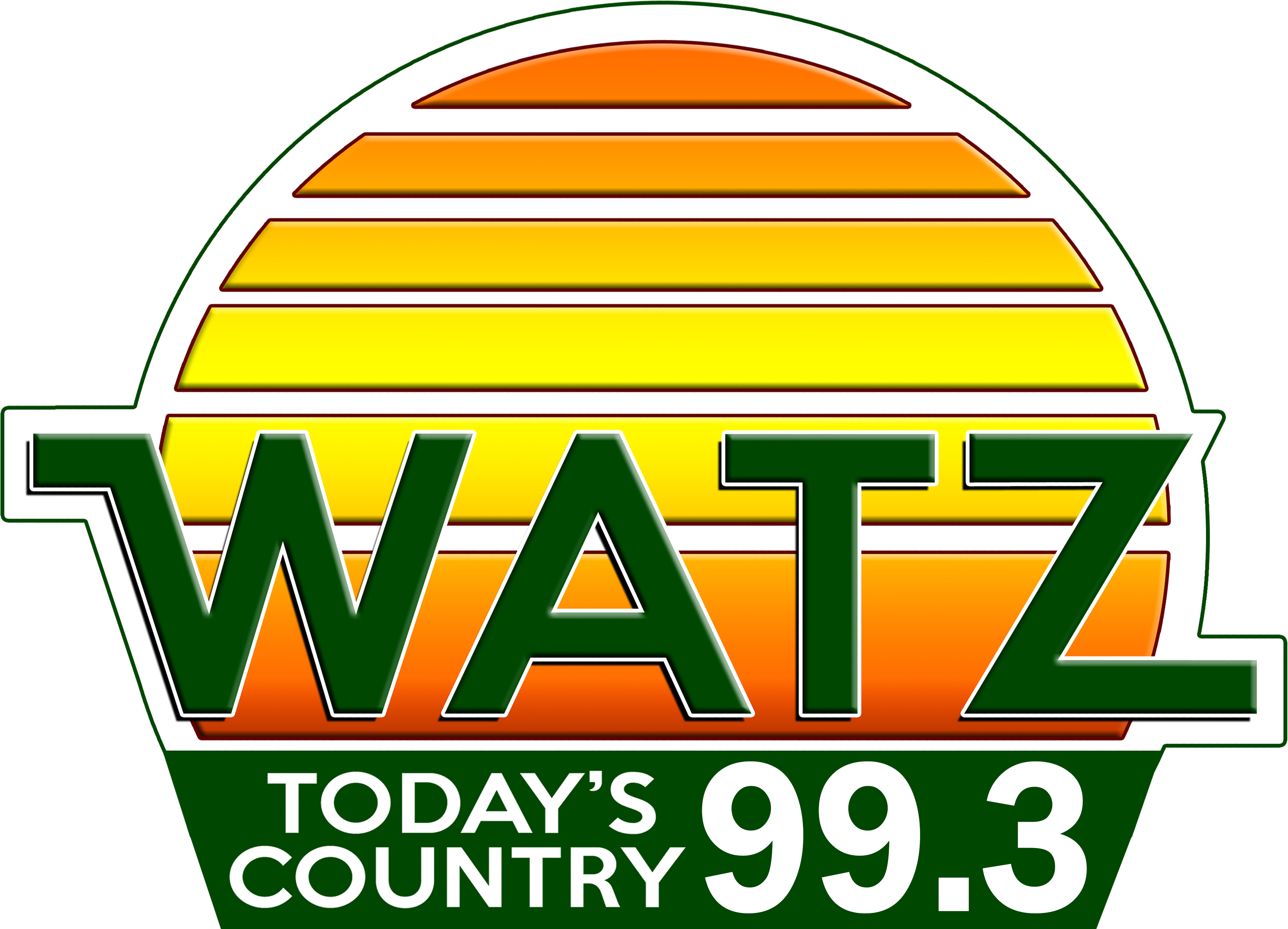 RC Council Schedules First Reading Of Food Truck Ordinance
Mon, 08 Nov 2021 06:02:09 EST


Rogers City Council members have tentatively set their next meeting as the date for a first reading and accepting public comment on a proposed food truck ordinance.

Operators of the units would be required to apply for a license through the Rogers City Police Department, and paying a ten dollar ($10.00) fee. The permit would allow operation in public areas approved by the council or on private property with permission of the property owner.

They would not be allowed within 200 feet of a restaurant or within 10 feet of one another, operate between 8:00 a.m. and 11:00 p.m., with signs and noise being regulated and no more than 15 single-day licenses could be issued per month to an individual operator,

Exemptions are allowed for school or government-sponsored units on school or government property, participation in a city-sponsored / approved event, non profits, or a unit at a private event. While a permit would not be required, they would still have to get permission from the City Police department.

The Nautical Festival Committee would administer permit issuance during the annual festival.

At present, the city has no regulations on food trucks, which means unlimited numbers of them can operate almost anywhere within the City without fees or regulations.

The proposed ordinance that can be seen with this story on our news page at WATZ dot com will likely be on the councils next agenda on the 16th.


====== DRAFT OF PROPOSED ORDINANCE =====


STATE OF MICHIGAN
CITY OF ROGERS CITY
ORDINANCE NO. 2021-_
AN ORDINANCE AMENDING CHAPTER 13 OF THE ROGERS CITY CODE OF ORDINANCES
(PEDDLERS, SOLICITORS, AND TRANSIENT MERCHANTS) BY ADDING ARTICLE 4, TITLED "MOBILE
FOOD VENDING."
THE CITY OF ROGERS CITY ORDAINS:
I. Chapter 13 of the Code of Ordinances of the City of Rogers City, Michigan, is hereby amended
by adding Article 4, which shall read as follows:
Sec. 13-91 - Purpose
It is the purpose of this Article to permit the operation of Mobile Food Vending Units that add
to the vibrancy and desirability of the City of Rogers City, while providing a framework under
which such businesses operate; and to protect the public health, safety and welfare of the
City.
Sec. 13-92 - Definitions
The following words, terms and phrases, when used in this Article, shall have the meanings
ascribed to them in this Section, except were the context clearly indicates a different
meaning:
a) License. A license issued under this Article, as required for operation of a Mobile Food
Vending Unit.
b) Mobile Food Vending. Serving or offering for sale, food and/or beverages from a Mobile
Food Vending Unit which may include the ancillary sales of branded items consistent with
the food, such as a tee shirt that bears the name of the organization engaged in Mobile
Food Vending.
c) Mobile Food Vending Unit. Any motorized or non-motorized vehicle, trailer, stand, cart,
or other device designed to be portable and not permanently attached to the ground from
which food is served or offered for sale.
d) Operate. All activities associated with the conduct of business, not including set up and
take down.
e) Police Department. The Rogers City Police Department.
f) Stationary. Any Mobile Food Vending Unit that is not immobilized or that remains in the
same location for greater than 5 minutes.
g) Vendor. Any person(s) engaged with or employed by a Mobile Food Vending Unit.
Sec. 13-93 - Scope
a) General. The provisions of this Section apply to Mobile Food Vending Units engaged in
the business of cooking, preparing and distributing food or beverage with or without
charge on any property within the City of Rogers City.
b) Exceptions. A license issued under this Article shall not be required for:
1) Any school or government-sponsored Mobile Food Vending Unit operating on school
or government property.
2) Authorized participants in any City-sponsored event (fair, festival, special event, civic
event).
3} Any other event otherwise approved by the City.
4) Not-for-profit groups who operate Mobile Food Vending Units on an infrequent and
irregular basis and on private property.
5) Mobile Food Vending Units operating on private property and that are not open to
the general public; these include but are not limited to; graduation parties, open
houses, family reunions, or other private events.
6) Unless operating upon a public street or within the right of way, food establishments
that operate a permanent business that appears on the City tax roll are also exempt
from this Article. When operating upon a public street or within the right of way
immediately adjacent to their permanent location, permanent businesses are exempt
from the minimum distance requirements in Sec. 13-97(b)(c). A license granted to a
permanent business shall not count toward the 15-license-per-month limit.
c) Exempted entities must notify the City of intent to operate a Mobile Food Vending Unit
and may be denied if operation conflicts with other events. Exempted entities shall not
constitute a license to be counted against the 15-license-per-month limit established in
Sec. 13-94(a).
Sec. 13-94 License required; non-transferrable.
a) General. No vendor shall engage in Mobile Food Vending without a license from the Police
Department authorizing such vending. All licenses shall be prominently displayed on the
Mobile Food Vending Unit. A license issued is not transferable from person to person or
between vehicles. The City shall issue up to 15 licenses per ca lendar month. A vendor may
purchase a day license no sooner than 90 days prior to the intended date of operation,
and no later than 48 hours prior to the intended date of operation.
b) License. A license allows the Vendor to operate in the City for one day.
Sec. 13-95 Application.
Every Vendor desiring to engage in Mobile Food Vending shall submit a written application
for such license to the Police Department. The application for a license shall include the
following documentation:
a) Complete license application.
b) Copy of Health Department license.
c) Copy of valid driver's license, current vehicle registration, and insurance including
automobile liability coverage.
d) Proof of General Comprehensive Liability policy with limits of not less than $1 million
Combined Single Limit coverage issued by an insurer licensed to do business in this State
and which names the City as an additional insured.
e) Signed statement that the licensee shall indemnify and hold harmless the City, its officers
and employees for any claims, damages, or injuries to persons or property which arise out
of any activity by the licensee, its employees, or agents carried on under terms of the
license.
Sec. 13-96 Fees.
An application for a license under this Article shall be accompanied by a fee in an amount
established by resolution of the City Council of the City of Rogers City. Fees are nonrefundable
once a license has been issued by the Police Department. No fee shall be charged
to a business which is on the City's tax rolls whose normal business includes the sale of food
and/or beverages. No one shall hire or subcontract such vendors in an attempt to evade the
provisions of this Article. Special events sponsored by the City are exempt from licensing fees
associated with Mobile Food Vending Units if all other requirements are met.
Sec. 13-97 Permitted locations.
a) Permitted Locations. Appropriate locations for Mobile Food Vending Units shall be limited
to public areas authorized by resolution of City Council or on private property with a
written agreement signed by the property owner. The use of other public areas is
prohibited without written permission from the City.
b) Proximity to Existing Food Service Establishments. Any Mobile Food Vending Unit may not
operate within two hundred (200) feet from the door of an eating establishment that is
active ly open for business unless the restaurant owner has signed a waiver for that
purpose.
c) Proximity to other Mobile Food Vending Units. Any Mobile Food Vending Unit operating
with in the City must be at least 10 feet from another Mobile Food Vending Unit, measured
by the walkab le distance between the two units. Food establishments who operate a
permanent business t hat appears on the City tax roll are exempted from this distance
requirement.
Sec. 13-98 Requirements.
Any vendor engaging in Mobile Food Vending within the City of Rogers City must:
a) Provide appropriate waste receptacles at the site of the unit and remove all litter, debris
and other waste attributable to the vendor on a daily basis.
b) Not operate during a City-authorized street fair, public festival, farmers' market or other
public event without authorization from the Police Department.
c) Immobilize the Mobile Food Vending Unit while operating in the City.
d) Not use flashing, blinking or strobe lights; all exterior lights over sixty (60) watts shall
contain opaque, hood shields to direct the illumination downward.
e) Not use loud music, amplification devices, or any other audible methods to gain attention.
Any safety hazard or excessive noise associated with the operation of a Mobile Food
Vending Unit, including generators, will be addressed by the Police Department and may
result in license revocation.
f) Comply with all applicable City Ordinances unless stated otherwise herein.
g) Comply with all applicable federal, state, county, and health department regulations.
h) Operate only between the hours of 8:00 a.m. and 11:00 p.m.
i) Not park a Mobile Food Vending Unit on the street overnight or leave a Mobile Food
Vending Unit unattended and unsecured at any time. Any Mobile Food Vending Unit
found to be unattended shall be considered a public safety hazard and may be ticketed
and impounded.
j) Not represent the granting of a license under this Article as an endorsement by the City.
k) Not utilize any electricity or power without the written authorization of the power
customer; no power cable or similar device shall be extended at or across any City street,
sidewalk, or pathway.
I) Not dispose of waste generated by a Mobile Food Vending Unit into storm drains or
sanitary sewer.
m) Not be located so as to block or impede pedestrian or vehicular movement at any public
sidewalk, roadway, driveway, approach, designated fire lane, or other means of
ingress/egress not mentioned herein.
n) Display any licenses granted to the vendor by state, county, and City authorities.
Sec. 13-99 Signage.
The operator of a Mobile Food Vending Unit may have one portable sign not more than six
square feet, with no dimension greater than three feet and no height (with legs) greater than
four feet, located within five feet of the unit; under no circumstances shall such a sign be
placed upon a street or sidewalk in a manner that impedes pedestrian and/or vehicle safety.
Sec. 13-100 Enforcement.
Any license holder operating a Mobile Food Vending Unit in violation of any provision of this
Article or any rules and regulations promulgated by the City shall be subject to a civil
infraction pursuant to Sec. 1-8 of the Rogers City Code of Ordinances. Each act of violation
and every day upon which a violation shall occur shall constitute a separate offense.
Sec. 13-101 lmpoundment.
Any equipment associated with food vending that is not in compliance with this Article and/or
left on public property may be impounded at the owner's expense.
Sec. 13-102 Revocation.
a) The Police Department shall revoke the license of a Mobile Food Vending Unit for any of
the following reasons:
1) Fraud, misrepresentation, or a false statement on an application or in the course of
operating the Mobile Food Vending Unit.
2) Creation of a public nuisance constituting a danger to public health, safety, and
welfare.
b) Once a license has been issued it may be revoked, suspended or not renewed by the Police
Department for failure to comply with the provisions of this Article and/or any other
applicable rules or regulations promulgated by the City. Immediately upon such
revocation the license shall become null and void and the Police Department shall provide
written notice to the license holder by certified mail to the address provided on the
application. No person whose Mobile Food Vending Unit license has been revoked shall
be eligible to receive another license within the City for one (1) year from the date of
license revocation.
Sec. 13-103 Right of appeal.
Vendors seeking to operate outside the above requirements, or who wish to appeal a decision
of the Police Department associated with the denial or revocation of a license, may petition
the City Council. The City Council is not obligated to approve a request and will, at its
discretion, permit or deny a request for any reason. Applicant must still follow all application
procedures and documentation requirements. To appear on the agenda for consideration of
an appeal, a written request for appeal must be made to the Police Department not later than
seven (7) business days before the City Council meeting for which redress is sought.
Sec. 13-104 Validity and severability.
The provisions of this Article are severable and the invalidity of any phrase, clause or part of
this Article shall not affect the validity or effectiveness of the remainder of the Article.
Secs. 13-105 through 13-114 Reserved
II. A summary of this Ordinance shall be published within 15 days after its adoption.
III. This Ordinance shall become effective upon publication of a summary of its provisions.




WebReadyTM Powered by WireReady®NSI