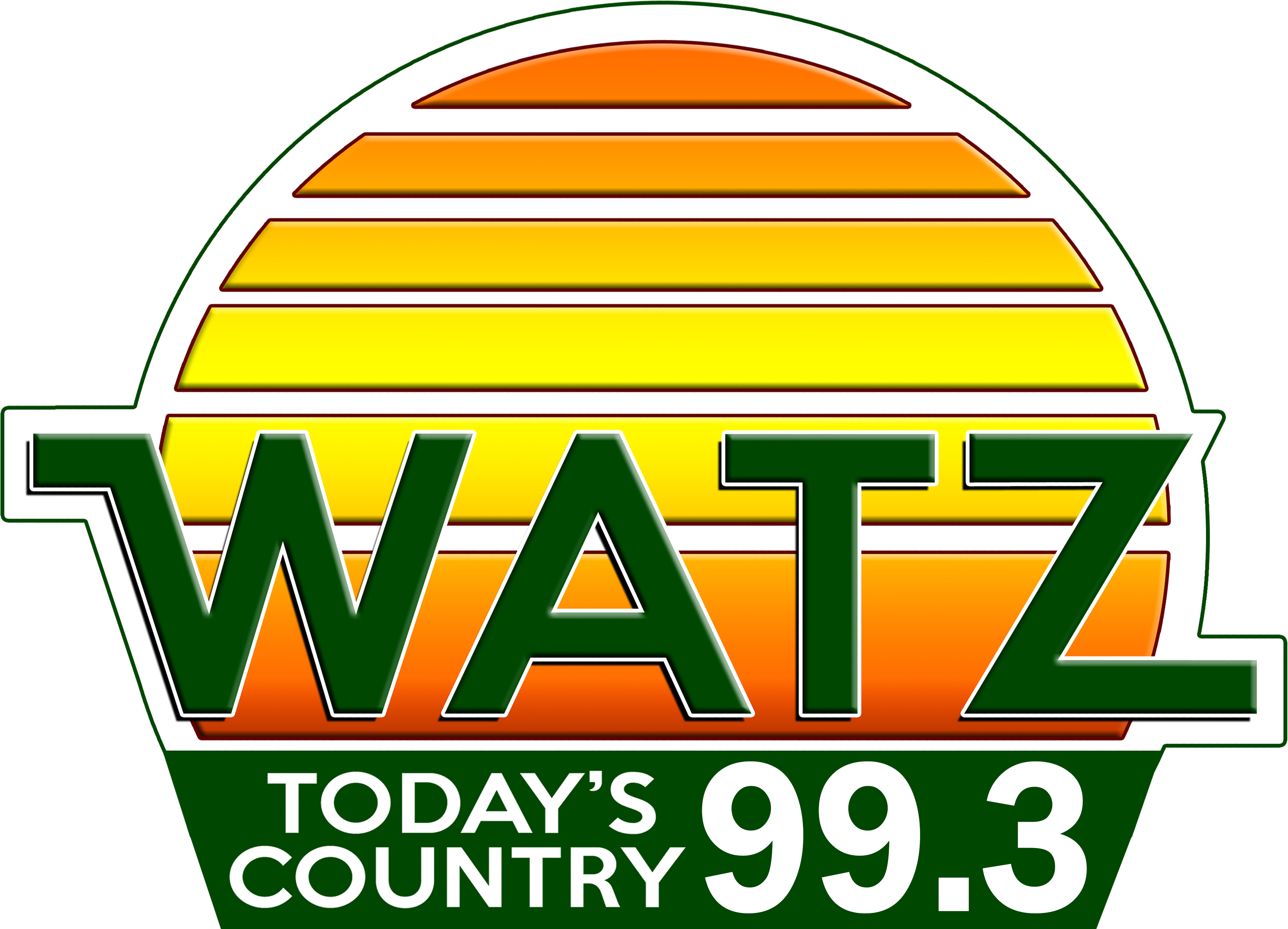 Wednesday State News Summary
Wed, 03 Nov 2021 06:49:42 EDT


VIOLENCE PREVENTION
Governor Gretchen Whitmer has proposed a $30 million investment to reduce violence
in communities across Michigan. The proposal would establish a range of community
violence prevention initiatives from best practices used nationwide. The proposal is part
of the larger $75 million MI Safe Communities framework the governor laid out in July,
which would utilize federal funding from the American Rescue Plan to reduce crime and
keep families safe by tackling the court backlog, expanding law enforcement resources,
and making investments in jobs programs. The $30 million investment will go to
communities with the highest increases in violent crime.


SPARROW HOSPITAL PICKET
Unionized caregivers at Sparrow Hospital will hold an informational picket today with
supportive community members. The contract for 53 different classifications of
healthcare workers employed at the hospital including nurses, pharmacists, and
laboratory scientists expired on Saturday, October 30. Members of the Professional
Employee Council of Sparrow Hospital Michigan Nurses Association say that they are
seeking a fair contract that will allow the hospital to recruit and retain caregivers. They
are advocating for raises to keep up with the rising cost of living expenses, affordable
healthcare, and contractually guaranteed access to Personal Protective Equipment.
They are also fighting to make sure that the hospital is safely staffed. Caregivers say
that they are willing to call for a strike authorization vote if Sparrow executives do not
start taking their concerns seriously.


DEMOCRATIC ELECTION BILLS
House Democrats, along with state and municipal election administrators, will unveil a
package of bills to protect Michiganders right to vote. Bills in the package prevent
arbitrary barriers from standing between voters and their rights. They will help ensure
that the voices of Michiganders will be heard in every election. It will take place today at
9:15 am at the Ingham County Courthouse.


PRESCRIBED FIRE PROGRAM
The Huron-Manistee National Forests will host an open house meeting to discuss the
causes of the Brittle Prescribed Fire Escape and proposed changes to the Forests
prescribed fire program. The open house will happen November 12 from 5:30 p.m. to
7:30 p.m. at the East Tawas Community Center and will feature tables with specific
information on the cause of the escape, findings of the draft Facilitated Learning
Analysis, and changes to the Huron-Manistee National Forests prescribed fire program.


HATE CRIME
The F-B-I is raising awareness in Michigan and other states about hate crimes and
encouraging residents to report them and other civil rights violations. They have
created the email MichiganCivilRights@FBI.gov for the public to directly report
suspected crimes to agents. More than 7-THOUSAND bias-motivated incidents were
reported last year...377 of those reported in Michigan from more than 620-LAW
enforcement agencies in the state. Officials say if you believe you are a victim or
witness to hate crime...report it.


POT JOBS
Just in time for Veteran's Day... Marijuana dispensary Greenhouse of Walled Lake is
honoring local vets through donations - and jobs. The company is hiring 12 veterans to
join its home delivery service, which launches November 9th. Drivers with a valid
Michigan license and good record are needed now. Applicants can send their resume
to info-at-green-house-mi-dot-com. No prior knowledge of the cannabis industry is
necessary. Greenhouse is also selling chocolate bars and donating the proceeds to the
Vets Returning Home charity as well as five local veterans in need.


INDIAN NICKNAMES
Two more Michigan school districts are dropping Indian nicknames and images.
Saranac in Ionia County and Hartford in Van Buren County are the latest to make the
change. The Hartford Superintendent said the district, known as the Indians, was
greatly influenced by members of the Pokagon Band of Potawatomi. The Indian mascot
will no longer be used by the end of the school year. The Saranac school board last
week voted to respectfully retire the Redskin mascot.


NARCAN MACHINE
The Wexford County Jail is the first in northern Michigan to put a Narcan vending
machine in its front lobby.
Narcan is a drug that can reverse the effects of an opioid overdose. It comes from a
grant from Wayne State University and the kits are free to the public. Access to the
machine is available 24 hours a day, seven days a week and 365 days a year. Since
the machine was installed last month, 17 kits have been dispensed.
It can hold 150 doses of Narcan.


APPEAL DENIED
The Michigan Supreme Court has declined to hear an appeal. An LGBTQ-rights ballot
committee contended that officials disqualified tens thousands of voter signatures
submitted to prohibit discrimination based on sexual orientation or gender identity. The
Board of State Canvassers declined to certify the petitions that would have revised the
states 1976 civil rights law to prohibit certain forms of discrimination. If lawmakers did
not act on the initiative, it would have gone to a statewide vote in November 2022.


NEW LTU PRESIDENT
There's a new leader at Lawrence Technological University. The Board of Trustees has
appointed Dr. Tarek (tar-ik) Sobh (sob -like sober) as the eighth president of the
University. For the past year, Sobh was vice president of academic affairs and
provost. He came to Lawrence Tech from the University of Bridgeport in Connecticut.
Sobh's background is in the fields of robotics, computer science and engineering,
control theory, automation, manufacturing, artificial intelligence, computer vision and
signal processing. He'll take over for Dr. Virinder Moudgil who was LTU's president for
nearly ten years.


TESLA RECALL
Tesla has issued a recall that automatically sent a software update fixing a safety
problem in its electric vehicles. The recall covers certain 2017 through 2021 Model S,
3 and X as well as 2020 through 2021 Model Y vehicles. In September, Tesla drew
criticism after it beamed an over-the-air software update to its vehicles aimed at
improving how its driver-assistance system Autopilot handles crash scenes without
initiating a recall.


FINANCE CLASS
Legislation that would affect every high school student who wants to graduate is
headed to the Michigan House. The House Education Committee has approved a bill
that would require high school students to complete a personal finance course before
graduating. The bill's sponsor says no matter what the future holds for someones
education, career and family, every graduate will have personal finances, and her plan
will ensure Michigan schools prepare students for smart financial management. To fit
the course in schedules, the bill would also adjust the foreign language requirement to
one-and-a-half credits along with the new half-credit requirement for personal finance.


N MI SNOW
Record snowfall in northern Michigan's Gaylord. The National Weather service says
eleven-point-seven inches of snow fell yesterday and overnight. The Kalkaska area
received more than nine inches of snow and points west received seven to eight inches
of snow.


MUSKEGON MAYOR
There's a new mayor in Muskegon. Incumbent Stephen Gawron lost to City
Commissioner Ken Johnson. Johnson says he'll continue Muskegon's momentum to
include everyone in its progress.


LAPEER POT
In Lapeer County, voters have decided to keep recreational marijuana businesses in
Lapeer. A proposal that would have outlawed dispensaries and other recreational
marijuana businesses in the city was beaten by a more than two to one margin.


U-P SCHOOL ISSUES
Voters looked favorably on school issues in the Upper Peninsula. Issues were
approved for the Gladstone Area Schools, Rapid River schools, the Tahquamenon
area schools, Mackinac Island Public schools, Ishpeming Schools and Stephenson
Area Public Schools. One school issue voted down...a sinking repair fund for NorwayVulcan Area Schools.


U-P OTHER ISSUES
In the U-P, voters said yes to many issues. The Limestone Township operating millage
was approved as well as the Gogebic County Emergency medical service renewal.
The Bates Township Road repair millage passed along with Luce County sheriff's
millage renewal and Luce County Parks & rec & MSU extension millage.


DETROIT MAYOR
Detroit Mayor Mike Duggan has easily defeated attorney Anthony Adams to win a third
four-year term leading the Motor City. Duggan was the clear favorite to win election.
He says -- there's more work to do:
His challenger, Adams, was a former deputy mayor under Kwame Kilpatrick.


WEST MI ISSUES
Some ballot issues in west Michigan had mixed results. A 20 year millage to build a
new gym and meeting space failed in Plainfield Township.
A 16.5 million dollar bond request for the Galesburg-Augusta Community Schools
passed. It'll fund a new athletics complex and more classrooms.
In Grand Haven, an amendment to the city charter to replace he, him, and his pronouns
with gender neutral language was approved.


WEST MI STATE SENATE
In west Michigan's Kent County, there was a special election for state senate after
former Senator Peter MacGregor left to become county treasurer. Republican State
Representative Mark Huizenga beat three opponents.


SE MI MAYOR'S
In Oakland County...
Royal Oak's Mayor will be staying on the job. Michael Fournier was reelected.
Farmington Hills Mayor Vicky Barnett has won re-election.
Former state lawmaker Tim Griemel has won the race to be Pontiac's next mayor. He's
beat challenger Alexandria Riley.
In Novi...Bob Gatt defeats Ajay Raman -- and will serve a sixth term in office.
Clawson has elected Paula Millan as Mayor, with just under 55-percent of the vote. She
was challenged by Kathy Phillips.
Marian McClellan has been re-elected Oak Park's mayor. McClellan won by more than
73-percent of the vote.


MACOMB COUNTY
Just two mayoral in Macomb County -- In Sterling Heights, incumbent Michael Taylor is
keeping his job. He was challenged by Ken Nelson.
The only other contested race came in New Baltimore where Tom Semaan defeated
John Dupray.


DEARBORN-HAMTRAMCK-DEARBORN HTS MAYOR
History is made in Dearborn, Dearborn Heights and Hamtramck as Muslim or Arab
American mayors are elected for the first time. In Dearborn, State Representative
State Rep. Abdullah Hammoud will lead Dearborn after being elected as the city's
SEVENTH mayor -- defeating former Wayne County Commissioner Gary Woronchak --
In Hamtramck, The unofficial results show Amer Ghalib (Ahh-Mur Gall-eeb) beating out
long-time mayor Karen Majewski (Maa-Jew-Skee). In Dearborn Heights, Bill Bazzi, an
Arab American, has been elected mayor.





WebReadyTM Powered by WireReady®NSI