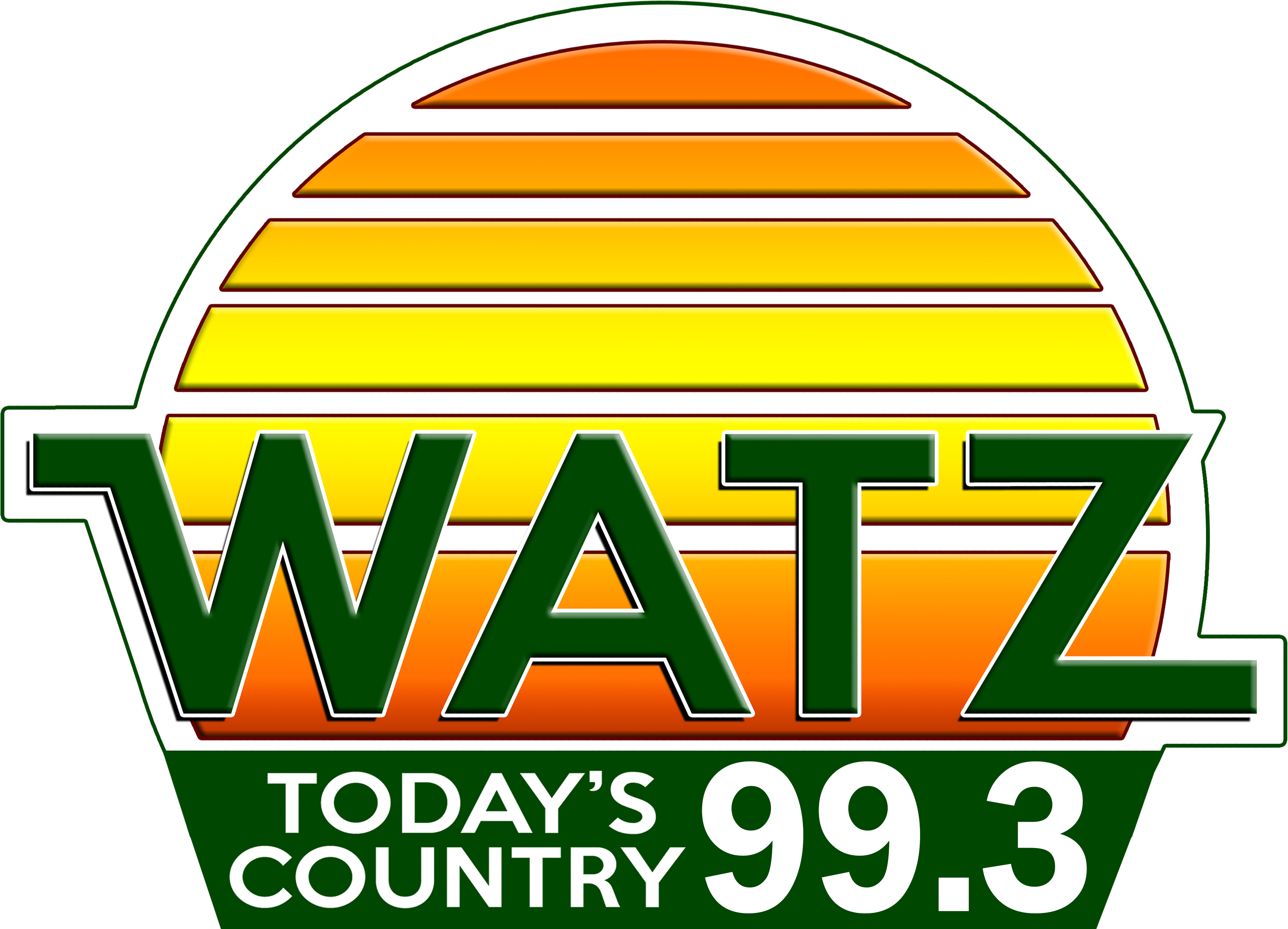 Tuesday State News Summary
Tue, 09 Nov 2021 06:50:09 EST


MESP GETS GOLD RATING
Considered to be a premier program, the Michigan Education Savings Program was
one of only three plans to receive a Gold rating from the organization Morningstar.
They rate plans based on four pillars: Process, People, Parent and Price. Across the
four key pillars, Morningstar looked for the following in each of the 529 savings plans it
evaluated: a well-researched asset-allocation approach; a robust process for selecting
underlying investments; an appropriate set of options to meet investor needs; strong
oversight from the state and investment manager; and low fees. Gold-rated plans
embody most or all of these attributes. In its review, Morningstar identified MESP as
Summa Cum Laude, describing it as a top notch plan that set the curve for their peers,
offering exceptional investments while emulating savvy stewardship.


FLAT ROCK LEAK
New sampling in Flat Rock confirms that the gasoline leak no longer poses a threat to
residents and businesses. The Wayne County Health Department deemed the one
remaining home that had been evacuated to be safe. All others had been cleared to
return October 1. The assessment of indoor air screening in 183 Flat Rock homes has
been completed, with the review finding no current impact from the Ford gasoline
release into the sewer main. The late August leak caused the evacuation of a total of
535 homes, while another 635 homes were advised to leave if not comfortable staying.
The Health Department will continue to work with the city to address any additional
concerns.


FIRE CHIEF DIES
The Morley Area Fire Department says Chief Dan Deyo died on Saturday, November 6.
The Fire Department says Deyo died at Spectrum Butterworth hospital and was
surrounded by his family. Chief Deyo served in the community for over 53 years. The
Department offered their condolences to Deyos loved ones and coworkers.


SEXUAL ASSAULT ARREST
A Cadillac man is charged following a sex crimes investigation. Investigators said 31-
year-old Levi Dylan Simmons of Cadillac turned himself in at the Wexford County Jail
on November 4. Michigan State Police said they received a complaint of alleged sexual
abuse in August 2021. The victim disclosed to her mother that she had been sexually
abused. Simmons is charged with two counts of criminal sexual conduct with a victim
under 13. He is due back in court on November 23.


LATEST COVID STATS
The total number of confirmed COVID-19 cases in the state of Michigan is now
1,166,517 with total deaths at 22,521. The Michigan Department of Health and Human
Services reported 8,911 new cases and 47 deaths on Monday.


PEDIATRIC VACCINE CLINICS
Northwest Michigan Health Services is now taking appointments for their pediatric
COVID-19 vaccine clinics.
The clinics are slated to begin today and be held through the week in Traverse City,
Benzonia, and Shelby for children 5 to 11-years-old. The pediatric vaccine is one-third
the adult dose and will require a second application in three weeks. Appointments can
be made online and children must be accompanied by a parent or guardian and have
proof of the date of birth. The clinics will be drive-up curbside events and the children
are asked to wear shorts and a short-sleeve shirt under warmer clothing.


GUILTY PRIEST
A plea deal for a former Oakland County priest who was on trial for rape. The Attorney
birth-HUME pleaded guilty today to
two charges of criminal sexual conduct and no contest to gross indecency stemming
from allegations of abuse in the 1970s involving three victims who were between 13-
and 15-years-old. Berthiaume was a priest at St. Joseph Catholic Church in Wyandotte
and Our Lady of Sorrows in Farmington. If sentenced to the maximum, he could spend
35-years behind bars. The Attorney General's office has brought criminal charges
against eleven priests as part of a clergy abuse investigation.


SCHOOL OUTBREAKS
A new report from the Michigan Health Department shows there were 104 COVID
outbreaks in schools across the state over the past week. One school, Carmen
Ainsworth in Flint, reported 56 students and staff infected with the virus. Roguewood
Elementary in Kent County had 18 students infected and Arbor Prep High School in
Washtenaw County saw 17 students and staff infected. All totaled, the outbreaks
affected more than 650 students.


STATE REP HITS DEER
Michigan State Representative John Damoose and his family are safe after a car fire
over the weekend. The Republican State Representative for the 107th District said he hit a deer while driving US-131 near Manton with his family on Sunday. According to a Facebook post, the car they were riding in burst into flames before they could stop, and Damoose said, "Thank the Lord everyone is safe. And thank you to our incredible first responders." No one was injured in the incident.


MUNSON JOB FAIR
Munson Healthcare will be holding a job fair in Traverse City today at the Delamar
Hotel on East Front Street from 2:30 p.m. to 6 p.m. Non-clinical and clinical support
jobs are available. The jobs include housekeeping, food services, clerical roles and
clinical positions such as nursing assistants, medical assistance, phlebotomists and
patient care attendants. Positions are available throughout northern Michigan and pay
up to $20 an hour.


MSU ALL-CLEAR
A scare at Michigan State University has come to an end--
East Lansing Police said witnesses spotted a man with a gun less a mile from campus.
He was seen at at Admiral Petroleum Company on Grand River at Woodmere around 7
last night. That's half a mile from Cedar Village Apartments and Snyder Hall--and
about a quarter mile from Eden Roc apartments. A shot was heard south of Grand
River at some point. East Lansing Police said they believe he has left the area--and
their search turned up all clear.


THANKSGIVING TRAVEL
Are you planning to travel over Thanksgiving?
Triple A says 53.4 million Americans will travel over Thanksgiving...up 13 percent from
last year. That's within five percent of pre-pandemic levels of 2019. Here in Michigan ,
Triple-A Michigan predicts nearly 1.6 million Michigan residents will travel for
Thanksgiving....up 14 percent from 2020. Triple A vice president for travel, Debbie
Haas, says the re-opening of the U-S borders to international travelers means airports
will be even busier than we've seen recently, so you should plan for longer lines and
extra time for TSA checks.


GROSSE POINTE SCHOOLS MASKS
Grosse Pointe Public Schools is debating whether to lift its mask mandate. A resolution
introduced during a Monday night meeting would make masks optional in the district.
Wayne County requires all staff and students to wear masks in K-12 schools, but the
proposal challenges the legality of the county to have a mask mandate.
Some parents and board members who spoke at the meeting say no masks means a
higher risk for outbreaks which could jeopardize in person learning. Others who oppose
the mandate want a legal opinion before voting on the proposal.


SECURITY GUARD VIGIL
A vigil was held last night in Grand Rapids for John Cain, Junior, the security guard
shot and killed while he was working at the Grand Rapids Inn in Wyoming. The
suspect shot and killed himself. Cain was remembered as a football coach in the
Grand Rapids Public Schools and a mentor. Kids who attended the vigil at Houseman
Field ran a last touchdown in Cain's honor as the crowd chanted his name. They also
released heart-shaped balloons. A GoFundMe account has been set up to help the
family with funeral costs.


LINE 5 WHITE HOUSE
The White House is mulling over the plan to replace the Line 5 oil pipeline under the
Straits of Mackinac --
A spokesperson says the U.S. Army Corps of Engineers is preparing an environmental
impact statement on the construction of a Line 5 replacement. Last week, Politico
reported the Biden administration was reviewing data on how closing the pipeline would
affect fuel prices in the region.
A final decision by the administration has yet to be made. Governor Gretchen Whitmer
is calling for Line 5 to be shutdown.


NMU CONTRACT
Professors at Northern Michigan University in Marquette have ratified a contract. The
vote was 197 for it and 30 against it. The contract reportedly won't go into effect until
the Northern Michigan Board of Trustees vote to approve it.


BENTON HARBOR WATER
Distribution of free bottled water continues in Benton Harbor . The Michigan
Department of Health and Human Services and local paid residents have provided
more than 134-thousand cases so far. Residents are being encouraged to use bottled
water for cooking, drinking, brushing teeth, rinsing foods and mixing powdered infant
formula to reduce the risk of exposure to lead in drinking water. The city will replace all
lead service lines.


MOTORCYCLIST KILLED
A 22 year-old motorcyclist was killed after hitting a deer Saturday night in southwest
Michigan's Casco Township, west of Pullman. The Allegan County Sheriff's Office
identified the victim as Jace Paul Singh.


TUSCOLA COUNTY SCHOOL BUS ACCIDENT
Four students and a bus driver were injured after a vehicle hit a school bus in the
Thumb's Tuscola County on Monday. It happened in Almer Township, north of Caro
when a vehicle went through an intersection and hit the bus. The bus driver lost control
because of a broken axle and overturned in a ditch. The bus driver and four students
were treated for non-life threatening injuries.


RECREATIONAL MARIJUANA-ALPENA
In Alpena, the public has an opportunity to weigh in on allowing recreational marijuana
sales in the city. Currently, only medical marijuana businesses can operate within
Alpena City limits. Tonight, council will be joined by the city planning commission to
discuss the pros and cons of adult use marijuana. Council could vote to move forward
with the change tonight.


INTERNATIONAL BRIDGE INSPECTION
The International Bridge in Saulte Ste. Marie recently underwent a detailed inspection.
The board of directors heard an update at its meeting yesterday. Hardesty and
Hanover structural engineer Richard Wianecki says even though maintenance activities
have slowed a bit this year, the bridge's ongoing maintenance is outstanding, keeping
the structure in good to fair condition. The company noted some minor items like pier
cap sealing and cleaning and painting of steel components should be addressed. It's
scheduled for next year.


SOLAR ARRAY
Cheboygan City Council will have a public hearing tonight to consider a special use
permit for Cheboygan Area Schools to allow Harvest Solutions to install a 48-hundred
square foot ground mounted solar array systen near East Side School Council is also
expected to approve two new members to the Historic Commission.





WebReadyTM Powered by WireReady®NSI