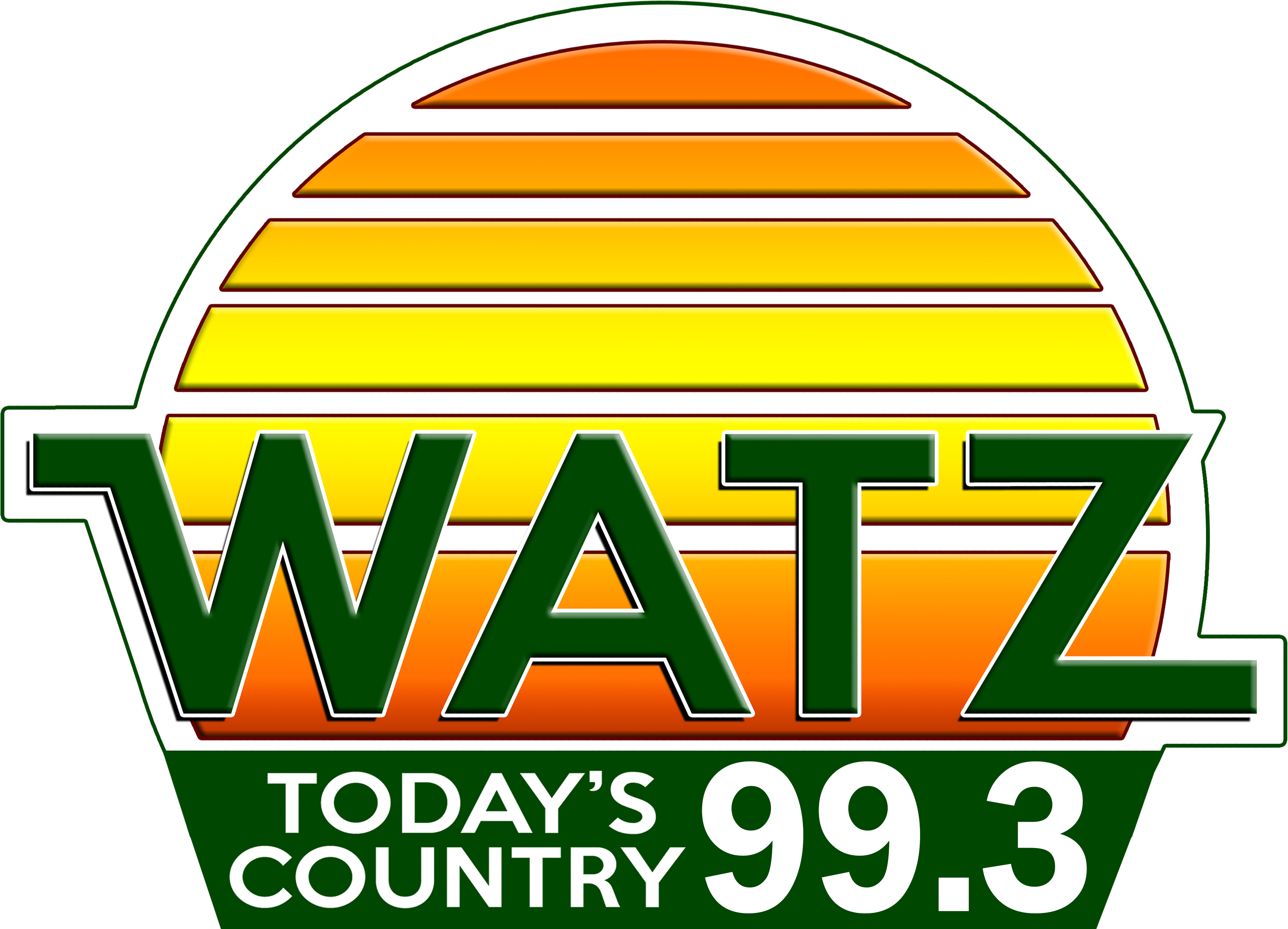 Wednesday State News Summary
Wed, 10 Nov 2021 06:26:26 EST


MONEY MULES
Michigan Attorney General Dana Nessel is issuing a consumer alert as part of the
Department of Justices Money Mule Awareness Campaign, which runs through the end
of November. Money mules are people who, at someone elses direction, receive and
move money obtained from victims of fraud. Some money mules know that they have
been recruited to assist criminal activity. Knowingly moving money for illegal activities
can lead to serious consequencesincluding criminal charges. Other money mules,
however, move money at someone elses direction, not knowing that their activity
benefits fraudsters. These individuals, even if they dont realize it, enable fraudsters to
harm others. Nessels Money Mule Scams Consumer Alert shares important information
on how to avoid falling victim. Fake check scams are an example of how criminals use
a money mule to commit fraud. Another example is criminals asking a money mule to
open a bank account to receive illegally obtained unemployment benefits and then
transfer the money elsewhere or withdraw it.


2017 MURDER
The FBI and Michigan State Police are asking the public for help identifying those
responsible for the murder of Jerome Ezell. On November 7, 2017, Jerome Ezell was
reported missing to the Lansing Township Police Department. With the help of OnStar,
Jeromes vehicle was located on Fairview St. in Lansing. Officers found Jeromes infant
son in the vehicle but were unable to find Jerome. Then On December 12, 2018,
Jeromes remains were discovered in a wooded area off I-94 in Van Buren County. Foul
play is suspected in Jeromes death. The FBI is offering up to $10,000 for information
leading to the arrest and conviction of those responsible. Anyone with information is
asked to contact the Michigan State Police or Crime Stoppers.


NEWAYGO SCHOOLS
A school district in the western part of the state is shutting down until November 16 ---
because of Covid-19, other illnesses, and staff absences. The district in Newaygo
County has 15-hundred students. Its superintendent says there weren't enough
substitute teachers to fill the gap --- a school day doesn't count if a school doesn't have
at least 75 percent attendance. The lost days will be treated as snow days.


DATA BREACH
A UK-based dark web monitoring service says there's been a data breach at Hutt USA
Trucking company, which is located in Holland, Michigan. In a tweet, SOS Intelligence
says the company is the latest victim of a Conti ransomware attack. U.S. intelligence
agencies say cyber criminals have historically used Conti ransomware to target critical
infrastructure. There's no word yet how large the data leak is.


NEW CHARGES
The lawyer for journalist and metro-Detroit native Danny Fenster says his client has
been hit with two more criminal charges. Fenster, who's been detained in a Myanmar
prison for more than five months, is now facing treason and a charge under the
Counter-Terrorism Act. The law criminalizes contacts with officially designated
"terrorist" groups and carries a prison term of three to seven years. The treason charge
carries a seven to 20 year prison sentence. Fenster could be jailed for up to 11 years
under three charges already being tried.


GOVERNOR IN BENTON HARBOR
Governor Gretchen Whitmer visited a construction site in Benton Harbor on Tuesday
where the first lead service lines are being replaced after her commitment to replace
100% of the citys lines in 18 months. The governor also attended a weekly local
community meeting and listened to local leaders and residents. She underscored the
executive directives she signed, funding she has secured, and looked ahead to the
$1.3 billion Michigan is expected to receive from the bipartisan federal infrastructure
package for water infrastructure improvements.


MUNICIPALITY FINANCIAL AID
Cities, villages and townships experiencing financial struggles can now apply for a
grant to help fund special projects and free up tax dollars for important services,
according to the Michigan Department of Treasury.
Applications are now being accepted for the Financially Distressed Cities, Villages, and
Townships grant program. Municipalities interested in applying for an award must
submit applications to the state Treasury Department by 11:59 p.m. on Tuesday, Jan.
18, 2022. All cities, villages and townships experiencing at least one condition of
probable financial distress, as outlined in the Local Financial Stability and Choice Act,
are eligible to apply for up to $2 million. A total of $2.5 million in funding is available for
Treasury to award through the grant program for the 2022 fiscal year. Grant funding
may be used to pay for specific projects or services that move a community toward
financial stability.


GRAND RAPIDS WATER RATES
The Grand Rapids City Commission heard an overview of the 2021 water and sewer
rate study for rates effective January 1, 2022. Based on the preliminary rate study, rate
increases of 4.08 percent to water rates and 4 percent to sewer service rates are
recommended. Comparatively, both system increases are less than the current rate of
inflation, with annual inflation for the 12 months ending September 2021 at 5.39%.
City staff conduct a comprehensive review of operating and capital costs related to
water and sewer services each year for the purpose of recommending water and sewer
rate adjustments for Grand Rapids and its customer communities the cities of East
Grand Rapids, Kentwood and Walker, the county of Ottawa, and the townships of Ada,
Cascade, Grand Rapids, Gaines, Tallmadge, Caledonia, and Wright.


MSU GO FUND ME
A Gofundme set up to help with the search for a teen who disappeared at Michigan
State University has raised more than 73-THOUSAND DOLLARS in less than 24
hours. The page was set up with a goal of 75-THOUSAND dollars to help the family of
18-year-old Brandon Santo, who was last seen on MSU's campus October 29. A drone,
canine, and helicopter search as well as a search of the Red Cedar River, which runs
through campus, has not turned up any results. Crime Stoppers is offering a cash
reward of 5-THOUSAND dollars for information --- tips can be made anonymously.


PORT HURON ASSAULT
Police in Port Huron are looking for a man who allegedly tried to assault a woman while
she was jogging in a park. Investigators say the 25-year-old woman was in the wooded
area of Sanborn Park around 5:30 Monday afternoon when she says she was attacked.
The man reportedly ran away after a struggle. Police describe him as a white man in
his 30's with a medium build. Anyone who may have seen the alleged attack or those
who have a surveillance camera of the area of Sanborn and Appomattox is urged to
contact police. Tips can be sent anonymously by text or phone.


DROWSY DRIVING
Experts want to stave off the increase in car accidents they usually see when Daylight
Saving Time comes to an end. Many people love that extra hour of sleep the end of
Daylight Saving bestows upon us, but Triple-A is warning it does come with a cost, in
the form of more nighttime driving hours. During this time of year, the auto club sees an
increase in crashes. That's why they've issued several tips to drivers. They say slow
down, increase following distance and use headlights appropriately to make yourself
visible.


MUNSON AT LEVEL RED
Munson Healthcare is activating protocols for Pandemic Response Level Red due to
the rise of COVID-19 cases and hospitalizations across the region. Officials there say
the positivity rate and hospitalizations continue to steadily increase and northern
Michigan's positivity rate is higher than the state's overall rate. This is the first time in
the organization's history the response level has been red which is the highest of
Munson Healthcares five-stage pandemic preparedness plan. It means pandemicrelated
care is prioritized above all other issues.


MSU SUSPENSIONS
Two Michigan State University faculty members have been fired and 16 students have
been suspended after failing to get vaccinated against Covid-19 --- or present an
exemption. The vaccine requirement was put in place over the summer with an August
30 deadline directing all students and staff to self-report their vaccination status. The
mandate will be in place next semester as well, with new students required to verify
their vaccination status before the semester starts. Face masks will still be required
inside on-campus buildings, and only some individuals with an exemption will have to
re-apply.


LUDINGTON SCHOOLS
The Ludington Area School District will be closed for the remainder of the week due to
the number of staff members that are ill or close contacts to others that have been ill or
tested positive for COVID-19. The other problem is there is also a lack of substitute
teachers and substitute paraprofessionals available to help when staff is absent.
School officials say these days will be counted as snow days. After this week,
Ludington will have used 5 of their allotted 6 snow days.


REPRODUCTIVE HEALTH ACT
A press conference will be held today at 10:00am announcing the introduction of the
Reproductive Health Act and comprehensive, bicameral legislation to allow every
individual the freedom to choose what to do with their body and their reproductive
health. The Progressive Womens Caucus will discuss the seven-bill package that
would guarantee individuals are free to make independent decisions about their own
reproductive health. The bills would protect individual decision-making in their
reproductive health based on what is best for their own unique situation. The legislation
would also repeal outdated and unconstitutional prohibitions on reproductive health
care to bring it more in line with the treatment of other forms of medical care.


MCC ART PROJECT
Mott Community College will collaborate with UM-Flint to bring Hostile Terrain94, an
interactive, public art project to the Flint area. It is designed to raise awareness about
the thousands of immigrants who have lost their lives crossing the Sonoran Desert
since 2000. The exhibit will be on display at the Flint Farmers Market November 13 to
27, as well simultaneously around the world in over 94 locations. Hostile Terrain94
invites attendees to fill out and pin toe tags on a wall-sized map of the US-Mexico
border. Each toe tag represents an immigrant who has died trying to cross the Sonoran
Desert, and is placed on the map at the location of this persons death. MCC students
and faculty have been integral in bringing this exhibit to the Flint area.


CERTIFIED LOCAL GOVERNMENT PROGRAM
The Michigan State Historic Preservation Office has announced that the city of Linden
in Genesee County has been accepted to the Certified Local Government program,
following confirmation from the National Park Service, U.S. Department of the Interior.
The Certified Local Government program is a partnership among local, state, and
national governments focused on promoting historic preservation at the local level. The
National Park Service administers the program in coordination with the State Historic
Preservation Office. Certification makes the city of Linden eligible for specialized
technical assistance and programming from the SHPO. Participation in the CLG
program also makes the community eligible for federal grants that may be used for a
variety of preservation activities, such as historic resource surveys, National Register of
Historic Places nominations, educational and heritage tourism initiatives, predevelopment
plans and studies, and rehabilitation of certain historic properties.


KALAMAZOO SUSPECT KILLED
A suspect is dead after an hours long standoff with police in Kalamazoo. The standoff
started Monday morning and ended about 16 hours later. 35-year-old Alex Rawls, of
Kalamazoo , was killed. He was wanted for a shooting that injured a woman earlier this
month. Michigan State Police say Rawls fired at officers several times, hitting an
armored truck with an officer in it and hitting a shed , near an officer. Police returned
fire. Police used a drone to look for him and he was found dead on the second floor of
the home. State police will investigate. The two officers involved have been placed on
paid administrative leave.


UPTON DEATH THREAT
Congressman Fred Upton, of St. Joseph, has received a death threat over his vote to
approve President Joe Biden's one-point-two Trillion dollar infrastructure bill. The
republican Upton played the voicemail he received on CNN, in which the caller says he
hopes he dies and also threatened his staff. Upton was one of 13 republicans to vote
for the infrastructure bill.


LOWELL MIDDLE SCHOOL FIRE
Lowell Middle School in west Michigan is closed today because of a fire at the school
on Tuesday. No one was injured in the small bathroom fire, but the school was
evacuated. The Lowell Fire Department says there is smoke damage to the bathroom.


MISSING WOMAN DEAD
An elderly woman reported missing from a adult foster care home in Livingston County
has been found dead.
The Sheriff's Department says a person helping in the search for Althea Greene found
her in an area with tall weeds and woods about one-third of a mile away from the home
where she disappeared from Monday afternoon. Authorities had used police dogs,
drones and a Michigan State Police helicopter in the search which ended just before
late Tuesday this morning. There is no evidence of foul play, but the incident is under
investigation.


OXFORD SCHOOLS UPDATE
The Oxford Community Schools board was expected to vote on Tuesday night about a
resolution to drop an Oakland County mask mandate, but DID NOT because the entire
board was not present.
Members of the board say the resolution is to protect the district legally following state
Republicans passing a budget potentially cutting funding to local health departments
that require masks.
The board President says until they have answers to several legal questions, there will
NOT be a vote.
The next Oxford meeting is scheduled for December 14th.




WebReadyTM Powered by WireReady®NSI