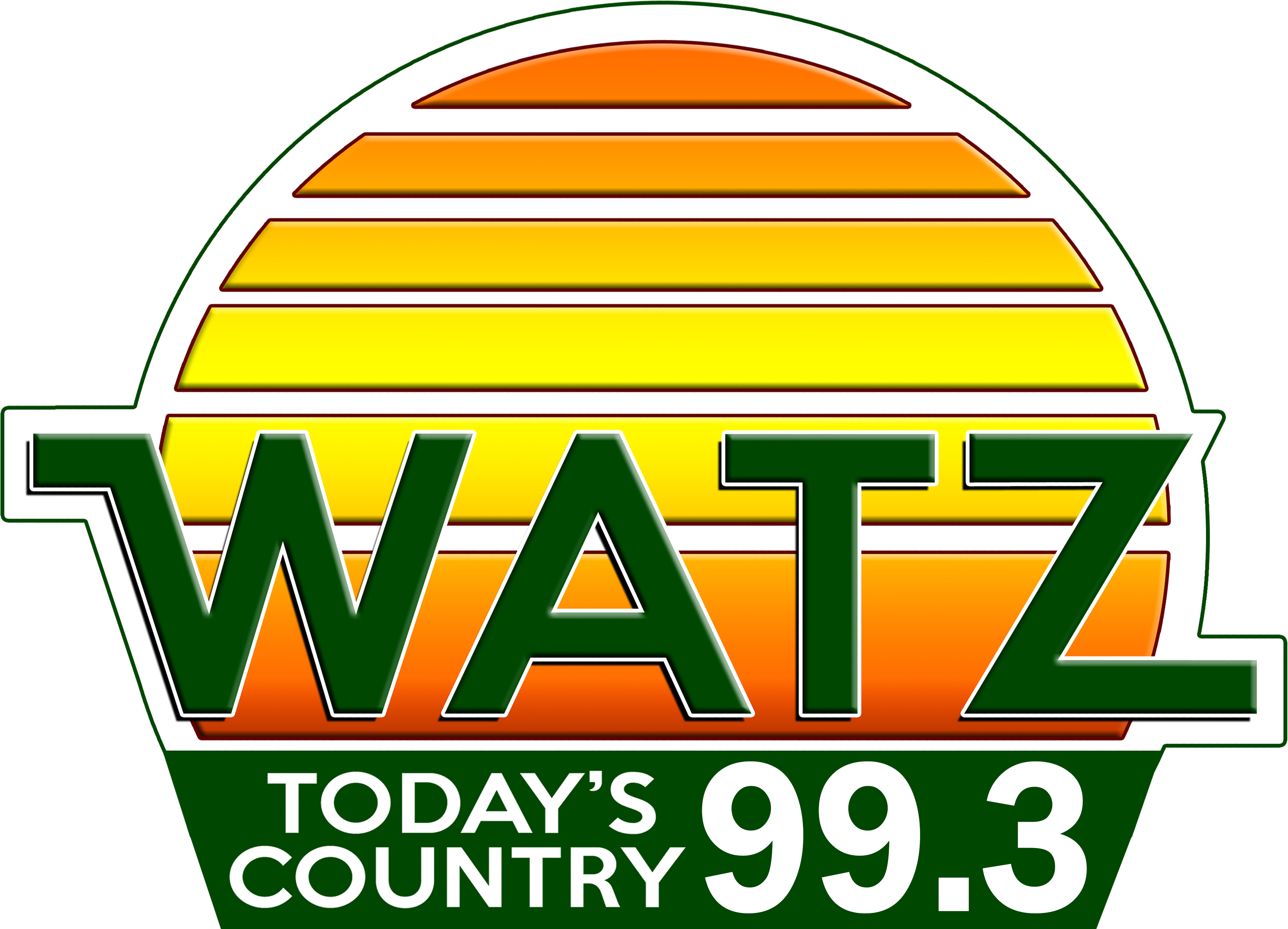 Thursday State News Summary
Thu, 11 Nov 2021 07:17:02 EST


MICHIGAN STRATEGIC FUND
Governor Gretchen Whitmer joined the Michigan Economic Development Corporation
to announce Michigan Strategic Fund support for Allegiants forthcoming operational
base at Flint Bishop International Airport. Allegiant, which serves more than 130 cities
across the United States with nonstop flights, plans to begin base operations in Flint in
mid-February 2022, generating nearly $77 million in private investment and creating 88
new high-wage jobs in Flint. Michigan was chosen for the project over a number of
competing sites across the country.


BELL'S BEER SOLD
A big business deal involving beer. Bell's Brewery founder Larry Bell has announced
that he's selling the company to Lion, an Australian-based brewer. Bell's is the
company that makes the popular Oberon and Two-hearted craft beers. Bell founded
the Kalamazoo-based brewery in 1985 and made his first beers in a 15-gallon soup
kettle. In a letter following the announcement, Bell said he's proud of what they've been
able to accomplish.


LANDFILL SUIT
The Arbor Hills Landfill is being sued by Northville Township over claims it violated prior
wastewater agreements. The lawsuit claims the landfill dumped wastewater into
Johnson Creek and contaminated the township's sewer system. Northville Township is
also requesting an injunction against the landfill for releasing noxious odors and
contaminants into the air. Attorney General Dana Nessel also filed a lawsuit against the
landfill in late 2020 for failing to comply with state and federal environmental regulations.


GRAND RAPIDS VETERANS DAY
The City of Grand Rapids in partnership will celebrate Veterans Day with a four-day
Light Grand Rapids event. The lighting event calls on all residents and businesses to
light up their yards and houses during the Veterans Day weekend. In addition, the
United Veterans Council of Kent County will host a flag lowering ceremony 1 p.m. today
at the Grand Rapids Home for Veterans in lieu of its annual City-sponsored Veterans
Day parade. All are welcome to attend this outdoor event. To acknowledge those who
have served and are serving the country, the United Veterans Council of Kent County
and the City encourages residents to salute the countrys armed service members by
turning on a light, putting out a flag or displaying other decorations.


FREE RIDES FOR VETS
Bay Area Transportation Authority is offering free rides to Veterans and active military
members on Veterans Day. The free rides will be offered on all of BATA's fixed-route
loop buses on Thursday as a way to thank those who have served our country. You
can get more information on scheduled routes on the BATA website.


UAW CHARGES
A former United Auto Workers union executive working at a local in Warren is facing
federal embezzlement and money laundering charges. The Detroit News says federal
documents show 53-year old Tim Edmunds of South Lyon used union funds for
gambling binges and to buy luxury clothes, high-end automobiles and guns. Edmunds
was the Financial Secretary and Treasurer at UAW Local 412 in Warren. The feds say
about two million dollars was transferred from the unions account to Edmund's personal
account. Edmunds' attorney says they'll work through the process, but he's entitled to
the presumption of innocence.


LATEST COVID STATS
The total number of confirmed COVID-19 cases in the state of Michigan is now
1,172,800 with total deaths at 22,684. The Michigan Department of Health and Human
Services reported 6,283 new cases and 163 deaths on Wednesday. The average
number of new confirmed cases is 3,142 per day.


NORTHERN MICHIGAN RACES
The White Pine Stampede and Ironman Triathlon will be returning to northern Michigan
in 2022. The White Pine Stampede board announced their return to in-person racing
next year, and announced their full slate of events. This includes their 50k, 20k, and
10k classic freestyle Nordic races. The 46th annual event is scheduled for Saturday,
February 5. It will begin at Mancelona High School and end at Shanty Creek Resort in
Bellaire. The Ironman Triathlon has also announced that they will also be returning to
northern Michigan in 2022. The competition will be held in Frankfort on September 11,
2022.


TURKEY HUNTING
You are reminded that only a few days remain in the fall turkey hunting season. While
scouting for deer this week, bring your turkey license and hunting equipment along to
take your final chance at harvesting a bird in time for Thanksgiving dinner. Fall turkey
season runs through November 14. Find fall turkey bag limits and hunting regulations
at Michigan.gov/Turkey.


SAFE BANKING ACT
Governor Gretchen Whitmer and a bipartisan coalition of governors from 21 states, two
territories, and the mayor of the District of Columbia called on Congressional leadership
to pass the Secure and Fair Enforcement Banking Act, which would remove legal
limitations and allow financial institutions to bank with state-licensed cannabis
businesses. The SAFE Banking Act would prohibit a federal banking regulator from
penalizing a depository institution for providing banking services to a legitimate
cannabis-related business. In 2018, voters made Michigan the first state in the Midwest
to legalize the use of adult-use cannabis by a 56-44 percent margin, while medical
cannabis use was legalized through a ballot initiative in 2008.


VEHICLE REGISTRATION
Michigan drivers won't have to visit the Secretary of State or post office as often when
renewing their registration. That's thanks to a new bill signed into law by Governor
Gretchen Whitmer. The new legislation allows drivers to choose a two-year vehicle
registration instead of renewing annually. It also allows no-cost registration renewal for
certain agricultural and industrial vehicles. That change would go into effect starting
October 1, 2022.


FLINT SETTLEMENT
A judge has approved a 626-MILLION dollar settlement for Flint residents and others
who were exposed to lead-contaminated water. The state is also providing 600-
MILLION dollars of the settlement. The state was accused of repeatedly overlooking
the risks of switching Flint's water source in 2014 without treating the water. Flint
managers then allowed the city to use the Flint River without treating the water to
reduce corrosion. As a result, lead in old pipes broke off and flowed through taps.


BOMB THREAT UPDATE
No charges will be filed after an investigation into reports of a bomb threat that sent
McLaren Port Huron Hospital into lockdown. Police say a 41-year-old Port Huron man
called before 10 a.m. Monday morning and made a threat over the phone over the
hospital's mask mandate. But police say -- after reviewing audio recordings -- the bomb
threat wasn't credible, and no arrest will be made.


POLICE MOTORCYCLIST INJURED
A Warren police officer is in the hospital with serious injuries after crashing his
motorcycle on the west-bound ramp to 696 in Metro Detroit.
Officials say he was watching for speeders and when he took off he hit a curb, lost
control of the bike, laid it down and was thrown from the motorcycle. He and the bike
came to a complete stop half-way down the ramp.
A convoy of at least 15-EMERGENCY vehicles escorted the officer to Ascension St.
John Hospital.


INSURANCE RALLY
The voices of auto accident survivors heard in Livonia Wednesday afternoon...as they
fight for the restoration of the No Fault Insurance that many of them depended on to
fund their massive medical costs. There was a rally for auto accident survivors -- who
say they're the ones left behind by the state's insurance reform. Some are at risk of
losing their round-the-clock care all together...


STRANGLING -WYOMING
We're waiting to learn more details about a strangulation case in west Michigan.
WOOD TV reports a person is in critical condition after they were strangled early
Wednesday morning in Wyoming. Police say they were called for help and found that
the person was strangled. A suspect has been arrested.


HIT & RUN ARREST
A man wanted as a person of interest in a hit and run in Dearborn that killed a 6-yearold girl is now in police custody.
Police say 18-year-old Jyon Collins turned himself in Wednesday afternoon. Collins
Buh-tool alf-uh-dow-ee --
who was killed Sunday afternoon when she was hit by an SUV while getting a ball.


NESSEL DRINKING
Michigan Attorney General Dana Nessel says drinking two bloody Marys on an empty
stomach are a bad idea.
The A-G telling her story on face-book saying she drank too much booze before the big
football game a couple weeks ago between Michigan and Michigan State. She posted
a photo of herself slumped in a stadium seat with a Michigan hat covering her face.
In the post, Nessel joked about her beverage of choice saying "as long as you put
enough vegetables in them, it's practically a salad."
The A-G says she wasn't feeling too good and left the stadium with her designated
driver.


LAKE SUPERIOR STORM
46 years after the Edmund Fitzgerald sand in Lake Superior, the gales of November
are kicking up on Lake Superior. A storm warning is in effect for much of Lake Superior
today and a gale warning is in effect for a smaller portion of western Lake Superior.
Winds are expected to be between 40 and 50 miles per hour with gusts up to 65 miles
per hour. Waves are expected to be up to 19 feet.


MISSING WOMAN FOUND DEAD
The body of a missing northern Michigan woman, 76-year-old Yvonna Helton, has been
found. M-Live reports she had been missing for several days and found her remains in
a body of water near her home in Hale, west of Oscoda. No foul play is suspected.


NORWAY-VULCAN SCHOOLS LIFT MASK MANDATE
The Norway-Vulcan Area School board has voted to end its mask mandate starting
November 29th. W-L-U-C reports board members say the mandate was originally
created to protect children that could not receive the vaccine and now the Pfizer
vaccine has been approved for children five to 11 years old. The board also voted to
change its quarantine policy. If a student in in close contact with someone who tested
positive, they can receive daily covid tests administered at the school to stay in the
classroom.


HOLLY POST OFFICE
The Post Office in Holly will be dedicated as the Holly Veterans Memorial Post Office
today at 1pm.
Legislation introduced by U-S House of Representative Elissa Slotkin was signed into
law last December by former President Trump to designate the building.
Slotkin says The Village of Holly east of Fenton is home to the Great Lakes National
Cemetery one of the largest federal veterans cemeteries in the nation, it's only fitting
Holly's Post Office be renamed to honor the service and sacrifice of our men and
women in uniform.


WALBERG SEEKS RE-ELECTION
Republican Congressman Tim Walberg, of Tipton, has announced he's seeking reelection next year.
Walberg says quote-"With the disastrous Biden Administration and
radical liberals attempting to turn America into a politically correct socialist regime, I am
more committed than ever to fight for the conservative principles that make our country
strong. " He's been in office since 2004.




WebReadyTM Powered by WireReady®NSI