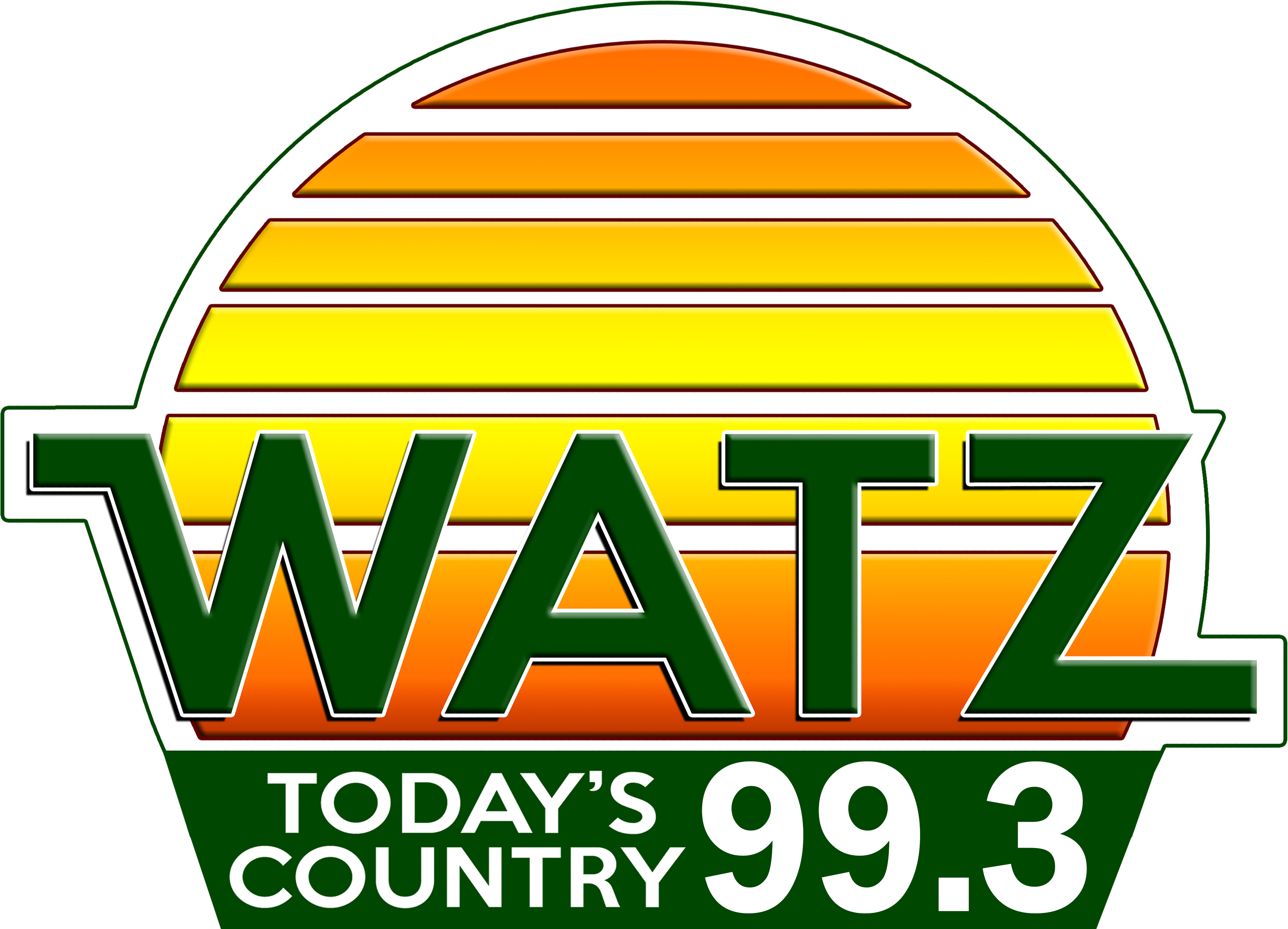 Tuesday State News Summary
Tue, 16 Nov 2021 06:11:31 EST


RECOVERY COMMUNITY ORGANIZATIONS
The Michigan Department of Health and Human Services has issued a Request for
Proposals for registered Recovery Community Organizations to provide recovery
support services. The program expands recovery support center services for
individuals seeking long-term recovery from substance use disorders. They are
seeking competitive plans for local projects that will expand services as described
above -- prioritizing recovery support navigation, recovery outreach education and
recovery activities and events. Funded applicants will receive ongoing technical
assistance from the MDHHS project coordinator which include help with program
startup, reporting requirements and barriers to program implementation.


HEALTHY OTTAWA PLAN
A consortium of key health and human service leaders in Ottawa County have
announced the 2021 Healthy Ottawa Plan, detailing the results of the 2020 Community
Health Needs Assessment and recommendations for how to create a healthier Ottawa
County. The Council is calling on community organizations and individuals to get
involved and be part of the solution. The top three areas of health concern for the
County remained unchanged from 2018, and have likely been amplified by the
COVID-19 pandemic: access to care, mental health and healthy behaviors. The
Healthy Ottawa Plan identifies these health concerns and their root causes, sets goals
for each and provides recommended strategies for community agencies to use when
developing programming. The plan also provides recommended strategies for
individual community members to use as they make daily decisions impacting health.
Implementation of the 2021 plan will begin in January 2022.


MSU COMMENT ON COVID
The following is a public statement from Pino Colone, MD, president of the Michigan
State Medical Society, in response to surging COVID-19 hospitalization rates across
the state. While the numbers of COVID cases in other states may have declined, once
again, our state is facing a troubling surge in COVID-19 cases. In the past week our
daily cases have doubled from approximately 4,000 per day, to 8,000 new cases per
day. Across the state, COVID hospitalization rates are spiking, severely straining our
health systems and providers in the process. Your physicians, nurses, assistants,
cleaning staff, and everyone working in hospitals, continue to put their lives at risk,
every day. In the face of such alarming numbers, its as important as ever for everyone
to take the proper precautionary measures to keep themselves, their loved ones, and
their friends and neighbors safe and protected. Nothing is more important in the fight
against COVID-19 than vaccines."


MASK MANDATES
The Genesee County Health Department is dropping its mask order for county schools.
The mandate will be lifted December 22. Although the health department is strongly
recommending students continue masking, the medical director says the policy will be
left up to school officials. The county cites vaccine availability for kids ages 5 to 11 as
the deciding factor. Kent and Ottawa counties are expected to drop school mask orders
after the holidays.


MCC ADVERTISING AWARDS
Three Graphic Design students at Mott Community College won the student design
competition to create additional collateral pieces the American Advertising Federation
of Great Flints 2022 annual awards event Evening of Excellence. The winners each
received a $250 scholarship. The purpose of the design competition is to encourage
creativity, give students experience with real-world design processes, and to introduce
students to the local design and advertising community. The American Advertising
Federation-Greater Flint is the local connection for students and professionals in the
greater Flint region who are involved in the advertising industry.


ARREST FOR ASSAULT
A 25-year-old Alpena man is facing charges of assault with a dangerous weapon after
Michigan State Police say he allegedly threatened his roommate with a firearm. The
victim, a 34-year-old Alpena man, alleged his roommate, 25-year-old Ian Lessard,
made accusations against him and threatened him while holding a shotgun. Troopers
from the Michigan State Police Alpena Post responded to a call on Tuesday,
November 9 at a residence on Canterbury Lane in Alpena Township for a report of a
man threatening his roommate with a firearm. Lessard left the scene and was located
and arrested by troopers. He is now in the Alpena County Jail.


SCHOOL STAFF SHORTAGES
Staffing shortages continue to be a major cause of concern in northern Michigan
schools. In Emmet County, Pellston Public Schools closed on Monday due to a lack of
teachers as did Wolverine Community Schools in Cheboygan County. According to the
district's superintendent, eight teachers were absent on Friday. Officials also predicted
that more than 25% of students would have absent on Monday. Schools need at least
75% of students attending each day to receive funding for that day.


PORT HURON SHOOTING
Port Huron Police are searching for the person or people who shot two men over the
weekend. Officers responded to reports of a shooting near the East Quay Lot after 2
a.m. Sunday. Several vehicles were leaving the area when they arrived. There were
also several cars that had been shot at. Police later learned two men --- a 30-year-old
from Clinton Township and a 23-year-old from Clyde Township -- were being treated for
gunshot wounds at two nearby hospitals. It's not clear if the men know each other. No
arrests have been made. Anyone with information on the shooting can give Port Huron
Police a call. Tips can be sent anonymously.


MSU PHONE SCAM
It appears scammers are using State Police phone numbers and spoofing them. The
Metro South and North posts say the callers are posing as troopers and asking for
money to avoid arrest or other legal trouble. State Police say they will never ask for
money over the phone. All bond payments are made in-person with a uniformed
member at the post, on the road, or in court. MSP says they will also never ask to
receive payment in the form of gift cards or through a third-party money transfer
service. Anyone who receives a suspicious call is urged to hang up and contact MSP
directly.


MARIJUANA MONEY
There's grant money up for grabs through the Marijuana Regulatory Agency. Michigan
counties can apply for the grants to pay for education, communication, and outreach
related to the state's Medical Marijuana Act, which was signed into law in 2008. The
grants total 3-MILLION dollars. Counties can apply on the MRA's website.


FOOD ASSISTANCE
Michigan families who are eligible for food assistance benefits will get an extra payment
this month.
Governor Gretchen Whitmer says it's in response to the ongoing pandemic -- and in an
effort to make groceries more affordable in time for the holidays. Eligible recipients will
see the additional benefits as a separate payment on their Bridge Card between now
and the 23rd.


DINGELL HONORED
On Wednesday, the MotorCities National Heritage Area Partnership will honor U.S.
Congresswoman Debbie Dingell and seven finalists who have distinguished
themselves in the areas of auto and labor heritage with its 8th annual Awards of
Excellence. Congresswoman Dingell will be honored with MotorCities annual Milestone
Award. She has been a stalwart supporter of MotorCities from its beginning. Since her
election to the U.S. House of Representatives in 2015, she has continued her support
by sponsoring two reauthorization bills, culminating this year in H.R. 5044, a bill to
reauthorize the MotorCities National Heritage Area for 15 more years.


LOW COST CHILD CARE
Governor Gretchen Whitmer and state Representative Kelly Breen celebrated the
expansion of free or low-cost child care to include 105,000 more children. Earlier this
year, lawmakers in Lansing passed a budget which lowered the eligibility criteria to
include more working families. Families of four earning up to $49,000 will be eligible for
free or low-cost child care under the new criteria, boosting Michigans economic
momentum by helping parents go back to work knowing that their kids are cared for. In
addition to expanding eligibility, beginning immediately, family contributions are waived
until September 30, 2022. This lifts some of the financial burden on the nearly 40,000
families currently receiving state child care support.


HOLIDAY BUDWEISER
Budweiser is unveiling its 2021 limited edition holiday cans featuring the winner of its
Pupweiser contest - Wilson. Wilson is a Saint Bernard from Ohio. He'll be featured on
this year's holiday cans along with winter landscapes, Budweiser Clydesdales, and a
Dalmation puppy. As for next year's Pupweiser contest --- Budweiser has kicked off its
search for 2022's top prize winner. Dog owners can enter their furry friend into the
contest by posting a photo of their pup on Facebook, Instagram, or Twitter with the
hashtag Pupweiser-Contest. The competition ends December 15. Budweiser also
donates one dollar for every entry up to 25-THOUSAND dollars --- which goes to the
ASPCA.


STATE SENATOR ACCUSED OF ASSAULTING NURSE
A nurse practitioner has accused a Battle Creek state lawmaker of assaulting her
during a doctors appointment. State Senator John Bizon is charged with misdemeanor
assault, which carries up to 90 days in jail. According to the Marshall Police
Department Bizon went to the Oaklawn Medical Group in Marshall on August 14th with
undisclosed symptoms. A 52-year-old nurse practitioner told police Bizon was sitting on
the exam table when he touched her as she was talking to him about possible
medications. Bizon, a 70-year-old Republican who represents Calhoun, Barry and Ionia
counties, is expected in Battle Creek District Court on December 1st.


TRUMP ENDORSES CHALLENGER OF CONGRESSMAN MEIJER
Former President Donald Trump has endorsed a primary challenger over first-term
Representative Peter Meijer. Trump is backing John Gibbs, who worked at the
Department of Housing and Urban Development during his administration. Meijer was
among 10 Republicans who voted to impeach Trump for the siege of the Capitol. Gibbs
is among four Republicans challenging Meijer for his seat in western Michigan. The
states redistricting commission has yet to finalize congressional maps.


81-YEAR-OLD MAN KILLED AFTER HITTING A SEMI-TRUCK IN SHERIDAN
TOWNSHIP
Michigan State Police are investigating after a man was killed when his pickup truck
collided with a semi-truck in Newaygo County southwest of Fremont Friday evening. It
happened at the intersection of 80th Street and Maple Island Road in Sheridan
Township. Michigan State Police say an 81-year-old Twin Lake man who was headed
west on 80th when he pulled his pickup truck into the path of a northbound semi-truck.
The semi and pickup collided, killing the man.


PFAS FOUND IN SOIL AT BATTLE CREEK EXECUTIVE AIRPORT
Battle Creek city officials say the first round of testing at the Battle Creek Executive
Airport at Kellogg Field showed levels of PFAS in the soil above the state cleanup
standard. The airports PFAS investigation is running separately from the one at the Air
National Guard Base next door. Battle Creek says the places with elevated levels of
PFAS were near where the foam once stored at the airport. All groundwater samples
came back below the standard. The citys drinking water is also below the standard.


DNR SAYS LESS HUNTERS DURING THIS YEARS FIREARMS DEER SEASON
With regular firearms deer season getting underway in Michigan Monday, the
Department of Natural Resources says there are fewer hunters than last year based on
license sales. DNR officials say people might not be planning to get out this week
because theyve got other obligations, and last year was a banner year for deer sales.
Figures provided by the DNR show license sales are down 4.36% compared with 2020.
Last year saw the highest number since 2016.


HOLLAND MAN WHO FLED TO MEXICO SENTENCED FOR HIT-AND-RUN CRASH
A Holland man who fled to Mexico after a 2019 crash that killed a woman has been
sentenced to 8 years, 11 months in a state prison. Sebastian Villarreal was sentenced
Monday for the September 10th, 2019 crash which occurred during a fight in a parking
lot in Holland Township. During the fight, 41-year-old Melissa Yates was knocked to the
ground and then run over by Villarreal. Yates, a mother of two, died later at the
hospital.In May of this year, authorities said Villarreal had been arrested in Mexico and
extradited back to Michigan.


SECOND FATAL PLANE CRASH IN NORTHERN MICHIGAN
The second fatal plane crash in three days in northern Michigan has killed a pilot and
his passenger. Authorities say 61-year-old pilot Kenneth Daniel Yott of Pontiac and 21-
year-old passenger Corbin Dennis Kennedy of Howell were found dead Monday
afternoon in the Beechcraft King Air plane in a wooded area in Charlevoix Countys
Melrose Township. The Federal Aviation Administration and the National
Transportation Safety Board are investigating. Four people died in a plane crash
Saturday on Michigans Beaver Island west of Mackinaw City.


KALAMAZOO CITY COMMISSION APPROVES $32,000 SETTLEMENT
The Kalamazoo City Commission voted on Monday to approve a settlement with a
former resident who alleged City Manager Jim Ritsema violated his First Amendment
rights. The $32,000 settlement follows a mediation between the city and the Rev.
Nathan Dannison, a former Kalamazoo resident who was not reappointed to the Citizen
Public Safety Review and Appeal Board by Ritsema. This came after Dannison made
comments criticizing the public safety departments response to the Aug. 15 Proud Boys
visit that resulted in violence. Ritsema denies the allegations in the proposed lawsuit.


LAST KMART IN MICHIGAN TO CLOSE THIS WEEKEND
The last Kmart in Michigan will close for good this weekend. The Kmart on West
Michigan Avenue in Marshall will open for the last time at 9 a.m. on Sunday, Nov. 21.
Once everything is sold, the Kmart will be shuttered permanently. Items are up to 85%
off in the store. Many shelves are empty, although a wide assortment of clothing
remains. Michigan is the birthplace of Kmart. In 1899, Sebastian Kresge opened a
store in downtown Detroit offering low-priced items. Kresge expanded to 85 stores in
1912. The S.S. Kresge Company opened its first Kmart store in 1962 in Garden City.


SEARCH FOR MISSING 18-YEAR-OLD CONTINUES IN EAST LANSING
Crews in East Lansing continued to search Monday night for 18-year-old Brendan
Santo.The search has expanded to west of Kalamazoo Street in the Red Cedar River.
Michigan State University police said they believe Santo could be in that area due to
the westward current of the Red Cedar River. Santo went missing on Friday, Oct. 29,
and was last seen leaving Yakeley Hall just before midnight. A surveillance camera in
the area where Santo went missing was not working the night of his disappearance.
The university said it haS purchased 300 new cameras in an effort to make sure the
same issue doesnt happen again. A reward for information in Santos disappearance
had increased Friday from $5,000 to $11,000.





WebReadyTM Powered by WireReady®NSI