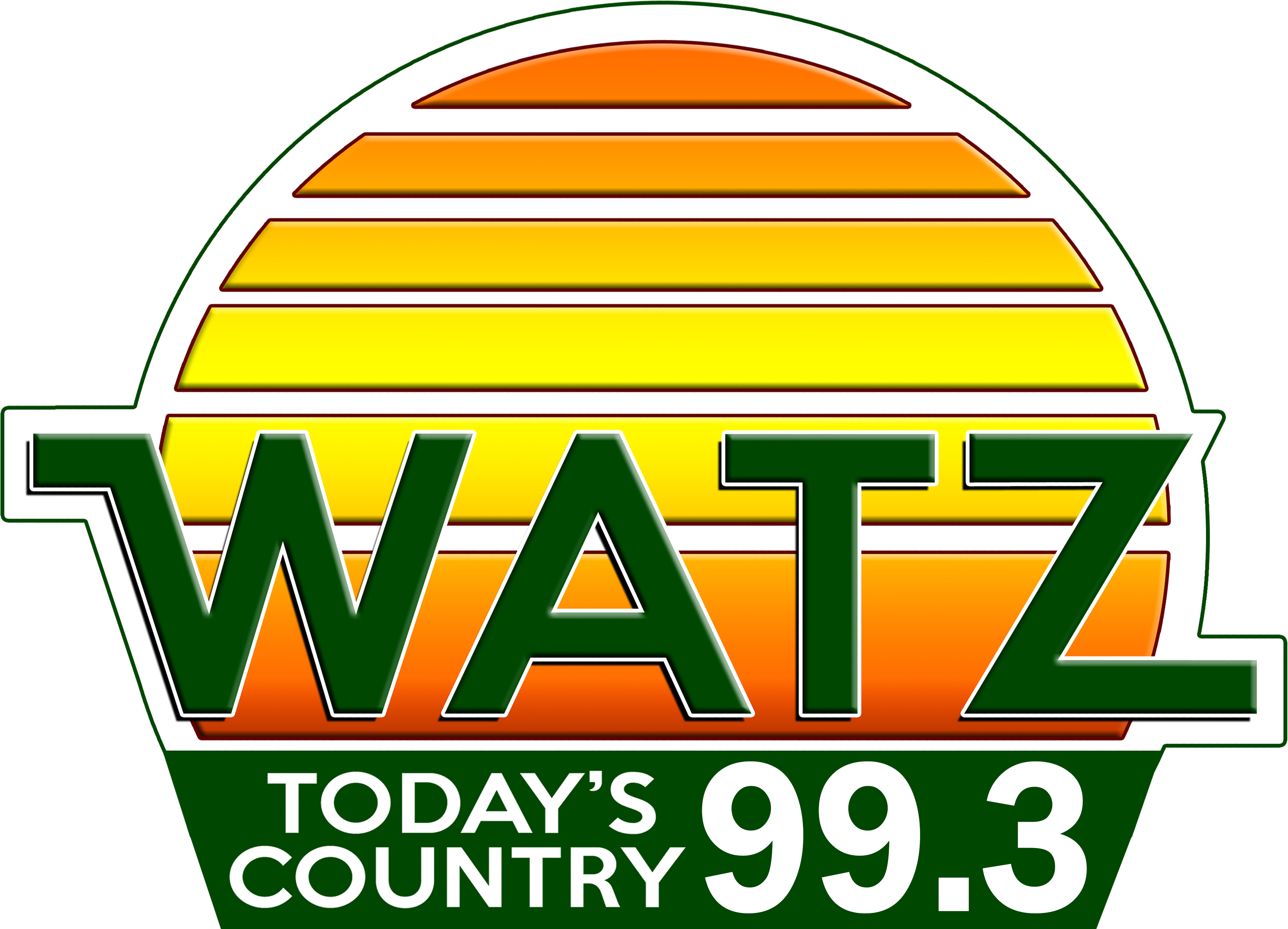 Wednesday State News Summary
Wed, 17 Nov 2021 07:04:13 EST


MI COVID HOTSPOT
The U-S Centers for Disease Control and Prevention says Michigan is the worst
COVID-19 hot spot in the country.
Numbers climbed nearly 50-PERCENT in the last month even as the state hit
vaccination mile-stones with more than 50-PERCENT of the population receiving the
shots.
The center says per 100-THOUSAND people, Michigan is averaging 503-CASES of the
virus.
Since the start of the pandemic there have been nearly 23-THOUSAND deaths in
Michigan.
The State Health Department says it's reached the goal of 70-percent of eligible
Michigan residents over the age of 16 who have received a COVID-19 vaccination.
Despite reaching that goal, the state is seeing a fourth surge of the virus. Officials are
concerned about the recent jump in hospitalizations and the number of schools being
affected.


ROBBERY NEAR WMU
Police with the Kalamazoo Department of Public Safety are looking for someone who
robbed a person at gunpoint near the campus of Western Michigan University.
Someone was reportedly trying to get into their apartment Wednesday when the
suspect came up with a gun and demanded they give them their property. The suspect
got away on foot and was wearing a red hoodie. Anyone with information should call
police or Silent Observer.


FASTER HORSES
It's considered a big party and big name country acts appear at Faster Horses at
Michigan International Speedway every summer. But, M-Live reports there have been
30 reports of criminal sexual conduct, 91 assaults and six deaths in the past several
years. Three people died this past July when they died from carbon monoxide
poisoning in a camper. A fourth person, 30-year-old Melissa Donna Havens was
found dead from natural causes. Her death certificate says she died due to
complications of obesity, with drug and alcohol use also playing a factor.


YPSILANTI STUDENT DEATH
A senior at Ypsilanti Community High School in Metro Detroit died Monday after he had
a medical emergency during high school boys basketball tryouts. Jaylen Mitchell was
rushed to St. Joseph Mercy Hospital and received immediate medical care, but died
there. The school says Jaylen enjoyed his friendships, his family and playing multiple
sports. The school says its District Trauma Team has been working with students to
work through their grief.


U-P DEER HUNTING
Deer hunting is going well in the Upper Peninsula. The Department of Natural
Resources says more deer were checked in the U-P on opening day than last year.
The DNR checked 72 deer on Monday compared to 43 last year from the same
locations. The DNR says that weather was decent with cooler temperatures and a little
snow in many spots.


PRESIDENT BIDEN TO VISIT DETROIT
President Joe Biden visits GM's Factory Zero today in Detroit. Not long ago -- it was a
plant without a future. After a two billion dollar makeover, it will make electric vehicles .
The New York Stock Exchange will join Gm this morning in celebration of the grand
opening of Factory ZERO. Chair and CEO Mary Barra will ring the opening bell from
the factor floor.


SPECTRUM COVID-19
In west Michigan, Spectrum Health says it's reached a new high for COVID-19 cases.
President of Spectrum Health west Michigan, Dr. Darryl Elmouchi, says what they're
experiencing is unprecedented. They've seen a dramatic spike in the past week.
Helen DeVos Children's Hospital has admitted 18 kids with Covid-19, the highest
number it's had . Spectrum Health says about 85-percent of the COVID patients in the
hospital have not been vaccinated.


TEEN CROSSBOW DEATH
A 17-year-old was killed by a shot from a crossbow in September. WOOD TV reports
Lane Roslund's body was found in a shallow grave behind a home on M-43 near
Hastings, north of Battle Creek. 17-year-old Patrick Gilmore, who lived in the home,
has been arrested and charged with murder. Gilmore is being held on 750-thousand
dollars bond.


PAGE STOKES-HIT & RUN VICTIM -KENTWOOD
An 82-year-old west Michigan man who hit a woman, killing her, will not face criminal
charges. The man called 9-1-1 to report that he had hit a deer in September, and while
he may have , police found he had hit and killed 32-year-old Page Stokes in
September. The Kentwood man was tracked down by police when they saw damage
to his car. He told them he had hit a deer the night before and he had the small dead
deer in his trunk. WOOD TV reports police noted the deer did not look big enough to
cause the vehicle damage , and DNA testing showed a match to Page on his vehicle.
The man told police he found the dead deer near where he believed he had hit it.


LINE 5
A federal judge says a dispute over a Canadian oil pipeline that runs through a section
of the Great Lakes belongs in her court. U.S. District Judge Janet Neff has retained
jurisdiction in the case between the state of Michigan and Enbridge. Governor
Gretchen Whitmer has ordered Enbridge to close Line 5, which she says risks a spill in
the Straits of Mackinac connecting Lake Huron and Lake Michigan. Whitmer wants the
case heard in state court. But Neff ruled that the matter raises federal issues, including
a treaty between the U.S. and Canada as well as pipeline safety laws.


BUSINESS GROWTH IN IONIA COUNTY
Governor Gretchen Whitmer joined the Michigan Economic Development Corporation
to announce?the expansion of aluminum extrusion product manufacturer Extruded
Aluminum Corporation in Otisco Township in Ionia County with support of a $250,000
Michigan Business Development Program performance-based grant. The project is
expected to generate a total private investment of $30.4 million and create up to 38
high-wage jobs, and Michigan was chosen for the project over a competing site in
Indiana. Extruded Aluminum Corporation processes extruded aluminum products for a
variety of industries, including solar energy, material handling, truck/trailer, military and
automotive. EAC currently has more than 125 employees at its Otisco location.


ADOPTION DAY
Ottawa County will celebrate Adoption Day at 9:00am on November 23 at the 20th
Circuit Court. Adoption Day gives several families more to be grateful for as they head
into the Thanksgiving holiday. In fiscal year 2021, more than over 1,600 Michigan
children were adopted through the Michigan Department of Health and Human
Services or private agencies. At any given time, there are approximately 11,000
children in Michigans foster care system and of those, nearly 200 lack an identified
adoptive family. Typically, adoptions are finalized in private, but on Adoption Day, more
than 30 courts statewide are expected to host virtual or in-person events.


WMU ESPORTS
It may involve virtual worlds, but the impact of esports is very real: It's a billion-dollar
industry hosting tournaments with bigger audiences than the World Series. And
Western Michigan University is ramping up its esports presence, adding a trio of
competitive teams to its roster. Western's varsity esports teams will represent the
University in Overwatch, Rocket League and Valorant competitions in the Mid
American Conference's Esports Collegiate Conference, which is currently in its
inaugural year. The new competitive esports teams are not affiliated with Bronco
Athletics and will instead be supported by University Recreation. The Esports @ WMU
club will remain active for students interested in playing both competitively and
recreationally.


FENSTER RETURNS TO U.S.
American journalist Danny Fenster, who spent nearly six months in jail in military-ruled
Myanmar (ME-IN-MAR), has arrived in the United States. Fenster was sentenced last
week to 11 years of hard labor, but on Monday, he was handed over to former U.S.
diplomat Bill Richardson, who helped negotiate his release. Fenster had been jailed
since he was arrested at Yangon International Airport on May 24th as he was preparing
to board a plane to visit his friends and family in Huntington Woods.


NO TREE LIGHTING IN TC
Traverse City officials have decided to cancel the traditional public Christmas tree
lighting this year, due to COVID-related concerns. In a statement, the Downtown
Development Authority says, Due to Munson Healthcares announcement of the regions
elevation to pandemic response level red, the Downtown Development Authority and
Downtown Traverse City Association have decided to hold the Downtown Light Parade
without the public tree lighting. The Light Parade will still be held on Saturday,
November 20th at 6:30 pm, with other festivities beginning at 5:30 pm. That includes
handing out gift bags to the first 2,000 guests, Christmas caroling by the Sweet
Adelines, and a visit from the National Cherry Queen. The tree will be lit and on display
prior to the parade.


EXTENDED THANKSGIVING BREAK
A western Michigan school district is extending its Thanksgiving break for students in
hopes of helping their mental health. Hesperia Community Schools announced
students will now be on break from Wednesday, November 24 through Tuesday,
November 30. According to the Superintendent, the school year has presented families
and staff with much higher levels of anxiety and stress due to several factors. Those
factors include the increase in COVID-19 cases along with other illnesses and fatigue.
The hope is that the extended break will allow students and staff to recharge, refresh
and get well. The district will also use the extra days to deep clean and sanitize all
buildings.


COVID RESERVE FUND
Traverse City Commissioners have approved setting up a special reserve fund for the
$1.6 million in COVID-19 CARES Act money they will be receiving. They said setting
up a special account for the money will make it easier to meet the government's
reporting requirements for how the money is being spent. The money has to be
earmarked for a project by 2024 and spent by 2026.


CHRISTMAS TREE TAGS
Christmas Tree tags through the Huron-Manistee National Forests are now available
for any 4th grader with the Every Kid Outdoors pass. If you would like to get a free 4th
Grade Voucher, you can go online to download one. Christmas tree permits can be
bought online or in-person at locations throughout the area.
Every Kid Outdoors pass/voucher holders are eligible for a free Christmas tree permit.


EGG MCMUFFIN MILESTONE
The Egg McMuffin reaches a special milestone this week. The iconic sandwich is
turning 50. And to celebrate, McDonald's will charge only 63 cents for the sandwich,
honoring its original price. The Egg McMuffin is comprised of Canadian bacon, egg,
and cheese between an English Muffin. It was first introduced in 1971 in Santa Barbara
as a variation of eggs benedict. Fans can buy one for the special rate this Thursday
only, using the McDonald's app.


LOWER INSURANCE COSTS
Governor Gretchen Whitmer has announced drivers should expect lower costs and
more savings for their auto insurance policies over the previous year. Under the new
auto insurance reform signed into law by the governor, drivers should see even greater
savings on the PIP medical portion of their policies on average between 25 to 62
percent depending on which coverage options they choose this year. Governor
Whitmer also reminded drivers who have let their auto insurance lapse that time is
running short take advantage of purchasing insurance penalty-free before the January
1, 2022, deadline. The lower premiums will save drivers more money on top of the
expected refund that will be distributed after the Michigan Catastrophic Claims
Association voted unanimously to grant the governors request to deliver refund checks
to every Michiganders with auto insurance.


NEW COLLEGE ASSOCIATION PRESIDENT
Brandy Johnson has been named President of the Michigan Community College
Association. Johnson, a respected policy leader in the state government and nonprofit
sectors, will succeed Michael Hansen, who is retiring at the end of 2021. Johnson is the
founder and former executive director of the Michigan College Access Network. Since
2019, she has served in Governor Whitmers administration, first as the governors
education policy advisor and most recently as a manager of the Office of Sixty By 30
within the Michigan Department of Labor and Economic Development. Johnson also
was a policy fellow and college access coordinator under Governor Jennifer Granholm.


BAD SPINACH
The CDC announced that people should not eat Josies Organics baby spinach due to
an E. Coli outbreak.
Ten people have gotten sick and two others have been hospitalized across seven
states after eating Josies Organics baby spinach. They say Minnesota officials found E.
Coli in a package of leftover Josies Organics baby spinach collected from a sick
persons home. Five people in the outbreak reported eating spinach in the week they
got sick, and one reported the Josies Organics brand. Consumers should not eat any
contaminated spinach, and should either throw it away or return it to the store where it
was purchased.


MISSING PERSON REWARD
The family of Lacie Castle is offering a $6,500 reward for information that leads to her
being found. Castle, who has been missing since November 5, was last seen in the
area of Thunder and Anderson Roads in Charlevoix County, wearing a blue hoodie,
black leggings, and carrying a multi-colored bag. Search crews have been looking in
the area, but the search has been put on hold due to firearm deer season.


WMU LEGAL CHALLENGE
Western Michigan University will stop opposing a legal challenge by athletes who
declined to get a COVID-19 vaccine and will now follow the terms of an injunction
ordered by a federal judge and affirmed in October by an appeals court. That ruling
allows athletes to play if they undergo regular testing for the virus and wearing masks
when appropriate. WMU began the fall season by requiring athletes to be vaccinated
against COVID-19.






WebReadyTM Powered by WireReady®NSI