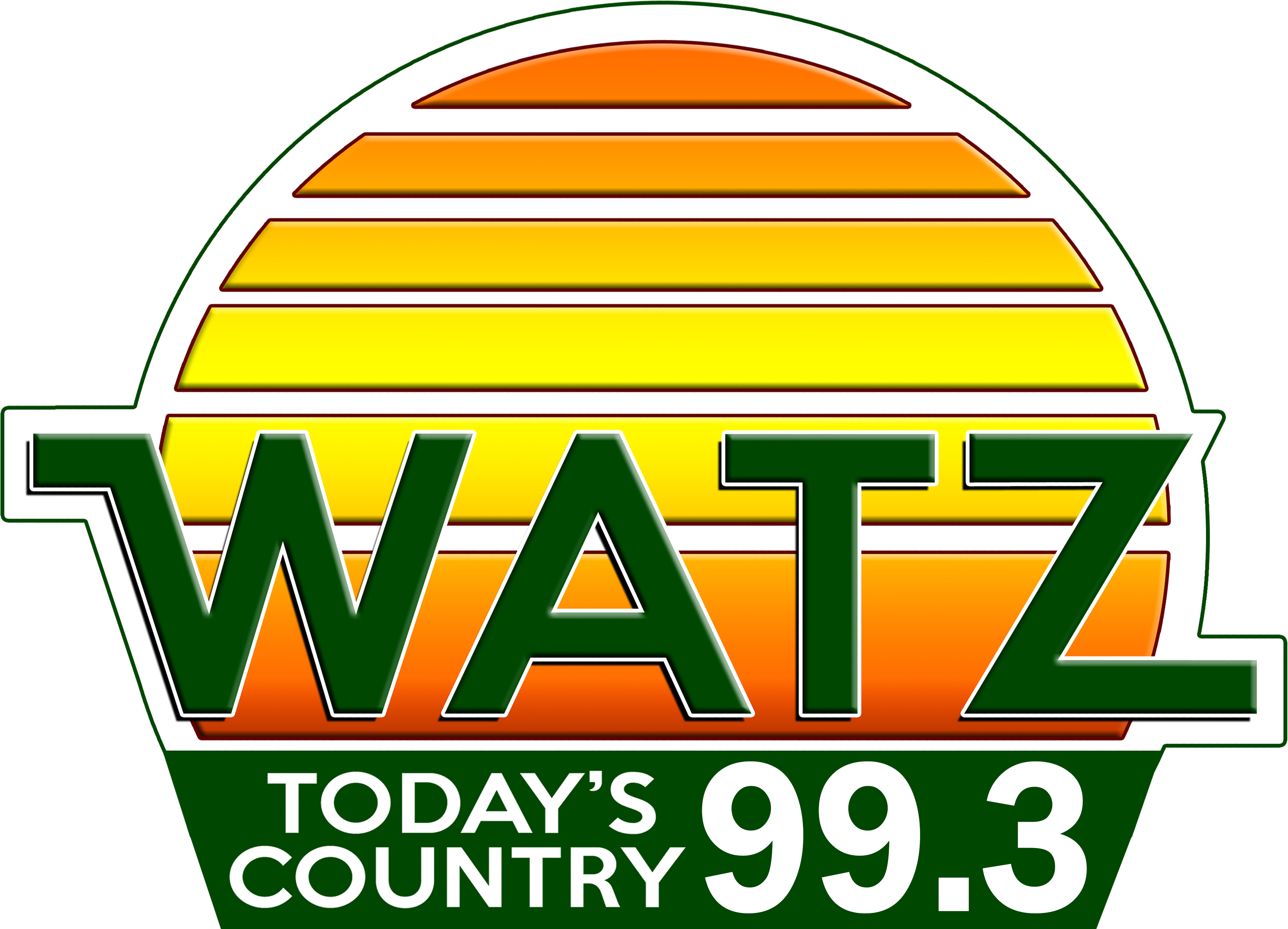 Thursday State News Summary
Thu, 18 Nov 2021 07:30:26 EST


GRAND RAPIDS TASK FORCE
Regional economic development agency The Right Place, Inc. has assembled a
Technology Taskforce to craft a strategy that will position Grand Rapids as the leading
technology cluster in the Midwest. The initiative officially launched with the assembly of
nearly 100 business, academic, and community leaders to begin crafting the plan. The
Right Place has recruited Technology Taskforce co-chairs in Steve Downing, CEO of
Gentex and Rick Pappas, President of Davenport University, both of whom bring a
blend of industry and academic expertise. The goal is for the committee work to
conclude in spring of 2022 with the development and launch of a 10-year strategic plan.


DRIVE VS. WALK SURVEY
A study of nearly 3,400 respondents by BarBend.com found that most people are
willing to take the easiest route to get somewhere, the path of least resistance. They
discovered that, if given a binary choice, over 1 in 3 (34%) Michiganders admit theyd
rather drive, than walk to a destination thats a mere 5-minute walk away. This
compares to a national average of 32%. The research also uncovered that despite so
many admitting they would drive instead of walk to get somewhere, 41% accept that
they dont feel that they walk enough each day. In fact, when quizzed about the number
of steps they walk each day, it was found that the average respondent walks around
3,167 steps per day. Men tended to walk more, clocking on an average of 3,789 steps
per day; as compared to 2,902 steps for women. However, these numbers are likely
dependent on external factors such as the weather, as the majority of respondents said
once the temperature drops to 32F, theres little chance of them walking anywhere.


CHARLEVOIX MAN CHARGED
A Charlevoix man has been charged in connection with a crash involving a state
trooper. 42-year-old Michael Robert Turcott II was arraigned in a Charlevoix County
court on one count of operating while intoxicated causing serious injury and one count
operating an unregistered vehicle. He is now lodged in the Charlevoix County Jail. The
crash occurred on Friday, October 22 as the trooper was transporting a prisoner to the
Charlevoix County Jail. A vehicle MSP says was driven by Turcott, crossed the
centerline towards the patrol car on Boyne City Road near Quarterline in Hayes
Township. The other vehicle, a blue minivan occupied by two persons, struck the patrol
vehicle. There were no serious injuries.


URGING FLU VACCINATIONS
Due to a recent outbreak of more than 525 cases of influenza A among University of
Michigan students, the Michigan Department of Health and Human Services is urging
Michiganders to get their flu and COVID-19 vaccinations. The many cases of influenza
A are being investigated by federal health experts. According to the University of
Michigan, 77% of those that were diagnosed with the flu had not been vaccinated
against the flu. Health officials say flu vaccine administrations are down compared to
previous years. As of November 6, a little more than 2 million doses of flu vaccine have
been administered, which is a 26% decrease from this time last year. 3.5 million people
in Michigan received a flu vaccine last flu season.


LATEST COVID STATS
The number of coronavirus cases in Michigan increased by nearly 15-thousand in the
past two days. Federal health officials say Michigan is the worst in the nation when it
comes to new cases. There were also 242 deaths reported. Most were from a review of
records. The new total pushes the death toll from the start of the pandemic in March
2020 to more than 23-thousand. The number of people hospitalized for treatment of
the virus also jumped by about 200 . There are about 34-hundred adults and kids with
COVID who are hospitalized throughout Michigan.


UNEMPLOYMENT
The federal government has corrected Michigan's unemployment rate, putting it above
the U.S. average. The September jobless figure is now 6.3 percent. It had previously
been at 4.6 percent, below the national rate. October's number, also released , dipped
to 6.1 percent. The U.S. Bureau of Labor Statistics says the problem stems from inputs
into the model for the Detroit-Warren-Dearborn area for January, which produced
distortions in some of the benchmarking factors. State officials reportedly notified the
agency of the issue back in May.


TERM LIMITS
A federal appeals court has rejected a challenge to a Michigan law that restricts how
long people can serve in the Legislature. Voters in 1992 endorsed term limits allowing
House members to serve six years, while senators can serve eight years. Former
lawmakers argued the law illegally blocks their access to the ballot. But the appeals
court says the law controls eligibility, not access. The court says residents who want to
change the law will have to do it at the ballot box and not in a courtroom.


SPIKED CEREAL
A Michigan man accused of spiking his wife's cereal with heroin has been convicted of
murder and other crimes. The medical examiner had classified Christina Harris' death
in 2014 as an accidental overdose. But investigators subsequently alleged that it was a
murder scheme hatched by Jason Harris at their Davison home in Genesee County.
Family members insisted that Christina didn't use drugs. Indeed, a sample of frozen
breast milk showed no evidence of it. Harris was charged in 2019, five years after his
wife's death. He received $120-THOUSAND dollars in life insurance benefits. Two
weeks after Christina's death, another woman moved into the home. Harris faces life in
prison.


FIRE CHIEF DIES
The Pentwater community is mourning after the death of their fire chief. Paul Smith
passed away late Tuesday after a battle with cancer. Smith began with the Pentwater
Fire Department in 2002. He became the department's chief in April 2018 after the
retirement of longtime Fire Chief Terry Cluchey. He also served as the department's
dive team leader. Chief Smith leaves behind his wife, Karen, along with children and
grandchildren.


A2 TO TC RAIL
It's been in talks for years...the Ann Arbor to Traverse City Passenger Rail Project, but
then came the pandemic. Now, Groundwork Center for Resilient Communities
Transportation manager Carolyn Ulstad says this is really about bringing rail back. She
says that it's a historic time, that they've never seen this much rail investment within the
entire country and then within our state. She says they've been working with partners to
apply for grants to get some studies done.


TOYOTA RECALL
Toyota is recalling more than 238-THOUSAND Camry sedans -- because they can
suddenly lose power assist in the brake system. The recall covers certain sedans from
the 2018 and 2019 model years. Toyota says some brake system components can
wear prematurely, but if the power brakes fail, the brakes would still work without the
power assist. Toyota dealers will inspect a vacuum pump and repair or replace it --
owners will be notified by mid-January.


DRUG BUST
A drug bust in Wayne County turns up hundreds of pills, money, and meth. The
investigation was led by a State Police narcotics team, which seized more than 65-
HUNDRED dollars during the bust, along with a gun, opioids and less than a pound of
methamphetamine. One person, who investigators say is on parole, was arrested and
is awaiting charges.


DPS REMOTE
The rising number of COVID cases in the classroom is leading Detroit Public Schools
to go remote ONE DAY a week.
DPS will be making Fridays VIRTUAL for students during the month of December.
District spokesperson Crystal Wilson says they need more time to thoroughly clean the
schools, as the state enters the fourth wave of the virus --
She says the move will also offer mental health relief for both staff and students.


SCHOOL FIGHT
Police in Metro Detroit say they are trying to investigate a massive brawl at Woodhaven
High School that injured a school liason officer - but none of the parents will allow them
to talk to their kids. Several students recorded the fight on Novermber 9th and put it on
social media. But police say they have contacted the parents of at least nine students
and none of them will cooperate. The liason officer was assaulted by two students as
she tried to break up the fight and was treated at the hospital.


GRAND RAPIDS VIOLENCE
An event was held last night for organizations to pitch ideas to cut down on violence in
Grand Rapids. It was a competition put on by the city's Safe Alliances for Everyone
Task Force. The boys and Girls Club of Grand Rapids suggested having a safe place
for kids to go after school like the club. Five organizations won 10-thousand dollar
awards.


RIVERVIEW COUNCILMAN
Riverview City Councilman David Robbins arraigned Wednesday on three charges in
connection with an alleged drunken driving crash just hours after being elected.
The 34-YEAR old is accused of driving while intoxicated, hitting a tree in the median of
Fort and Voight Streets around 2am on November 4th, and then fleeing the scene on
foot.
Robbins is out on bond and on an alcohol tether. He is due back in court in Wayne
County for a probable cause hearing on November 24th.


CHILD PORN
A Southgate man has pleaded guilty to more than a dozen federal charges after federal
agents say he traveled to Pennsylvania to have sex with a 13-year-old girl. The
indictment says that 58-year-old Mark Hillis used the screen name "Daddy" to bombard
the girl with obscene images and texts after meeting her in an online YouTube chat
room. Agents say that Hollis was able to convince the girl to sneak out her house in
the middle of the night, then assaulted her in a motel room.
The charges include numerous counts of child porn and illicit sexual conduct


KIDS VAX TOWN HALL
The State of Michigan is hosting a virtual town hall for parents and families today at
noon to answer questions about the COVID-19 vaccine now available for children ages
5 to 11.
The event will be streamed live on the Michigan Department of Health and Human
Services face-book page and will feature pediatricians and family physicians to talk
about the safety, efficiency and importance of the virus vaccine, as well as address
concerns.
Additional town halls are expected to take place.


MICHAEL JOHNSTON-STRYKER SON
A scandal involving the son of Kalamazoo billionaires Ronda Stryker and William
Johnston. 38-year-old Michael Johnston , co-founder of record label Audiotree, has
been charged in Chicago for allegedly using a hidden camera to secretly record house
sitters in the nude. A civil lawsuit was filed in September alleging that Johnston and his
wife recorded a nanny and her friend on hidden cameras while they were undressing
and bathing. Johnston's mother is an heiress to the Stryker Corporation and his father
William is chairman of Greenleaf Trust and vice chair of the Western Michigan
University Board of Trustees.


MSU CAMERAS
300 new cameras and a GPS tracking app are some of the safety "upgrades"
announced during a virtual townhall with Michigan State University officials. MSU
Police Chief Marlon Lynch said the cameras could be installed by Thanksgiving.
Safety is a big concern following the disappearance of 18-year-old Brendan Santo,
from Rochester Hills. The Grand Valley State University student was in East Lansing
for the annual MSU-U of M football game. Santo was last seen at Yakley Hall, where
MSU officials say a camera wasn't working.


MARQUETTE CHASE
A Marquette County fugitive is behind bars after leading officers on a high speed chase
Wednesday morning. W-L-U-C reports Chenoa Phillips was driving through the former
K.I. Sawyer Air Force base when sheriff's deputies tried to stop her. She took off and
led officers on a chase through Forsyth, West Branch and Sands Township at speeds
upward of 99 miles an hour. Officers used stop sticks to bring her vehicle to a stop in
Sands Township.


SOLAR PANELS
A west Michigan community will become the first in the state to use floating solar
panels near the water treatment plant. Plainfield Township, near Grand Rapids,
reportedly will use the floating solar panels in a corner of a former gravel pit that's now
a reservoir to help cut down on energy costs. Installation may begin next year.


TRAVERSE CITY PLANS
Traverse City residents will have the opportunity to view and weigh in on preliminary
design plans for the reconstruction of East Front Street and Grandview Parkway.
Those projects are slated to take place over the next two years. Consultants will
present a preferred design concept to the public at three community workshops tonight
and Friday.





WebReadyTM Powered by WireReady®NSI