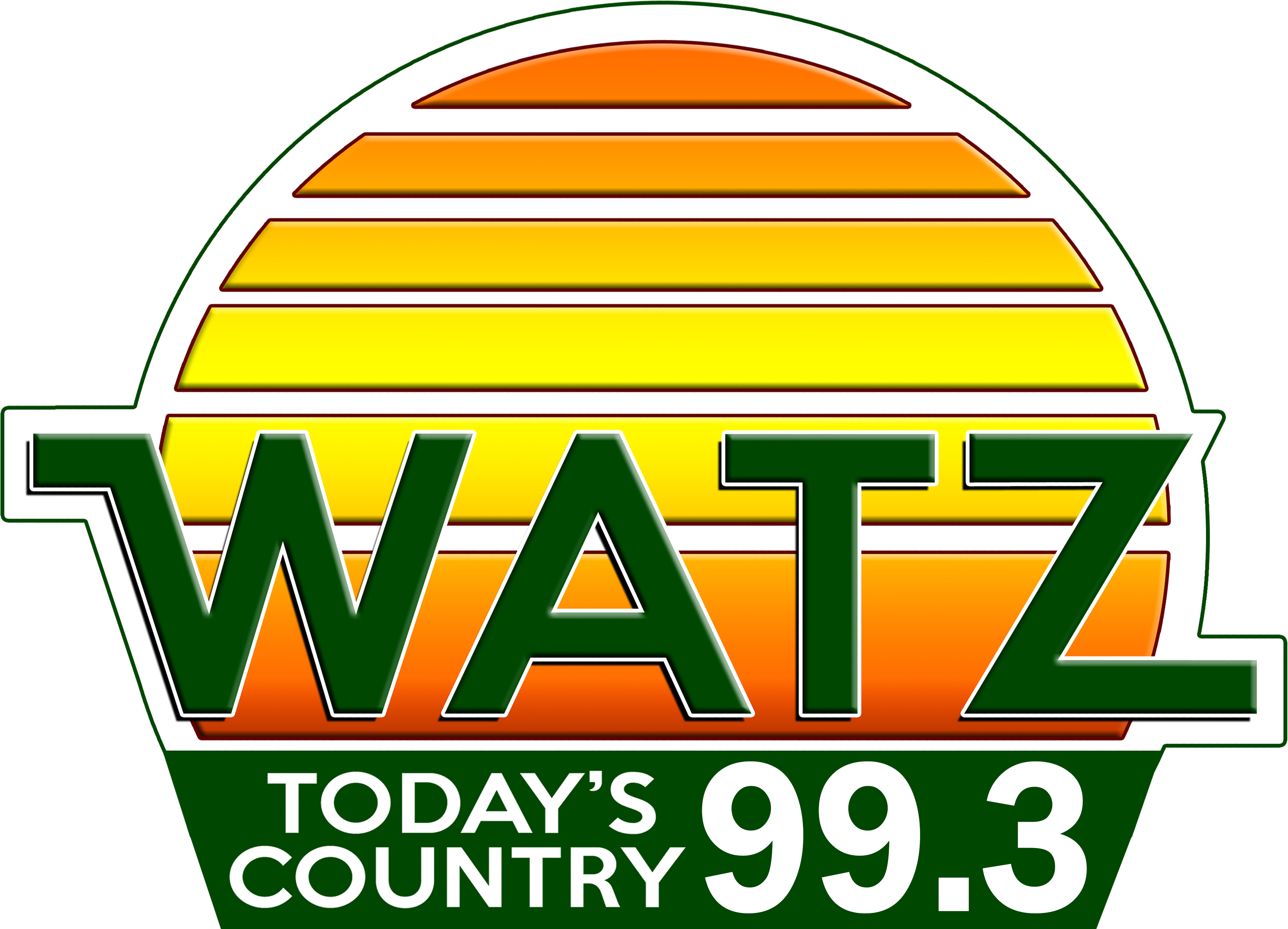 Monday State News Summary
Mon, 22 Nov 2021 07:07:14 EST


POWER OUTAGES
High winds on Sunday have resulted in more than 10-thousand power outages
statewide for Consumers Energy this morning. There were 40-thousand on Sunday.


A COUPLE OF MISSIONARIES RELEASED IN HAITI
New information this morning about a group of missionaries who have been held as
hostages in Haiti for more than a month.
Two of the 17-PEOPLE who were there as part of a trip through Christian Aid Ministries
have been released.
1-ADULT and 4-CHILDREN from Oceana County in the west-end of the state were part
of the October 16th mission.
A statement from Christian Aid officials says the two hostages are safe, in good spirits
and being cared for. No more information will be released at this time.


KELLOGG TALKS
Negotiations are expected to start this week between Battle Creek based Kellogg
Company and the union representing 14-HUNDRED workers who have been on strike
for nearly 2-MONTHS.
The meeting is the first time the two sides will meet since the beginning of November
when an agreement COULD NOT be met after two days of bargaining.
Picketing workers at 4-PLANTS are fighting to get rid of the two-tier wage and benefits
system, which they claim unfairly devalues newer workers and creates hostility
between newer and older workers.


KALAMAZOO DRIVE-BY SHOOTING
One person is hospitalized after being shot in a drive-by shooting in Kalamazoo
yesterday afternoon. Police are investigating. The victim has non-life threatening
injuries.


MISSING PERSON LANSING
An elderly man is missing in Lansing. Police say 87-year-old William McKaney was
last seen last evening in the 200 block of West Jolly. McKaney suffers from dementia.
He was seen walking to the nearby McDonald's/ He is five foot eight and weights 150
pounds. He was wearing a baseball hat, black jeans, and white tennis shoes.


RHODES SCHOLAR-U-M
A student from the University of Michigan has been named a 20-22, Rhodes Scholar
only one of 32-AMERICANS chosen for an Oxford University scholarship.
Rachael Merritt is a senior in the college of Literature, Science and the Arts and is
double-majoring in Russian and International Studies.
The Grand Rapids native plans to enroll in the Oxford Russian and Eastern European
studies Master's Program and follow with a Masters' in internet social science.
She is the 30th Rhodes scholar from U-of-M since the award was created in 19-02.


NORTH CENTRAL MICHIGAN COLLEGE SPORTS
In Petoskey, North Central Michigan College has announced the addition of six varsity
athletic teams that will compete within the National Junior College Athletic Association
beginning in the Fall of 2022. The Timberwolves will add men's and women's
basketball, women's volleyball, men's and women's cross country, and E-Sports.


FAST CASH LOTTO WINNER
An Alpena County man has won nearly 700-thousand dollars playing Fast Cash Lotto.
The man , who chose to remain anonymous, bought his winning ticket at the K-and-T
Party store on M-32 in Herron, west of Alpena. The 37-year-old plays to pay bills and
save the rest.


POWER OUTAGES
High winds on Sunday have resulted in more than 16-thousand power outages
statewide for Consumers Energy this morning. There were 40-thousand on Sunday. In
west Michigan, Kalalamzoo County, Van Buren, Ionia, and Kent all have more than one
thousand without power. In northern Michigan, Alcona, Otsego and Antrim County all
have more than 500 without power. Genesee County in southeast Michigan has more
than 12-hundred out.


MAC BRIDGE WIND ESCORT
High winds at the Mackinac Bridge this morning is requiring an escort of some "high
profile" vehicles across the bridge. Examples of high profile vehicles include: pickup
trucks with campers; cars with small boats, bicycles or luggage attached to the roof;
semi-tractors with enclosed trailers and all trailers with side walls over two feet in
height.The Mackinac Bridge Authority is monitoring wind speeds at various points along
the structure.


MATTAWAN SCHOOLS THREATS
The Mattawan Consolidated Schools in southwest Michigan are closed today and
tomorrow because of threats against the high school. Schools superintendent Randy
Fleenor says in a letter to families that law enforcement has been notified. School will
reopen next Monday, November 29th.


MI SCHOOLS SHUT DOWN
More Michigan schools are shutting down for the entire week of Thanksgiving, giving
staff and families an opportunity to recover from illness, including COVID-19.
The decisions come as the state continues to post the worst new case rate in the U.S.
In northern Michigan, Kingsley, Elk Rapids and Kalkaska schools added Monday and
Tuesday to the Thanksgiving break. Elk Rapids was conducting over 100 rapid tests for
COVID-19 but ran out of supplies. The Kalkaska district says its schools would undergo
a "thorough, deep cleaning" during the break.


LCA MELEE
Sun PistonsLakers game at Little Caesars Arena.
Los Angeles superstar LeBron James was ejected from the game after drawing blood
on Detroit's Center Isaiah Stewart's face when they were tangled up while boxing out
for a rebound. James' left elbow and hand appeared to make contact with Stewart
above the neck, sending him into a bloody rage. Stewart had to be held back more than
once, keeping him separated from James.
Stewart was also ejected from the game early in the 3rd Quarter. Lakers guard Russell
Westbrook was also assessed a technical after the officials reviewed the play and the
fallout from it.
L-A won the game, beating Detroit 121-to-116.


KALAMAZOO MEN ARRESTED AFTER KIDNAPPING
Two men from Kalamazoo were arrested in Indiana Saturday after a Police officer was
hurt during an arrest. Police say an officer was seriously injured after a kidnapping
suspect drove at three police cars during a chase in northwest Indiana and hit one
vehicle head-on. Indiana State Police received a call around 7 p.m. Saturday from
someone who said their daughter was being held against her will in a vehicle. The
caller said the offender had a handgun and was traveling eastbound on I-94 from the
Illinois state line. Police located the vehicle but the driver sped away. The suspect later
turned his vehicle around and drove at the police cars hitting a Porter, Indiana officer.
His injuries were not life-threatening. The two were arrested, and a female in the
vehicle was taken to a local hospital.


OCEOLA MAN CHARGED WITH GRANDPARENTS MURDER
A man in Oceola Township has been charged in connection to the deaths of his
grandparents. The elderly couple was found dead inside their home on Friday.
Raymond Hallam called 911 regarding an active threat at his grandparents home, but
was arrested once police arrived. 75-year-old Dale Dormanen and 79-year-old Joan
Dormanen are the two victims. Police don't know exactly how the couple was killed at
this time. Hallman was arraigned Sunday on two counts of homicide open murder. He
was not offered a bond. We'll provide more details as we learn more about this
investigation.


LAST KMART CLOSES
The last remaining Kmart in Michigan closed this weekend, ending 59 years of
business in the companys home state. The Marshall location, Michigan Ave shut it
doors for the final time Sunday. Kmart has deep roots in Michigan going back to 1899
when Sebastian Spering Kresge opening a five-and-dime store in downtown Detroit.
The first Kmart store opened in Garden City, Michigan in 1962. Within four years, the
discount big box store was operating 162 locations across the United States. At its
peak, Kmart operated about 2,500 locations worldwide.


U-S MAN LOSES BORDER LAWSUIT
A man who was detained for several hours in a cold cell at a Detroit border crossing
lost his lawsuit against a federal agent. In 2015, Anas Elhady, who's a U.S. citizen and
a Muslim, was detained at the Ambassador Bridge when returning to Michigan from
Canada. He's believes he is on a watch list, because he gets harassed whenever he
travels. When Elhady was detained, he says he had to give up his coat and shoes
while he sat in a cold cell for four hours. But an appeals court ruled in favor of the U.S.
border officer and dismissed the case. In a 2-1 decision, the court said Friday that a
key legal precedent that applies to questionable behavior by federal agents doesn't
apply at the border.


WOMAN ARRESTED TRYING TO BRING GUNS INTO CANADA
A woman from Florida has been caught crossing into Canada with dozens of illegal
guns. 48-year-old Vivian Richards of Oakland Park, Florida was crossing Blue Water
Bridge from Port Huron when she was caught trying to smuggle illegal weapons and
ammunition into Canada earlier this month. The Canada Border Services Agency said
Richards was caught with more than 50 illegal firearms in her car while crossing the
bridge into Point Edward, Ontario. When she was referred for a second examination,
they found 13 over-capacity magazines, 43 10 round pistol magazines, and 100 rounds
of ammunition inside of boxes in her trunk. Richards was arrested in Canada and is
facing several charges including unauthorized possession of a prohibited weapon, and
possession for the purpose of weapons trafficking. She is scheduled to appear in court
next Wednesday.


CONSUMERS UPPER RENEWABLE ENERGY PRODUCTION
Consumers Energy, based in Jackson, says it will add enough renewable energy
through three solar projects in 2023 that will power close to 190-thousand homes. The
company says the projects in the southern-central part of the state are expected to
produce 375 mega-watts of clean energy. To make it all happen, Consumers would
own and operate one facility while purchasing power from two other facilities. The
company is waiting for approval by the Michigan Public Service Commission right now.
This all comes as part of Consumer's Clean Energy Plan to increase renewable energy
by eliminating coal as a fuel source for electricity by 2025 and achieve net zero carbon
emissions by 2040. The projects would come online in 2023.


3 ARRESTED IN SAGINAW FOLLOWING METRO DETROIT MURDER
A mother, her teenage son, and another teen were arrested and charged in a drug deal
that left a 22 year-old man dead. Oakland County police say 16-year-old Eric Burrell,
his older brother, and 17-year-old Torrion Wilson met up with Maleik Gilmore in Pontiac
to purchase drugs from him last Sunday night around 10:30. Wilson and Burrell
attempted to rob Gilmore during their exchange in the area of Perry on Ridgemont
Street, when they shot and killed him. Police arrested Wilson and Burrell this past
Wednesday in Saginaw. Burrell's mother, 39-year-old Jennifer Wilson, was also
arrested and charged as an accessory for driving the boys away from the scene.
Despite the same last name, police do not believe Jennifer and Torrion are related.
Police believe Burells older brother and Jennifers son, 20-year-old Demetrious Brox Jr.,
was involved in the crime, he remains on the run.


GUIDELINES FOR SAFE DRIVING DURING DEER SEASON
The Michigan State Police have issued guidelines for avoiding deer collisions. The
recommendations come as the number of deer-related collisions in the state rises. In
2020, deer were involved in approximately 21% of all car accidents in Michigan. MSP
advises drivers to be cautious and reminds residents that if one deer is seen, there are
likely to be more nearby. According to police, drivers should not swerve to avoid deer
and should drive cautiously at dawn and dusk. When there is no oncoming traffic,
vehicles should also use their high lights or brights. Like always, drivers should avoid
being distracted and should always be wearing their seatbelt.





WebReadyTM Powered by WireReady®NSI