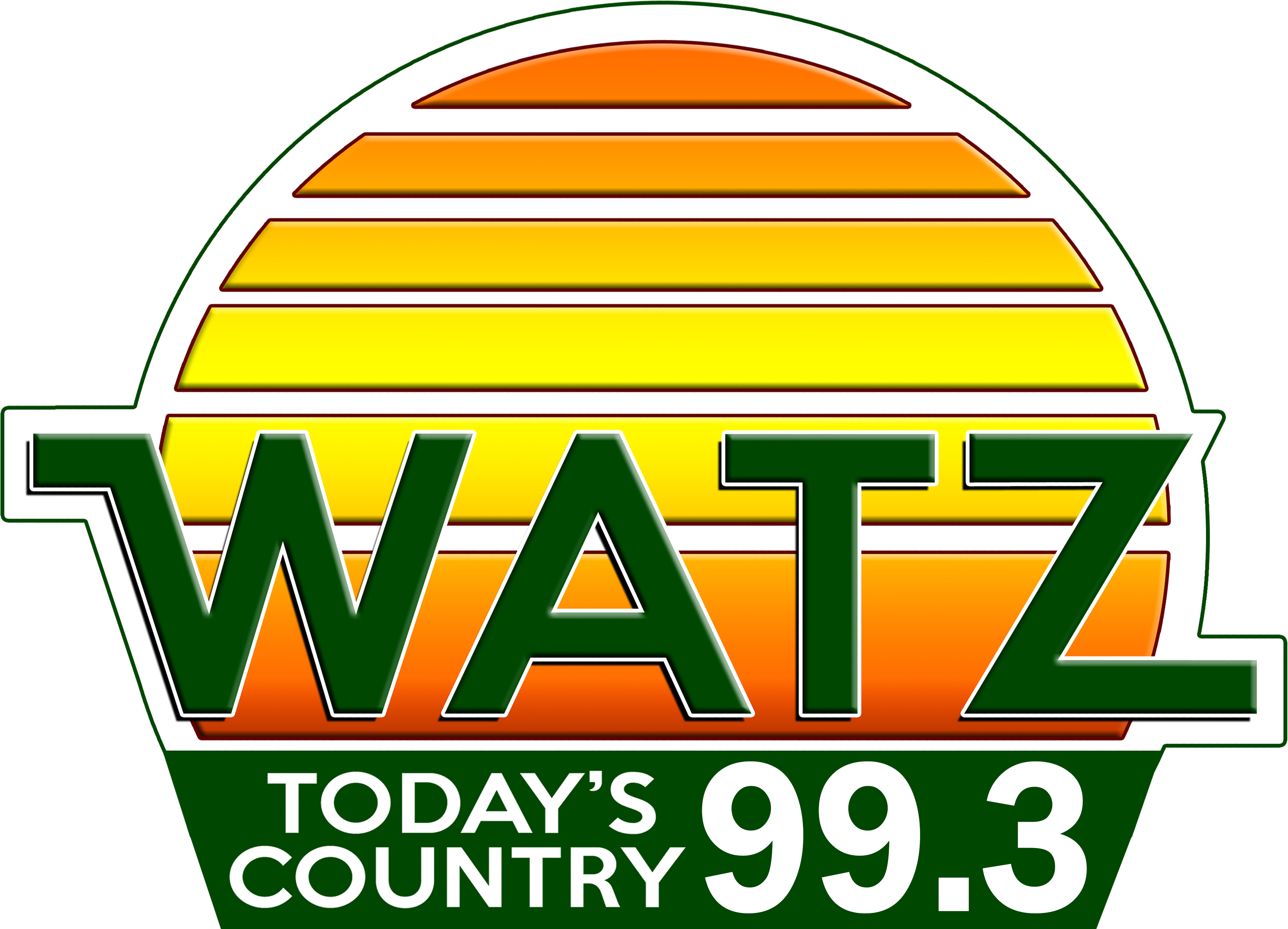 Monday Morning State News
Mon, 27 Dec 2021 11:51:56 EST



FLINT DOUBLE MURDER
Police in Flint are investigating a shooting that happened Sunday morning after a holiday party, leaving two people dead. Around 1am, a 19-year-old male, and a 25-yearold- man were shot and killed in the area of Fenton Road and 12th Street. A third male had very minor injuries after being shot, and is expected to recover. He was treated and released at the scene. No one has been arrested at this time. Flint detectives are asking that anyone with information to please call the Crime Stoppers of Flint right away.

ACCUSED WOULD-BE GOV KIDNAPPERS SEEK TO DISMISS
Five men accused of plotting to kidnap Governor Gretchen Whitmer have defense attorneys seeking to dismiss charges against them. The attorneys describe the charges as "egregious overreaching" by federal agents and informants. According to the Detroit News, the attornies filed a 20-page motion on Saturday asking U.S. District Judge Robert Jonker to dismiss the conspiracy charge. This all in an effort to end the federal government's case along with other charges. This request comes after details were reveled about the government's team in the case, that includes an FBI special agent who was arrested on a domestic violence charge and later fired and convicted of a misdemeanor.

COVID-19 AND THE OBESE
Nearly two years into the COVID-19 pandemic, researchers are learning more about why so many obese people are hospitalized and dying from the coronavirus and that could have big implications for Michigan. Stanford University researchers found that the virus penetrates fat cells, which can act something like a COVID-19 storage tank - and trigger a potentially fatal immune response in the body. Approximately 35 percent of Michigan adults are obese and experts say that the research underlines the urgent need to address the problem. Obesity afflicts all demographics, but it is more prevalent in minority communities.

MICHIGAN HOLIDAY SHOPPING
Michiganders aren't slowing down when it comes to shopping.The Michigan Retailers Association is reporting a 60 percent increase in sales for the month of November, with Thanksgiving weekend bringing in more sales than 2019 and 2020. Retailers' positive outlook also remains strong, with 53 percent of store owners predicting their sales will continue to rise through February.

HOLIDAY GIFT RETURN
Retailers have been trying to gear up for the holiday gift return season. But returning items could be a bit frustrating for consumers. There are almost 200-THOUSAND fewer workers in retail stores now than before the pandemic. That means there could be fewer people able to handle gift returns. Retailers have been trying to hire people just to handle all of the returns this year but many are still understaffed. So, as you return items, be patient. Many of the sales people are newly hired, some still learning the ropes. It's important to make sure they realize the item you're returning was a gift and should not be put back on the credit card of the purchaser.

PARENTS OF ACCUSED OXFORD SHOOTER SEEK LOWER BAIL
Prosecutors in Michigan are striking back against the parents of a boy charged with a school shooting that killed four students. James and Jennifer Crumbley are charged with involuntary manslaughter in the case. They want a judge to lower their $500,000 bond so they can get out of jail. But prosecutors claim the Crumbleys will flee if they're released. The parents are charged under a theory that they made a gun available to their son and had opportunities to prevent the bloodshed. On the day of the shooting, the parents were summoned to discuss Ethan's disturbing drawings. The Crumbleys say they had no idea that he would commit violence. Their next court hearing is January 7th.

DRIVE SOBER OR GET PULLED OVER
Michigan State Police are stepping up patrols this holiday season to crack down on impaired driving. Their annual drive sober or get pulled over campaign has more officers out on patrols. State Troopers will be looking for people under the influence of drugs or alcohol from now until January 1. Troopers are doing this to make sure drivers arent impaired when driving, and instead, are giving the gift of safe roads during the holiday season. More than 40-PERCENT of fatal crashes in in the state involve an impaired driver.

MICHIGAN HELPS ANIMALS DISPLACED IN TORNADOS
Dogs and cats who were left in shelters after a tornado hit Kentucky are now in better hands. Dogs and cats were transferred from Kentucky to a shelter in Michigan by Florida Urgent Rescue. FUR completed its first transport on Wednesday. The Humane Society of Southwestern Michigan received seven dogs and five cats from the Caldwell County and Marshall County shelters. FUR had to get the animals' vaccines up to date and obtain their health certificates in order to move them.

MICHIGAN BAR PRICES COULD GO UP
It could cost more to be a Michigan lawyer. The Michigan Supreme Court is accepting public comment on a proposal to raise dues for most lawyers by $70 a year to $385 or 22%. The State Bar of Michigan has not had a dues increase since 2003. The court says the increase would help "continue the valuable services and resources the Bar provides for its members." Lawyers help pay for the operations of the State Bar and the attorney discipline system.The Supreme Court is accepting comments until April 1. It also will hold a public hearing.

UM MAKES NUCLEAR ENERGY BREAKTHROUGH
Nuclear 'shadow corrosion' has been reproduced in a University of Michigan lab, paving the way to longer fuel life. It's a solution to a 55-year-old problem in boiling water reactorswhich represent a third of nuclear power reactors in the United States. Now the problem has been emulated with ion beams. "Shadow corrosion" affects fuel rods and fuel channels, creating images of nearby parts on their surface. The damage can create pinholes around the fuel rods, requiring early replacement. Such problems can cost about $1 million per day. While no meltdowns have occurred due to shadow corrosion, it drives up the cost of nuclear power because operators have to shut down reactors and waste fuel. Ion beams can test nuclear materials roughly a thousand times fasterand at a thousandth the costcompared to research reactors. U of M researchers are the first to successfully reproduce shadow corrosion outside of a reactor.


WINTER WEATHER ADVISORY SE MI
A Winter Weather Advisory is in effect this morning across the central portions of southeast Michigan. Snow is expected and could accumulate up to 2 inches in less than 3 hours. A light glazing of ice will also be possible.

MURDER SUSPECT SOUGHT DETROIT
Police in Detroit are still looking for 62-year-old Dwayne McDonald following a doubleshooting on Christmas day claiming the lives of a 57-YEAR old woman and her 13- YEAR old specials needs daughter. Chief James White says McDonald is the husband of the 57-YEAR old victim, and he is a person of interest. The woman and her daughter were found shot to death inside their home on Prevost, Saturday. McDonald is believed to be driving a gray Buick Lucerne with Michigan license plate EK-Y-4-0-7-4.

CHRISTMAS EVE VICTIM GRAND RAPIDS
A woman shot and killed on Christmas Eve in Grand Rapids has been identified as 43- year-old Hope Cutts. She was reportedly shot at the Well House, a nonprofit organization that provided shared low cost housing to the community. A male suspect has been arrested. Cutts' sister , Tiara Spence, tells WOOD TV she doesn't know much about the suspect but believes the two met while she was living in the residence. The family has set up a gofundme account to help pay for funeral expenses.

BURGLAR SHOOTS HOMEOWNER
A homeowner was shot by a burglar in Kalamazoo Sunday afternoon. The man says the suspect shot him during the burglary and ran away, according to the Kalamazoo Department of Public Safety. He was taken to the hospital and is in stable condition . Police set up a perimeter and saw the suspect running through backyards. She was arrested and faces several felony charges.

GAS PRICES
A little bit of relief at the pumps this week for Michigan motorists as prices drop 4- CENTS a gallon from last week. The average price for a gallon of regular unleaded is 3- DOLLARS and 10-CENTS. Triple-A is reporting gas prices are 82-CENTS more than this time last year. A full 15- GALLON tank of gas will cost around 46-DOLLARS. The cheapest gas in the state is in Grand Rapids where motorists are paying 2- DOLLARS and 89-CENTS a gallon. The most expensive in Marquette at 3-DOLLARS and 34-CENTS a gallon.

MARVELLETTES SINGER DIES
SAD news regarding one of the Marvellettes. Her daughter says Wanda Young died last week in her Garden City home. She was 78. Meta Ventress says her mother died of complications of chronic obstructive pulmonary disease. Young and other members of The Marvelettes were teenagers when they recorded "Please Mr. Postman" for Berry Gordy Jr.'s Motown Records in 1961. The song became Motown's first Number 1 pop hit.

FLIGHT CANCELLATIONS DETROIT
For a 4th straight day, COVID-19 is crimping holiday travels for those coming in and out of Detroit Metro-Airport. More than 3-THOUSAND flights from various airlines canceled since Christmas Eve due to crew shortages thinned by the virus. Several outgoing Delta flights so far are delayed at Detroit-Metro. Skywest airlines, which is a Delta partner has several out-going flights canceled. On the arrivals board is where you see big problems. 20-FLIGHTS and counting canceled with more than 20-DELAYED. Anyone who has plans to either travel or pick up someone from the airport is urged to check and check again as the delays and cancellations are expected to continue.

U-P FIRE
A woman in the Upper Peninsula is safe after her mobile home caught on fire on Christmas morning. Upnorthlive reports the 82-year-old woman woke up to the smell of smoke and she yelled for help from her home in Sault Ste. Marie. Someone passing by called 911. The woman was treated for smoke inhalation. The home was destroyed. The cause of the fire is being investigated.

PARAKEET HOARDING
As if 500-PARAKEETS was not enough to take care of, an animal rescue group in Macomb County received another 336-BIRDS on Sunday. A facebook post from the Detroit Animal Welfare Group says 3-BIRD rescues are working together and all of the birds are in good hands and will be getting the care they need. Adoptions will start in January 23rd, but in the mean-time donations are needed to care for flock of parakeets. The original batch of birds was surrendered by the son of an animal hoarder who initially said he only had 60-TO-80 birds.

MURDER INVESTIGATION U-P
A suspect is being held in the Gogebic County Jail in the U-P after one person was shot and killed on Christmas Eve in Marenisco Township. The shooting reportedly happened at a cabin at about 1:15 in the morning. When police arrived , one person was dead and another person had also been shot. They were taken to a hospital.

MARIJUANA ALPENA
Recreational and medical marijuana businesses can now set up shop in Alpena. Last week, the Alpena Municipal Council formally adopted an amended ordinance that allows recreational marijuana shops to operate within the city limits. City officials claim there are several business developers that have inquired about selling recreational marijuana in town.

I-94 SHOOTING
Michigan State police officials say a man who called to report a shooting early Sunday morning had 2-GUNS confiscated following an investigation of the incident. Officials say around 12:45am, a 25-YEAR old C-P-L holder called to say he had been shot at on I-75 just north of I-94, but no evidence was located on the high-way to indicate a shooting took place in the area reported. The man told police he fired backward toward the alleged shooter as he drove. Police also confiscated the man's phone as evidence and processed his vehicle. Anyone with information is asked to contact M-S-P.

LOTTERY JACKPOTS
Some big lottery jackpots that could make someone's holidays a whole lot merrier. Tonight's powerball jackpot is an estimated $416 MILLION dollars while Tuesday's MEGA MILLIONS JACKPOT IS $201 million dollars.






WebReadyTM Powered by WireReady®NSI