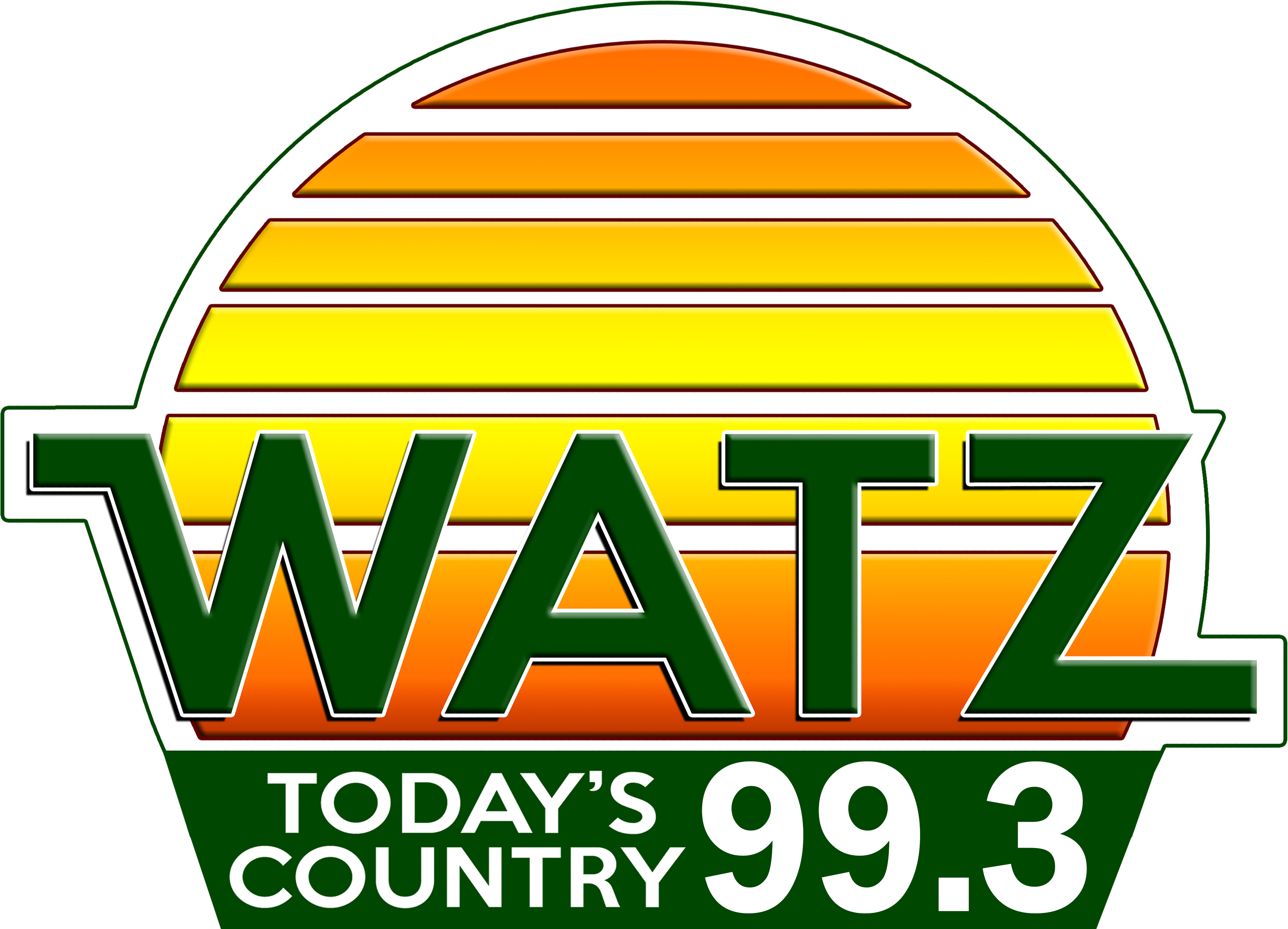 Tuesday Morning State News
Tue, 28 Dec 2021 06:53:49 EST


SUBSTITUTE TEACHERS
Legislation that will allow more people to be substitute teachers has been signed into law by Governor Whitmer. The bill allows schools to have people without teacher or substitute certification teach through the end of this school year, but they must already work in the district. For example, secretaries and paraprofessionals would be able to work as substitutes. The Governor says allowing schools to employ school staff that students know as substitute teachers will help keep school doors open and students learning in the classroom the rest of the school year.

COVID CASES
The total number of cases seem high, but there is some good news coming out of the latest report on the coronavirus in Michigan. The state Health Department reported nearly 33-thousand new cases since last Thursday. The daily average of about 66- hundred is lower than the case count last week. There were also 274 deaths reported. The number of people hospitalized for treatment of COVID has been dropping for the past week. As of Monday, the state reports 3,797 adults hospitalized. That's down by about 250 people in the past week.

CDC COVID ISOLATION
U.S. health officials are cutting isolation restrictions for Americans who test positive for the coronavirus and shortening the time that close contacts have to quarantine. The CDC now says people with the virus can leave isolation after five days, down from 10 days. People exposed to the virus can also leave quarantine after five days. Officials say the guidance is in keeping with growing evidence that the coronavirus is most infectious in the two days before and three days after symptom onset.

EMU CANCELS GAMES
A rise in the number of COVID cases is leading Eastern Michigan University to postpone two men's basketball games scheduled for later this week. The Eagles' game with Ohio University scheduled for tomorrow and Saturday's home game against the University of Buffalo have been postponed. The Mid American Conference modified its rescheduling policy last week. The games will be rescheduled, however no new dates have been set.

FEDS INVESTIGATE HYUNDAI, KIA VEHICLES.
U.S. auto safety regulators have stepped up a series of investigations into multiple engine fires that have plagued Hyundai and Kia vehicles for more than six years. The Associated Press says the National Highway Traffic Safety Administration says a new engineering analysis investigation covers more than 3 million vehicles from the 2011 through 2016 model years. The agency has 161 complaints of engine fires, some of which occurred in vehicles that already have been recalled. Engine failures and fires have dogged the Korean automakers' vehicles September of 2015 when it issued an engine failure recall. Since then it has issued at least eight more recalls for a host of engine problems, according to NHTSA documents posted on its website Monday.

FIRE AT POST OFFICE
A fire in the lobby of the Highland Township Post Office causes more than 100- thousand dollars in damage. Now authorities are asking for the public's help in finding the woman responsible. The Oakland County Sheriff's Department says the woman is seen on security video starting a piece of paper on fire and then putting it in a trash can at the Post Office near M-59 and Milford Road just after ten o'clock Sunday night. The lobby of the Post Office is open 24-hours a day. Highland Township Firefighters put out the flames, but there is extensive damage. A five-thousand dollar reward for information leading to an arrest has been posted. A joint investigation involving the Postal Inspector's office, the Oakland County Sheriff's Department, Bureau of Alcohol, Tobacco, Firearms and Explosives and Highland Township Fire Department is ongoing.

MONROE COUNTY AUTO DEALERSHIP THIEVES
Charges are pending against six people, including three juveniles, who were caught trying to steal cars from an auto dealership in Monroe County on Christmas morning. Michigan State Police say troopers spotted the suspects trying to break windows at the Monroe Superstore Auto Dealership on South Dixie Highway. While investigating, two of the men tried to steal cars from the lot. One was stopped immediately, the other crashed into another car. While searching for the car thieves, troopers found others who were waiting nearby and made arrests. The three juveniles are at the Monroe County Youth Center. Three women arrested are at the Monroe County Jail.

POWERBALL WINNING NUMBERS
The Powerball jackpot for last (MON) night's drawing was 416 million dollars. The winning numbers drawn for the "Powerball" game were: 36-38-45-62 and 64. The Powerball was 19.

F-150 RECALL
It's a big recall for a big truck -- Ford says nearly 185-thousand F-150 pickups may have a problem with the drive-shaft. The Dearborn automaker will soon begin to mail recall notices to owners of the 2021-22 model year. Notifying the National Highway Traffic Safety Administration earlier this month, Ford says the drive-shaft can fracture and prevent wheels from turning properly -- increasing crash risk. There have been 27 reports of such fractures.

REDISTRICTING
Governor Gretchen Whitmer has signed legislation to prohibit Michigan's new redistricting commission from citing exceptions under the Open Meetings Act to hold closed sessions. Her signature came days after the state Supreme Court ruled against the panel in a test of a constitutional requirement that it conduct all of its business at open meetings. The bill sponsor, Republican Senator Ed McBroom from the Upper Peninsula, has said the commission - which was created by a 2018 voter-approved constitutional amendment - should not be able to justify a closed meeting by pointing to the 1976 law.

UIA BENEFITS
The Michigan Unemployment Insurance Agency is encouraging unemployed workers to claim their benefits early, as offices will be closed on Thursday and Friday for the New Years' holiday. Certification by phone will not be available during the closure, so officials say to get it done by Wednesday. Online certification will also be available. With the holiday, there could be a one or two delay before benefits are deposited in bank accounts or loaded onto debit cards. Those seeking replacement debit cards could also see delays due to higher postal volumes.

DTW CANCELLATIONS
About 31 flights to and from Detroit Metro Airport are canceled, as airlines nationwide deal with staffing shortages and severe weather. Most of the canceled flights were set to arrive at DTW and mostly involve Delta, Skywest, and AeroMexico airlines. Thousands of flights have been canceled since the holiday weekend due to staffers calling out sick because of Covid-19.

OXYGEN TANK FIRE PONTIAC
A 75-year-old Pontiac man has been burned over more than 80-percent of his body after a fire started in his apartment. The Oakland County Sheriff's office says firefighters were called to the apartment building Lane late Sunday night . A neighbor told investigators that she heard the man yelling "fire" and tried to put the flames out with a blanket and fire extinguisher. Firefighters arrived and put out the flames. The man's daughter said she was speaking with him on the phone when his oxygen tank fell over in the apartment where he had several candles burning. He suffered seconddegree burns and was last reported in critical condition.

MI JAN 6TH
Some Michigan political leaders have been contacted by the House Committee investigating last January's riot at the U.S. Capitol. The Detroit News says the committee was looking for communications between the White House and Senate Majority Leader Mike Shirkey, former House Speaker Lee Chatfield and former Wayne County Canvasser Monica Palmer. A spokeswoman for Shirkey would not comment on if the Jackson County Republican had been contacted for an interview. Michigan Secretary of State Jocelyn Benson and former Elections Director Chris Thomas have also been contacted by the U.S. House Committee.

MISSING TEEN
In Presque Isle (EEL) County, police are looking for a 15-year-old boy from Rogers City. Sammy Redfield was last seen getting into a black GMC pickup last Wednesday at Onaway High School. It's possible he's headed to Panama City , Florida or Clarksville , Tennessee. Anyone with information should call the Rogers City Police department.

SE MI MAN KILLED IN FLORIDA
Florida Highway Patrol authorities say a 22-YEAR old man from Macomb riding a scooter was killed and his 20-YEAR old passenger listed in serious condition following a head on collision Christmas day. Authorities say the accident happened in Fort Myers and both the man and woman were thrown from the scooter when the car hit them. The man from Macomb was not wearing a helmet. No names have been released and authorities not saying if alcohol or drug use is a factor in the crash.

ALBION COLLEGE PRESIDENT
The embattled president of Albion College has resigned. The school has started the search for a new leader after Matthew Johnson's resignation. He has faced calls for his removal because of hiring practices, bullying of students and staff as well as financial conflicts of interest.

GRAND RAPIDS MURDER CHARGES
A 33-year-old Grand Rapids man, Dequan Nelson, has been charged in the shooting death of a woman on Christmas Eve. Nelson has been charged with open murder in the death of 43-year-old Hope Cutts at a residence home in Grand Rapids. Her family has set up a GoFundMe to pay for her funeral.

TROY MURDER-SUICIDE
Police in Troy still investigating why a 23-YEAR old man killed his twin brother, shot his father, the family dog, and then shot himself before crashing a car into a tree Monday morning. Investigators say they discovered the suspected killer in the back-seat of a car, dead from a self-inflicted gun-shot wound. The father of the suspect who called 9-1-1 moments following the shooting , remains in critical but stable condition. A 64-YEAR old woman in the home was not harmed.

SWARTZ CREEK FIRE
A fire has destroyed an auto repair shop in Swartz Creek, near Flint. The fire broke out at Diesel Pro's & Performance Monday afternoon and the building was destroyed. No one was injured. The owner plans to rebuild. The cause is under investigation, but the owner reportedly suspects it started when a technician was using a torch under a vehicle and a piece of ash fell onto a chemical on the floor.

JACKSON FIRE
Eleven people have been left homeless by a fire in their apartment building Sunday night. M-Live reports four units were damaged with one heavily damaged and the others sustained smoke damage. The American Red Cross was called to help those displaced. The cause is being investigated. No one was injured.

SNOWMOBILING U-P
There's some excitement in Houghton in the Upper Peninsula as the Keweenaw Snowmobile Club began putting snow on the Portage Lake Life Bridge's lower deck for snowmobilers. W-L-U-C reports snowmobilers lined up on Monday to cross. The bridge opening allows the north and south trail systems to connect.





WebReadyTM Powered by WireReady®NSI