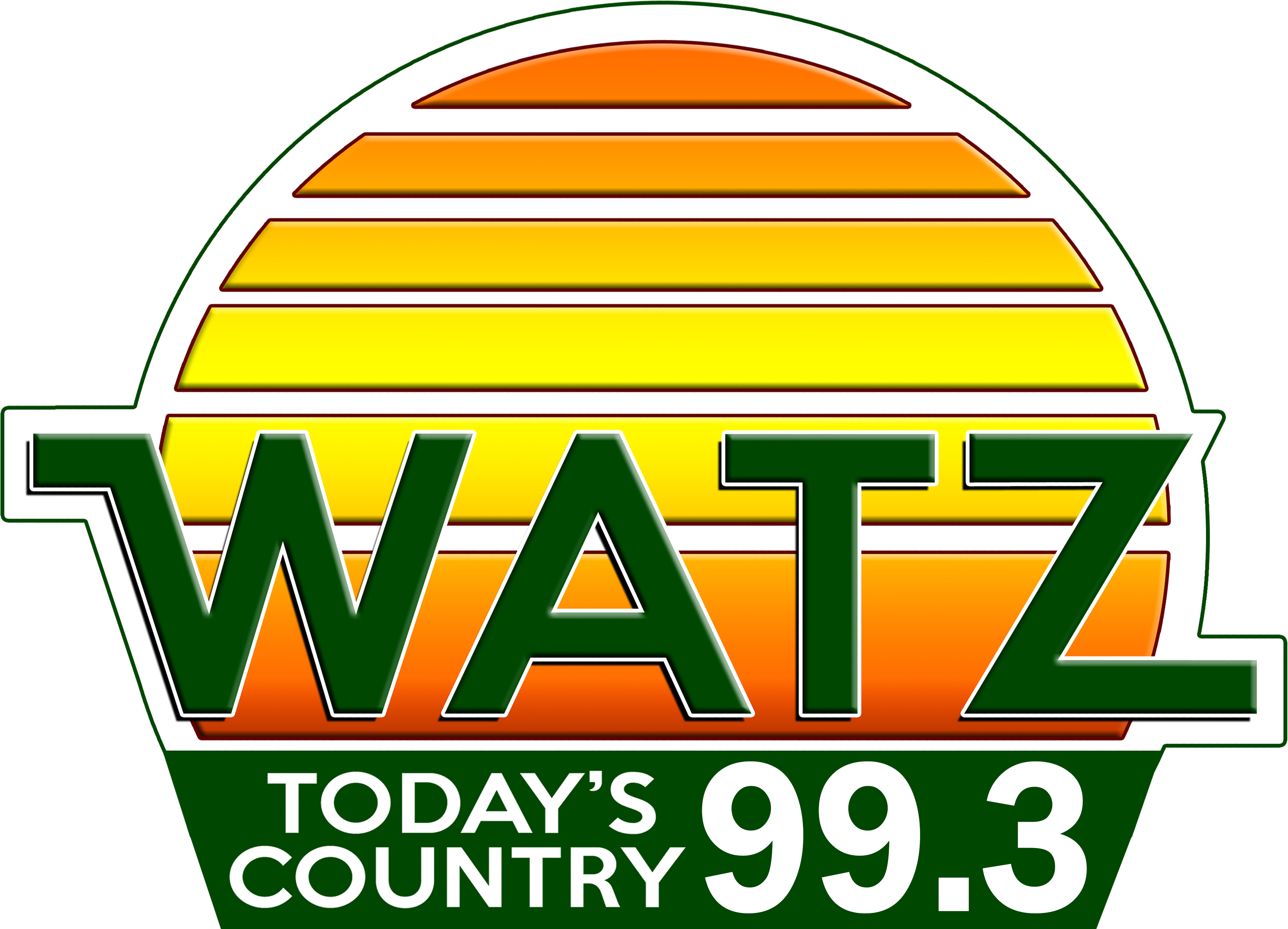 Monday State News Summary
Tue, 04 Jan 2022 06:13:43 EST


OMICRON VARIANT SPREAD
The Omicron variant is driving up COVID-19 cases amongst children. Thats happening
not only across the nation but right here in Michigan. Across America, COVID-19
hospitalizations among children increased by 74% in just the past month. According to
the New York Times, the FDA is expected to approve the Pfizer booster vaccine for
ages 12 to 15 as early as Monday. With schools reopening soon health officials expect
to see more cases in children.


MSU COVID PROTOCOLS
You must show proof of a recent negative COVID-19 test OR of having received the
vaccine in order to attend arts or athletics events on Michigan State University's
campus. That's according to MSU's new policy. It takes effect for anyone 12 and older--
for concerts, recitals and sport games happening January 4th through the spring
semester. The COVID-19 test must have been taken within 72 hours. Those who
cannot provide proof will not be allowed to enter the venue. University officials said
there will no COVID-19 tests available at the events. Michigan State University is one
of several universities requiring a booster for staff, students and faculty.


U OF M COVID PROTOCOLS
The University of Michigan has set protocols in place as students get ready to return to
classes next Wednesday. University President Mark Schlissel says in a letter to
students that say classes will be in-person because they don't believe an initial period
of remote education will significantly diminish spread of COVID-19. All students
returning to dorms must get a COVID test and administrators are encouraging all
students who traveled during winter break to get a test. Students and other attending
sports events and other on-campus performances will need to show their vaccination
card or a negative COVID test within three days of the event. The additional protocols
were developed by the Campus Health Response Committee.


SCHOOL MENTAL HEALTH
After years of understaffing and overburdening schools, the governor announced that
schools across Michigan are hiring 562 mental and physical health experts. The $17.1
billion state K-12 budget adopted by Gov. Gretchen Whitmer last summer funds the
attempt to increase the number of counselors, social workers, psychologists, and
nurses in schools. It contained a $240 million budget to recruit people to help kids deal
with mental and physical health issues that the COVID-19 epidemic brought to light and
worsened.


WASHTENAW MENTAL HEALTH HOTLINE
To start 2022, Washtenaw County residents will have access to a hotline if they are
dealing with substance abuse.Thanks to a new 24/7 hotline, starting on January 1st, it
will serve as the single access point for treatment and information for those dealing with
a mental health or substance abuse crisis. The hotline was put in place to cut down on
the time it takes to get help and have quicker access to it. A screening process is
required, that will be conducted by licensed mental health and substance abuse
professionals. The providers can also answer questions and refer residents to local
treatment centers. In the event of an emergency such as an overdose or any other
episode, officials say residents should still turn to 911 for immediate help. Starting
today, you can call 734-554-3050.


POWERBALL JACKPOT BALLOONS
If you're wondering if you won the big Powerball jackpot Saturday night, you didn't. No
one matched all the winning numbers in the first drawing of 2022. That means you've
got another chance to strike it rich tonight. The jackpot rolls over to 522 million dollars.
The winning numbers were six, 12, 39, 48, 50 and the powerball was 7. It's been
almost three months since someone hit the big powerball jackpot. A single ticket sold
in California on October 4th claimed the 700 million dollar jackpot.


MICHIGAN OLYMPIANS
Two Michiganders will be competing as Olympians on the U.S. women's ice hockey
team in Beijing next month. USA Hockey announced their final roster for the Olympic
women's hockey team. It includes Megan Keller from Farmington and Abby Roque from
Sault Ste. Marie. 25-year-old Keller has won several gold medals at the International
Ice Hockey Federation Womens Championship, and has assisted in the success of the
United States top finishes. Keller competed in the 2018 Winter Olympics and won a
gold medal. 24-year-old Roque is competing this year as a first-time Olympian. She
joins seven other first-timers on the team. The Winter Olympics kick off on February 4.


PORT HURON MURDER
Port Huron's first murder of the year was a 33-year old woman found dead in a car.
Police say the victim had obvious signs of trauma to her body, which was found in a
parked vehicle on Vanness Street. Shortly after the body was found, police executed a
search warrant and arrested a 46-year old man. He's being held on an open murder
charge. No names have been released.


SMALLEST TOWN IN MICHIGAN
We all know how densely populated large cities are across the country, but many
people are ignorant of the tiny communities that surround those major metropolitan
regions.So, what is the smallest town in Michigan? Pilgrim, Michigan's smallest town,
with a population of 11. Pilgrim is situated in Benzie County's Crystal Lake Township.
The 2010 Census indicated that Pilgrim had five men and six women residing there,
with a median age range of 76 years old, according to City-Data.


FLIGHT PROBLEMS CONTINUE
Travel woes continue for those trying to catch flights at Detroit-Metro airport. Airlines
starting canceling flights on Christmas Eve Day and others delayed due to staffing
shortages following the latest surge of Coronavirus cases.
Initially the majority of flights affected at Metro-Airport were Delta and partner airline
Sky West. Now the list has grown to include almost every carrier with service at Metro.
More than 20-DEPARTURES canceled or delayed, and nearly 25-ARRIVALS canceled
or delayed this morning, the number could increase through-out the day.


DETROIT SCHOOLS CANCEL CLASS THRU WED
Detroit Public Schools have canceled all classes thru Wednesday to test all employees
for COVID-19 before students return to school. The announcement comes as the surge
in virus cases continues to rise. Staff will be tested at no cost. Officials say the school
district will use the collected results to determine how to proceed for the remainder of
the week and in the weeks to come. Students are also being encouraged to get tested
for COVID-19 at one of the districts no cost testing sites during this time.


HAITI KIDNAP VICTIMS
The West Michigan family who were kidnapped and held hostage in Haiti before being
released, are back in west Michigan. Cheryl Noecker and her five children were among
17 missionaries kidnapped by a Haitian gang in October. Cheryl Noecker and her six
year old son were released in early December, while other family members escaped
later in the month. The community of Hart welcomed them home Sunday with a
luncheon and a prayer service. All of the family members are said to be doing well.


SHELBY TOWNSHIP STABBINGS
Violence breaks out a home in Shelby Township... leaving two dead and one wounded.
Officers were called to a home around 8 this morning in the area of Woodall Street near
Auburn Road.. When police arrived, they forced entry when they heard a woman inside
the home screaming for help. They discovered 2 men and one woman with multiple
stab wounds. A 62-year-old woman and a 63-year-old man were taken to a local
hospital. The 63-year-old man passed away from his injuries. The woman was taken in
for surgery but is currently in critical but stable condition. A 40-year-old man was
discovered dead at the scene. No one has been arrested for the incident.


GAS PRICES
No changes at the gas pumps in Michigan since last week. Triple-A is reporting
motorists are paying an average of 46-DOLLARS for a full 15-GALLON tank of gasoline.
The average price in the state for a gallon of regular unleaded in 3-DOLLARS and 10-
CENTS.
Compared to last week, Metro Detroits average daily gas price decreased slightly. The
current average is 3-DOLLARS and 22-CENTS per gallon.
The least expensive in Grand Rapids, at 2-DOLLARS and 90-CENTS a gallon.


BOY SHOT IN KENTWOOD
A boy has been shot in a suburb of Grand Rapids, Kentwood. WOOD TV reports
police say the shooting happened after 7 last night at an apartment complex . They say
the shooting appears to be an accident. The boy was taken to the hospital with non-life
threatening injuries. No word yet on who shot the child.


MISSING TEEN
A west Michigan mother is making a plea for her daughter's safe return. 15-year-old
Kiara (Key-are-uh) Baker has been missing since mid November after she left a
behaviour health facility in Detroit. WOOD TV reports there have been sightings of her
with a black male near a party store in Grand Rapids in late December. Her mother ,
April Saladino, says she thinks it's a stranger and wants to make sure she's not being
taken advantage of. She says her daughter has mental health issues and that's why
she thinks she could possibly be in danger.


FLINT SCHOOLS
A jump in Covid-19 cases in Genesee County has caused Flint Community schools to
close today and tomorrow and to return to virtual learning the rest of the week.


SOUTHFIELD SCHOOLS
Southfield Public Schools, going remote for the FIRST week of the new year.
The district, telling parents that it is following the guidance of the Oakland County
Health Division. A spokeswoman says there is concern about rising rising reports of
Omicron related COVID-19 cases and subsequent spread. Southfield schools will be
remote thru the end of the week.


TRAVERSE CITY SCHOOLS
Traverse City Area Public Schools issued guidance over the weekend for parents
regarding the wearing of masks as students return to class today. Suprtinyrnfrny John
Vanwagonere sent out a letter on Saturday noting the district's mask mandate expired
on January first. However, he said the schools highly recommend wearing masks
regardless of vaccination status and said masks will still be required on buses under
federal guidelines.


CRASH CHARGES EXPECTED
A pickup truck driver will face charges after a couple was killed in a crash near Cedar
Springs in August. The Kent County Prosecutor's Office has authorized a charge of
moving violation causing death from the crash in Solon Township. Police say the
pickup truck driver was headed westbound, bud did not stop and an intersection and hit
the couple's car. 74-year-old Patricia Behrens was killed and her 74-year-old husband,
Jack, died at the hospital.


BENTON HARBOR WOMEN FILE LAWSUIT
Four Benton Harbor women have filed a class action lawsuit against the state over the
city's lead contaminated water.
The lawsuit alleges that state officials made decisions that caused thousands in Benton
Harbor to drink and use unsafe lead-contaminated water. The suit has been filed
against the Michigan Department of Environment, Great Lakes and Energy in the
Michigan Court of Claims. The Detroit News reports the suit says quote ," Benton
Harbors approximately 10,000 residents have received their water from a
municipal system that repeatedly triggered alarms that required specific State action.
Yet, only recently ... did the State take the shamefully minimal step of telling them to
stop drinking the poisonous water."
The suit claims the plaintiffs have suffered serious physical and emotional injuries.
The state continues to provide free bottled water to Benton Harbor residents.


FATAL I-94 CRASH
A wrong-way crash in St. Clair County leaves two people dead and a child in critical
condition.
State Police say the crash happened yesterday afternoon on I-94 near Meldrum Road.
Investigators say a 25-year-old St. Clair man was driving the wrong way in the
eastbound lanes when he collided with an SUV driven by a 33-year-old Casco
Township woman. The child was a passenger in her vehicle. Both drivers died --- the
child was taken to the hospital with critical injuries. The crash remains under
investigation.


DETROIT HOUSE FIRE
Three children and a woman are in critical condition after a house fire in Detroit
Monday afternoon. Fire officials say the children and their mother were trapped. The
children range in age from five months to five years old and their mom is in her late
20's. They were taken to the hospital with smoke inhalation. There's no word on a
cause of the fire.


TEEN RESTRAINT DEATH
The family of a teen who died two days after he was restrained at a western Michigan
youth center has settled a second wrongful death lawsuit in the case.
The settlement between the family of 16-year-old Cornelius Fredricks and Lakeside
Academy in Kalamazoo was approved on December 20th. It was reached out of court
and filed under seal so no details are available. Another lawsuit was settled on
December second in federal court. Fredricks died of cardiac arrest in April 2020 after
he was restrained for 10 minutes at the center.


NO POWERBALL WINNER
The Powerball jackpot will increase to become, at least, the ninth largest jackpot in the
game's history. No tickets matched all the winning numbers Monday night.
The jackpot for Wednesday night's draw is 575-MILLION dollars.
The last time someone hit jackpot was October 4th in California, when one person won
nearly 700-MILLION dollars.
The Mega Millions jackpot for tonight is 244-MILLION dollars.
The drawing takes place tonight at 11pm.





WebReadyTM Powered by WireReady®NSI