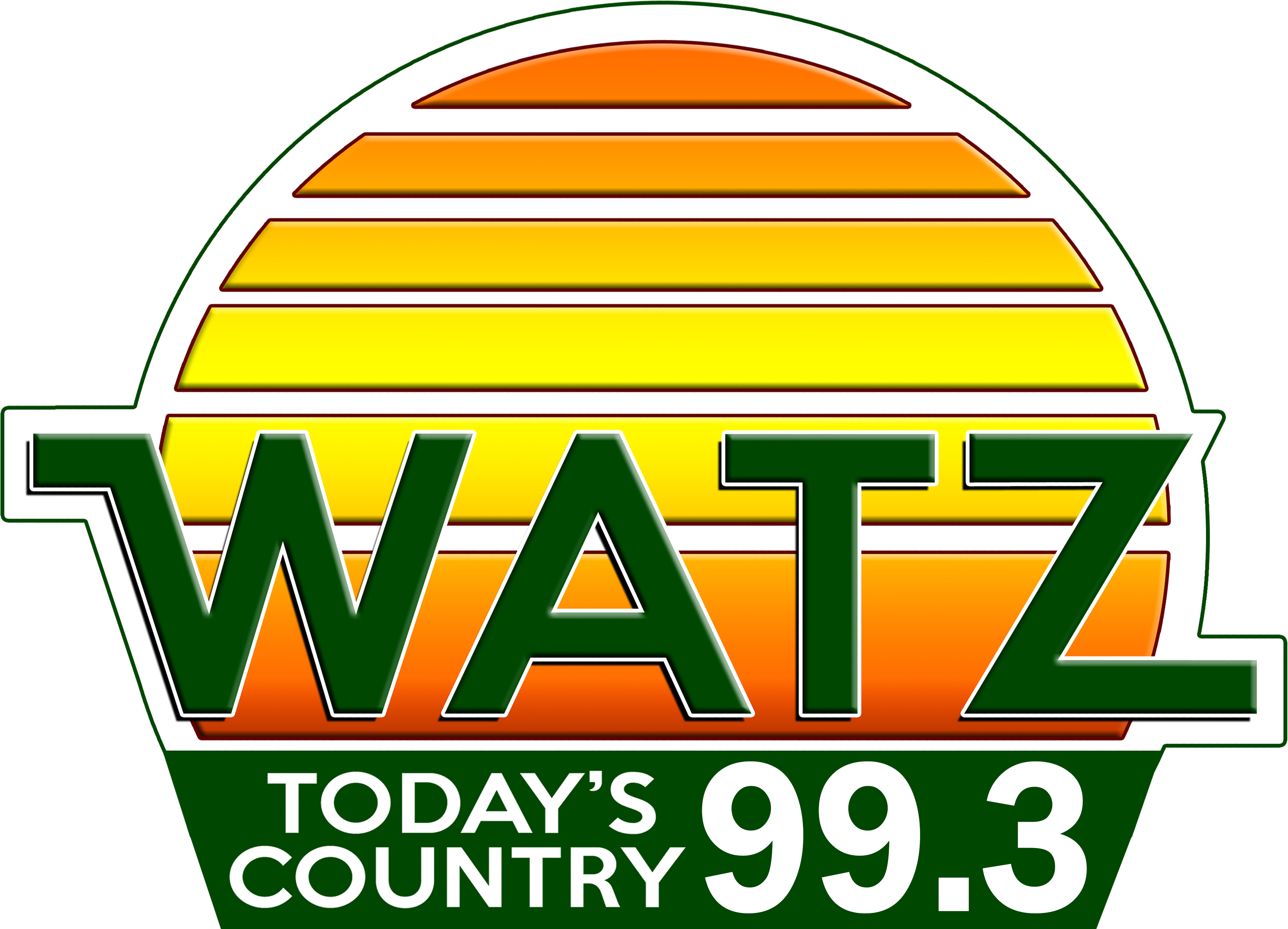 Tuesday State News Summary
Tue, 04 Jan 2022 06:48:39 EST




OMICRON IN KALAMAZOO
The state health department has identified the Omicron variant in six Kalamazoo
County residents, estimating that it has become the predominant Covid-19 variant in
the region. Health officials say anyone with Omicron can spread the virus to others,
even if they're vaccinated or do not have symptoms. Vaccines are expected to protect
against severe illness, hospitalizations and deaths, while masking and frequent testing
are recommended to help reduce transmission.


ONTARIO OMICRON INFECTIONS
Ontario, Canada, the country's most populous province, will shut down all schools and
go to online learning due to record numbers of coronavirus infections that are
increasing with the omicron variant. Ontario Premier Doug Ford also announced that
restaurants must close their indoor dining, while gyms and theatres will also close. In
addition, hospitals must pause all non-urgent surgeries. Because of the record setting
amount of new infections, the Premier has voiced concerns over capacities at
hospitals. He said, The fact is omicron spreads like wildfire.


LATEST COVID STATS
Michigan sees a large increase in COVID-19 cases to start the new year.The state
health department is reporting more than 61-THOUSAND new cases over the past five
days. That's an average of about 12-THOUSAND cases per day. Last week, the
statewide average set a new record high at 13-THOUSAND. Hospitalizations are also
up to more than 42-HUNDRED. Meanwhile, the health department has recorded 126
new deaths since last week, and 172 more found in Vital Records.


MAN WITH TASER
A 44-year-old Traverse City man was arrested in Benzonia Township Sunday night on
several charges, including carrying a taser and parole violation. Troopers from the
Michigan State Police Cadillac Post stopped a vehicle for an equipment violation and
the driver stated that he did not have his drivers license and the vehicle belong to a
friend. The man initially gave troopers a false name, but troopers were able to identify
him and discovered he is currently on parole without valid drivers license. During this
arrest, troopers found a knife clipped on his front pant pocket and a taser inside his
coat pocket. He faces a number of charges.


RUNNING FOR RE-ELECTION
State Representatives Jack O'Malley and John Roth have announced they will again
run for the Michigan House of Representatives in 2022. O'Malley will continue to serve
within the current 101st district through the remainder of the term, but when running for
re-election, O'Malley will run in the new 103rd House District. Representative John
Roth currently represents two-thirds of the new 104th House District and will continue
to represent his current seat through the remainder of the term.


OTTAWA COUNTY COMMISSIONERS
The Ottawa County Board of Commissioners unanimously elected Matt Fenske as
chairperson and Al Dannenberg as vice-chairperson at their Ottawa County Board
Organizational Meeting. Matt Fenske is in his third term as a County Commissioner and
served as vice-chairperson since 2020. He has served on multitudes of County Boards
and has chaired the Mental Health Board as well as the Agricultural Preservation
Board. Al Dannenberg was elected County Commissioner in 2013 after a decade
serving as a Zeeland City Councilman. He currently serves on the Health & Human
Services Committee, the Planning & Policy Committee, and other boards.


FIRST RESPONDERS GRANT
A new grant program aims to help train and recruit Michigan first responders. Governor
Gretchen Whitmer announced the program, which offers up to 100-THOUSAND dollars
in grant money to cities, counties, or fire departments. Communities have until
February 15th to apply. The money can be used to expand recruitment, improve
training, and provide additional professional development and support to first
responders in local governments.


MORLEY FIREFIGHTER DIES
The Morley Area Fire Department is mourning the loss of a longtime member of the
department. According to a Facebook post on the department's page, first responder
and firefighter Don Hillis passed away on December 30th. He was a member of the
department for over 49 years. During his tenure he volunteered as the department's
Assistant Chief, Captain and Firefighter.


SPECIAL ELECTION
Governor Whitmer has called for a special election to fill a vacant House seat. The
governor notified Secretary of State Jocelyn Benson that a special election needs to be
held to fill the seat of Representative Abdullah Hammoud who has been elected as
mayor of Dearborn. Hammoud previously represented the 15th House District. Benson
said filling partial terms before districts change will assist election officials in an orderly
redistricting process and 2022 election cycle. The governor calls for a special primary
election to fill such vacancies on March 1, and the general election to be held on May 3.


ICE SAFETY
Sheriff's offices across the state are sharing some tips for staying safe on the ice this
winter. As a reminder, fishermen, ice skaters, and anyone walking should only do those
activities when the ice is at least five inches thick. The ice should be at least eight
inches thick before anyone travels by snowmobile or off-road vehicles. The sheriff's
office also says to make sure to dress for changing weather conditions, consider
wearing a personal flotation device, bring safety items, and take a partner with you
among other things.


BENTON HARBOR BOTTLED WATER
To ensure City of Benton Harbor residents have access to safe, clean drinking water,
free bottled water distribution continues with more than 237,000 cases of water
distributed to date. Water continues to be provided by the Michigan Department of
Health and Human Services and distributed by local, paid residents as City of Benton
Harbor residents are being encouraged to use bottled water for cooking, drinking,
brushing teeth, rinsing foods and mixing powdered infant formula. This action is part of
an accelerated, across-the-board effort to reduce the risk of exposure to lead in
drinking water while the city replaces all lead service lines. To arrange water delivery to
homebound or residents without transportation in the city of Benton Harbor, contact
211, which is available 24 hours a day, seven days a week. The distribution schedule
can be found at Michigan.gov/MiLeadSafe.


OPIOID SETTLEMENT EXTENDED
The deadline for eligible municipalities to voluntarily participate in two historic opioid
settlements has been extended to January 26. Michigan Attorney General Dana Nessel
is urging those eligible to sign up for direct payments, which could begin as early as
April 2022. The State formally signed on to the proposed multibillion-dollar national
settlements in August, which is with Johnson & Johnson and the three largest
pharmaceutical distributors in the country: Cardinal Health, McKesson, and
AmerisourceBergen. Michigan is positioned to receive nearly $800 million over 18
years. Based on the settlement terms, there are 277 local units of government called
subdivisions in the settlement agreement eligible to participate in Michigan.
Each of Michigans counties are part of that 277 total. Other municipalities are eligible if
the municipality is currently litigating against the defendants; or the municipality has a
population of 10,000 people or more.


BENTON HARBOR WOMEN FILE LAWSUIT
Four Benton Harbor women have filed a class action lawsuit against the state over the
city's lead contaminated water.
The lawsuit alleges that state officials made decisions that caused thousands in Benton
Harbor to drink and use unsafe lead-contaminated water. The suit has been filed
against the Michigan Department of Environment, Great Lakes and Energy in the
Michigan Court of Claims. The Detroit News reports the suit says quote ," Benton
Harbors approximately 10,000 residents have received their water from a
municipal system that repeatedly triggered alarms that required specific State action.
Yet, only recently ... did the State take the shamefully minimal step of telling them to
stop drinking the poisonous water."
The suit claims the plaintiffs have suffered serious physical and emotional injuries.
The state continues to provide free bottled water to Benton Harbor residents.


FATAL I-94 CRASH
A wrong-way crash in St. Clair County leaves two people dead and a child in critical
condition.
State Police say the crash happened yesterday afternoon on I-94 near Meldrum Road.
Investigators say a 25-year-old St. Clair man was driving the wrong way in the
eastbound lanes when he collided with an SUV driven by a 33-year-old Casco
Township woman. The child was a passenger in her vehicle. Both drivers died --- the
child was taken to the hospital with critical injuries. The crash remains under
investigation.


DETROIT HOUSE FIRE
Three children and a woman are in critical condition after a house fire in Detroit
Monday afternoon. Fire officials say the children and their mother were trapped. The
children range in age from five months to five years old and their mom is in her late
20's. They were taken to the hospital with smoke inhalation. There's no word on a
cause of the fire.


TEEN RESTRAINT DEATH
The family of a teen who died two days after he was restrained at a western Michigan
youth center has settled a second wrongful death lawsuit in the case.
The settlement between the family of 16-year-old Cornelius Fredricks and Lakeside
Academy in Kalamazoo was approved on December 20th. It was reached out of court
and filed under seal so no details are available. Another lawsuit was settled on
December second in federal court. Fredricks died of cardiac arrest in April 2020 after
he was restrained for 10 minutes at the center.


DETROIT FLIGHT PROBLEMS CONTINUE
Metro-Airport still seeing flight cancellations and delays this morning. The problems
started on Christmas Eve when the latest surge of COVID-19 prompted airline officials
to cut flights due to staffing shortages.
In the past few days as many as 25 to 30 departures and arrivals were canceled or
delayed. Travelers may be seeing a bit of a reprieve on the departures board this
morning as only 10-FLIGHTS are canceled or delayed. There are still more than 20-
arivals affected.


SOUTH HAVEN BEACH
The city of South Haven will be able to close the beach and the pier in hazardous
conditions. That's was approved by South Haven City Council Monday. The city
began looking at safety improvements in 2020 at the city's beaches. One
recommendation was to put a gate on the piers to keep people off and prohibit access
to the water from public beaches during hazardous weather conditions. If you violate
the new ordinance, you could face a one thousand dollar fine.


LEAVING MICHIGAN
Residents of Michigan continue to flock elsewhere --
Michigan lost the sixth-most percentage of people in 2021, according to the 45th
annual National Movers Study from United Van Lines. The study indicates Americans
are moving to lower-density areas to be closer to their families.
Among the top 10 outbound states, nine, including Illinois and Michigan, were
considered densely populated.


STATE OF STATE
Governor Gretchen Whitmer has yet to announce a date for her 4th State of the State
speech, or say whether it will be delivered remotely or in-person.
The annual address is normally delivered in front of a huge crowd of lawmakers, other
elected officials and invited guests, inside the state House chamber.
Last year it was held on January 27th remotely, due to COVID-19 concerns and
currently coronavirus case numbers in Michigan are at record highs.
Whitmer's current address falls in an election year and is an opportunity to set out plans
for the rest of 20-22.


POLITICAL CHANGES
Political changes coming to northern Michigan thanks to term limits and redistricting.
State Senator Wayne Schmidt of Traverse City says he'll run for Grand Traverse
County commissioner this Fall. Fellow republican, Former State Representative Triston
Cole, of Mancelona, is one of the first candidates to say he will be running to serve that
district that includes northwest Michigan and the eastern Upper Peninsula..Meanwhile,
two republican state representatives in northwest Michigan have come to an agreement
that will allow both of them to run for re-election even though they are now in the same
district. Jack O'Malley , of Lake Ann plans to run in the new 103rd district will John
Roth, of Traverse City will move into the 104th district.


NO POWERBALL WINNER
The Powerball jackpot will increase to become, at least, the ninth largest jackpot in the
game's history. No tickets matched all the winning numbers Monday night.
The jackpot for Wednesday night's draw is 575-MILLION dollars.
The last time someone hit jackpot was October 4th in California, when one person won
nearly 700-MILLION dollars.
The Mega Millions jackpot for tonight is 244-MILLION dollars.
The drawing takes place tonight at 11pm.





WebReadyTM Powered by WireReady®NSI