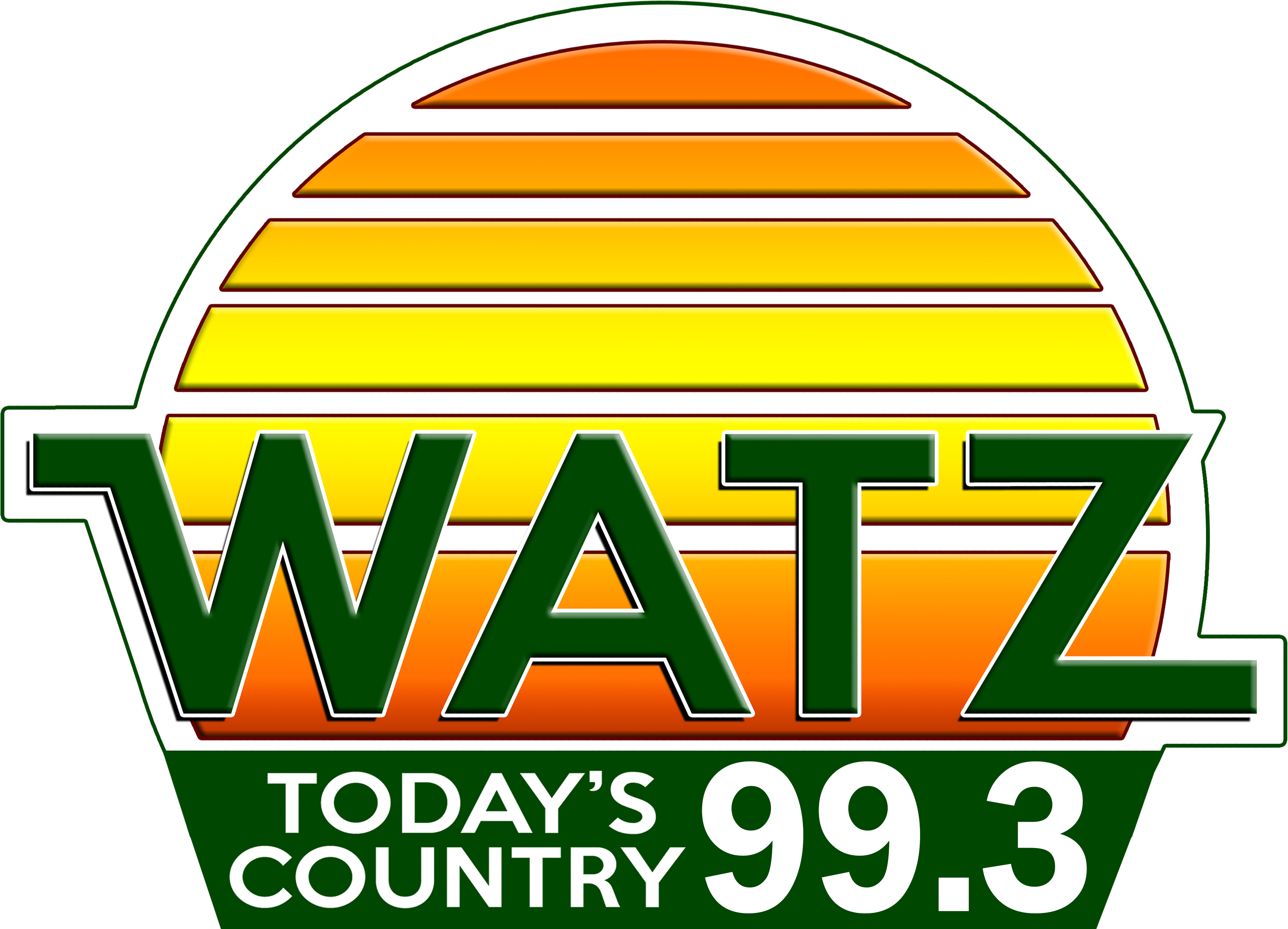 Wednesday State News Summary
Wed, 05 Jan 2022 06:39:16 EST


WHITMER'S HUSBAND HAS COVID
Governor Gretchen Whitmer is isolating from her husband at their home in Lansing
home after he tested positive for COVID-19.
The Governor tested negative on Tuesday and has NO symptoms. She's also waiting
on results of a P-C-R test as a precaution.
Both the governor and the 61-year-old first gentleman are fully vaccinated and have
received a booster.
The state is seeing an increase in COVID-19 cases fueled by the Omicron variant of
the virus.


OFFICE OF RURAL DEVELOPMENT
Governor Gretchen Whitmer has signed an executive directive establishing the Office
of Rural Development within the Michigan Department of Agriculture and Rural
Development. The Office of Rural Development will focus on all rural matters, provide
guidance on pressing issues in rural Michigan, and offer insight on how the
Administration can invest in thriving rural communities. Some of the Office's
responsibilities will include collaborating with agencies for rural development and
housing, promote green energy development and provide guidance for rural
educational needs.


OTTAWA COUNTY UNEMPLOYMENT
The preliminary unemployment rates for November 2021 were released recently by the
Michigan Department of Technology, Management, and Budget. Since October,
Ottawa County's unemployment rate has decreased from 3.5% to 3.2%. This is
currently the third-lowest unemployment rate in Michigan, with rates ranging from 2.5%
in Livingston County to 9.0% in Mackinac County.


ART PRESENTATION
Mott Community Colleges Fine Arts Gallery will present an exhibition of paintings by
Andrew Rieder from January 10 through 25. The exhibit is titled Absolved of Essence
Through Obsolescence, and will feature mixed-media works on canvas. In addition,
Rieder will give an Art Talk 10 a.m. January 14. These talks are e available through the
MCC Fine Art Gallery page at www.gallery.mcc.edu. Andrew began working in the
Great Lakes Bay Region of Michigan in 2010 where he continues to teach at Delta
College as an Associate Professor of Art & Design. His work has been featured in
Exhibitions throughout the country.


SNOW LIKELY
Travel across a large part of Michigan could be treacherous today thanks to Winter
storms. In northern Michigan near Gaylord, there's a winter storm watch in effect this
morning with the chance of 5-10 inches of snow by Thursday. Also in western
Michigan, the Grand Rapids area is expecting blowing snow that could accumulate 3-5
inches with an additional 1-2 inches likely tonight.


DRUG MISUSE STUDY
A large U.S. study finds misusing prescription drugs between ages 18-50 often leads to
substance abuse later in life. The new study from University of Michigan School of
Nursing researchers recommends screening for prescription drug misuse and
substance use disorder from adolescence through middle adulthood. Currently, the
recommendation is to screen adults for unhealthy drug use in some instances, but not
adolescents.
The study is the first known to examine prescription drug misuse over a 32-year period,
focusing on opioids, stimulants and sedatives. Binge drinking, cigarette smoking and
marijuana use were also associated with increased prescription drug misuse. Non
Hispanic adolescents and adults showed a lower risk than white adolescents.


SEXUAL ABUSE SURVIVORS
About one-THOUSAND sexual abuse victims of a former University of Michigan sports
doctor would get a window to sue the school for damages under pending bills in the
state Legislature. Lawmakers are reviving efforts to ensure there are no barriers in
court for athletes and others. Similar legislation was enacted following the conviction of
ex-women's national gymnastics team physician Larry Nassar. Under bills announced
today, victims of the late Dr. Robert Anderson would have 30 days to sue regardless of
the statute of limitations and the university could not use the government immunity
defense.


U.S. COVID RECORD
A grim record was set as the U.S. hit a record number of daily COVID-19 cases, with
more than a million reported on Monday. Its the most any country has ever reported.
Officials say the more contagious Omicron variant is driving the record case numbers.
Mondays numbers are nearly double the previous daily record, which was set just four
days ago.


FUNDING FOR MEAT PLANTS
Following a virtual meeting with farmers, ranchers, and independent processors,
President Biden has announced plans to distribute $1 billion of American Rescue Plan
funding to expand and diversify the nations meat processing capacity. Data shows food
costs have soared nearly 7% since this time last year. The focus on lowering meat
prices goes along with efforts to tackle the current inflation woes that has most goods
rising in prices.


AG VIDEO ON SCHOOL THREATS
Michigan Attorney General Dana Nessel is spelling out the potential consequences and
charges one could face for making threats against schools in a video shared on her
YouTube channel. In the video, Nessel explains the potential charges one could face if
they make a threat of violence, which include communicating a threat of terrorism,
calling in a bomb threat, and threatening violence against school employees or
students. Some of the offenses are punishable by as much as 20 years in jail. The
Department of Education will be sharing the video with districts.


SOCIAL MEDIA SCAMS
As Winterfest events approach Lake City and Cadillac, people in those communities
are being warned about social media scams that are misleading local vendors.
Cadillacs Winterfest will take place at Resurrection Life Church on January 30th, and a
larger-scale festival under the same name will be held in Lake City on February 5th.
However organizers are reporting scams regarding these events have been circulating
on Facebook. The scammers are asking vendors for their payment information in
Messenger and using false addresses. The Chambers of Commerce from the region
are warning community members to look out for red flags on these posts.


OMICRON IN OTTAWA COUNTY
The first confirmed cases of the COVID-19 variant Omicron have been detected in
Ottawa County. The six cases were confirmed by the Michigan Department of Health
and Human Services on Tuesday based on tests collected between December 17 and
December 21. Three of the six residents with the Omicron variant had completed their
primary vaccination series. Three were unvaccinated. None of the individuals had
received a COVID-19 booster. Ottawa County Department of Public Health has no
confirmation of hospitalization for any of the individuals. Omicron is spreading in the
Ottawa County community and health officials expect it to become the emerging, and
potentially dominant, variant in the County in the weeks ahead.


NEW TEST SITES
Washtenaw and Livingston county health departments are working together to open
two more free Covid-19 testing sites, due to the rise in cases. Saliva-based PCR
testing will be available at the former Walmart on Ellsworth Road in Ypsilanti, as well as
at the Legacy Center Sports Complex in Brighton. Both locations are open daily, from 9
to 5; appointments are required. Those who schedule an appointment are asked to
avoid eating or drinking for at least 30 minutes before the test.


BRENDA LAWRENCE NOT SEEKING RE-ELECTION TO CONGRESS
Michigan Congresswoman Brenda Lawrence, of Southfield, has decided not to run for
re-election. Lawrence, in a video message last night -- said she will work until her last
day in office ... continuing to fight for voters' rights, women's rights and the
environment. She may not have liked redistricting as her home in Southfield was
merged both with parts of Rashida Tlaib's district and Dearborn, which is currently
represented by Congresswoman Debbie Dingell, of Dearborn.


NO RECALL FOR 3 ALMA COMMISSIONERS
Three officials who supported housing migrant boys in Alma will not face a recall
election, after their critics failed to collect enough signatures to meet a December 31st
deadline.
Recall petitions were filed against commissioners Roxann Herrington, Audra Stahl and
Nick Piccolo. In September, the Alma City Commission made a zoning change that will
turn a former nursing home into temporary housing for boys who crossed the U.S.
border without parents or guardians. Bethany Christian Services plans to use the site to
provide housing for up to 40 days or until a sponsor can be found.


GRAND RAPIDS BODY IDENTIFIED
A woman originally from Benton Harbor who's body was found in a road-side park in
Ada Township, in 1997, has finally been identified.
Investigators say Stephanie Renee Judson was in her 20's and moved to the Grand
Rapids area in the late 1980's. She's possibly the victim of a killer or killers who
murdered 12 at-risk sex-trafficked women between 1994 and 1997.
D-N-A sampling and genealogy tracing helped to reveal her identity by tracking distant
relatives in Mississippi and then back to her sister in Michigan.


NESSEL THREATS VIDEO
A new video from Michigan Attorney General Dana Nessel reiterates the seriousness of
making threats against schools, and outlines possible punishments for those who make
school threats. The Michigan Department of Education will be sharing the video with
school districts for awareness and distribution.
There were more than 70-copycat threats against schools across the state following
the November 30th Oxford High School shooting killing four students and injuring 7-
others.


HOLLAND MISSION
With a winter storm advisory now through 7 a.m. Thursday for Kalamazoo, Barry, Van
Buren, Ionia, Mecosta, Montcalm and Osceola counties....the Holland Rescue Mission
is going into Code Blue. WOOD TV reports that means whenever the National
Weather Service predicts bitter cold with wind chills below 20 degrees, the rescue
mission says that leads to a greater risk of hypothermia, frostbite, or death. Because if
that, the mission allows even those who might otherwise be banned from the shelter to
go in from the cold.


BODY FOUND
The Grand Traverse County Sheriff's department in northern Michigan is investigating
after a man's body was found in the Hoosier Valley area. Foul play is not suspected,
but an autopsy is being conducted. The DNR says the person may be the same man
they encountered when his truck was stuck on forest land on Sunday. One of their
officers encountered a man and a woman who had gotten their vehicle stuck in a large
water hold. the two fled on foot while the officer was attempting to help.


BRIMLEY SCHOOLS
In the eastern Upper Peninsula, Brimley Area Schools are going virtual due to a recent
surge of covid cases. The superintendent says the Chippewa County School district
will not have classes today so that teachers and staff can prepare for virtual learning on
Thursday and Friday.


BOBCAT ESCAPE
A bobcat is on the loose in Grand Rapids...it escaped from the Blandford Nature
Center. This is the second escape for Artemis the bobcat and officials are worried
about her survival with a snowstorm hitting the area today. Blandford CEO and
President Jack Woller says they continue to set live traps and there have been some
reported sightings of her. Officials believe the eight month old bobcat unhooked a latch
in her enclosure to escape, her second escape since mid December.


POWERBALL
Both the Mega Millions and Powerball lotteries are off to a great start for 20-22 with an
estimated combined 888-MILLION dollars available for lottery players to win.
There was no jackpot winner in last nights' Mega Millions drawing so the jackpot for
Friday's drawing is now 278-MILLION dollars.
The Powerball jackpot is now 610-MILLION dollars, with a cash value of 434-POINT-2
Million.







WebReadyTM Powered by WireReady®NSI