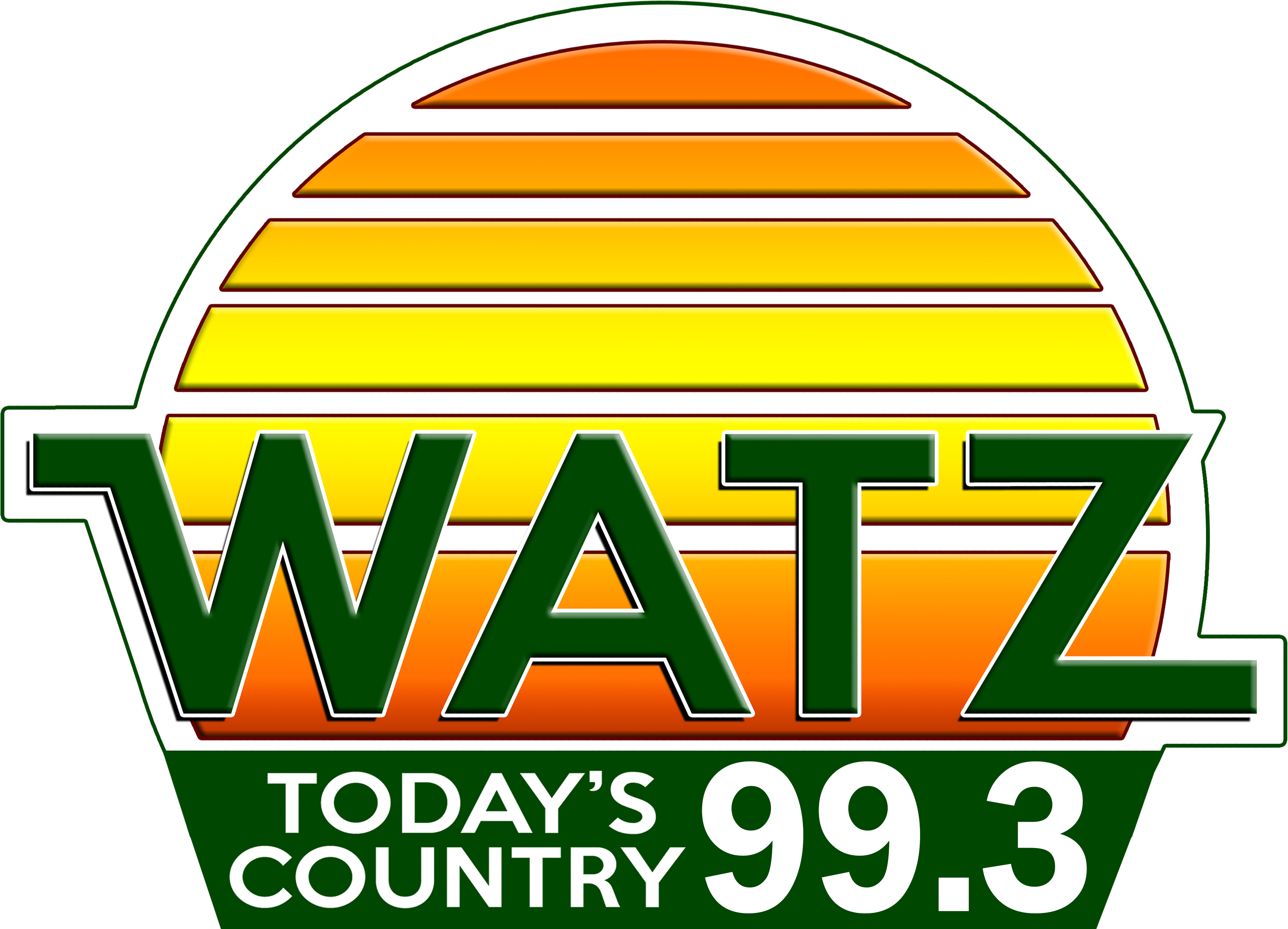 Thursday State News Summary
Thu, 06 Jan 2022 07:11:29 EST


STATE FUNDS
Two state funded grants have been awarded that will support a total of 729 new and
existing jobs in Berrien and Wayne Counties. The grants will help fund infrastructure
improvements for an expansion of Whirlpools technical facilities in St. Joseph and Lear
Corporations new seat manufacturing plant in Detroit. The St. Joseph grant will bring
that city funding for their much-needed reconstruction project and improvements to
support Whirlpools commitment to southwest Michigan with the construction of the new
St. Joseph Technical Center. Meantime in Detroit, funding for Lear Corporation will
assist in its contract with General Motors to supply automotive seating systems to its
new Factory Zero in Hamtramck by securing a new manufacturing facility.


SICKLE CELL COVERAGE
Michigan adults over age 21 are now eligible for health care coverage for sickle cell
disease through the Michigan Department of Health and Human Services. The
Childrens Special Health Care Services program has expanded to include sickle cell
disease coverage for adults with $6.7 million to cover treatment for a projected 400
adults with sickle cell who were not previously covered. The program now covers
services directly related to sickle cell, including copays, deductibles, transportation,
care coordination, access to Childrens Special Health Care Services clinics and case
management. Expansion of the eligibility was effective Oct. 1. There are approximately
2,800 adults in Michigan with sickle cell disease, with approximately 120 adults
currently covered.


LATEST COVID STATS
The state health department is reporting more than 27-THOUSAND new cases of
Covid-19 since Monday.
That's an average of more than 13-THOUSAND-600 cases over the past two days.
Another 277 deaths have been recorded, most of which were found when reviewing
vital records.


HOSPITALIZATIONS
There has been another jump in the number of people going into the hospital to be
treated for the coronavirus. New statistics from the state Health Department shows
4,434 adults hospitalized across the state. That's up by more than 200 people in the
past two days. Local doctors have said they are seeing a surge in cases since over the
past two weeks when the Christmas holiday started.


OXFORD SCHOOLS
Students at Oxford High School will return to classes next week at a different location,
weeks after four students were killed during a shooting. The superintendent announced
a tentative plan to share the middle school for two weeks, starting next Monday. Tim
Throne says the high school could reopen for classes during the week of January 24th
after families are given an opportunity to visit the site. Four teens were killed and
several others were injured on November 30th. Fifteen-year-old Ethan Crumbley is
charged with murder, and his parents are charged with involuntary manslaughter.


CHEVY SILVERADO
Even though the consumer appetite for electric pickup trucks is a bit murky, the
competition for buyers just got a whole lot tougher. General Motors officially unveiled
the Chevrolet Silverado EV Wednesday with a virtual press conference at the CES
gadget show. Work truck versions go on sale in the spring of next year, and by then
they'll face competition from Ford's electric F-150, startup Rivian's R1T, and possibly
Tesla's Cybertruck. Stellantis, formerly Fiat Chrysler, has promised an all-electric Ram
pickup. Industry analysts say the intense competition in the electric pickup market
means that battery-powered vehicles are moving into the mainstream after years of
confinement to luxury or smaller vehicles.


INSURRECTION ANNIVERSARY
Today marks the anniversary of the assault on the U.S. Capitol with heightened
concerns of potential violence. Capitol Police Chief Tom Manger says they are
preparing for anything and everything while the Capitol Police Department is still
recovering and adjusting their tactics. One of their biggest problems right now is trying
to fill positions after nearly 130 officers left the agency last year. They say there have
been nearly 10,000 threats against lawmakers just in the last year alone.


NEW COURT ADMINISTRATOR
Following a 44-year career in the judicial system, including nearly 19 years in Ottawa
County, Court Administrator Kevin Bowling announced his plans to retire on January
14th. This announcement began a four-month recruitment and selection process that
was completed this week. After a thorough review of all application materials, and input
from all judges, the Chief Judges selected Trial Division Director Susan M. Franklin as
the next Circuit/Probate Court Administrator. Ms. Franklin has served with distinction as
the 20th Circuit Trial Division Director leading many staff members who directly assist
the Circuit Judges and help maintain daily courtroom operations.


CHILDREN HOSPITALIZATIONS
Michigan broke another record during the COVID-19 pandemic, with nearly 100 kids
hospitalized with COVID-19. As of January 3, 96 children are hospitalized with
COVID-19 in the state with 20% of them in West Michigan. Spectrum Helen DeVos
Children's Hospital in Grand Rapids currently has 13 children COVID-19 patients.
Health officials say children hospitalizations picked up at the start of the school year
and continued to increase in the colder weather months and continuing to climb
following the holidays. According to the CDC, hospitalization rates among unvaccinated
kids were 10 times higher than among those who had gotten a COVID-19 vaccine.


CLINICS CLOSED THURSDAY
District Health Department #10 has announced that a pair of COVID-19/flu vaccination
clinics and one health department office will be closed Thursday due to inclement
weather. DHD#10s Oceana County office will be closed Thursday. Any scheduled
appointments will need to be rescheduled. The following COVID-19/flu vaccine clinics
will also be closed on Thursday -- the Crawford County Senior Center clinic in Grayling
and the Lake-Osceola State Bank clinic in Baldwin.


PRISON CONDITIONS
Two state lawmakers are demanding answers from the state Corrections Department
about conditions at prisons. Democratic Senator Jeff Irwin of Ann Arbor says his office
was told about staff shortages at the women's prison in Washtenaw County that has
allegedly led to forced overtime, mandatory 24-hour shifts, and individual officers being
left alone. Irwin asked the chairman of the Senate Oversight Committee to hold a
hearing about the prison, and at the end of December, Republican Senator Ed
McBroom from the Upper Peninsula said he would also hold hearings. He's seeking
information about assaults on staff and recruitment among other issues.


UNIVERSITY GRANTS
Four Michigan universities are getting millions of dollars in federal funds to help analyze
threats from emerging infectious diseases. A total of 18.5-MILLION dollars will go to
Michigan Tech, Michigan State, University of Michigan, and Wayne State over the next
two years. The universities will use the money to collect and analyze data and enhance
the state's ability to respond to future threats. The funding is part of a CDC grant
awarded to the state health department.


WEST MI WX
There are more than 300 school closings in west Michigan with a winter storm warning
in effect until Friday. There have been several crashes because of slippery roads.
There are some crashes on I-94 this morning near the Kalamazoo-Van Buren County
line.
One person was killed in a crash in Walker yesterday afternoon when a driver lost
control and crossed the centerline and hit a northbound semi-truck. The driver killed
was reportedly a 38-year-old from Newaygo County.
There was a multi vehicle crash on US-131 northbound at 100th Street in a chain
reaction crash . Several people were injured, one seriously. The northbound lanes
were closed for several hours .


JAN 6TH ANNIVERSARY
Today marks the one year anniversary since the attack on the U.S. Capitol by
supporters of former President Donald Trump who wanted to disrupt certification of the
election. Michigan republican Congressman Bill Huizenga , who was in the house at
the time, says this never should have happened and there's a lot of blame that goes
around. He says he doesn't believe the January 6th commission has legitimate
standing.


SNOWMOBILE CRASH W MI
A man is in the hospital after a snowmobile crash in west Michigan's Wright Township
near Coopersville. The Ottawa County Sheriff's Office says a 46-year-old Grandville
man rear-ended another snowmobile on a trail and was thrown from his snowmobile.
The Grandville man was taken to a hospital with non-life threatening injuries. Alcohol
and low visibility are believed to be factors in the crash.


OMICRON VARIANT MARQUETTE COUNTY
The Omicron Variant of COVID-19 has been identified in Marquette County in the U-P.
It was identified December 19th. The county health department says it is presumed
that Omicron is the dominant variant throughout Michigan and the U.P.


NMU PRESIDENTIAL SEARCH
The Northern Michigan University Board of Trustees is moving ahead with its search for
a new university president. W-L-U-C reports the board chair chose 22 candidates for a
presidential search advisory committee and trustees approved the motion to appoint
them.


COVID SPECIAL ED LAWSUIT
A group representing special education students has asked a federal court to block
Michigan schools from closing or switching to virtual learning during this latest surge in


COVID cases.
A legal motion singles out Ann Arbor Public Schools .. and Detroit Public Schools
Community District -- but also names the Michigan Department of Education. School
leaders say they have little choice in shutting down in-person learning -- given the staff
shortages and increasing coronavirus infection rates. The motion is a part of a larger
lawsuit filed against Ann Arbor Schools and the Michigan Department of Education in
June.


NMU RANDOM TESTING
Northern Michigan University will begin mass random testing for COVID-19 starting
January 17th. It will also expand vaccination and booster shots at the university health
center. Interim president Kerri Schuiling made the announcement in a campus email.


U-P FLIGHTS CANCELED
A snowstorm in the U-P caused some flights to be canceled at Sawyer International
Airport in Marquette on Wednesday. Crews spent the morning and afternoon clearing
the runways.


CHARGES IN OFF-DUTY SHERIFF MURDER
Four men have been charged with the murder of an off duty Wayne County Sheriff's
officer. 23-year-old Devante Jones was shot several times in a parking lot after four in
the morning on September 20th. He was taken to a hospital where he was pronounced
dead. Those charged are all in their 20's and one is 19.


PARKING SPACE
A man's been arrested for allegedly waving a handgun at a Grand Blanc restaurant
after an argument over a parking space on Wednesday. Grand Blanc Police say the
man threatened another customer at McDonald's with a gun. He was arrested.


CHIPPEWA LEADERSHIP
In the Upper Peninsula, the Sault Tribe of Chippewa Indians may soon come under
new leadership as a number of the board directors look to remove their chairman.
Aaron Payment has been tribal chair since 2012 . He has come under a number of
allegations and has been officially censured by the board. Many are not happy with his
performance, alleging he has failed to create an environment of respect, attacking
public officials and releasing confidential information. Payment is collecting signatures
from tribal members to overturn his censure.


LUCKY FOR LIFE
While that big powerball was won by people in California and Wisconsin, a Canton
woman has won 25-thousand dollars a year for the rest of her life. 77-year-old Brenda
Walker says she's played a special set of numbers of birth dates and other special
dates for years and she's thankful to win. She took a one time lump sum payment of
390-thousand dollars and she'll use some of it to buy a new car.




WebReadyTM Powered by WireReady®NSI