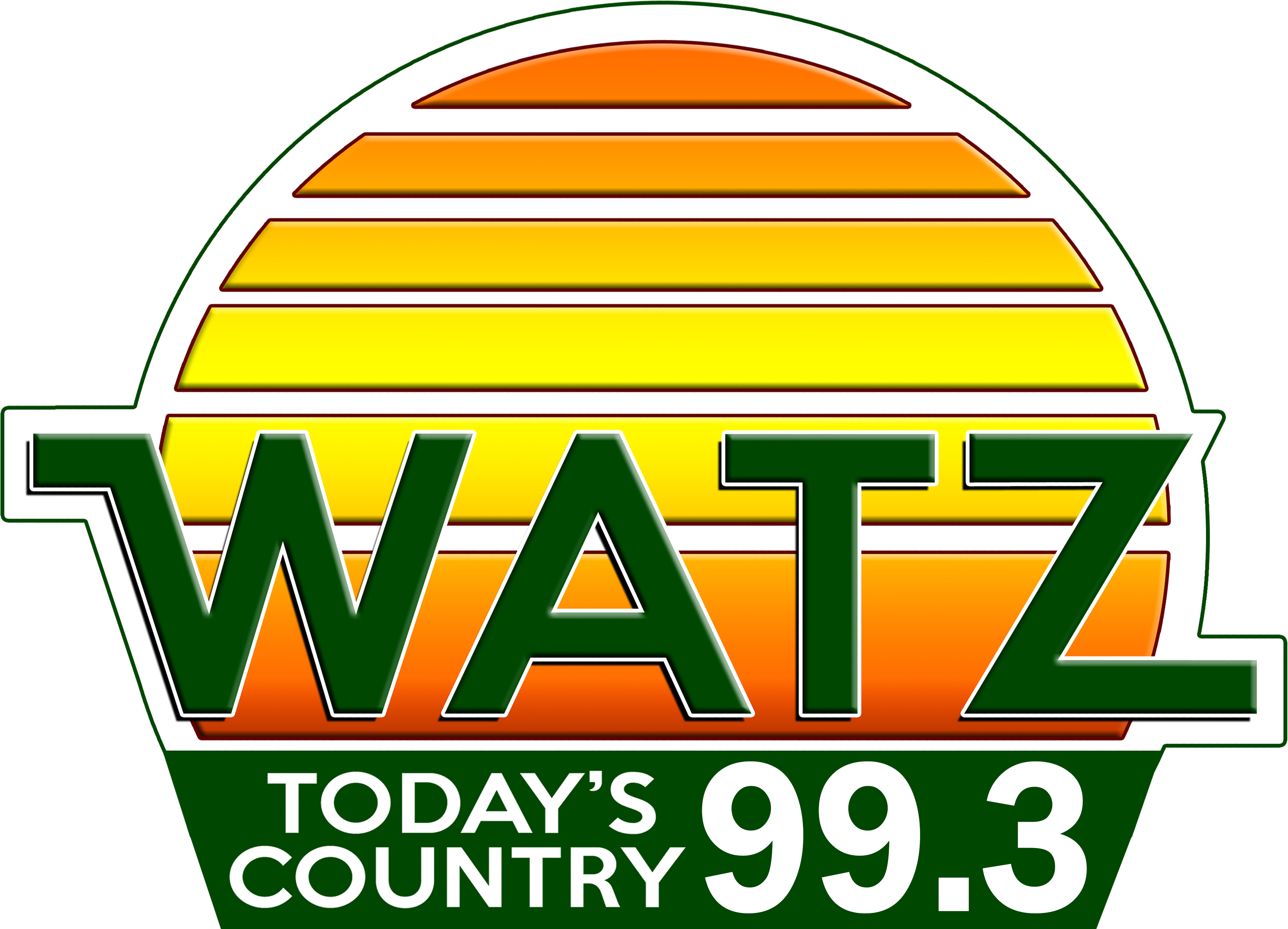 Tuesday State News Summary
Tue, 11 Jan 2022 06:35:14 EST


UPPER MICHIGAN ENERGY RESOURCES
The Michigan Public Service Commission reminds customers of Upper Michigan
Energy Resources Corp. in the western Upper Peninsula that a public hearing is set for
TODAY on the utilitys long-range integrated resource plan for providing electricity. The
public hearing will take place from 4-7 p.m. Central Standard Time at Bay Colleges
West Campus in Iron Mountain. The discussion will center on outlining how the electric
utility intends to provide reliable service over the next 20 years. Comments by
attendees will become part of the public record, and a transcript of the hearing will be
filed in the case docket. Bay College requires all visitors to campus to wear a face
mask when indoors on college property.


SICKLE CELL COVERAGE
Michigan adults over age 21 are now eligible for health care coverage for sickle cell
disease through the Michigan Department of Health and Human Services. Under the
fiscal year 2022 budget signed by Governor Gretchen Whitmer, the Childrens Special
Health Care Services program has expanded to include sickle cell disease coverage for
adults with $6.7 million to cover treatment for a projected 400 adults with sickle cell
who were not previously covered. The program now covers services directly related to
sickle cell, including copays, deductibles, transportation, care coordination, access to
Childrens Special Health Care Services clinics and case management. Expansion of
the eligibility was effective Oct. 1. There are approximately 2,800 adults in Michigan
with sickle cell disease, with approximately 120 adults currently covered.


BOYS II MEN
During these cold winter days, thoughts turn to warm summer night at the National
Cherry Festival this summer. 2022 marks their 96th annual festival and executive
Director Kat Paye has announced that Boyz II Men will close out the National Cherry
Festival on July 9. They're performing at the Pepsi Bayside Music Stage.
The popular R&B group has won 4 Grammy Awards and have a star on the Hollywood
Walk of Fame. They have also been performing in residency at the Mirage Resort and
Casino in Las Vegas since 2013.


SALINE SCHOOLS
There will be a day off coming for Saline Area Schools to prepare teachers for a
possible switch to remote learning. Although plans have not yet been made for Saline
Area Schools to switch to remote classes, the district will take a day off this Friday to
prepare staff just in case. Friday is already an early release day for students so staff
will now use the full day to prepare if an emergency shift is needed to remote learning
due to staffing issues or student absences. The idea has been in discussion for a while,
and the day will be used to confirm how to respond in case the district would have
virtual learning days for its middle and high school students, while elementary students
stayed in-person.


PRISON TRIAL
A trial is set go on in a lawsuit that accuses the Michigan Prison system of illegally
discriminating against male officers at a women's prison. Tom Nowacki sued the
Women's Huron Valley Correctional Facility in Ypsilanti back in 2011, claiming to be
denied certain jobs after alleging some of it's staff for sexually abusing female
prisoners. Millions of dollars in overtime along with other compensation is at stake in
the Washtenaw County case. Nowacki says the jobs he was assigned were in food
service and other areas, instead of the prison's housing units. The state has since
defended the employment policy.


DETROIT BOOSTERS
The City of Detroit is now offering Pfizer booster shots to kids ages 12 an up. This
comes after approval from the FDA, the CDC and the Michigan Department of Health
and Human Services. It's recommended to get the Pfizer booster shot five months after
getting the second dose. The CDC also recommends a third dose of the Pfizer shot for
immunocompromised children ages 5 and older, after 28 days of getting the first 2
doses. As of now, the Pfizer vaccine is authorized and recommended for people under
the age of 18. Children ages 5 through 11 can receive their Pfizer vaccinations and
boosters at two Detroit Health Department vaccination clinics.


SCHUETTE'S SON TO RUN
Bill G. Schuette, the son of former Michigan Attorney General Bill Schuette, made an
announcement in Midland Monday morning that he will be running for a State
Representative spot as a Republican. Schuette has filed to run for the Michigan House
in the 95th district. Bill Schuette Sr., the state's former Attorney General, was present
for his son's announcement.


CLARE BUS ROUTES
Some children's ride to school within Clare Public Schools will be impacted by a driver
shortage. Clare Public Schools has announced on that the district will be going from six
bus routes to five due to the ongoing shortage. Officials say routes will be a little longer
and a little closer to capacity but will still meet the needs of the students. Families were
contacted by bus drivers if their route, pickup time or dropoff time changed and
additionally some changes to sports transportation schedules are also anticipated in
the near future.
The changes began on Monday.


CHATFIELD LATEST
The Speaker of the Michigan House of Representatives ordered members over the
weekend to keep any documents about the conduct of former Speaker Lee Chatfield or
use of resources while he was in office, according to a Republican spokesperson.
Chatfield is being investigated by the Michigan State Police following a sexual abuse
complaint. According to the complaint, the abuse lasted more than 11 years and started
when the victim was 15-years-old. Mary Chartier, Chatfields attorney, said the claims of
rape are false and he is innocent. She said he had affairs and was in a sexual
relationship with the victim, but they were both adults when the affair took place. The
alleged assaults started while the then 15-year-old girl was attending a northern
Michigan church and school where Chatfield worked. Reports allege that his father is a
pastor of the church, the school superintendent and a teacher.


LATEST COVID STATS
Over the past 3 days, Michigan has reported more than 44-THOUSAND-500 new
Cornavirus cases and over 50 deaths.. That's an average of more than 14-
thousand-800 cases over the past three days. That brings the total number of cases
in Michigan to over 1-million-600. Testing has increased to around 50 to 60-
thousand diagnostic tests reported per day on average. Hospitalizations are also on
the rise after slightly decreasing for the past few weeks. Across Michigans entire
population, about 63-percent have received at least one dose of the COVID-19 vaccine.


PISTON COACH COVID PROTOCOL
The Detroit Pistons coach is the latest member of the NBA to have entered protocols
for COVID-19. Dwayne Casey entered the NBA's health and safety protocols Monday,
and now assistant coach Rex Kalamian will act as head coach until Casey returns.
Nine Pistons players have been entered over time since December 22nd. Casey has
always been vocally pro-vaccine and pro-mask wearing since the pandemic started,
after catching the virus last season around the time former Piston player Christian
Wood tested positive. Frank Jackson is currently Detroit's only player in protocols, after
getting eight players back over the past two weeks.


FLINT WATER
A judge has refused to dismiss a lawsuit against an engineering company in Flint.
Veolia North America is accused of not doing enough to stop the flow of lead
contaminated water in 2015. Four families are suing Veolia. The company did not
participate in the recent $626-million-dollar settlement with Flint residents, that was
mostly paid by the state. Federal Judge Judith Levy says Veolia owed residents a
"legal duty of care" when Flint hired it to analyze the city's water quality. Veolia argued
that it included corrosion control in recommendations to the city. It says it had a short
term assignment that focused on problems created by a cancer-causing contaminant.


FATHER-SON KILLED IN PORTAGE
A father and son have been stabbed and killed in southwest Michigan's Portage, south
of Kalamazoo. Police say it happened after a domestic dispute at Davis Creek
Apartments & Flats. Police say a male suspect stabbed the father and son, who were
taken to the hospital where they died. The suspect was also taken to the hospital. The
father was 49 and his son was 21. The 27-year-old suspect is in police custody.


TWELVE YEAR OLD SHOT-DETROIT
An investigation is underway in Detroit, where a 12-year-old boy was shot inside his
home.
Police say the house was hit by gunfire around 8:45 last night. The boy was taken to
the hospital with non-life-threatening injuries. So far, no arrests have been made.


OAKLAND UNIVERSITY REMOTE
Most students at Oakland University will continue learning remotely, due to the rapid
spread of the Covid-19 Omicron variant.
The school says it expects classes to be held online at least through January 31st.
University officials hope to return to face-to-face learning by next month. In the
meantime, some on-campus buildings, including the library, will remain open. Free
testing is also still being offered at the Oakland center.


METH DEATH CHARGES
A Metro Detroit man is facing charges in the death of a woman who overdosed on meth.
According to filings in the case, 52-year-old Scott Sams has been selling drugs in the
Downriver area for at least two years. He's accused of meeting the 28-year-old victim at
a hotel in Allen Park last May, where he allegedly gave her a deadly amount of meth.
Sams is charged with conspiracy and possession as well as delivering meth causing
death, and faces up to life in prison if convicted. Federal investigators are currently
looking into other overdose deaths .


TRAVERSE CITY SCHOOLS
Traverse City Area Public Schools are reinstating a mask mandate . The school board
voted unanimously last night to reinstate a universal mask mandate in schools effective
Wednesday. All board members agreed the move was necessary to attract substitute
teachers back to the classroom. Due to current staff shortages, Grades six through 12
will remain virtual for the rest of the week. Elementary classes will remain face-to-face
this week unless a staffing shortage requires going virtual.


LANSING MURDER
Lansing Police are looking for the public's help to find a suspect in a fatal shooting
yesterday afternoon. Police found a 19-year-old man with multiple gunshot wounds
after witnesses called police. Officers attempted first aid until Lansing Fire arrived and
took the man to a hospital, where he later died. Police say the shooting does not
appear to be random. Anyone with information is asked to call Lansing Police or
Crimestoppers.


WATERSMEET SCHOOLS
Watersmeet Township Schools in the southwest U-P are going to remote learning
today through next Monday because of concerns about Covid-19 with students and
staff. In making the announcement on Facebook, they say there will be no games or
practices during this time.


WIND FARM PROJECT-U-P
A community in the U-P's Houghton County wants feedback about a proposed wind
farm project. Circle Power Renewables reportedly wants a permit to build and operate
windmills in Adams Township, near Houghton. Township officials want the public's
input before they make a decision.


STURGEON SEASON-CHEBOYGAN COUNTY
You can fish for sturgeon next month on Black Lake in Cheboygan County. The
season is usually short because of a low harvest limit set by the state DNR. The
season will begin at 8a.m. February 5th and is set to end on February 9th, although it
will close as soon as a total of six sturgeon are caught. Sturgeon can live more than
100 years.


MAC BRIDGE AUCTION
Ever want to own a piece of the Mackinac Bridge? Some big pieces are up for auction
right now, according to Bridge Authority executive director Kim Nowack , who says
they're auctioning off five pieces of bridge grate that are five feet by 40 feet. You can
bid at govdeals-dot com until January 19th.


MEGA MILLIONS
The Mega Millions jackpot continues to grow. Tonight's jackpot is now worth $300
million. The cash option should somebody match the numbers is $206.7 million.
Winning numbers will be drawn at 11:00 tonight.







WebReadyTM Powered by WireReady®NSI