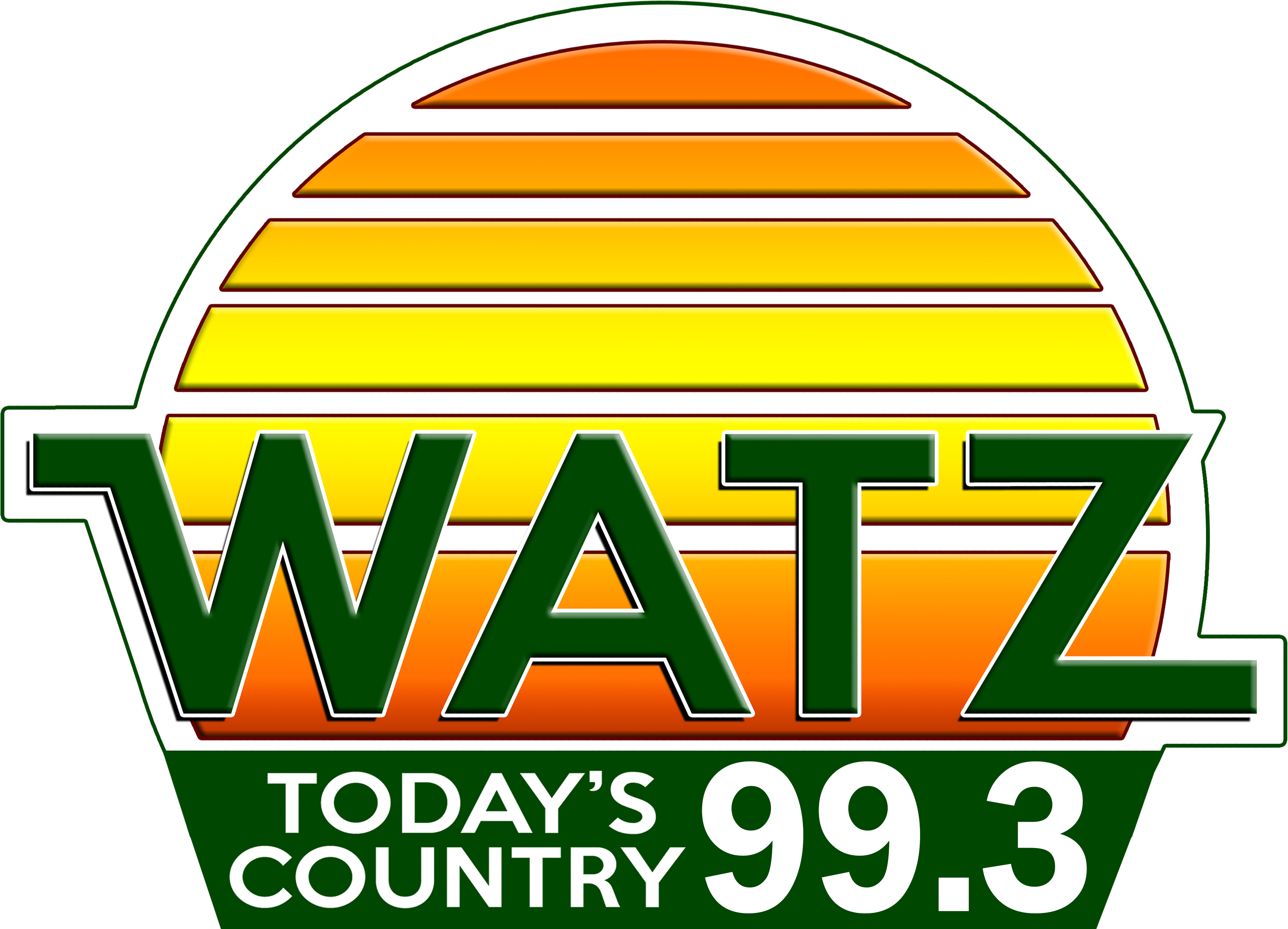 Thursday State News Summary
Thu, 13 Jan 2022 05:36:35 EST


BLOOD SHORTAGES
Blood supplies across the country and in Michigan are dangerously low. The crisis is
forcing doctors to decide who gets blood and who has to wait. All blood types are
needed, but Type O is in especially high demand. Pandemic rules are in effect,
including face masks. Donating takes about an hour and you'll have to be in general
good health, weigh at least 115-POUNDS and be 17 years of age or older.


EMU REMOTE
Students at Eastern Michigan University will be learning remotely for at least another
week, due to the continued surge of Covid-19. The decision comes as Washtenaw
County sees an increase in cases and hospitalizations, and a positivity rate above 20
percent. A small number of clinical classes will be allowed in-person on January 17th.
University officials say all in-person classes are expected to resume on January 24th.


AGE DISCRIMINATION SUIT
Peggy Haines is the register of deeds in Grand Traverse County. A judge has
dismissed a lawsuit by the 71-year-old elected official in the Traverse City area who
blamed a lack of raises on age discrimination, claiming county commissioners targeted
her after she opposed a plan to merge her job with the county clerk.
Haines said she was excluded from a raise in 2020 when commissioners gave raises to
the county administrator, the elected clerk and themselves. But a judge says there is a
lack of evidence and a state civil rights law does not cover her position. Haines and
other county employees did receive a recent pay raise.


PLANETARY TOYS
A website that markets toys and collectible figurines will stop selling online for five
years after the Department of Attorney General threatened action. Last month, the
Department issued a Notice of Intended Action against Planetary Toys for allegedly
violating Michigans Consumer Protection Act. The Better Business Bureau collected
nearly 90 complaints against the business ranging from purchased items never being
shipped or shipped items not matching what was advertised and has been working to
resolve issues for consumers. Beyond not selling online for five years, Planetary Toys
agreed to resolve all outstanding complaints with consumers that did not receive items
ordered or that were sent the wrong item by issuing full refunds and pay the State of
Michigan $1,000 to compensate for investigation costs. The terms must be met by
February 21.


STELLANTIS MEETING
The state will be holding a community meeting to talk with Detroit residents who have
been complaining about a smell near the new Stellantis plant on the city's east side.
The Michigan Department of Environment, Great Lakes, and Energy has scheduled the
virtual meeting for January 27th at 6 o'clock. Residents living near the Stellantis Detroit
Assembly Complex at Mack and St. Jean have filed odor complaints and are
concerned about their health and the environment. State inspectors have said the auto
company didn't install some equipment that was required. Corrections were made last
month. Officials from the Michigan Health Department and the EPA will also be
involved in the meeting.


LATEST COVID STATS
The state health department is reporting more than 28-THOUSAND new cases of
Covid-19 over the past two days. That's more than 14-THOUSAND cases per day.
Another 350 deaths have also been recorded, most of which were found during a vital
records review. The health department says 20-29 year olds currently have the highest
case rate of any age group in the state. Models project cases and hospitalizations to
peak by the end of the month, or --- the end of February at the latest.


MSU STUDENT DEATH
A resident of Shaw Hall on the campus of Michigan State University was found dead on
Tuesday night. The student was identified as Monica Ibarra, a psychology sophomore.
MSU officials say it's a tragic incident and they are working closely with the family and
friends to provide support and resources. In an email sent to Shaw Hall residents, the
university said that the MSU Student Life and Engagement division was working with
Ibarras family to provide support. There will be counseling and other resources
available to those on campus who are struggling in the aftermath of the tragedy.
Investigators have not determined a cause of death.


ARMY ENLISTMENT BONUS
As the U.S. Army struggles to lure soldiers into certain critical jobs amid the continuing
pandemic, they are now offering a maximum enlistment bonus of $50,000 to highly
skilled recruits who join for six years. The Army is taking this action because two years
into the pandemic has made it more difficult to recruit in schools and at public events.
Likewise, competition for quality workers has increased as young people weigh work
options. Army officials say shuttered schools and the competitive job market over the
past year have created many challenges for recruiters. So the Army is hoping that
some cash incentives may entice qualified young people to sign up.


WELCH FOODS EXPANSION
Governor Gretchen Whitmer joined the Michigan Economic Development Corporation
has announced that Welch Foods is expanding its operations in the village of Lawton,
where it will create up to 57 jobs for Michigan workers. The project is expected to
generate a total capital investment of $26.2 million, supported by $588,725 in
Community Development Block Grant funds awarded to Van Buren County. Michigan
was chosen for the project over competing sites in several other states. Welch Foods
Inc. has produced grape juices, jams, and jellies since 1869 and has had operations in
Michigan since 1919. At least 30 of the 57 new jobs will be held by low-to moderate
income individuals in order to meet national objectives. The funds will assist with the
acquisition of machinery and equipment needed for the expansion.


HEALTH CARE DEADLINE APPROACHES
Michiganders are reminded to log on to the Health Insurance Marketplace before the
January 15 Open Enrollment deadline to get low- or no-cost health insurance for
themselves and their families. For most consumers who miss this deadline, the next
opportunity to enroll in a new plan is November 2022 with coverage beginning January
2023. The American Rescue Plan?established new subsidies that have given more
Michiganders the opportunity to qualify for low- or no-cost coverage. In 2021, Michigan
consumers saw an average premium reduction of 45% through these subsidies, or
more than $71 per month in savings. Consumers can choose from a variety of plans
and coverage options on the Health Insurance Marketplace.


AARP DIGITAL PLATFORM
AARP has launched the AARP Veterans and Military Spouses Job Center, a new
digital platform bringing together valuable information and resources to help Michigans
672,000 veterans and military spouses compete in todays job market. The job center
includes a new Veterans Career Advantage Course to build on career planning and
skills development to help navigate the job market. According to an AARP survey, more
than half of employers say experience and the use of skills in previous positions are
'very important' when evaluating applicant's skills. According to the most recent U.S.
Bureau of Labor Statistics jobs report, veteran unemployment fell to 3.2% in December
2021. While unemployment has decreased over the past year, underemployment
continues to hold many veterans back.


TSA HIRING EVENT
The Transportation Security Administration is hosting a hiring event Friday, Jan. 14 and
Saturday, Jan. 15 to assist individuals interested in applying for a job as a
Transportation Security Officer at Detroit Metro Airport.
The event takes place from 9 a.m. to 3 p.m. both days at Delta Hotels by Marriott
Detroit Metro Airport.
Attendees will receive information about full-time TSO positions and have the
opportunity to complete multiple steps of the hiring process, which will significantly
reduce the time required to get on board. TSA provides paid leave, health care plans,
401k coverage and more. Starting pay at DTW is $18.12 per hour with opportunities for
pay increases after six months. TSA is offering a sign-on bonus of up to $2,000 to
eligible new hires.


MSP STOPS
The leader of the Michigan State Police is pledging changes in conjunction with the
release of an independent report finding that troopers disproportionately pulled over
Black drivers in 2020 traffic stops. African American motorists were more likely to be
stopped than expected under a series of benchmarks, according to the research done
by the Michigan State University School of Criminal Justice. The review also says Black
and Hispanic drivers were significantly more likely than White motorists to be searched
or arrested after traffic stops. Col. Joe Gasper outlined a five-point plan to better
understand and address the disparities.


UIA FRAUD HEARING
There will be a Joint Oversight hearing today at 10:30am to examine $8.5 billion in
unemployment fraud.
The committees will examine a Deloitte investigation into payments made by the states
Unemployment Insurance Agency involving fraud and intentional misrepresentation.
The investigation determined $8.5 billion in taxpayer money was lost to fraud. The
committees will also discuss sweeping reforms to bring much-needed transparency,
accountability and effectiveness to UIA. The plans establish greater public reporting, a
clear and consistent determination process, and additional resources for people
struggling to get a sufficient level of customer service.


NURSING HOME DEATHS MI
A soon to be released State Auditor General report on the number of COVID-19 deaths
in long-term care facilities, acknowledges the number of deaths is much higher than
once reported.
House Oversight Committee Chair Steve Johnson issued a statement saying he is
eager to review the report and says the number reported by Whitmers administration is
30-percent lower than what the Auditor General has found.
Johnson went on to say he believes it is his duty to uncover the truth for the people in
the state. The report will be posted to auditor general's website on the 17th of this
month.


MEDICAL TEAMS TO MI
Some help may be on the way for Michigan's frontline workers...
U-S-A Today reporting that President Biden is expected to announce plans today to
deploy medical teams to Michigan and five other states... to assist overtaxed doctors.
This comes as Beaumont said they're *at a breaking point* and Henry Ford wrote *This
is an Emergency. We've already broken the glass.* Nearly 49-hundred patients who
are COVID positive are hospitalized across Michigan--with more than 800 in the ICU
and more than 500 on ventilators. However, not all are in the hospital BECAUSE of
COVID and may have tested positive for the virus during a routine testing protocol after
being checked in for other reasons.


SHOOTING US-131 NEAR GRAND RAPIDS
There's been a shooting in west Michigan near Grand Rapids on US-131 in Byron
Township. State Police say two men were shot when someone started firing at their
car at about 7 last night. They say the driver pulled off the highway and called for help.
They were taken to the hospital. State Police ask anyone who may have witnessed the
incident to call the Grand Rapids Post.


AUTO INSURANCE
Michigan no longer has the highest auto insurance rates in the country. That distinction
now belongs to Louisiana according to Zebra's annual State of Auto Insurance report.
Nationwide, premiums went up by 28-percent because of the pandemic, but Michigan
drivers only saw a four percent increase last year. Premiums dropped in Michigan
almost 20-percent after reforms in 2019.


WARREN HIGH SCHOOL GUN THREAT
A Warren teen is in police custody, accused of threatening a classmate with a handgun.
Police say a school resource officer at Lincoln High School called for backup just
before two o'clock Wednesday afternoon and arrested the 15-year-old within minutes.
Police say they've recovered a magazine but they're still searching for the gun. No one
was injured, and students were dismissed after a brief lockdown.




WebReadyTM Powered by WireReady®NSI