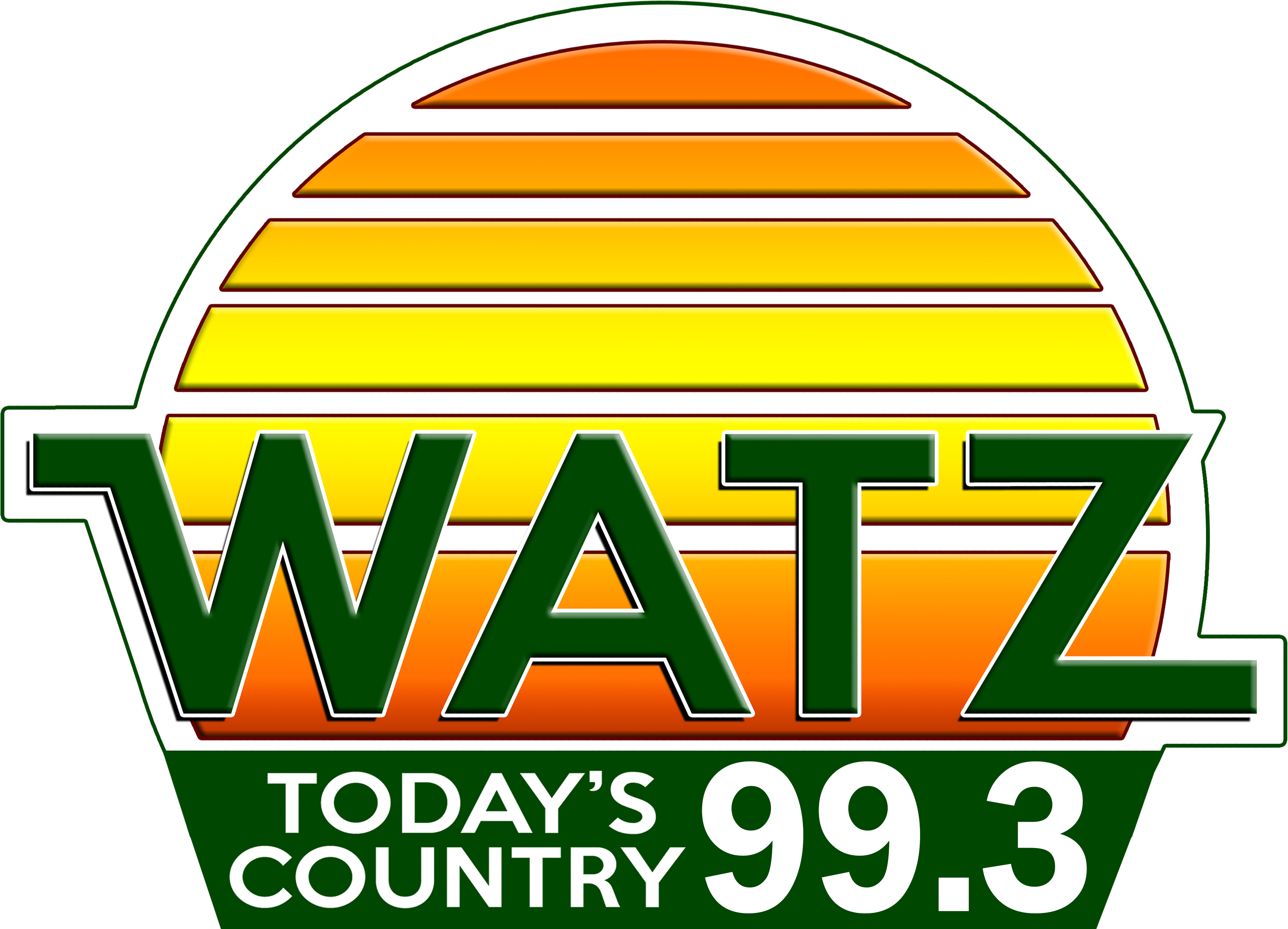 Tuesday State News Summary
Tue, 31 May 2022 07:07:38 EDT


CHARGING INFRASTRUCTURE
The Michigan Energy Innovation Business Council released its Advanced Energy
Infrastructure: A Roadmap for Implementation in Michigan which details how Michigan
can capitalize on available federal funding under the Infrastructure Investment and
Jobs Act. Michigan is estimated to receive $110 million over five years to support the
development of electric vehicle charging infrastructure throughout the state, as well as
approximately $169 million to reduce transportation-related emissions. Michigan will be
allocated more than $183 million under the Weatherization Assistance Program to
support home repairs, training and technical assistance.

I-475 CONSTRUCTION MEETING
The Michigan Department of Transportation will reveal their design of choice for a $300-
million reconstruction of I-475. The reveal is scheduled for their June 28 meeting and
Flint-area residents, commuters and business or property owners are invited to attend.
Four preliminary designs have been considered by MDOT. An online presentation of
the project will be available from June 27 through July 11. Work on the freeway is
expected to take five years to complete.

BENTON HARBOR WATER DISTRIBUTION
City of Benton Harbor residents are being reminded that starting TODAY, bottled water
distribution will be moving from the high school to the Boys & Girls Club of Benton
Harbor Fettig Youth Campus at 600 Nate Wells Sr. Drive. Water will continue to be
provided seven days a week by the Michigan Department of Health and Human
Services to City of Benton Harbor residents for cooking, drinking, brushing teeth,
rinsing foods and mixing powdered infant formula. Southwest Community Action
Agency at 331 Miller Street, will continue to provide bottled water four days a week in
addition to the Boys & Girls Club location.

ATM THEFT
Police in Brighton are searching for someone who tried to steal an ATM early Monday
morning. Investigators say that person also crashed a stolen truck into the guide wires
of a power pole, leaving people in the area without electricity. The incident happened
around 3:15 Monday morning at a Chase Bank on East Grand River. Police say the
ATM had also been damaged. No arrests have been made so far.

TICKETS IN THE MAIL
Speeding tickets in the mail? That could soon be a reality for Michigan drivers who go
more than 10-miles-per-hour over the speed limit in work zones. Lawmakers are
mulling a bill that would allow MDOT to install speed enforcement systems in said work
zones that are fully automated. Drivers could then get slapped with a written warning or
fines up to $300-dollars. Crashes and deaths in work zones have been on the rise in
Michigan over the past three years and the hope is this bill would deter drivers from
putting themselves and construction workers at risk.

GOP GOVERNOR LAWSUITS
Two more Republican candidates for governor are suing to get on the August 2nd
primary ballot. James Craig filed a lawsuit Friday night in the Court of Claims, while
Michael Markey went to the Court of Appeals Sunday. They were declared ineligible
last week after state election officials said they didn't meet the 15-THOUSAND
signature threshold due to fraudulent petition signatures. The candidates, including
Perry Johnson who also didn't make the ballot and filed a lawsuit Friday --- say the
elections bureau should have inspected petitions line by line.

HEPATITIS A STRAWBERRIES
The FDA plans to find out if there is link between organic strawberries and some cases
of Hepatitis A. An investigation is underway into FreshKampo and H-E-B brand
strawberries which were frozen and distributed nationwide despite being past their shelf
life. So far there have been 17 reported cases linked to the strawberries. Hepatitis A
can occur after consuming contaminated food or beverage with common symptoms
being nausea, vomiting, and fatigue.

FRONTIER FEST
It's drinks, food, and festivities at Cedar Point. From now until June 19th -- the Frontier
Festival is bringing not only unique food and drink offerings -- but also live music and
family entertainment. It all starts with a tasting card -- which lets guests sample their
way through more than 25 cherry-inspired culinary creations like cherry cola braised
beef pizza. Frontier Festival runs daily from 2 until 8pm. Then, making its debut on
select nights in June is the new Wild Frontier Nights 21 and older after party. Once
Cedar Point closes for the night, Frontier Town will reopen with ax throwing,
mechanical bull riding, live music, signature cocktails, a bourbon trail tasting
experience, street performers and dancing.

MISS MICHIGAN
Could there be a new First Family of Michigan? The Hutchinson's are making a strong
case after what can only be described as a successful year. Only a month after Aidan
Hutchinson was selected number-2 overall by the Detroit Lions, his sister -- Aria (r-e-a)
Hutchinson has been crowned Miss Michigan 2022. Aria -- a Plymouth native --
competed in the event in Port Huron on Saturday. Hutchinson will represent Michigan
at the Miss USA pageant this November. She is a 2021 U-of-M grad with a degree in
neuroscience.

GRILL SAFETY
Firing up the grill is a fun part of summer for many families. But it's important to have
safety rules in place if kids are around. Kids are curious and are often drawn to grills
resulting in burns. Dr. Za-far Sha-moon is an emergency physician at Beaumont
Dearborn. If your grill has a burner make sure pots are positioned so handles are away
from kids to avoid a spill burn. For a mild burn, clean it with a mild soap and water then
apply a petrolum jelly followed by a sterile dressing. Dr. Sha-moon says if a burn has
blisters or is spreading it may be a second degree burn and should be seen by a doctor.

HOLIDAY WEEKEND DROWNINGS
Memorial Day Holiday weekend parties turned into tragedy for a few families. A six
year old Detroit girl who was at a Kensington Metropark beach drowned yesterday
afternoon. Once the girl was reported missing, people at the beach formed a human
chain to search for the girl who was found in a weeded area of the lake. The Oakland
County Sheriff's Department is conducting an investigation. Meantime, a 45-year old
drowned at a lake in Monroe County. And authorities in west Michigan are
investigating two deadly crashes in Muskegon and Allegan counties.

SEARS STORES CLOSING
Closeout sales have started at four Sears Hometown stores that are closing soon. The
stores are in Ionia, Houghton, Escanaba and Sault Ste. Marie. Two other Hometown
stores in Fenton and Caro remain open. The last Sears department store, which
closed last June, was in the Detroit suburb of Westland. Word of the closings were
posted on social media. The company that owns the stores, Transformco, hasn't
commented on the closings.

GAS PRICES JUMP TO NEW RECORD HIGH
It's costing more to fill up your car and truck. Triple-A's weekly Fuel Gauge Survey
shows drivers are paying an average of 4.60 for a gallon of regular unleaded gas,
which is a new record high. Prices are the highest in Metro Detroit and Marquette. The
lowest prices are in Grand Rapids, Saginaw and Lansing. Triple-A says prices are 58-
cents higher than last month and a buck-55 higher than a year ago.

7 SHOT IN BENTON HARBOR
The Benton Harbor Department of Public Safety is offering a two-thousand dollar
reward for information leading to an arrest in a shooting that left one person dead and
six others wounded. The shooting happened early Monday morning outside a lounge
and liquor store. A 19-year old, identified as Marlon Bowman, died. Six others were
treated at a hospital.

HOT WEATHER, SCHOOLS CLOSING
We could see near record high temperatures in parts of Michigan. Forecasters say it
will be hot and humid with temperatures in the low 90's. In southeastern Michigan, the
record high is 95 set more than 100 years ago. Due to the hot weather, Detroit Public
Schools will be releasing students three hours earlier than normal and all indoor school
activities are canceled. Many of the schools do NOT have air conditioning.

4 RESCUED FROM LAKE MICHIGAN
Two teens from Grand Rapids were among four people rescued from Lake Michigan
yesterday afternoon. The Grand Haven Public Safety Department says the 17-year old
girls along with a man from Grand Rapids and Oakland County had to be rescued after
two people were calling for help. The other two were part of a human chain and started
struggling in the water at Grand Haven State Park. Emergency crews were able to
rescue everyone and they are expected to be okay.

SOUTH HAVEN PIER JUMPING ORDINANCE
A new ordinance in South Haven aimed at keeping people from diving off piers
apparently worked. The police department says it did not have to ticket anyone from
jumping into Lake Michigan from the piers over the holiday weekend. Those who
violate the ordinance would have to pay one-thousand dollars.

MECOSTA COUNTY FAMILY SHOOTING
Counselors and other specialists will be at the Morley Stanwood Elementary School
today to help students and teachers cope with the death a student. The Mecosta
County Sheriff says investigators are trying to determine why a man killed his wife and
their three children last Friday. The victims are identified as 6-year-old Katelynn Gillard,
4-year-old Ronald, 3-year-old Joshua and 40-year-old Dawn Gillard. A 51-year-old
man, who is described as the father and husband, shot himself and remains in critical
condition. The shooting occurred at a home near Big Rapids.

DEADLY CRASH IN WEST MICHIGAN
An early morning crash near Grand Valley State University leaves one person dead
and two others hurt. The Ottawa County Sheriff's Department says the crash
happened around 1.30 this morning. The driver of a car lost control and it flipped over
several times. All three were thrown from the vehicle. Authorities say one person died
at the scene. Two others are hospitalized with serious injuries. An investigation is
ongoing.

DETROIT MAYOR CONFIDENTIAL SOURCE
Detroit Mayor Mike Duggan is denying a report that he outed a confidential FBI
informant involved in an ongoing bribery and fraud investigation focused on towing
contracts in the city. The Detroit News says federal court records and interviews show
Duggan learned about the investigation from a city councilman who pled guilty to
corruption charges and then shared the informants information with several others
including a top lawyer for the city. Duggan says he did not and would not ever disclose
the identity of a person he knew to be a confidential source in an investigation.





WebReadyTM Powered by WireReady®NSI