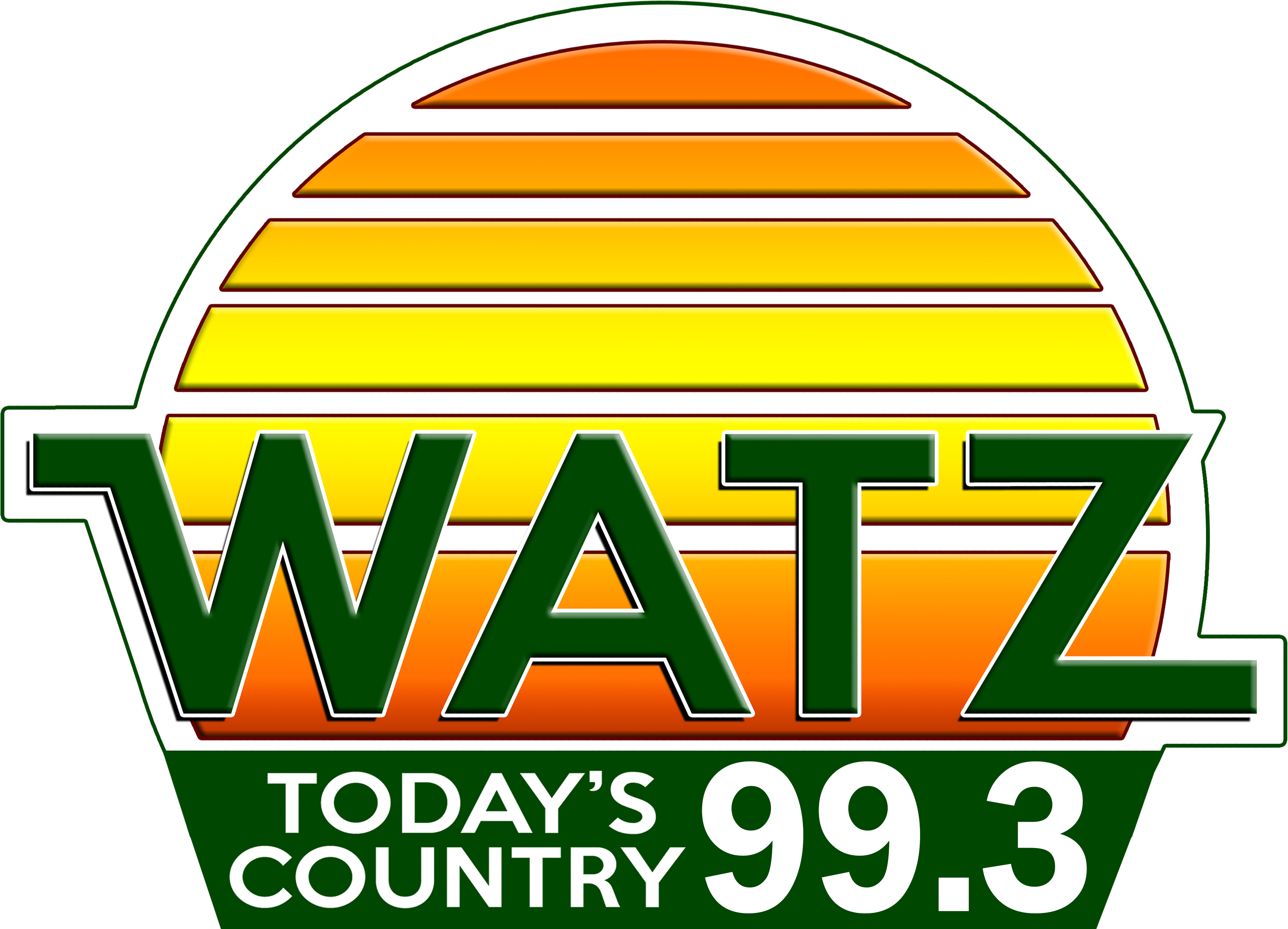 Tuesday News Summary 06-28-22
Tue, 28 Jun 2022 07:56:45 EDT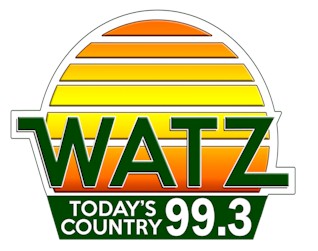 (Stories Courtesy of Michigan News Radio)


ABORTION PROSECUTORS
Two county prosecutors say they CAN prosecute medical providers who perform abortions in Michigan following last week's Supreme Court decision on Roe Vs. Wade. That's despite the State Attorney General saying a preliminary injunction issued in a challenge to Michigan's 1931 abortion ban means the procedure is still legal. The attorney for the Prosecutors from Kent and Jackson counties says they both would consider abortion prosecution if cases are brought before them.

NO TAX CUTS
Tax cuts are NOT on the table as the State Legislature works to hammer out a budget ahead of the Friday deadline. That's according to Crain's, which quotes three sources who say that Democrats and Republicans have been unable to come to an agreement as to how to help residents' cope with skyrocketing inflation and gas prices. The state has a multi-million dollar surplus due to federal COVID relief money. The budget needs to be on the Governor's desk by the end of the week.

MILITARY EXERCISES DELAYED
Military exercises on a road in the Upper Peninsula have been postponed for a day due to projected weather conditions. The Michigan Department of Transportation announced Monday that the closure of M-28 in Alger County was put off until Wednesday. Military jets will be touching down and conducting other operations on the four-lane highway near Munising. M-DOT is telling drivers to avoid the area.

WHITMER SIGNS BIPARTISAN BILLS
Governor Gretchen Whitmer has signed six bipartisan bills -- .?? One bill lowers health care costs by increasing transparency surrounding costs and coverage. Another bill increases public safety within communities and another expands renter rights by creating the Michigan Uniform Assignment of Rents Act. Additionally, a bill to protect vulnerable Michiganders in adult care and nursing home facilities was signed to require reports containing feedback and input from inspectors of these facilities.

SEAFOOD PANDEMIC RESPONSE GRANT
The Michigan Department of Agriculture and Rural Development is seeking applications for the Seafood Processors Pandemic Response and Safety Block Grant program to support the states seafood processing sector. Funded through the United States Department of Agricultures Agricultural Marketing Service, this program provides relief and assistance to eligible seafood processing facilities and processing vessels in response to the ongoing impacts from COVID-19. The grants will provide cost reimbursement for eligible expenditures that occurred between January 27, 2020, and December 31, 2022.

OTTAWA COUNTY UNEMPLOYMENT
The preliminary unemployment rates for May 2022 were released recently by the Michigan Department of Technology, Management, and Budget. Ottawa Countys unemployment rate for May measured 3.2%. This unemployment rate is currently the lowest in Michigan, with 8.9% in Roscommon County currently the highest. Forty-five of Michigans counties exhibited a decline in their jobless rate from April to May. Over the course of the year, jobless rates have receded for all eighty-three Michigan counties.

CABLES REPLACED IN U.P.
American Transmission Company has completed its project to replace cables servicing all of the Upper Peninsula. The project began in 2018 after cables running through the straits were hit by a ship anchor. The new cables service around 250,000 people across the UP. According to the ATC, not only do the cables improve reliability for consumers up north, theyre also much safer for the environment.

GAS DISCOUNT
Americans for Prosperity-Michigan will partner with locally owned gas stations this week to offer a limited time gasoline discount to motorists and connect them to the causes of rising energy costs in Michigan and nationwide. These two events are the True Cost Tour's first stops in Michigan. The first stop is today, sponsored by State Senator Tom Barrett, at the Shell Station on W Saginaw Hwy in Lansing. Gas will be sold at $2.38 per gallon from 10:00am until 12 noon.. The Gas discount is given on a first come, first served basis for a limited time. No gas cans or RV's.

UNSOLVED BREAK-IN
Detectives in Grand Traverse County are continuing to investigate an unsolved breakin that happened almost a year ago. Investigators want to talk to a man who they believe may be connected to an overnight break in at the East Bay Township Dairy Queen on US-31 last August. Detectives believe the man was a customer at the DQ, but came back later to break-in and steal cash. He may have been a summer visitor to Traverse City, and in case he has returned to the area this summer, they hope someone recognizes him. Traverse City police also believe the same person may be connected to a break in at a Traverse City bakery the same night.

APARTMENT DEATH INVESTIGATION
The Grand Traverse Sheriff's Office is investigating the deaths of two people found dead in the Brookside Commons apartment complex in Garfield Township last Thursday. The sheriff's office says a maintenance worker was checking in on one of the units when they found two people dead, a man and woman in their 60s. Detectives said there were no signs of trauma to the bodies and no foul play is expected. The bodies were sent to Kalamazoo for an autopsy Saturday to determine the cause of death. It is uncertain how long the two had been deceased because no one had seen them for several days.

BAKERY DONATES TO PLANNED PARENTHOOD
A Flint bakery plans to donate a portion of its cookie sales to Planned Parenthood after the Supreme Court's decision to repeal Roe v. Wade. We'reDough located on Miller Rd. will be selling red, white and blue cookies all summer. The bakery will donate 25 cents per cookie towards Planned Parenthood. The cookies can be bought in store or purchased online and shipped.

POSSESSION OF NARCOTICS
Michigan State Police say a Kalkaska man has been arrested for possession of narcotics. 43-year-old Kevin Peterson has been arraigned for one count possession of narcotics less than 25 grams, one count possession schedule 5 LSD and one count driving while license suspended. Police say a trooper with the MSP Houghton Lake Post stopped a vehicle for an equipment violation on M-72 on June 23. During the stop, the trooper says he found Peterson to be in possession of narcotics and LSD. Peterson was arrested and lodged in the Kalkaska County Jail with a court appearance scheduled for July 13.

CANVASSAR RESIGNS
A Republican member of the board that certifies Michigan's election results has resigned. Norm Shinkle's resignation comes amid questions over whether he can remain on the State Board of Canvassers at the same time that he is running for a seat in the State House. Shinkle was at the center of controversy three weeks after the 2020 presidential election, when he abstained from certifying the election results. The Canvassers also recently removed 5 Republicans running for Governor from the ballot over fake signatures on their petitions. The GOP will have to submit of three possible replacements.

JULY 4TH TRAVEL
Despite high gas prices, Americans will be traveling in record numbers this 4th of July. So says Triple A Michigan, which estimates just under 48 million people will be traveling this holiday - the most since the start of the pandemic. Air travel is expected to be down - amid ongoing staffing problems and flight cancellations and delays. But 42 million Americans are expected to hit the roads. Gas prices across the nation are dropping, but Michigan continues to outpace the national average at $5.04. The most expensive gas right now is reported in metro Detroit, Ann Arbor and Marquette.

FIRE RISKS
State officials are warning of a fire risk for those heading up north for the July 4thholiday weekend. Officials at the Department of Natural Resources say there is an extreme risk of wildfires in northern Michigan due to hot, dry weather. Crews have fought 160 wildfires so far this season, scorching some 3-thousand acres. Burning debris has been the most common cause of the fires. Among the tips for Up North revelers: NEVER shoot off fireworks into dry grass or the woods, watch out for sparks and always keep water handy and NEVER lead a fire unattended.

SHOTS FIRED AT GRAND RAPIDS HOME
A Grand Rapids family is shaken up after the homeowner says more than 30 rounds were fired at her house while her grandkids were sleeping there early Monday morning. WOOD TV reports Jewellynne Richardson says gunfire was going through the house going over two of the kids' heads. Her seven grandchildren were at her house for a sleepover after she had been recognized for her contribution to the community. Luckily, no one was hit by the gunfire. Richardson doesn't believe the shooting was random, but doesn't know why her would be targeted.

MISSING WIXOM WOMAN
The Coast Guard and the Marquette County Sheriff's Special Operations conducted a search of Lake Superior and the shoreline for a 31-year-old Wixom woman, Olivia Ernst. It's believed she traveled to Marquette County after threatening to harm herself. Her car was found and some of her personal items were found near the water along the Lake Superior shoreline.

MURDER SENTENCE-GRAND RAPIDS
A 24-year-old Grand Rapids man, Dealeyon Franklin, has been sentenced to 25 to 50 years in prison for second degree murder in the death of his pregnant girlfriend Marissa Valdez. He was also sentenced to a concurrent 15 to 30 years for assault of a pregnant person causing miscarriage. Prosecutors say he shot Valdez nine times last September with their two young children in the apartment. One of Valdez's brothers , Nico, said "the monster not only took a mother, but a daughter, a friend, a best friend, a little and big sister, an aunt, a cousin, a sister-in-law, a co-worker and a potential wife to a real man,. Franklin said he was sorry.

CONGRESSWOMAN BRENDA LAWRENCE-COVID
Michigan Congresswoman Brenda Lawrence is quarantining at home after testing positive for COVID. Lawrence reports that she has mild, flu-like symptoms. She credits being vaccinated and boosted for not suffering any worse symptoms. Lawrence says she is working from home.

KWAME KILPATRICK ASKING FOR MONEY FOR BABY FUND DRIVE
Former Detroit Mayor Kwame Kilpatrick and his wife have welcomed a new baby son, Kyng Malachi Kilpatrick, to their family. Kilpatrick now lives in Georgia and is attempting to raise funds to buy a home or condo in a gated community in the Orlando-area through a baby fund drive. The fund hasraised $8-thousand-dollars to date in general contributions and incremental payments. The former mayor was granted a pardon by former President Donald Trump in his final hours as commander-in-chief in early 2021.

MISSING PETOSKEY TEEN
Authorities in Emmet County are asking for the public's help in locating a runaway teen. Petoskey Police say 14-year-old Olivia Benjamin was last seen leaving Charlevoix Estates Sunday night. She's described as 5 foot-6, 110 pounds, and was wearing a gray t-shirt, jeans and had a pink backpack. Anyone with information should contact Petoskey Police.

TRAVERSE CITY SCHOOLS SECURITY
Traverse City Schools have decided to hire a school safety liason and are considering an outside security assessment. They say the liason will be a dedicated coordinator, serving as the district's point person overseeing safety drills, working with law enforcement and enhancing security measures at their school buildings. Trustees will also have a study session next month with an outside firm on a potential district wide security assessment.

CADILLAC CRASH UPDATE
A Copemish woman remains in critical condition in Traverse City following a crash in Manistee County. State Police in Cadillac say the 32-year-old was driving on Faylor Road in Cleon Township when the vehicle went off the road and flipped over after hitting a mailbox and a tree. The woman was thrown from the vehicle.

GRAND RAPIDS FIREWORKS
The Grand Rapids Fireworks, presented by Soaring Eagle Casino & Resort will be held this Saturday night in downtown Grand Rapids. The event is free and open to the public . Activities will get underway at 6pm with entertainment , food vendors and family activities. The fireworks will begin at 10:30.

HOLLAND GOING GREEN
The city of Holland has been certified gold in the Michigan Green Communities Challenge. The program helps communities measure their progress toward sustainability. WOOD TV reports the challenge includes nine different categories that range from energy efficiency and water conservation to sustainable land use. City officials say they launched a recycling program this year and also got credit for converting traffic lights to LED bulbs.





WebReadyTM Powered by WireReady®NSI