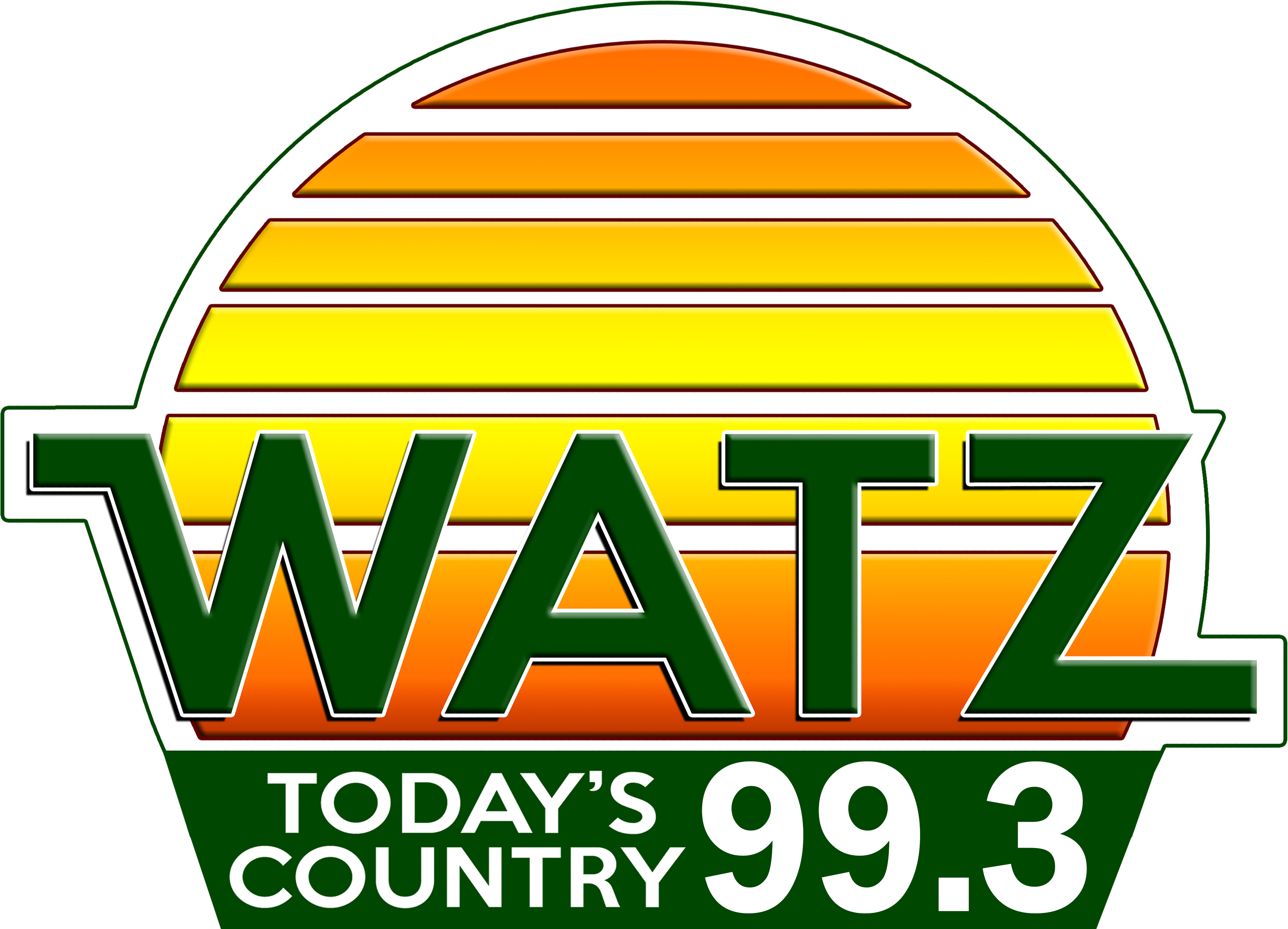 Wednesday News Summary 06-29-22
Wed, 29 Jun 2022 12:24:00 EDT


(Stories Courtesy of Michigan News Radio)


WORK ZONE CRASH MEMORIAL
This Fourth of July holiday weekend, Clare Welcome Center patrons will be able to view a special memorial for those lost in work zone crashes. The memorial currently features 1,602 names of road workers, drivers, pedestrians, law enforcement and other first responders, and children, and is updated yearly with additional name submissions from state departments of transportation. Work zone safety remains a top priority for MDOT, and not just for workers but also for the drivers who travel through active work zones. Preliminary numbers indicate that in 2021, Michigan saw 19 fatalities in work zones, including both road workers and drivers, and more than 5,000 total crashes. The memorial remembers lives lost in work zones and encourage drivers and policymakers to recognize the importance of safe driving practices.

FERMI 2 SHUTDOWN
DTE's Fermi 2 Nuclear Plant shut down last Friday night. The shut down was automatic when an outside electrical issue caused the main turbine to shut off. A plant spokesperson told The Monroe News that the plant was safe and stable. The equipment responded as it was supposed to. The employees and the public were NOT at risk during the shutdown -- which was described as a "non-emergency event".

APPROVED MICHIGAN PROJECTS
Governor Gretchen Whitmer has joined the Michigan Economic Development Corporation in announcing Michigan Strategic Fund approval of projects, including a business expansion by a global life sciences provider in Muskegon, community revitalization projects in Detroit, Battle Creek, and Sault Ste. Marie, and support that boosts Michigans agribusiness industry. The projects approved represent a total capital investment of nearly $500 million. The governor says they will continue to put Michiganders first by investing in our talented manufacturing workforce, helping our communities build thriving downtowns and economies, and providing opportunities for innovative businesses to grow and thrive here in our state.

LATEST COVID STATS
Alarming news regarding COVID-19 in the state. The numbers are heading in the wrong direction. Covid-19 cases and hospitalizations have increased for the first time in more than a month. The state health department is reporting 14,353 cases over the past six days, an increase of more than 5-thousand cases from the previous week. That's an average of about 2,050 cases per day. 174 deaths from COVID-19 also reported for the same time period.

TC WELLNESS CENTER
A new community wellness center is open in Traverse City. The open-air Fitness Court is located north of the Boardman Lake Trail Park and boat launch. Grand Traverse County, Priority Health and the National Fitness Campaign teamed up to make the fitness court possible. The open-air wellness center allows for a complete workout for users of all ages and fitness levels. The total cost of the project is $80,000.

CATALYTIC CONVERTERS STOLEN
A dial-a-ride bus service in Michigan has been suspended after catalytic converters were stolen from vehicles. The thefts occurred last weekend at buses operated by the Shiawassee Area Transportation Agency in Shiawassee County, 40 miles northeast of Lansing. For a fee, the buses take county residents to grocery stores, medical appointments, schools and more. People who are 60 or older can ride for free. Catalytic converters are part of a vehicle's exhaust system. They're sought by thieves because they contain valuable precious metals.

CHILD VACCINATIONS
Organizations in southeast Michigan will begin vaccinating the state's youngest residents. Two weeks after the FDA granted the Pfizer and Moderna COVID vaccines emergency authorization, children aged 6-months to 4-years-old are now eligible to to get the low dose shot. Parents can now schedule appointments for their children at Henry Ford Health facilities. The City of Detroit is offering appointments that can be made through the Detroit Health Department and Northwest Activities Center.

THREATENING MAN JAILED
A Michigan man accused of threatening to kill President Joe Biden and bomb the White House has been ordered held behind bars pending his trial. 48-year-old Timothy Findlay appeared in U.S. District Court in Bay City Tuesday, standing mute to the charge of threatening to kill the president. Findlay had previously been found guilty of threatening to kill President Obama in 2014.

FLINT WATER REACTION
In throwing out the Flint water criminal charges, the State Supreme Court ruled that the charges can't legally be brought by a one-man Grand Jury. Wayne County Prosecutor Kym Worthy calls the ruling a blow to fighting crime. In a statement, Worthy said that the county has communities that are "plagued by murders, drive by shootings, and other violent crimes." And she says "The one-man-grand jury has been an important way to protect witnesses who would have never come forward for fear of deadly consequences." Worthy says she is now fearful for what the future will hold.

MSP PHONE SCAM
Michigan State Police is warning the public of a phone call scam. Several people have called to report that they received a call from a State Police representative asking for donations. MSP reminds residents that they will never call and ask you to send money.

HORSE RESCUE
The Michigan Humane Field Services team has responded to a call in southwest Detroit regarding two unattended horses. The horses were located behind a business and, with the assistance of the Detroit Police Departments Mounted Unit, were safely transported to the Michigan Humane Center for Farm Animal Care at the Abraham Ranch. The horses are part of an ongoing investigation . The Michigan Humane Center for Farm Animal Care provides housing, medical care and other support to domestic animals taken in by the organization until they are ready for adoption.

FLINT WATER CHARGES
Former Governor Rick Snyder and other state and county officials may not be off the hook when it comes to criminal charges related to the Flint water crisis. The Michigan Solicitor General helping with the case said late last night the cases are not over, despite an opinion from the state Supreme Court throwing out the charges against nine people including Snyder. Fadwa Hammoud says the opinion means charges should be filed at the district court level and her team is ready to move forward. She says they believe the misconduct and other charges can and will be proven in court. Wayne County Prosecutor Kym Worthy says she'll be reviewing other cases as a result of the ruling which was focused on a one-person grand jury.

DANGEROUS LAKE CONDITIONS-GRAND HAVEN STATE PARK
Conditions along Lake Michigan will be evaluated today to see if it's safe for swimming after three people were rescued on Tuesday. This happened at Grand Haven State Park when two women in their 20's from Indiana were struggling in the water. Police say a 20-year-old woman made it to shore and called for help. Park rangers helped the 21-year-old woman to shore. Meantime, a 13-year-old Indiana boy was in distress and his father jumped in to help him but then he started to struggle. Park rangers and police officers were able to pull them both to safety. Access to the swimming area at the park was closed after that.

CHERRY CROP -NORTHERN MI
The cherry crop in northern Michigan is looking good this year after a rough couple of years. Upnorthlive reports late frosts and bad weather hurt the cherry crop the past couple of years, but this year's crop may be ahead of schedule . King Orchards manager Jack King says they're very excited about the crop...there's a lot of fruit on the trees and it's ripening up very nicely. He says they could use some rain.

AIR NATIONAL GUARD-U-P
It was postponed for a day, but jets should be landing on M-28 in the Upper Peninsula east of Munising today as part of Michigan Air National Guard and Air Force training. The training is scheduled from 9-3 today.Michigan Air National Guard Brigadier General Bryan Teff says the training is to prepare for what could happen in the future where they'd need to be more agile to move aircraft and people around.

FIRE IN W MI
A fire is being investigated at 616 Motors in Georgetown Township...near Grandville in west Michigan last evening. The building sustained a lot of damage. No one was injured.

PLANNED PARENTHOOD CALLS
Planned Parenthood offices have seen a big increase in calls since last Friday's Supreme Court ruling overturning Roe versus Wade. A spokeswoman for the group says calls have doubled and requests for abortion appointments have increased by 50- percent. A petition drive to legalize abortion in Michigan is underway and organizers are hoping to turn in more than 425-thousand signatures by mid-July.

OXFORD LAWSUIT
Another lawsuit has been filed in federal court stemming from the mass shooting at Oxford High School. Lawyers for student Eli Mueller and his parents say the teen was one of seven people who were shot and wounded by suspected gunman Ethan Crumbley. The lawsuit names the Oxford School District, administrators and Acme Shooting Goods in Oxford Township where the gun allegedly used in the shooting was purchased. Documents say Eli Mueller, who was a freshman last year, was shot in the face and has undergone extensive surgical care and treatment for injuries to his face, jaw and teeth. The Oxford School District has not commented on the lawsuit.

ONTONAGON DEBT
The village of Ontonagon in the far western U-P is working to get out of debt. W-L-U-C reports the village owes more than eight million dollars to the Municipal Employment Retirement System of Michigan for payments to retired Aspirus Hospital employees. Village Manager Willie DuPont says they're looking to pass a two-mills county wide millage. If it doesn't pass, he says MERS is going to sue the village.

ELY TWP-DO NOT DRINK WATER ADVISORY FOR INFANTS
A Do Not Drink Advisory has been issued for infants in Ely Township in the central U-P as a precaution. The Michigan Department of Health and Human Services, the Marquette County Health Department and EGLE are investigating the manganese levels in the Greenwood water system. Ely Township will provide bottled water for families with infants until further notice.

NORTHWESTERN MICHIGAN COLLEGE TUITION-TRAVERSE CITY
In Traverse City, Northwestern Michigan College has announced a tuition hike . The NM-C board of trustees approved a five percent increase for the 2022-23 academic year. The tuition increase amounts to six dollars per hour for in district students.

COUNTERFEIT GOODS
A large-scale operation involving counterfeit goods has been busted by Warren police. Six people have been arrested and police were looking for a seventh person after fake Gucci and Louis Vuitton merchandise along with 100-thousand dollars in cash were taken from homes in Warren and Sterling Heights as well as from the County Line Trade Center flea market. Authorities say they aren't done with the investigation and more charges could be filed.





WebReadyTM Powered by WireReady®NSI