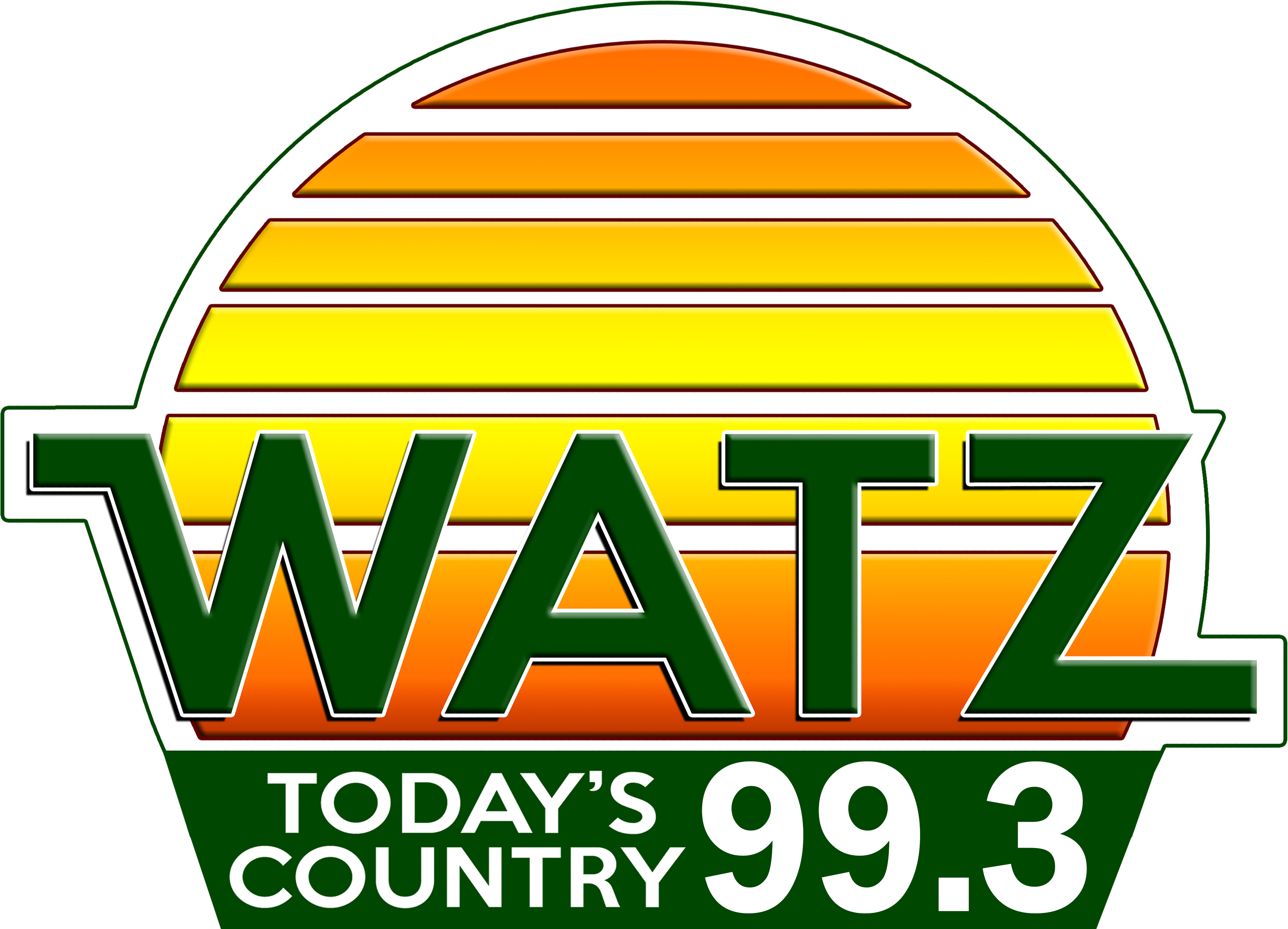 Tuesday News Summary 07-12-22
Tue, 12 Jul 2022 07:28:00 EDT


(Stories Courtesy of Michigan News Radio)


UIA SCAM
An alert for those applying for unemployment. The state unemployment insurance agency is warning folks of a text message phishing scam. The agency says they don't text people but some scammers have been impersonating them and doing just that - texting claimants by providing a phony link to claim back payments. The agency only communicates via online accounts or letters mailed to you. In this case, the text is from a phone number with a 210 Area Code, which is in Texas.

WATER QUALITY MONITORING
A new Grand River interactive water quality monitoring station is now installed on the Sixth Street Bridge in Grand Rapids. It allows passersby to view real-time data via a QR code. Over the last 40 years, the Citys Environmental Services Department has performed water quality sampling along the Grand River. It has compiled significant data regarding water quality over that time. That data shows how significant investments by the City and its rate payers in Combined Sewer Overflow elimination, green infrastructure, stormwater and wastewater treatment have improved water quality in the Grand River.

LICENSE FEE ELIMINATED
Governor Gretchen Whitmer has signed a House Bill , eliminating the service fee associated with having a veteran designated license plate. The Michigan Vehicle Code allows certain United States Armed Forces veterans, medal awardees, prisoners of war, and spouses to access special registration plates for their vehicles. This bill removes an associated $5 service fee for obtaining or renewing any such plate.

MICHIGAN COMMISSION ON AGING
The Michigan Commission on Services to the Aging is seeking input from the public at its next listening session in Oakland County on Friday, July 15. The commission, a 15- member governor-appointed body, advises the governor, Legislature and the Michigan Department of Health and Human Services on matters relating to policies and programs for older adults in Michigan. Each year the Commission on Services to the Aging hosts listening sessions in different areas of the state to give older adults the opportunity to share feedback about issues impacting their lives.

ROBOCALL SUMMIT
Michigan Attorney General Dana Nessel will host the 2022 Robocall Summit, sponsored by the National Association of Attorneys General this week in Detroit. The conference, set to take place today and tomorrow at the Westin Book Cadillac, will include attorneys general from across the country. The Michigan Department of Attorney Generals robocall complaint form is available online. In April, Nessel partnered with YouMail, a platform that engages traceback technology to assist in determining the source of robocalls, to take action against these illegal calls to the next level.

EGLE MEETING
The Michigan Department of Environment, Great Lakes, and Energy is hosting a virtual informational session today to address the Secord, Smallwood, Edenville and Sanford dam restoration projects. The meeting is set for 6pm. EGLE staff will provide information about: Expected timelines for permit applications and permit decisions; The criteria that will govern permit decisions regarding dam safety, floodplains, and the environment. There will be opportunities for the public to participate in the permitting process.

ROSCOMMON MURDERS
Authorities are investigating the shooting deaths of four members of a mid-Michigan family as a murder-suicide - although they are not yet saying who the shooter was. Roscommon County sheriff's deputies responded to Houghton Lake about 3:30 Saturday morning, after two people reported they had found four bodies inside. Deputies found the bodies of 35-year-old Tirany Savage, her 13-year-old son Dayton Cowdrey, her 58-year-old mother Kim Ebright and her 35-year-old husband Bo Savage. Deputies say all four apparently died from gunshot wounds.

MONKEYPOX KENT COUNTY
The first probable case of monkeypox has been identified in Kent County. The health department said that the infected individual is isolating and does not pose a risk to the public" and any close contacts will be monitored for symptoms. Monkeypox is a rare but potentially serious disease. It spreads from person to person by direct contact with bodily fluids or monkeypox lesions. The health department said it can also be spread through respiratory droplets from prolonged face-to-face contact or contact with contaminated materials, but this is less common.

ACRISURE NAMING RIGHTS
The naming rights for the stadium of one of the most well known sports franchises in the world will soon belong to a company based in Grand Rapids. Acrisure, a financial technology company has ties to Steelers minority leader Thomas Tull. Heinz has owned the naming rights to the stadium since 2001. Many assume it will now be called Acrisure Stadium moving forward.The Pittsburgh Post-Gazette says a formal announcement regarding the name change could come as soon as today.

LAKE PATROLS
The Oakland County Sheriff is putting extra patrols out on seven county lakes for the rest of the summer. It's part of a pilot program approved by the County's Board of Commissioners. In addition to accidents, rescues and drownings, the patrols also respond to boater complaints. The extra patrols will be out on Cass, Orion, Oakland and Walled Lake, along with Woodhall, White Lake and Cass Lake.

GRAND RAPIDS MURDER
A woman has been taken into custody at the Grand Rapids airport in connection with the 2002 murder of her husband near Grand Rapids. Police claim that Beverly McCallum pushed Robert Caraballo down the basement stairs, attacked him with a hammer, then suffocated him with a bag over his head. Two others have already been charged in the case. McCallum is behind bars on $10 million dollars bond and is due back in court later this week.

DETROIT POLICE OFFICER FUNERAL
Funeral arrangements have been announced for the Detroit Police officer murdered on the job last week. The public will be able pay their respects to Officer Loren Courts both Saturday and Sunday at Greater Grace Temple. The funeral service take place Monday at 11:30. Courts will be buried at Woodlawn Cemetery in Detroit. Courts was killed in what police say was an ambush by Ehmani Davis, who was shot and killed. The man accused of buying the gun is facing federal charges and could get up to 10 years in prison.

STABBING DEATH -W MI
A woman has been killed in a stabbing in west Michigan's Olive Township, near Holland. The Ottawa County Sheriff's Office says the 32-year-old woman was found dead at the scene. A 45-year-old man drove away , but was later arrested in Holland. He had been in a relationship with the woman. The sheriff's office says he was taken to the hospital with minor injuries and will be taken to jail after he's treated. They say three children were in the home, but were not injured.

MECOSTA TOWNSHIP CRASH- 8 INJURED
Two adults and six kids were hurt in a crash in Mecosta Township, south of Big Rapids last evening. The Mecosta County Sheriff's Office says a 16-year-old driver hit a rumble strip and over corrected and went off the road and hit a tree on US-131. Two parents and six kids were taken to the hospital with non-life threatening injuries.

ABORTION POLL
A majority of voters in Michigan disapprove of the decision by the Supreme Court to overturn Roe v. Wade. That's according to a new poll conducted by Detroit News and WDIV. Nearly 58- percent of voters oppose the Supreme Court's decision -- while only 37-percent approve. Democratic voters strongly disapprove of the courts job performance, while Republican voters approve. 53-percent of Independent voters disapprove.

PILL MILL-METRO DETROIT
A Metro Detroit doctor has has been convicted of running $35-million dollar Pill Mill out of Dearborn Heights. 62-year-old Dr. David Jankowski, of Bingham Farms, has been found guilty on 30 charges after prosecutors say he stole money from the government and private insurers. They say he wrote prescriptions that were not necessary for Oxycontin, Oxycodone, morphine, Xanax and more for money. Prosecutors also say Jankowski would submit false insurance claims and that he got more than 29-million dollars from auto and private insurance companies and more than six million from Medicare and Medicaid . He faces up to 20 years in prison.

ROBBERY-CHASE-SW MI
Five teens wanted for stealing a car and a purse were arrested after a high speed chase from Paw Paw to Portage on I-94 in southwest Michigan on Monday. The Van Buren County Sheriff's Office says speeds reached over 100 miles per hour. The driver got off the freeway in Portage and crashed into another car. The driver, a 14-yearold , was taken to the Kalamazoo Juvenile Detention Center, while the other teens were released to their parents, but could face charges at a later time. There were no major injuries.

PETE LUCIDO-MACOMB COUNTY
Macomb County prosecutor Peter Lucido dismissing the results of an independent investigation into allegations of bad behavior by him. He's been accused by multiple employees.. some former.. of inappropriate behavior in the workplace. The allegations range from sexual to racial incidents in which employees of the office found insensitivity. He's called the complaints unchallenged allegations.

ROAD PROJECTS
Governor Gretchen Whitmer has announced nine major road projects that are starting this week, four of them are in northern Michigan. M-DOT is handling these projects, including a US-2 rebuilding project, the U.S. 31-M-22 roundabout in Manistee County, rebuilding U.S. 131 in Mecosta County and rebuilding nine miles of I-75 in northern Cheboygan County.

ALPENFEST
Alpenfest gets underway today in Gaylord, less than two months after a tornado hit the town. There's carnival rides, entertainment, food and a pet parade. Alpenfest runs through Saturday.

STAMP SANDS
A public meeting will be held tonight in the U-P's Houghton County to reveal a plan for stamp sands on the eastern side of the Keweenaw Peninsula. EGLE water resources division district supervisor , Jay Parent , says stamp sands are the waste from copper mining and explains why they are a problem. A Buffalo Reef Task Force has come up with three plans that will be discussed at the meeting that include: building a retaining wall to contain the stamp sands, and building a landfill near Gay, Michigan for the stamp sands removed from the lake and beach. A third plan would place the stamp sands at the former White Pine Mine in tailing basins. He says each plan would cost more than one Billion dollars.





WebReadyTM Powered by WireReady®NSI