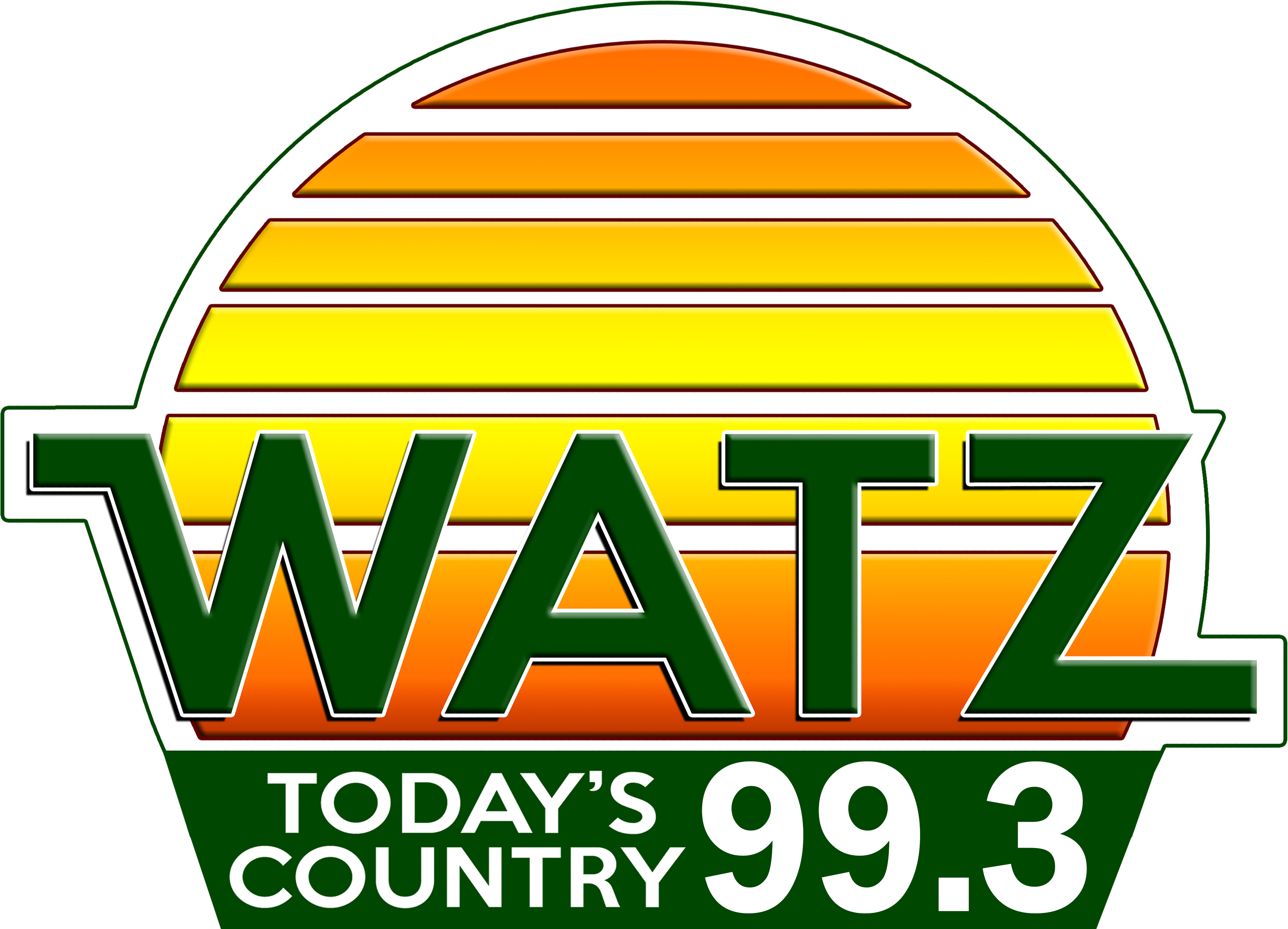 Monday News Summary 08-08-22
Mon, 08 Aug 2022 07:14:47 EDT


(Stories Courtesy of Michigan News Radio)


I-75 CRACKDOWN
Michigan State Police motor carrier officers and troopers assigned to MSP Motor Units will focus enforcement on I-75 from the Michigan/Ohio state line to the International Bridge in Sault Ste. Marie in the Upper Peninsula. The enforcement operation titled Stay Alive on I-75 seeks to reduce traffic crashes involving commercial vehicles along the I-75 corridor. This statewide enforcement effort runs through Aug. 13. During this initiative, motor carrier officers will focus on violations by commercial vehicles that are most likely to contribute to a crash, which include distracted driving, following too close, improper passing, speeding, improper lane use, and slow down and mover over violations.

MONKEYPOX TESTS
Monkeypox has officially been declared a public emergency. Sparrow Laboratories has developed a monkeypox test for patients, with results analyzed in-house and available within 24 hours. Sparrow is one of the first, if not the first, health system in Michigan to do so.

KIDS COUNT
Michigan remains in the bottom half of states for child well-being, according to the 2022 KIDS COUNT Data Book, a 50-state report of recent household data developed by the Annie E. Casey Foundation analyzing how children and families are faring. This years Data Book emphasizes that children in Michigan and across the country are in the midst of a mental health crisis, struggling with anxiety and depression at unprecedented levels. For the first time, this annual resource focuses on youth mental health, concurring with a recent assessment by the U.S. surgeon general that conditions amount to a mental health pandemic for youth. The report sheds light on the health, economic and other challenges affecting American children as well as how those challenges are more likely to affect children of color.

RUNNING MATE
Less than a week after winning the Republican nomination for Governor, Tudor Dixon and her team have been discussing possible running mates. The Free Press says there are four potential lieutenant governor candidates and an announcement could be made as early as next week. Among those on the list are former US Congressman Mike Bishop, former Michigan House Speaker Jase Bolger, Police Officers Association of Michigan President James Tignanelli and former Detroit Piston Vinnie Johnson, who is now CEO of the Piston Group, which is an auto supplier. The finalist will be named before August 27th when the Republican Party holds its nominating convention to finalize candidates for the November 8th election.

RICHMOND COP
A Police Chief in Macomb County is under investigation and facing charges for allegedly trying to search for information on a woman using the police computer system. Tom Costello took over as chief in Richmond in March. Officials at the Macomb County Sheriff say the woman in question contacted police to report the incident. Misuse of the police computer system is a misdemeanor that can carry a penalty of up to three months in jail and a $500 fine.

COLD CASE
A man is facing charges in connection with the killing of a St. Clair County woman 25 years ago. St. Clair County Prosecutor Michael Wendling says 54-year-old John Germain of Hartland was arrested by Michigan State Police at his home last week in connection with the May 1997 killing of 79-year-old Virginia Farrell. Germain is charged with open murder, first-degree criminal sexual conduct and breaking and entering. Wendling says Farrell was discovered beaten and stabbed to death in her Clay Township home. He says DNA evidence linked Germain to the crime scene.

RENT V. INCOME
A new study shows the price of rent is getting out of reach for many low wage workers. The study conducted by the group called Out of Reach - looked at numbers and concluded that to rent a two-bedroom in Michigan - you'd have to make an average $19.10 an hour at a full time job. The numbers goes as high as $30 in the suburbs. When it comes to the cost of rent, the studies put Michigan in the middle of the list of 50 states. The cheapest place to live is in Arkansas - where someone making the minimum wage there would have to work 54 hours a week to afford the rent. Those making minimum wage in Michigan would have to work 77 hours to pay the rent.

HEADACHES
The COVID-19 pandemic's impact on children who suffer from headaches. Young patients who suffer from headaches experienced more frequent headaches and anxiety since the start of the pandemic according to a report in the Journal of Child Neurology. Researchers say elevated stress associated with disruptions to daily life, along with decreased physical activity and increased screen time during the pandemic may have played a role in more frequent headaches in children and adolescents.

GRAND HAVEN DROWNING
Despite rescue efforts, a 21-year-old man drowned in Lake Michigan at Grand Haven on Sunday. Rescue efforts were underway for a couple of hours at Grand Haven State Park after a swimmer was swept away just after four Sunday afternoon. The Grand Haven Department of Public Safety says human chains were organized with first responders and volunteers and several attempts were made to find the victim. The United States Coast Guard dropped a rescue swimmer from a US Coast Guard helicopter. The man's body was spotted by a Coast Guard helicopter around six last evening.

LAKE ST. CLAIR SEARCH
The Macomb County Sheriffs Office Marine Division is leading a search for a man who allegedly went into Lake Saint Clair and never resurfaced. Efforts began last night in the north end of the lake at Anchor Bay. Witnesses near the scene say dive teams were in the water, and the U-S Coast Guard helicopter was flying around the search area as well.

GOVERNOR KIDNAP TRIAL
Two men accused of coming up with a plan to kidnap Gov. Gretchen Whitmer in 2020 are facing a second trial this week. It comes months after a jury couldn't reach a verdict on Adam Fox and Barry Croft Jr., while acquitting 2 others. The result in April was a blow to federal prosecutors. They had set out to show that extremists were committed to snatching Whitmer and causing chaos close to the election between Joe Biden and then-President Donald Trump. The trial means another public airing of secretly recorded conversations, text messages, and chilling social media posts. Defense attorneys will argue that Fox and Croft were shielded by the First Amendment when they expressed malicious opinions, and were entrapped every step of the way by agents. Jury selection starts tomorrow (Tuesday).

DETROIT SHOOTINGS
It was another violent weekend in Detroit, with at least 12 people shot on Saturday. Five people were shot in a vacant home . Friday night one person died and 6 others were wounded in a shooting at a home.

GAS PRICES
Gas prices are dropping. Michigan drivers are now paying an average of four dollars and four cents for a gallon of regular gas -- twenty cents lower than last week's average price. That's also 85 cents lower than at this time last month. The most expensive areas to fill up your tank are currently Traverse City, Marquette, and Ann Arbor -- the least expensive are Flint, Grand Rapids, and Metro Detroit. Today's price per gallon is still 74 cents more than this time last year.

FATAL FIRE-DETROIT
Two people have died in a fire in Detroit this morning. Detroit fire say a man and a woman were killed in the fire. Arson investigators are on the scene of the home, which was destroyed in the fire.

BODY FOUND MARINA-OTTAWA COUNTY
The body of a man was found in the Southern Grand Marina Saturday night in Ottawa County's Robinson Township , southeast of Grand Haven. Deputies were reportedly sent to the marina after reports of a body in the water. The victim was 59.

BARRY COUNTY TABULATORS
The sheriff of Barry County, Dar Leaf, and eight others could face charges related to the 2020 presidential election. The Detroit News reports, republican candidate for attorney general, Matt DePerno , and Representative Daire Rendon, could be charged for allegedly taking tabulators from local clerks and tampering with them. Leaf has filed a lawsuit against the state, claiming its interfering with his investigation into unfounded claims of voter fraud during the November 2020 election. State attorney General Dana Nessel has asked for a special prosecutor since she'll face DePerno in the November election.

POLICE THREAT
State troopers say an Alanson man has been arrested for stealing a vehicle and threatening police. Officers responded to a wrong way driver on I-75 near Old State Road in Otsego county. They found the vehicle abandoned. Then, they were dispatched to a reported stolen vehicle nearby. A Jeep Cherokee was stolen from a garage and found later along Old27. Gaylord Police caught the driver after a foot chase. He pulled a knife on the officers , but was arrested.

PARK VANDALS-GRAND RAPIDS
The Kent County Sheriff's Department is asking for the public's help to catch those who vandalized the Grant Pavilion at Grant Park over the weekend. The park says on its Facebook page that it was vandalized between 10 Friday night and 7 Saturday morning. They say they can't post pictures because of the graphic and vulgar nature of the vandalism.





WebReadyTM Powered by WireReady®NSI