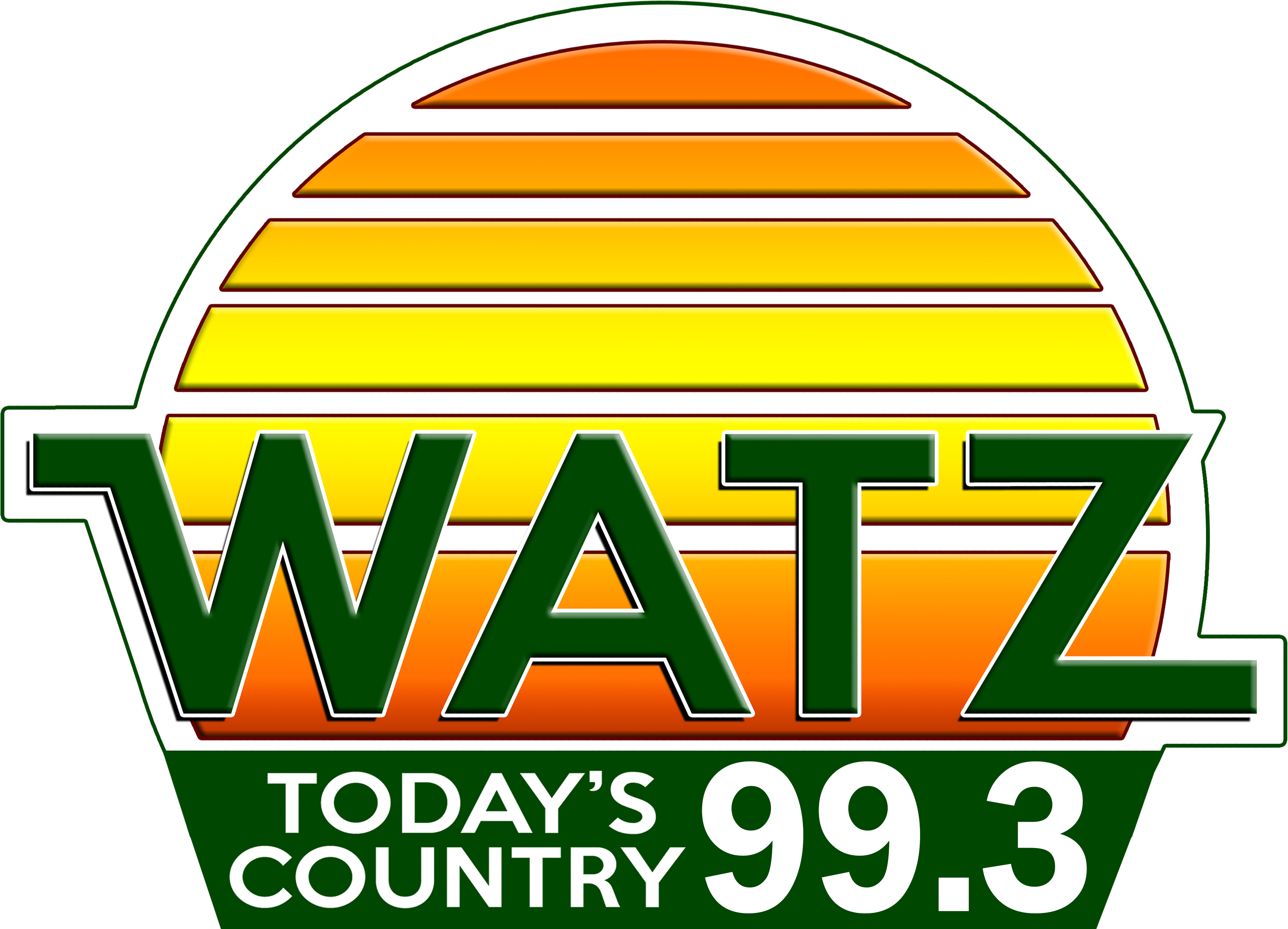 Thursday News Summary 09-01-22
Thu, 01 Sep 2022 07:27:21 EDT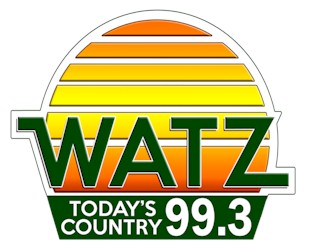 (Stories Courtesy of Michigan News Radio)


FLINT FOOD BANK
The Michigan Department of Health and Human Services will continue to provide food by the truckload to Flint residents throughout September. It has provided the Flint mobile food pantries since February 2016 in partnership with the Food Bank of Eastern Michigan in Flint. Septembers mobile food pantry distribution will have produce, including sweet corn, summer squash, hard squash and cabbage. You can visit the Food Bank of Eastern Michigan website at FBEM.org

MICHIGAN RECONNECT
During an event at Mott Community College, Lt. Governor Garlin Gilchrist touted the bipartisan Fiscal Year 2023 budgets inclusion of $55 million to fully fund the Michigan Reconnect program and encouraged working-age Michiganders to join the more than 100-thousand people who in the last 18 months have taken the first step towards earning a college degree or skills certificate through the Michigan Reconnect program. It provides free or reduced community college tuition for students 25 and older who have not yet earned a degree.

ALGAE BLOOMS
District Health Department #10 has announced that algae blooms were detected on Hess Lake in Newaygo County. The United States Geological Survey took samples from Hess Lake on August 24. Results came back positive from microcrystin, an algal toxin released by some types of algae in lakes or rivers. Signs have been placed in and around the boat launch area of Hess Lake to warn people to avoid contact with the water. Contact with algae blooms can cause minor illness in humans, but can be deadly to pets.

STRANDED DOG
Animal control personnel are working to rescue a dog stranded on an island in Clare County. Clare County Animal Control is looking for volunteers to rescue the dog, which they believe became stranded on the small island in Hayes Townships Cranberry Lake after slipping out of its collar, running away and swimming across a canal. The dog is a brown and white Great Dane and has been stranded on the island for more than a week and a half. Those interested in volunteering can go to the animal shelter's Facebook page.

PORT HURON DEATHS
A double tragedy Tuesday night in Port Huron Township. It began with a Marysville man calling 911 to tell deputies he hit a bicyclist. A woman living nearby ran to help and she ended up getting hit by another car. Both victims died at the scene. A 56-year-old Fort Gratiot man and a 40-year-old woman from Port Huron Township were killed. The driver who first struck the man on the bike stayed at the scene and cooperated with deputies. The driver of the vehicle who struck the second victim fled the scene and is still at large. The St. Clair County Sheriff's Office is investigating.

NFL MASCOTS
According to a survey conducted by "Sports Handle-DOT-COM", Roary - the Lions' mascot - comes in at #9 on the list of the best mascots in the NFL. Roary - according to the survey - received high marks from NFL fans for his friendliness and for his entertainment value. The #1 mascot in the NFL - according to those who took the survey - was the Los Angeles Rams' "Rampage", followed by the Philadelphia Eagles' "Swoop" and the Seattle Seahawks' "Blitz". The fans listed the Kansas City Chiefs' "K.C. Wolf" as the NFL's worst mascot and also as one of the most annoying in the league.

BEACH HAZARDS
The partial body contact advisory for Richardi Park Beach will remain in place and two other beaches have also been given advisories. A water sample collected Tuesday by the Health Department of Northwest Michigan showed an E. coli level of 579.3 per 100ml. Also based on Tuesday's water samples, the beach at Zorn Park and the Sturgeon Bay Township Beach has been given partial body contact advisories. Followup samples were taken on Wednesday and the results will be shared today.

WILLFUL NEGLECT
A traffic stop back in March led to a Trooper being accused of excessive force and being suspended for actions. Now, the two Saginaw Police Officers that responded to the traffic stop for assistance will face charges. According to the Saginaw Police Department, the Michigan Attorney Generals Office has decided to charge the two Saginaw Police Officers who were on scene with misdemeanor willful neglect of duty. The Saginaw Police Department stated - quote - "The City of Saginaw does not tolerate unprofessional or improper conduct on the part of its officers. The Saginaw Police Department conducted an internal investigation following the traffic stop and found that there were no violations of policy or procedure by its two officers. The officers will remain on active duty at present."

RANDOM SHOOTER
A 19-year-old Detroit man has been charged with three counts of first-degree murder in connection with a random shooting spree early Sunday morning. Meanwhile, police are releasing new details about the victims allegedly shot for no reason by Dontae Smith. 43-year-old Lari Brisco, who was waiting for a bus when she was gunned down was the mother of 5 children. 28-year-old Chayne Lee was found lying in the doorway of a church. A woman found lying on the sidewalk still hasn't been identified. In addition to murder and felony firearms, Smith is also charged with animal cruelty for shooting survivor John Palik's dog in the foot.

PARK MANAGEMENT
To help guide future planning for the Bass River Recreation Area in Ottawa County, the Michigan Department of Natural Resources is asking for public input on a new general management plan for the park. Visitors, community members, stakeholders and others interested in sharing their opinions, ideas and experiences are encouraged to participate in an online survey, open through Friday, Sept. 30. Links to both the online survey and the project website and available at Michigan.gov/BassRiver. The DNR uses general management plans to define a long-range planning and management strategy that protects the resources of the park while addressing recreation and education needs and opportunities.

EMU PROFESSORS
The Eastern Michigan University Chapter of the American Association of University Professors says that union members will keep their strike options open as talks continue with the EMU administration to secure a new labor agreement. For now, more than 500 tenured and tenure-track faculty will continue to work without a contract now that the current agreement has expired, during the first week of fall classes. 97 percent of EMU-AAUP members voted to authorize the union negotiating team to inform management of the possibility of strike action. Under union by-laws, a second membership vote will take place before a strike begins.

EMERGENCY ROAD REPAIR FUNDS
Governor Gretchen Whitmer announced the Federal Highway Administration has awarded $50 million to reimburse Michigan for emergency road and bridge repairs made in 2020 after dam failures and flooding in mid-Michigan. Michigan was awarded one of the largest grants in the country, receiving nearly 10% of the $513 million awarded under the Emergency Relief Program. Following extensive flood damage caused by dam breaches in May 2020, nearly 30 roads and bridges across the region were closed and suffered damage. In Midland and Gladwin counties, three bridges within a 2-mile distance were closed to traffic after being washed away. US-10 at Sanford Lake was also closed to traffic due to extreme scour of bridge piers and the bridge approaches being washed away. For the following two years, MDOT has been working closely with FHWA, the Midland County Road Commission, and the village of Sanford to reestablish mobility across Midland and Gladwin counties.

BORDER SEIZURE
A Michigan man is out nearly a million dollars after he tried to enter the U.S. without declaring the cash. Border Protection agents at the Blue Water Bridge say the man was denied entry into Canada. When he arrived back in Port Huron, he denied he had over $10-thousand dollars on him. When they opened two safes, border agents found over a million bucks. Port officials say it is not illegal to carry that much cash into the U.S., but it is against the law NOT to declare it. Penalties include forfeiture of the money

BALLOT INITIATIVES
Michigan's state Board of Canvassers has deadlocked on a ballot initiative seeking to enshrine abortion rights in the state's constitution. The state Board of Canvassers voted along party lines on the initiative Wednesday. Abortion rights supporters now have seven business days to appeal the board's decision to the state Supreme Court. This -- after the so-called Promote the Vote initiative was also denied on a deadlocked vote. The state Bureau of Elections recommended the Canvassers certify both initiatives -- saying they both turned in enough valid signatures.

GOP LT. GOV THREAT
Just as the Michigan Republican convention was set to begin last Friday, there was a threat to kidnap the candidate for Lieutenent Governor, Shane Hernandez. He was officially nominated as the running mate for Tudor Dixon. St. Clair County Sheriff Matt King confirming the threat came via text message... not sent directly to Hernandez... but rather a member of the convention. That person quickly told security at the Lansing event. Sheriff King says the complaint is still open... but isn't giving out any more information... including who made the threat against the former state lawmaker from Port Huron.

POWER OUTAGES -SOUTHERN LOWER MI
The lights are still out this morning for more than 100 thousand DTE Energy customers in Southeast Michigan. DTE says more than one thousand lineworkers from outside Michigan have joined a thousand DTE lineworkers working around the clock to safely restore power to everyone impacted by severe storms that rolled through this week. Consumers Energy is still working to restore more than 95-hundred customers.

TOW TO GO
Labor day weekend is almost here and Triple A is making efforts to keep the roads safe. Triple A is re-starting their "Tow to Go" program for the holiday weekend. The program is designed to keep impaired drivers off the road. Triple A will send a tow truck to take drivers -- and their vehicles -- to a safe location within 10 miles. The service is free, BUT Triple A asks drivers to make arrangements BEFORE celebrating..and to treat the tow program as a last resort. Michigan residents can use the service by calling, 855 2-TOW-2-GO..and will be active at 6PM tomorrow until 6AM on Tuesday.

PEDOPHILE HAMTRAMCK SCHOOLS
More charges are coming for a former Hamtramck school administrator already charged with raping a young man in 20-13. Genesee County Sheriff Chris Swanson says since the case of fifty-seven year old Eugene Pratt went public, more victims are coming forward and the department received more than 160 tips. Swanson says the investigation spans decades and he believes there are even more victims.

ANCHOR BAY SCHOOLS HIRES ARMED SECURITY GUARDS
One school district in Southeast Michigan is beefing up security to guard against school shootings and make sure kids are safe as they return to class. The Anchor Bay School Board has voted 5 to 1 in favor of hiring 5 armed security guards, to provide an armed guard at every school for this school year. The district says these guards are from a private firm in Brighton made up of retired and experienced military veterans and law enforcement officers. The Anchor Bay School District will also be purchasing 700 door barricades to distribute throughout its district buildings as another layer of security in the event of school shootings. . Superintendent Phil Jankowski says it's the right thing to do, because we live in a kind of a world where you have to prepare for the unknown.

NESSEL WON'T DEBATE
The general election is two months away -- but you won't see the attorney general candidates debating any time soon. Democratic incumbent, Dana Nessel -- says she will NOT debate her Republication opponent Matthew DePerno, who wants THREE meetings. In a statement, Nessel explained that debates are an essential tool for voters, BUT she is passing on the opportunity ..since her department is actively working on an investigation regarding the illegal mishandling of election tabulators. Nessel explained that she's unable to comment on questions regarding the case..and believes DePerno will ask questions.

ORANGE BARRELS SUSPENDED
Just in time for the holiday weekend, Governor Gretchen Whitmer has announced that M-DOT is moving orange barrels to the side of the road on Friday and removing lane restrictions on 96 road and bridge projects statewide to ease traffic delays for holiday travelers. Work will resume on Tuesday. Whitmer says quote-Across Michigan, we are moving dirt and fixing the damn roads to save drivers time and money. But this long weekend, we are suspending work and lifting traffic restrictions so Michiganders can get where they need to go safely and on time,

FEDEX DRIVER ATTACKED PORTAGE
A FedEx driver in southwest Michigan's Portage says he was attacked on his route last Saturday and repeatedly called the N-word. WOOD TV reports driver Tirrell Lipsey says a man attempted to hit him in the face and called him by the racial slur. Lipsey says the man started to get in his truck and he told him, he had to get down. Lipsey called the police, but he says the man followed him to homes and stole packages. Lipsey is working with the Portage Department of Public Safety to press charges against the man.

PEDOPHILE CHARGES-HAMTRACK SCHOOL ADMINISTRATOR
More charges are coming for a former Hamtramck school administrator already charged with raping a young man in 20-13. Genesee County Sheriff Chris Swanson says since the case of fifty-seven year old Eugene Pratt went public, more victims are coming forward and the department received more than 160 tips. Swanson says the investigation spans decades and he believes there are even more victims.

CATALYTIC CONVERTERS-N MI
Grand Traverse County authorities have arrested three people they say were involved with a string of catalytic converter thefts. The three are charged with thefts reported in Fife Lake, Blair Township and Green Lake Township over the last several months. They could face up to 20 years in prison, if convicted.

SOME HOLIDAY WEEKEND EVENTS
The Michigan State Fair kicks off today in Novi and runs through Labor Day. The 91st annual Romeo Peach Festival starts today and runs until Monday. Michigan's second oldest festival hosts events based around the peach -- parades, bed races, craft shows and more. The Chippewa County Fair continues through Monday in Kinross. Art Walk takes place tonight in downtown Petoskey. Other events this weekend include: Boyne City Kiwanis Car Show, Arts Dockside in St. Ignace, Manton Harvest Festival and the 64th Mackinace Bridge Labor Day Bridge Walk.





WebReadyTM Powered by WireReady®NSI