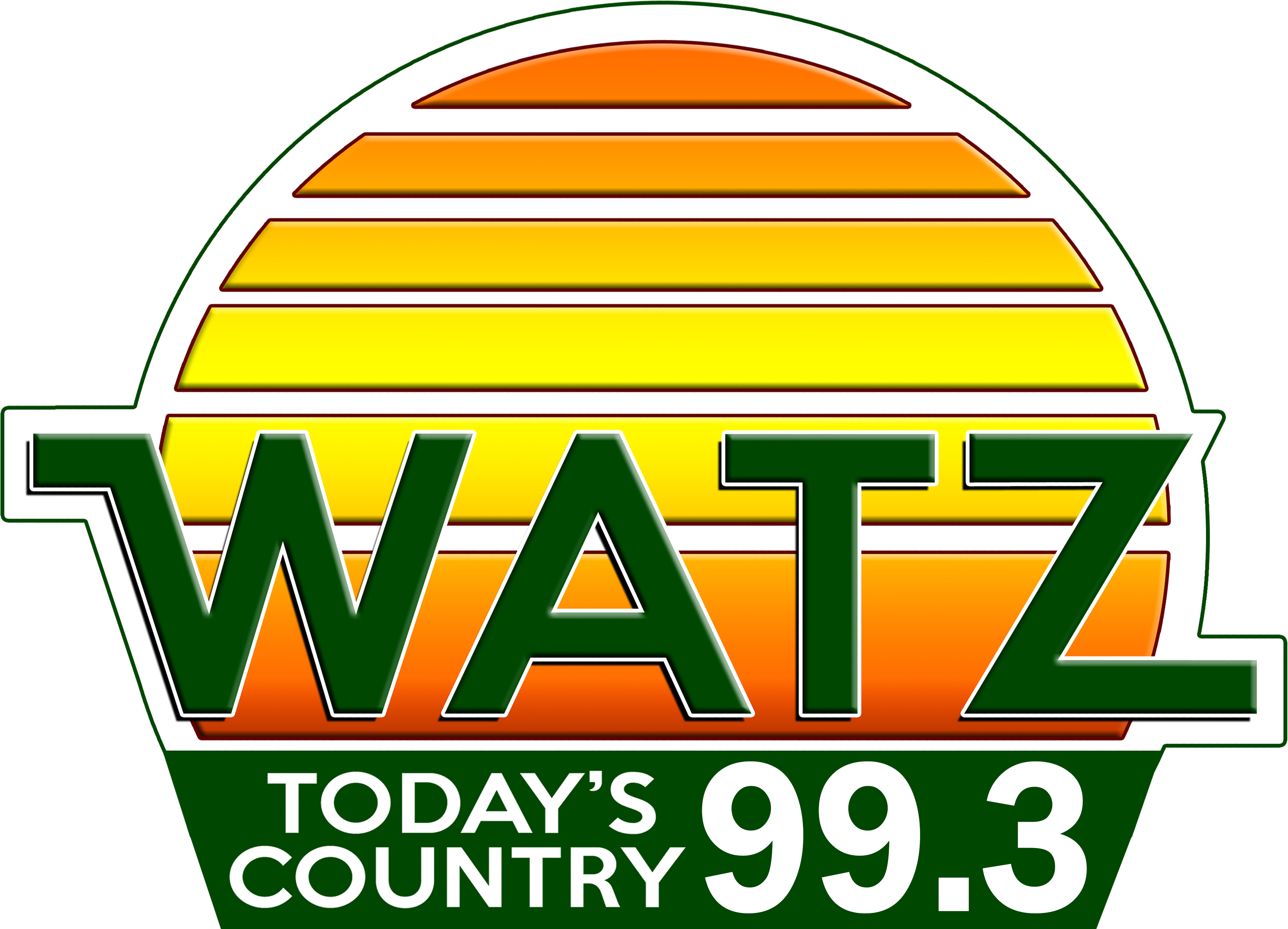 Thursday News Summary 09-15-22
Thu, 15 Sep 2022 12:27:36 EDT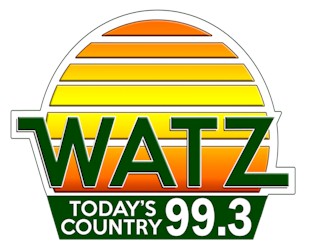 (Stories Courtesy of Michigan News Radio)


FORD LEADERSHIP FORUM
The Ford Leadership Forum will be hosting an Open House today from 4 p.m. 7 p.m. This open house is to introduce the Ford Forum and encourage students and young professionals to become a Ford Fellow. The Ford Leadership Forum was created to bring the virtues that President Gerald Ford displayed during his life to students and young professionals today. With a focus on civic engagement, service, and developing character and competency, the Ford Forum encourages leadership development and networking for students, both with their peers and within the community.

DRUNK DRIVER ARRAIGNED
A Mesick man, 30-year-old Tyler Harris, is facing several charges, including drunk driving, for his involvement in a crash that sent him and his passenger to the hospital back in May. On May 28, Troopers said they found Harris unconscious behind the wheel of a car that witnesses said lost control for no apparent reason, left the road and hit several trees in Haring Township. Troopers said they saw a loaded shotgun inside the vehicle and an open bottle of vodka on the passenger floorboard. Harris and his passenger, a 25-year-old McBain man, were taken to the hospital. Harris was arraigned on six counts including operating While Intoxicated.

HUMAN RIGHTS REPORT
A report from Human Rights Watch, an organization that investigates and reports abuse around the world, ranked Michigan, 42nd out of 50 states, regarding child protection rights. The grades were based on four key issues: child marriage, corporal punishment, child labor and juvenile justice. Michigan received an, "F" for child marriage, a "D" for corporal punishment, a 'C" for child labor and another 'F' for juvenile justice. Right now, there is no age limit to get married in the state of Michigan.

MECOSTA COUNTY CRASH
A woman from Newaygo has died following a crash in Mecosta County. The sheriff's office says the victim is 71-year-old Sherry Middleton. The crash happened Monday along US-131 near Morley. Deputies say the woman was rear-ended by another driver. That driver was not hurt. An investigation is ongoing.

HIGHWAY CONSTRUCTION TRAINING PROGRAM
Students at Northwestern Michigan College can now join a new program hoping to create more jobs in an in-demand field. The Heavy Highway Construction Training Program is a 12-week course at NMC. The college is partnering with several organizations to help prepare those interested in entering the field-- free of cost. The cost of the program is covered by funding from a Michigan Learning and Education Advancement Program grant from Northwest Michigan Works! NMC will be holding an informational event about the new course on October 6 at the Aeropark Laboratories.

ONLINE MEETING CHARGES
An Oakland County man is facing charges after trying to hook up with a teenager and give her drugs. Oakland County Sheriff's deputies arrested 35-year old Jacob Gooden on Monday when he tried to meet with a 15-year old girl who he met online at a gas station in Pontiac. Investigators say Gooden told the teen he would bring cocaine and a vape pen. When he was caught, Gooden told deputies he was meeting the girl to buy her school supplies. He's been charged with possession of a controlled substance and soliciting a minor for immoral purposes. Gooden is due back in court in two weeks.

MSU PRESIDENT
The president of Michigan State University, who was hired in the wake of the Larry Nassar sexual assault scandal, acknowledged a "moment of uncertainty" on campus amid tension with the school's governing board and some calls for his departure. Samuel Stanley Jr., who has been president since 2019, defended his administration's handling of the resignation of the business school dean during an appearance Tuesday night at the Faculty Senate. He did not directly address his own job, though at least one Michigan State trustee said retirement has been raised with Stanley, despite two years remaining on his contract.

OXFORD PRESIDENT RESIGNS
Oxford school board president, Tom Donnelly announced his resignation, more than two years before his term expires. Donnelly is not yet commenting on his decision to step away from his position. Superintendent Ken Weaver announced the resignation Wednesday to Oxford families in an email. The move comes less than four months after Donnelly said an independent review of last November's deadly shooting at Oxford High School would be conducted after criminal and civil litigation was resolved. Weaver says more information on the move is forthcoming.

INJURY CRASH
A Buckley man suffered serious injuries following a crash in Grand Traverse County Tuesday. The Grand Traverse County Sheriff's Office says the man was driving on US-31 near Rennie School Road Tuesday afternoon when his truck clipped the trailer of another truck that was merging lanes. Deputies say the man's vehicle spun around and left the roadway. The man was taken to a hospital for serious injuries. Investigators have yet to be able to speak with the victim.

ZEUS LASER
A newly constructed University of Michigan facility that will be home to the most powerful laser in the United States is hosting its first experiment this week. Called ZEUS, it is expected to make the U.S. competitive again in the realm of high-power laser facilities. ZEUS was awarded 18.5 million dollars by the National Science Foundation to establish it as a federally funded international user facility.

GOVERNOR ON JOBS
Michigan's unemployment fell to 4.1% in August, the lowest since March 2020. Over the last 12 months, the state added 135-thousand jobs, the unemployment rate has decreased 1.9 percentage points , and average weekly manufacturing earnings increased 13.4%. Governor Gretchen Whitmer says - quote - Our economy is on the move, and this week's Detroit Auto Show is the latest sign that Michigan is the best place to do business. " She says they are competing for every project and every job, bringing big projects and bold investments to Michigan, and proving to the world what is possible with cutting-edge technology.

FRASER STABBINGS-METRO DETROIT
Three teenagers are in custody in connection with stabbings near Fraser High School.
Fraser Police Department responded to reports of an assault Wednesday afternoon. Officials found three people stabbed. They were taken to local hospitals -- where one victim died. Fraser High School and middle school went on lockdown, BUT the stabbings DID NOT happen on school property. The Macomb County Prosecutor will review the evidence.

MUSKEGON COUNTY GUARDS TRIALS
The family of an inmate who died in the Muskegon County Jail in 2019 is still waiting for justice. WOOD TV reports 39-year-old Paul Bulthouse died after he had several seizures in a cell without receiving medical help. Court officials say the separate trials for the four guards charged with involuntary manslaughter won't begin until next year because the judge now overseeing the case is retiring. There have been out-of-court settlements for Bulthouse's family...two-point-four million from the county and an undisclosed amount from Wellpath, which provided medical care at the jail then.

FATAL FIRE-MONTCALM COUNTY
The body of a 13-year-old girl was found inside a home after a fire on Wednesday morning in mid Michigan's Richland Township. State Police say when troopers responded to the fire in Montcalm County, they were told the girl was not accounted for. The State Police Fire Investigation Unit and a canine reportedly found the girls' remains. The cause of the fire is being investigated, but police reportedly do not believe it was suspicious.

FUNERAL FUNDS-DETROIT
A GoFundMe page has been set up to offset funeral costs for the family of an 8-year- old girl who was shot and killed this week in Detroit. The family has identified the girl as Ajanae Graham. She was with her 10-year old brother at their home around noon on Tuesday when she was shot. It's unclear if the girl or boy was holding the gun when the shooting occurred. The mother arrived home shortly after the shooting. An investigation into the incident continues.

BANNED BOOK BINGO-MARQUETTE
The Peter White Public library in Marquette is promoting the reading of banned books this month with "Banned Book Bingo". The event honors books deemed inappropriate and gives a prize to participants who read three books on the banned list to complete a row on the Bingo card. Books on the library's banned list include To Kill a Mockingbird, Beyond Magenta, The Hunger Games, and All Boys Aren't Blue. A spokesperson for the library says no one should be able to take away a person's freedom to read. Banned book week starts on Sunday, September 18th.

GUN THEFTS-METRO DETROIT
Arrests have been made in several recent gun heists in Metro Detroit. Two people have been arrested in three gun store robberies that police say put dozens of guns on the streets. Officials at the ATF confirmed the arrests this morning. It's not clear if any of the guns have been recovered. Police say one of the stores - CC Coins and Jewelry in Dearborn Heights- was hit twice by the thieves who drove through the building. A gun store in Westland was also robbed. The ATF has offered a $20- thousand reward in the case. It's not clear who - if anyone - will get the cash.

PROSECUTOR REVIEW
The Wayne County Prosecutor's office is getting more than one-half million dollars to help review cases that may involve wrongly convicted people. The U.S. Justice Department announced the 550-thousand dollar grant will help the Prosecutor's office and Western Michigan University-Cooley Law School Innocence Project pay people to review cases and find new evidence and DNA that could prove that some people convicted of felonies are innocent. There have been more than two-thousand requests for investigations in the four years that the Wayne County Prosecutor's Office Conviction Integrity Unit has been in operation.

ALPENA GOOSE HUNT
Today is the second of three goose hunts this month in the city of Alpena. 49 geese were harvested last week at the county fairgrounds and a park. Hunters will be in the same area today and again next Thursday to help downsize the goose population and the amount of droppings they leave behind on sidewalks, park benches and other public spaces.

FISHING AREAS
Michigan has six fishing areas listed in this year's 100 best Bass Lakes according to Bassmaster Magazine. Lake St. Clair , near Detroit, was ranked fourth Bass Lake in the Nation. Burt and Mullett Lakes, connected by the Indian River in Cheboygan County , was ranked number five in the northeastern division. Other fishing areas in Michigan ranked in the top 100 include: Grand Traverse Bay, Lake Charlevoix, Suttons Bay, and The Little and Big Bay De Nocs in the U-P.

WEEKEND EVENTS
It'll be a big weekend for the big rigs in St. Ignace. The Richard Crane Memorial Truck Show will include a parade across the Mackinac Bridge Saturday evening. Other events this weekend include: The Paddle Antrim Festival , which includes a two day paddle through the Chain of Lakes Water Trail. Balloons over Bay Harbor are also happening near Petoskey.





WebReadyTM Powered by WireReady®NSI