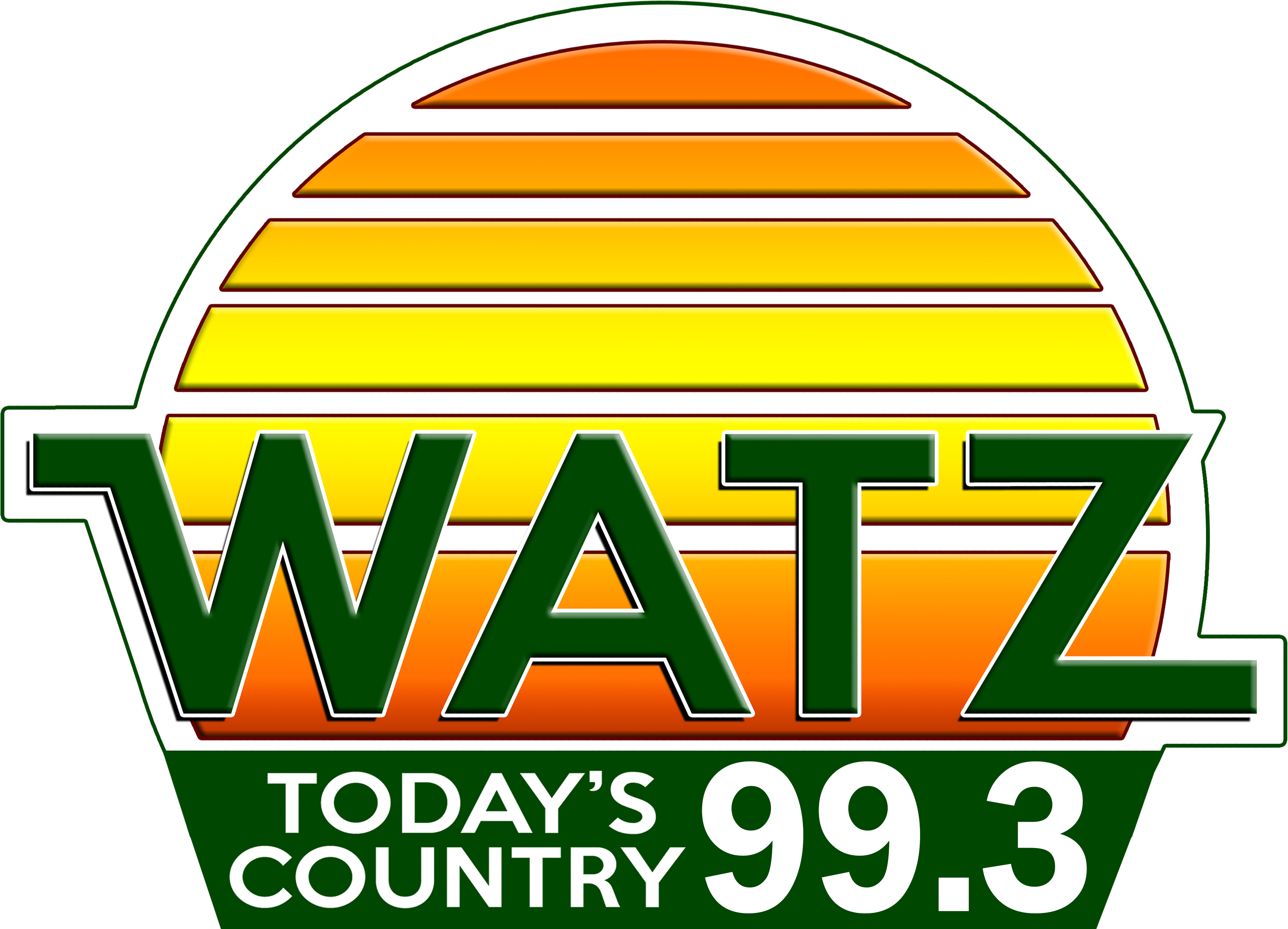 Tuesday State News Summary
Tue, 20 Apr 2021 07:16:27 EDT


Mott Community College's Workforce and Economic Development Department has partnered with Consumers Energy to be a training site for the Electric Lineworker Pre Apprenticeship Training Program. The program prepares students for careers as electrical power-line installers and repairers, working on cables or wires used in electrical power or distribution systems. This job may also include erecting poles and light- or heavy-duty transmission towers. Robert Matthews, Associate Vice President for Workforce and Economic Development, calls it a wonderful opportunity to get the skills training needed for a high-demand career.


Northern Michigan University faculty want a pay raise after a one-year pay freeze.
Professors at Northern Michigan University say they took quote- "one for the team"
during the pandemic, agreeing to a one-year pay freeze. Now they say it's time for the
administration to pay up. Faculty rallied holding signs last week to bring attention to
their pay wishes. Union leader Dwight Brady says NMU has proposed a two-year
contract with no increase in base pay along with a 1% bonus. The current contract
expires June 30.


A study by Harvard Health has found that 2 in 3 adults have experienced increased
stress levels over the course of the pandemic, with many turning to alcohol to cope.
Heavy drinking is defined as having four or more drinks in one occasion. The study said
there had been a 14% increase in heavy drinking among adults and a 41% increase
among adult women in particular. Study leaders said the results of the study were
concerning, as alcohol could have a dangerous impact on women and their bodies.
They say women metabolize alcohol differently than men because of the differences in
body structures, so women will hold alcohol in their bodies. That also means alcohol
affects them more strongly.


Northern Michigan's largest health department is offering free face masks and shields
to the public. District Health Department #10 has received an abundant supply of
Personal Protective Equipment from the state health department. The PPE will be
available on a first-come, first-serve basis in the following counties: Crawford,
Kalkaska, Lake, Manistee, Mason, Mecosta, Missaukee, Newaygo, Oceana and
Wexford. Anyone interested in receiving a free face mask or face shield should go to
any DHD#10 office during business.


The total number of confirmed COVID-19 cases in the state of Michigan is now 793,881
with total deaths at 16,901. The Michigan Department of Health and Human Services
reported 8,574 more cases and 61 more deaths on Monday.


Lt. Governor Garlin Gilchrist traveled to the Central Michigan University vaccination site
in Mount Pleasant and the Alma College Vaccination site in Alma on Monday to
observe ongoing COVID-19 vaccination efforts and ensure that vaccines are being
distributed efficiently and equitably. He was joined by Central Michigan University
President Bob Davies, Regional Emergency Management Director Marc Griffis, and
Alma College President Jeff Abernathy. Gilchrist said the administration is working
around the clock to ensure that every Michigander has access to the safe and effective
vaccines.


The final defendant in a nine-person drug trafficking conspiracy in Michigan has been
sentenced. 40-year-old Jesus Cortez of Lansing was sentenced to 137 months for his
role in the conspiracy. The operation involved current and former inmates of the
Michigan Department of Corrections getting methamphetamine and heroin from Mexico
and distributing the drugs in West Michigan and elsewhere. The conspiracy spanned
eleven counties in Michigan. The conspiracy also involved distribution inside
correctional facilities.


Michigan State Police are looking for a driver who hit and killed a black bear along I-75
near Flint. The fully-grown bear was found on the freeway near Beecher Road around
one o'clock Monday morning. The driver involved wasn't around. The bear was turned
over to the state DNR which is now involved in the investigation.


The annual Lilac Festival on Mackinac Island will still be happening this year - but with
some changes. But due to the pandemic, the Mackinac Island Tourism Bureau
announced that the West Michigan Bootscooter's dance, the Mackin-Paw Dog Day and
Grand Stationary Parade will be canceled this year. Organizers are still hoping to host
the Lilac Festival Queen coronation, Lilac Festival poster contest, Michigan Cornhole,
Lilac Book launch, and walking tours and planting sessions with lilac. Also, businesses
on the island will be hosting their own events.


Consumers Energy is celebrating Earth Week by announcing it has now built the
backbone for the still-growing fast charging network for electric vehicles across
Michigan. Charging stations that allow emissions-free EVs to power up quickly are in
place in 24 locations from north to south. Over the next three years, Consumers Energy
plans to help 200 fast charging locations – and over 2,000 chargers at homes and
businesses – start powering EVs across Michigan. Consumers Energy launched its
PowerMIDrive program less than two years ago. Since then, it has provided over 600
rebates for home, business and public charging stations that make electric vehicle
ownership convenient and affordable. Those rebates include the 24 fast charging
locations, which can fully power a vehicle's battery in less than an hour.


The Health Department of Northwest Michigan is holding several COVID-19 vaccine
clinics across the region this week. The clinics are open to all residents 16 and older.
Minors must be accompanied by a parent or legal guardian. Today's vaccination clinic
will be held from 12:30 to 6:30 p.m. at Ellison Place in Gaylord. The Pfizer vaccine will
be administered.


Fruit growers in Michigan are on high alert with cold weather and snow in the forecast
in some areas of the state. Michigan's 2021 growing season is, on average, currently
two weeks ahead of schedule.Right now, it's difficult to predict how much, if any, freeze
damage to crops like sweet and tart cherries and peaches could sustain, but experts at
the Michigan Farm Bureau are watching the situation closely and are ready to help
growers as needed.


Governor Gretchen Whitmer's office says she traveled out of state more than a month
ago to visit her elderly father, a snowbird who lives in Florida and has a chronic
disease. The disclosure Monday came weeks after the governor warned the public
about spring break trips amid a surge in coronavirus cases. Two of her top aides also
vacationed in southern states despite a state recommendation to avoid travel.
Spokesman Bobby Leddy says Whitmer "did not go on spring break" and went to
"assist her elderly father, who is battling a chronic illness." The Michigan Republican
Party accused Whitmer of hypocrisy.


The total number of coronavirus cases in Michigan is inching closer to 800-thousand.
The state Health Department reporting more than 85-hundred new confirmed cases for
Sunday and Monday... an average of nearly 43-hundred cases per day. That raises the
total case count to over 793-thousand. 61 additional deaths also being reported over
the past two days. Hospitalizations are still rising and are now at more than 43-
hundred. Meantime, more than 603-thousand people statewide have recovered from
the virus.


The largest outbreak of coronavirus cases in Michigan schools is in Lapeer County.
The state's dashboard shows 21 students at Imlay City Middle School have tested
positive for the virus. Ten students and staff members at Brown City High School in
Sanilac County, in the Thumb region, also tested positive for the virus in the past
week. All totaled there were outbreaks in 41 schools across the state.


The state says con artists are putting a new twist on the "grandparent scam."
In a period of five days, two mothers received calls from alleged kidnappers demanding
a ransom for their daughters' return. In each instance, the caller knew the daughter's
name and demanded payment by wire. Both were scams.
In an earlier instance, a couple of grandparents were tricked out of 33-thousand dollars
by someone they thought was their grandson... after he called and claimed he was
caught fishing without a license in Canada and needed to get out of jail.
If you think you are the victim of such a scam, contact your local police department.


Former Lansing Mayor Virg Bernero has ended his bid to run for mayor again after
allegations of sexual harassment by some women who had worked for him. M-Live
reports Bernero said in a statement that after he left the mayor's office, he worked on
himself and his marriage. He apologized to anyone he may have hurt. He says his wife
and family have forgiven him for the mistakes of the past, but says politics is less
forgiving.


A group trying to repeal an emergency powers law that Governor Whitmer used to
issue coronavirus restrictions has cleared a key hurdle after the Michigan elections
bureau said it collected enough petitions.
Staff said Monday that Unlock Michigan, which has ties to Republicans, submitted
460,000 valid signatures, more than the 340,000 needed. If the Board of State
Canvassers agrees to certify the initiative, the Republican-led Legislature will likely
pass it. Whitmer couldn't veto it.
The Michigan Supreme Court declared the law unconstitutional. But the initiative's
organizers say the law should be permanently repealed because future justices could
rule differently.


25 Michigan workplaces have been fined for COVID-19 workplace violations. The
Michigan Occupational Safety and Health Administration reportedly fined Blue Cross
Blue Shield of Michigan for making employees work in person when they could be
working from home. M-Live reports Blue Cross Blue Shield has appealed. Other
workplaces fined include: a golf course, restaurants, a Kroger and multiple school
districts.


Protestors in Kalamazoo are calling for the Y Bar near Western Michigan University to
be closed after more than a dozen women claimed that there drinks were drugged.
The Kalamazoo Department of Public Safety is investigating. Alyssa McDonald tells
WOOD TV the protest was about empowering more women to speak up.


The ATF is investigating a deadly fire in Roseville. The fire took off yesterday morning
at Leslie's Mobile Home Village on Gratiot and 10 Mile. A woman who lived in the home
was found dead. Her name has not been released. The Roseville Police Department is
conducting a criminal investigation. A man who was seen leaving the home before it
erupted in flames is reportedly being sought for questioning. Investigators are still trying
to determine how the fire started.


A study claims that Central Michigan University eliminating its Men's Track & Field
program doesn't add up. The university said eliminating the program saved it nearly
629-thousand dollars, but a study by MIT Sloan Sports Analytics Conference provides
a look at the misleading effects of collegiate athletics accounting
procedures. It says the program had a net gain of about 91 thousand dollars.


The University of Michigan is getting big boost to establish an e-sports program. The 4-
million dollar gift from Activision Blizzard CEO Bobby Kotick lays the groundwork for an
e-sports minor at U of M by 2022. A professor will lead the development of the
program, combining research and instruction in computer science, sports management
and user experience.
Activision Blizzard is one of the top publishers of interactive entertainment, best known
for Call of Duty, Candy Crush and World of Warcraft.





WebReadyTM Powered by WireReady®NSI