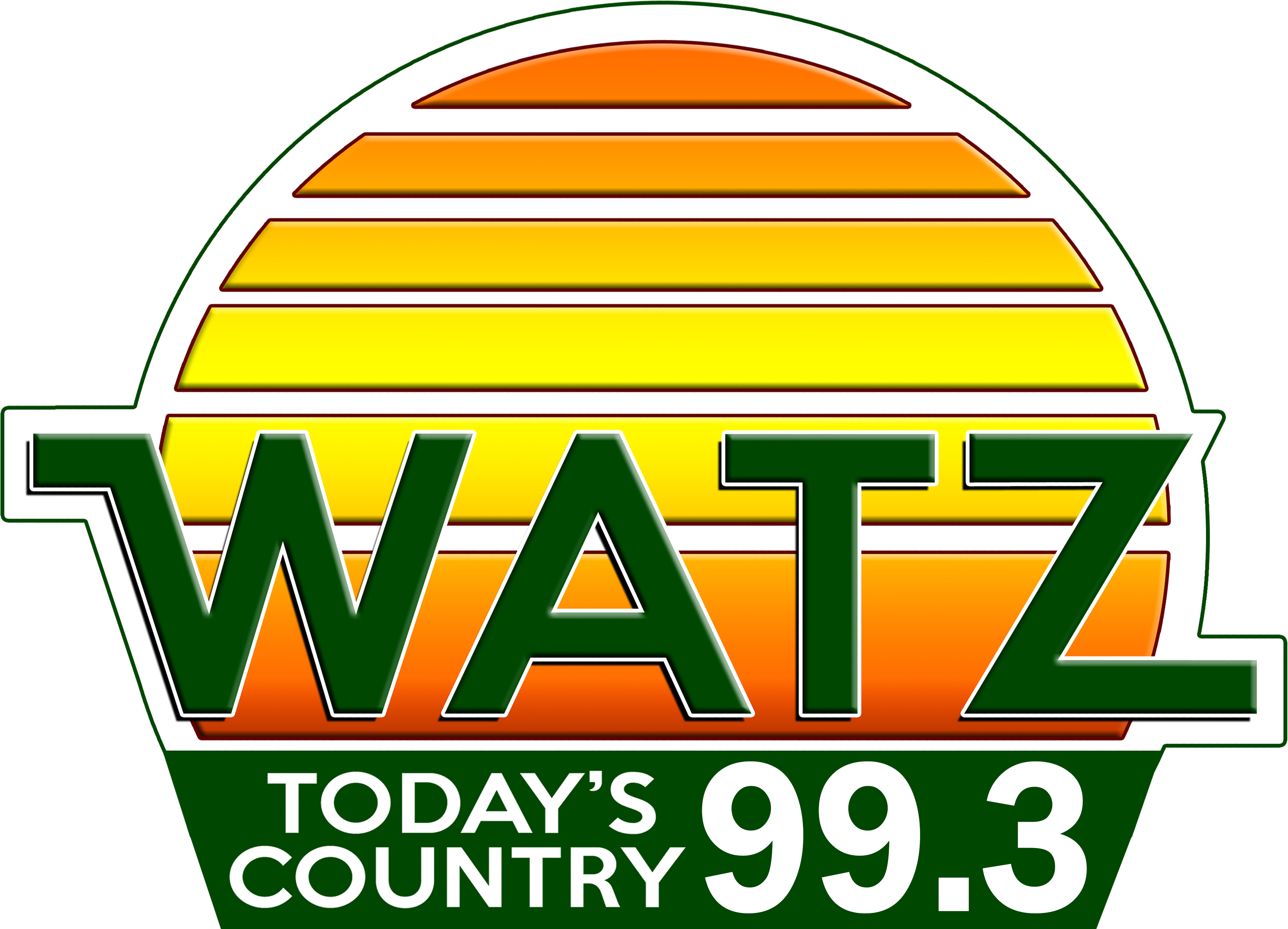 Wednesday State News Summary
Wed, 21 Apr 2021 06:36:01 EDT


United States Senators Gary Peters and Debbie Stabenow and U.S. Representatives Dan
Kildee and Elissa Slotkin have urged the U.S. Air Force to take more significant steps
to address PFAS contamination around the former Wurtsmith Air Force Base near
Oscoda. In their letter, the members expressed their concerns that the Air Force's
proposed remediation plan fails to comprehensively address PFAS contamination
plumes spread throughout the area. They additionally called on the Air Force to meet
the State of Michigan's standards for addressing PFAS contamination. The Air Force
recently proposed an Interim Remedial Action to guide cleanup around Oscoda. The
plan, however, focuses on one particular contamination area, which fails to reflect the
degree of PFAS contamination impacting Oscoda neighborhoods. Today, the Air
Force's Restoration Advisory Board will meet to discuss the action.


The Michigan Department of Insurance and Financial Services is reminding consumers
of an important free tool for consumers to appeal an insurer's denial of a health
insurance coverage decision or claim. When a health insurer decides that a health care
service will not be covered, it will issue an official notification called an "adverse
determination." If a consumer disagrees with that decision, the consumer has the right
to file an appeal. There are two levels of appeal: an internal grievance, initiated by the
consumer with their health insurance company and; an external review with DIFS,
which may be initiated after the consumer has gone through the health insurer's
internal grievance process.


Overdose deaths in Michigan have almost tripled in five years, and one Michigan
County is helping to stem the tide. Community Mental Health of Ottawa County and
Spectrum Health are partnering with Michigan OPEN and the Ottawa County Sheriff's
Department to host a medication take-back event on Saturday, April 24th from
10am-2pm. This will be a drive thru event to ensure the safety of everyone
participating. Please bring any unused or expired medications including over-thecounter, prescription, liquids, inhalers, ointments and pet meds to be properly disposed
of. They will also be taking back used needles for proper disposal.


The current national coin shortage is affecting change at two northern Michigan
casinos. Players at Turtle Creek and Leelanau Sands casinos can now 'Cash Out for
Kindness.' When players cash in their winning slips they're able to receive dollar bills
back but not change. Anything less than a dollar remains on a slip which players can
now donate to the local charity chosen to receive the money for that month. Since
February, the 'Cash Out on Kindness' program has collected nearly $32,000 for
northern Michigan charities.


One popular northern Michigan summer concert series will be live this year. The
Charlevoix City Council voted to keep the Live at the Lake summer concert series this
summer. Its Downtown Development Authority director has reviewed some of the
safety protocols that will need to be in place this year. The concert series is expected to
begin in July. Last year's concert series was canceled because of COVID-19 concerns.


The total number of confirmed COVID-19 cases in the state of Michigan is now 799,140
with total deaths at 16,986. The Michigan Department of Health and Human Services
reported 5,259 new cases and 85 deaths on Tuesday.


Former Minneapolis Police Officer Derek Chauvin has been found guilty of second
degree murder in the death of George Floyd. Chauvin, who pressed his knee into
George Floyd's neck for 9 minutes and 29 seconds, now faces a maximum of 40-years
in prison (2nd degree M), 25-years in prison and/or a $40,000 fine (3rd degree M), 10-
years in prison and up to a $20,000 fine.


Governor Gretchen Whitmer has ordered all U.S. and Michigan flags within the State
Capitol Complex and upon all public buildings/grounds to fly at half-staff to recognize
the "duty, honor and selfless service" of former Vice President Walter Mondale.
Mondale, a Minnesota native, served as the 42nd Vice President of the United States
under President Jimmy Carter from 1977 to 1981. He ran for President in 1984, where
he selected the late Geraldine Ferraro as his running mate—making her the first
woman nominated for vice president under a major political party.


A federal judge has ruled that a former Michigan lawmaker cannot be retried on
charges of extortion and bribery. Former State Representative Larry Inman of Grand
Traverse County was indicted in 2019 as federal prosecutors argued he tried to sell his
vote on the prevailing wage law. He sent text messages to a lobbyist asking for
campaign contributions in return. A jury acquitted him on a charge of lying to the FBI
but couldn't reach a verdict on charges of bribery and extortion. Despite the ruling,
Inman's attorney acknowledged there may be critics who still feel Inman's actions were
unethical. In his decision, wrote that Inman was "more blatant and less subtle" than
other lawmakers, but that there was "no evidence of under the table payments or
solicitations."


Nearly 20 seniors will be getting a little help to go to college in the fall thanks to the
Grand Valley Pledge. Six Battle Creek Central High School students have received a
full ride, including tuition, housing, dining and money to cover books. The additional
students will get a partial scholarship. The Grand Valley Pledge started in 2019 with a
$15 million grant from the Kellogg Foundation. This is the second round of students to
receive the scholarships.


A new survey shows that just over half of Michigan pot smokers say they try not to
drive under the influence, but sometimes they do. In the survey by Zebra, about 74%
said they did not have a driving violation over the last year. Of those who did, 35% said
they were under the influence when they were pulled over. The majority of Michigan pot
smokers say they decide whether or not to drive based on how they feel, with a third
saying they generally wait one to four hours after they smoke before getting behind the
wheel.


A Detroit police officer is recovering after he was stabbed and shot yesterday
afternoon. Police were called to a home on the east side, where a man was violent and
armed with a knife. He stabbed himself... then stabbed an officer several times when
he tried to take away the knife. Other officers on the scene shot the man. The officer is
in stable condition... he also sustained a friendly fire gunshot wound to his hand. It was
the second day in a row that Detroit Police killed a man for trying to attack an officer.


Police in Monroe County are searching for two men who robbed a motel at gunpoint. It
happened around 4 yesterday afternoon at the Days Inn on Dixie Highway off I-75 in
Frenchtown Township. Police say the men walked into the lobby and declared a
robbery. One man pulled out a gun and forced the staff and several guests onto the
floor. They fled the scene with cash stolen from the safe and register. No one was
injured. Both men had their faces covered -- one wearing a dark green hoodie and the
other a white hooded jacket. Anyone with information is asked to call the Monroe
County Sheriff's Office.


There's criticism of the Mount Pleasant Schools after a seven-year-old biracial girl's
hair was allegedly cut by another student and then a school librarian in separate
instances. Jurnee Hoffmeyer went home from Ganiard Elementary last month with
much of her hair cut on one side. She said a student on the bus cut it. Jurnee's father
tells A-P he took her to a salon to fix the damage. Jurnee reportedly came home the
next day and said the school librarian cut her hair. 9 and 10 News reports The Mount
Pleasant School district says the student had asked her friend, another elementary
student, to cut her hair. The district says the student was unhappy with how the haircut
looked and asked a school library employee to fix her hair.
A teacher was aware an employee was planning to cut the child's hair. The library
employee is also a cosmetologist.
Both employees have admitted their actions and apologized and are being reviewed for
further disciplinary action.


A 38-year-old Alpena man, Robert Hundley, has been charged in a road rage incident
in a Walmart parking lot earlier this month. State Police say a 67-year-old man brake
checked Hundley, setting off the road rage incident that ended in the Walmart parking
lot. Witness say that Hundley hit the older man with the handle portion of a knife. The
victim was treated at the scene for a facial injury. Hundley has been charged with
assault with a dangerous weapon.


A state police trooper was injured in a two vehicle crash in Traverse City on Monday.
The trooper was reportedly heading to a crash when he collided with a truck that
couldn't see the police car at an intersection. The trooper was taken to Munson
Hospital.


Demonstrators in Grand Rapids after the Derek Chauvin verdict are calling for police
reform. Many say they're happy with the verdict, but also say that reform is needed in
policing in America. Justice For Black Lives President Aly Bates says they need to
fight for justice , especially in Breonna Taylor's hometown. She says they cannot forget
Breonna, Daunte Wright, Trayvon Martin , Sandra bland and so many names that she
can't name them all because it would take hours.


Canadian Prime Minister Justin Trudeau is extending travel restrictions that make it
mandatory for air travelers to quarantine in a hotel at their own expense when they
arrive in Canada. Trudeau is reiterating that now is not the time to travel. The
restrictions are in place until May 21st. Trudeau says Canada's strict travel, testing,
and quarantine measures are extremely important. Canada is seeing a third wave of
infections particularly in Ontario where Premier Doug Ford was slow in re-imposing
lockdown restrictions.


One of the suspects in a sex trafficking ring in west Michigan's Wayland, south of
Grand Rapids, will go on trial. Vanessa Phillips faces charges including sex trafficking,
and conspiracy to conduct a criminal enterprise. An investigation found six thousand
online ads linked to the prostitution ring and a raid or Robert Grigsby's home in
Wayland. His probable cause hearing is tomorrow.


A Detroit police officer is recovering after he was stabbed and shot yesterday
afternoon. Police were called to a home on the east side, where a man was violent and
armed with a knife. He stabbed himself... then stabbed an officer several times when
he tried to take away the knife. Other officers on the scene shot the man. The officer is
in stable condition... he also sustained a friendly fire gunshot wound to his hand. It was
the second day in a row that Detroit Police killed a man for trying to attack an officer.


Governor Whitmer is giving a little more information about her trip down south at the
same time she was asking people not to travel.
In an interview with the Washington Post this afternoon, the Governor said her trip
lasted two days and she wasn't out partying in Miami. Whitmer says she was doing her
job as governor from a distance and being that of a daughter helping her father. She
called the criticism maddening and said many of the same people would be accusing
her of not having family values if she didn't help her family.




WebReadyTM Powered by WireReady®NSI