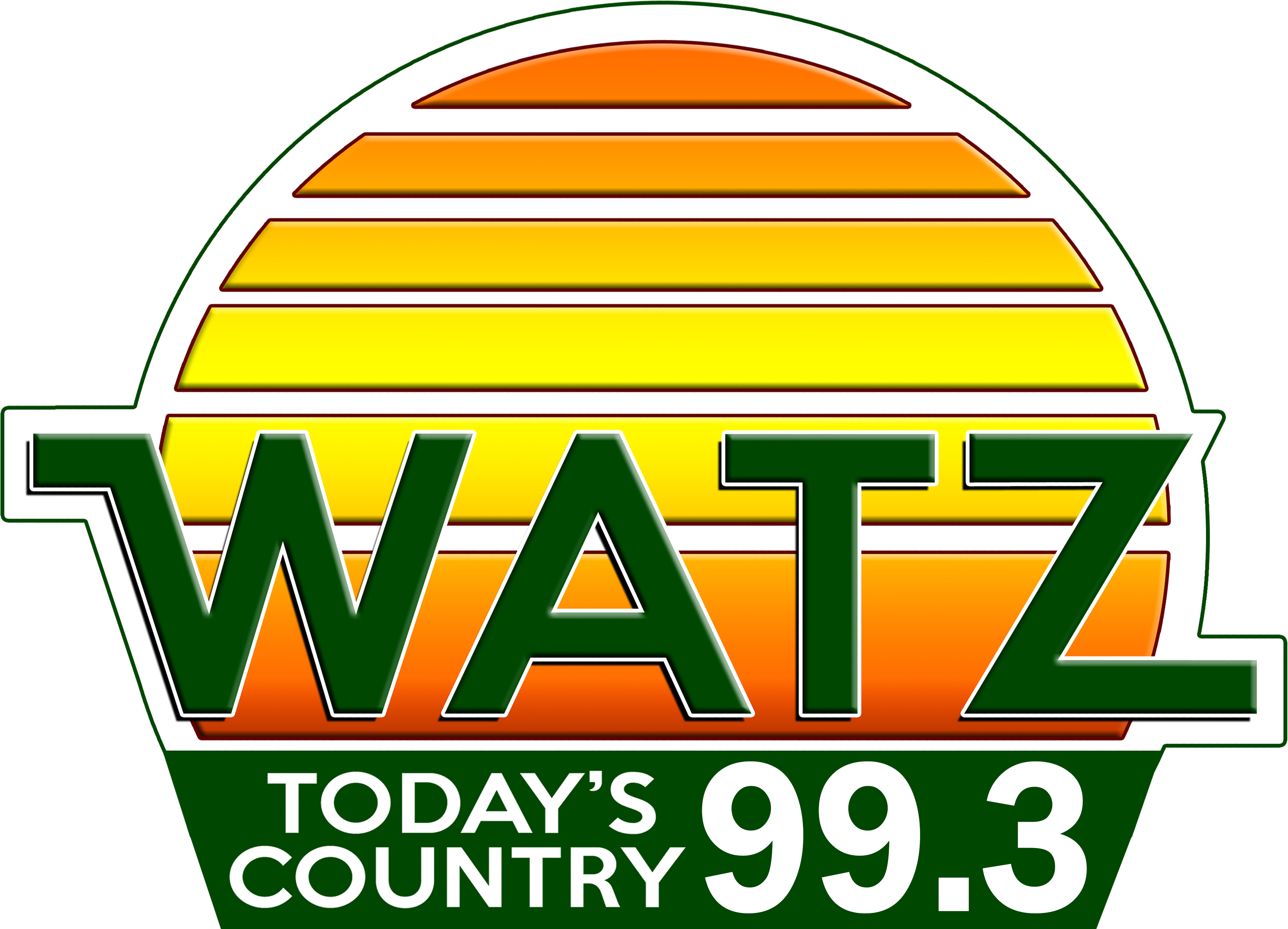 Wednesday State News Summary
Wed, 28 Apr 2021 07:03:31 EDT


Michigan residents and communities would be able to participate in Michigan's growing
solar economy under bipartisan legislation that has been introduced. The House bills
would remove existing policy restrictions to allow for the development of small-scale
community solar projects that would enable greater access to solar, lower utility bills,
and create jobs and economic development across the state. Under the legislation,
residents could subscribe to a portion of a community solar project and receive credit
on their electricity bill for the power produced, just as if the panels were on their own
roof. Currently, more than 50 percent of Michiganders cannot access solar energy due
to financial barriers, roof limitations or property ownership.


Michigan Attorney General Dana Nessel, along with a bipartisan group of 40 attorneys
general, is urging Congress to pass the EAGLES Act, a national program to prevent
targeted school violence. The legislation is named after the mascot of Marjory
Stoneman Douglas High School where 17 people were killed February 14th, 2018. The
Act would expand the U.S. Secret Service's National Threat Assessment Center with a
greater focus on school violence prevention. The Act's safe school initiative contains
research and training components, allows dissemination of evidence-based practices,
and authorizes the NTAC to work with state and local officials to develop research and
training.


Meijer has announced a new walk-up vaccine program. After reaching a threshold of 1
million doses administered, the new program would allow customers to get the vaccine
on a first-come, first-served basis. Officials said a minimum of 100 doses would be
available per week. Both Pfizer and Moderna doses would be available for walk-up
visits. Customers could also still register for an appointment by texting COVID to
75049, or by visiting the Meijer website.


A woman who claimed that she was kidnapped and assaulted in Otsego County in
March has been arraigned in Otsego County for filing a false police report. Police say
19-year-old Abigail Arsenault claimed a man got in her car, held her at gunpoint and
sexually assaulted her. The woman told police she managed to escape and call for
help. Dozens of police crews responded with K-9 units to look for the suspect. About a
week later, police determined that the kidnapping and sexual assault never happened.
Arsenault was given a $10,000 personal recognizance bond and is scheduled to
appear in court again on May 13.


The total number of confirmed COVID-19 cases in the state of Michigan is now 829,520
with total deaths at 17,429. The Michigan Department of Health and Human Services
reported 3,676 more cases and 105 more deaths on Tuesday.


Masks will no longer be required on rides at Cedar Point's amusement park in
Sandusky, Ohio. Officials there say masks won't be required outside unless it's not
possible to maintain social distancing. During the 2020 season, face coverings or
masks were required at all times at the park, even on rides, unless visitors were eating
or drinking. Temperature checks for guests have also been discontinued and there will
be no limitations to ride capacity, but social distancing remains in place while waiting in
line.


Ottawa County is partnering with Merit Network, a research and educational
organization owned and run by Michigan's public universities, to thoroughly understand
the County's broadband landscape. This vital first step is part of a larger, four-phase
Comprehensive Digital Inclusion Strategy, a new initiative to ultimately establish
universal access to affordable, reliable broadband across all areas of the County.?The
County anticipates the extensive data collection process to commence as early as June
2021, with the analysis and reporting completed by the end of the year. With Merit's
collected data, the County can move on to the next three phases of its Digital Inclusion
Strategy.


Following the early Saturday morning shooting of two Central Michigan University
students at an off-campus apartment, the Isabella County Sheriff's Office says a
warrant was issued for a man who is allegedly involved. Isabella County Sheriff's
detectives were able to take Kenneth Thomas into custody in the Detroit area. Thomas
was arrested on a 10-count felony warrant for the shooting of two men in Union
township, Isabella County. Thomas and the others with him have no connection to the
CMU community. Junior Jonathan Keller, a CMU quarterback, and Tyler Bunting were
both shot. Both victims are in more stable condition and are recovering.


The Michigan Strategic Fund has approved nearly $2 million in grants for 10 nonprofit
organizations around the state to provide regional Industry 4.0 programming and
services to increase manufacturers' readiness to adopt Industry 4.0 technologies. The
funding is part of an MEDC-led effort to ensure that 50 percent of Michigan
manufacturers – or 6,200 businesses – are prepared to adopt Industry 4.0 technologies
at some level by 2025. Some of the grants awarded include Economic Development
Alliance of St. Clair County, Great Lakes Bay Manufacturers Association, and the
Manufacturing Growth Alliance. The Industry 4.0 initiative aligns with MEDC's strategic
focus area of advanced manufacturing and continues to extend Michigan's rich
manufacturing heritage and technological know-how to develop the innovative, hightech products of the future.


Executive Warren Evans announced Wayne County's Department of Public Services'
will invest over $100M into its infrastructure this construction season. Improvements will
consist of over 25 road construction projects and 8 bridge capital improvement projects
and nearly 70 pavement improvement projects covering primary and local roads. The
plan will focus on preventive maintenance for the county's roads and bridges.


Grand Rapids Police have launched an Internal Affairs investigation after a traffic stop
where an officer punched a man several times. The men inside the car, two Black and
one Latino, claim they were racially profiled. Grand Rapids Police say the stop was
part of their Operation: Safe Neighborhoods because of an increase in violent crime.
Police found four weapons in the car and made three felony arrests.


A 12-year-old southwest Michigan boy is fighting for his life after being shot in the head
by a BB gun by another boy on Monday. Devon Free was reportedly playing outside
with other boys when he was shot by the other child. The family started a GoFundMe
account to help cover Devon's medical care.The boy's great aunt Lisa Shirley says he
is on life support at Bronson Children's Hospital and was in critical condition on
Tuesday.


Could we see an end to the time change in Michigan? The Michigan House has voted
to keep the state on the same time schedule all year if Congress approved eliminating
daylight saving time. State Senator Jeff Irwin has introduced a similar bill in the state
Senate.


A 17-year-old boy has been shot and killed in Flint. M-Live-The Flint Journal reports
Police Chief Terence Green says the shooting happened at about 5:30 yesterday
afternoon. He says the teen was driven to Hurley Medical Center , where he was later
pronounced dead. There are no suspects yet.


The shooting deaths of a 47-year-old man and his two children in Eaton County earlier
this month are now believed to all be murders. Sheriff's detectives initially thought
Joseph Lechleitner had killed his five-year-old daughter Vivian Zwick and his three-year
old son Anson Zwick in Delta Township, but now believe all three were murdered and
that it was not a random act of violence. Neighbors say the children lived with their
mother and that Lechleitner visited about once a month. Anyone with information is
asked to call the Eaton County Sheriff's Office.


Graduation ceremonies will be held in Ann Arbor this weekend at the Big House - but
seniors receiving their diplomas are the only ones being allowed in the stands. Officials
at U of M say that due to capacity limits, friends and family will NOT be able to attend.
Graduates will arrive in intervals on Saturday, starting at 10:15am. President Mark
Schlissel, Provost Susan Collins and U-M Board of Regent Denise Ilitch are among the
speakers.


Funeral services for an autistic boy , Cam Besonen, , whose body was found in the
western U-P Monday after he'd gone missing, will be held Saturday. A GoFundMe
account has been set up to help the family. Funeral services will be held at the Ewen
(You-en)-Trout Creek School in Ewen at 1pm.


Police are investigating a deadly hit-and-run crash involving a motorcycle on Detroit's
east side. It happened around 2:40 this morning. Police say a motorcycle was hit by a
car that fled the scene. Investigators think drunk driving may be involved as well. The
motorcyclist was killed.


The State House Appropriations Committee is considering legislation today that would
allow a settlement in the Flint Water Crisis to be paid up front and immediately. The
House budget plan includes 595-million dollars to pay the settlement all at once.
Representative Thomas Albert says it's a more responsible method than the current
plan... which calls for paying the settlement through private activity bond financing for
up to 30 years... potentially approaching 1-billion dollars overall including interest.


The Michigan Court of Appeals has ruled that a bar in northern Michigan's Wolverine
was obligated to call police because of an ongoing racial attack...overturning a lower
court ruling. 9 and 10 News reports Edward Tyson, who is black, was called racial
slurs and punched in the head by David Dawkins at the B.S. and Co. Bar in Wolverine
six years ago. Tyson was knocked unconscious and suffered brain damage and
suffered three more beatings. Dawkins was convicted of aggravated assault and
Tyson sued him and the bar. A Cheboygan County Circuit court judge allowed the suit
against Dawkins, but said the bar could not be held liable.


Voters in Manistee will decide the fate of a bond proposal for the Manistee Area Public
Schools next week. The nearly 31 million dollar bond proposal would pay for
demolishing one elementary school and expanding other buildings. If approved the
district would add a gym to the middle school and renovate Kennedy Elementary
School.




WebReadyTM Powered by WireReady®NSI